About Us
We love The Alaska Frontier™! Our goal is to be a community of people who share our experiences with each other. We started on Facebook in January 2014 with the goal to share our favorite pictures and Alaskan experiences. Our group quickly grew to what it is today, a large community of people who share the same love for Alaska.
Every day we receive hundreds of pictures from our fans, whether it's through email or them posting on our The Alaska Frontier Group page. Many of our fans wanted more than just to see the pictures on Facebook. That is why this website exists.
Find unique places to explore, things to do and start planning your trip to The Alaska Frontier!
Meet Our Team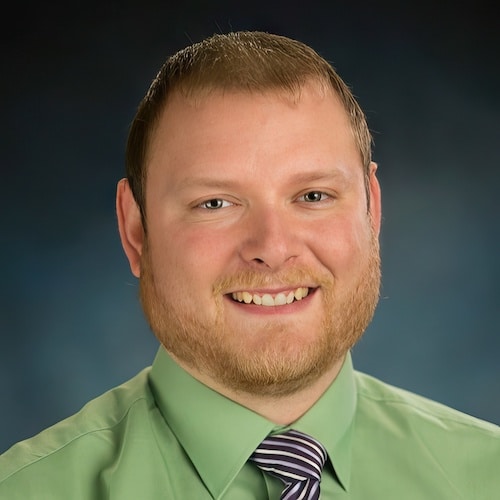 Phillip Flippo
Brand Ambassador for The Alaska Frontier / Photographer / Writer
My name is Phillip Flippo and I am a professional nature and wildlife photographer based out of Wasilla Alaska. As a lifelong Alaskan, I have always been captivated by the incredible scenes and amazing sights that our great state has to offer. Sharing photos, films, and articles from the real wild Alaska is a passion of mine, and I work hard to deliver the best of best to audiences around the world! Whether I am climbing mountains, spending time at sea, or exploring the frozen unknown I want to help others unlock Alaska's mysteries for themselves. I truly believe we are always better off united, sharing the beautiful destinations of our world, and helping each other discover the most amazing experiences; and that is exactly my mission, to share, to help mentor, and to find the best Alaska has to offer!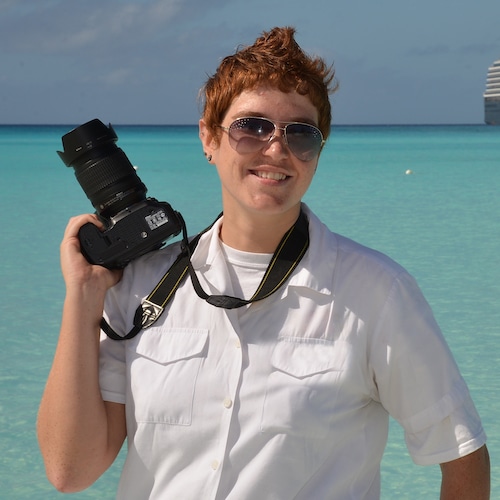 Michelle Hanson
Photographer / Writer
My name is Michelle Hanson and I am a nature/travel photographer based in Anchorage, Alaska. I first discovered this great land during my time working on cruise ships, and knew it was a place that I needed to return to. I have been here since July 2021 and have already spent countless days on the road, exploring as much as possible. Through the course of these travels, I have built an extensive photo collection which I use to showcase nature's beauty and inspire others to come experience Alaska for themselves. It is a powerful place that will steal your heart and speak to your soul.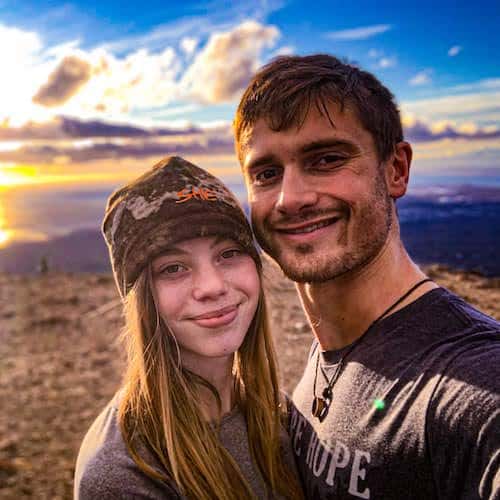 Evan Grimm
Hunter / Writer
Evan Grimm is a freelance writer based in Fairbanks Alaska. He is a husband, father, certified pilot, and committed outdoorsman. He runs a digital marketing business that serves service-based businesses and is heavily involved in non-profits helping people in remote places of Alaska with construction and mechanical services.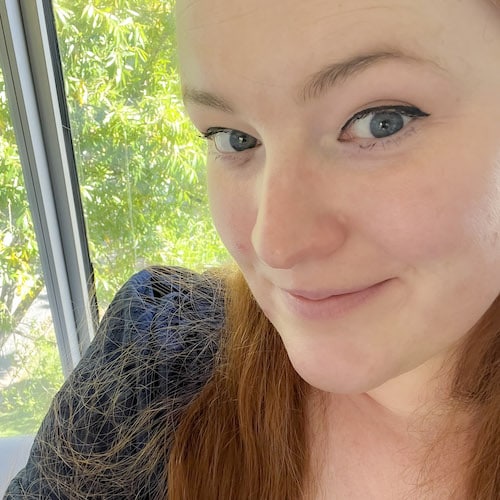 Megan McDonald
Writer
After living over 14 years in Alaska, Megan McDonald can confidently state that there's not much of the state on the road system that she hasn't visited. From the Brooks Range to McCarthy, Homer, and everywhere in between, every nook and cranny of Alaska is her always her new favorite place. As President and co-founder of Alaska-based boutique media agency HuMu Media, she spends her work time writing, photographing, and traveling, and her off time writing, photographing, and traveling. They say do what you love, and she is lucky enough to do so!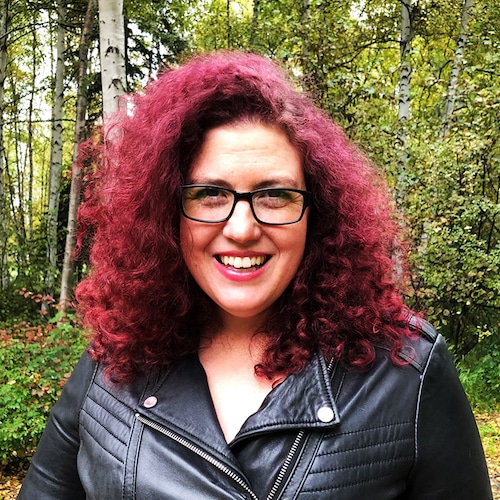 Carey Seward
Teacher / Writer
Carey Seward has written about travel for the Jeju Weekly News (South Korea) and The Cardamom Diaries Blog (Guatemala). Seward is also a multidimensional artist who writes, directs, produces and performs original works in theatre, film, music and on the page. Theatrical projects written, directed and produced in Fairbanks, Alaska. She has also produced, costume designed and performed with the Fairbanks Shakespeare Theatre since 2000, most recently performing as Music Director and Band Leader for Macbeth (2019), as well as leading the company as Executive Director from 2017-2019. As a teaching artist, Seward works as an Artist in the Schools (2004-2019) teaching drama, playwriting and Shakespeare. In 2021, pursuits include Theatre Alaska's AK Writer's Workshop 2021, a student at Primary Stages ESPA and On the Page Screenwriting Studio, publishing the "With Love" Travel Romance series and writing for The Alaska Frontier.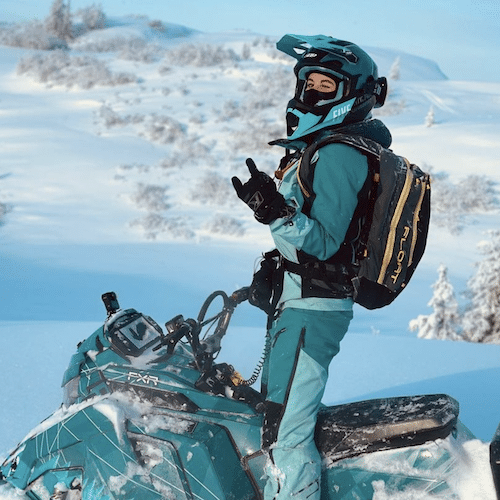 Sierra Winter
Business Owner / Writer
I am a born and raised Alaskan who enjoys being outside and living a subsistence lifestyle. I spend most of my time camping, hiking, snow machining, harvesting, fishing, hunting. I love cooking with ingredients provided to me by this great state. I was raised between two hard-working parents. My father, who lives 20 miles by snowmachine from the nearest town taught me all about subsistence living and utilizing our natural resources. My mother, who lives in one of the most beautiful destinations, Seward Alaska, has always been involved in the tourism industry. Her work ethic inspired me to start working at 14 years old as a customer service representative for Kenai Fjords Tours. I helped many travelers fulfill their Alaskan dream vacation by coordinating boat tours, flights, hiking trips, and even providing the best places to eat.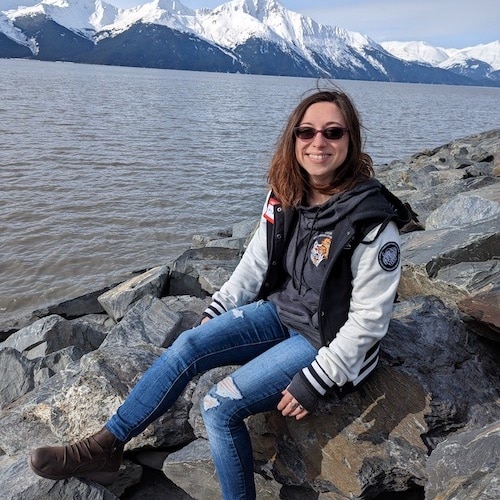 Jaime Heatherly
Writer
Director of Operations at the Heatherly Homefront, where the Force is strong, and so is the coffee. Alaska raised me with its wild flair, and though life's plot twists have me presently in a different time zone, those Alaskan mountains will forever hold my heart hostage.
These days, I spend most of my time teaching my young padawans the ways of the Universe and attempting to keep my indoor plants alive. Though, when gifted with any measure of free time I fill it making something with my hands. I love to craft and create in any form, and always jump at the opportunity to try something new.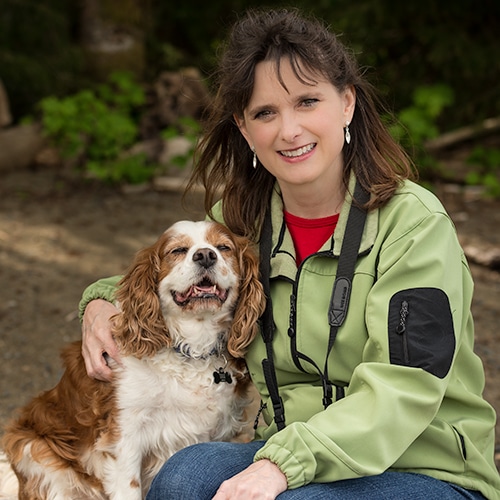 Melissa Cook
Author/Educator/YouTuber
Melissa L. Cook, an educator, award-winning author, and YouTuber, lived an extraordinary life in remote Alaska from 1995-2016. Her bestselling memoir "The Call of the Last Frontier" details her transformation from a tenderfoot living on the edge of the Bering Sea in a tiny Aleut village to her final days as a sourdough wearing a raincoat in southeast Alaska's Tongass National Forest over two decades later. 
In retirement, Melissa reflects on her unique life in the blog Alaska Bush Life. Discovering adventure in her new backyard, Melissa decided to share the scenery and humor when she co-founded the Wyoming Jeepers YouTube show in 2020.
Take a step back in time and join Melissa on her adventures by picking up your copy of "The Call of the Last Frontier" from The Alaska Frontier store.
Sign up to receive our emails!
We'll hook you up with the information you need to enjoy The Alaska Frontier.