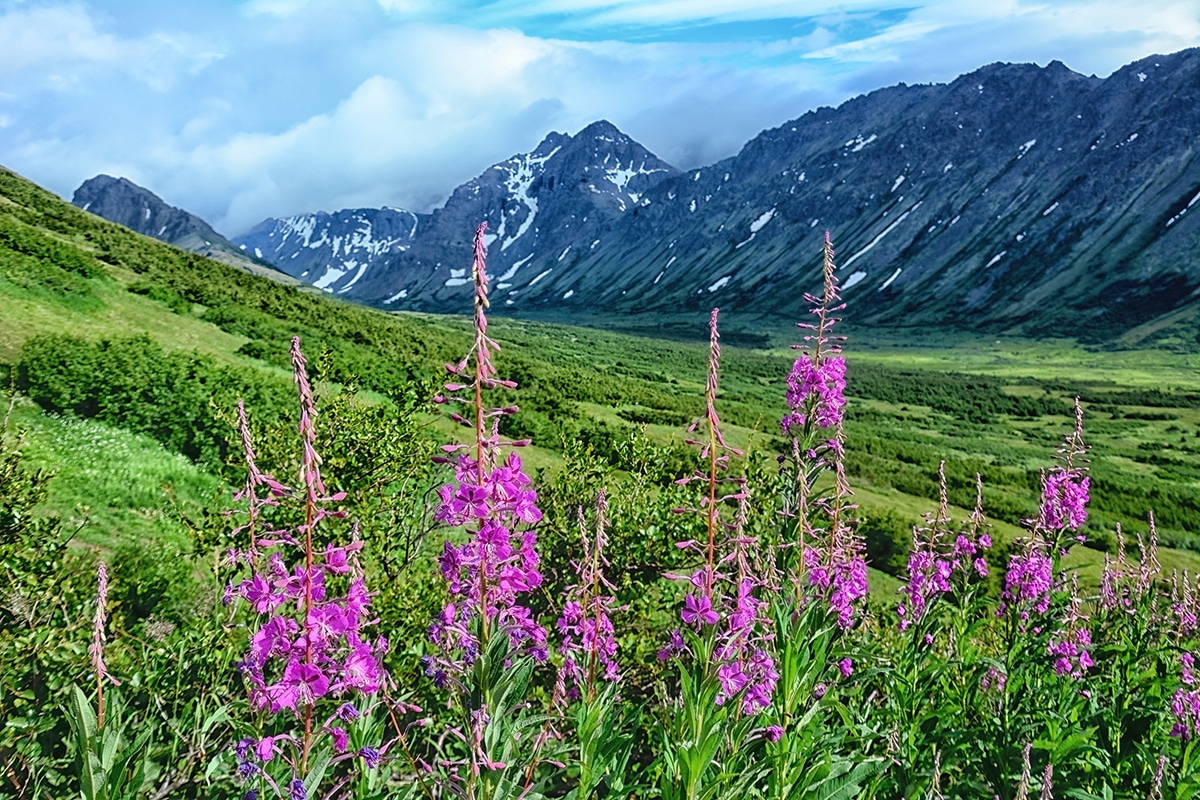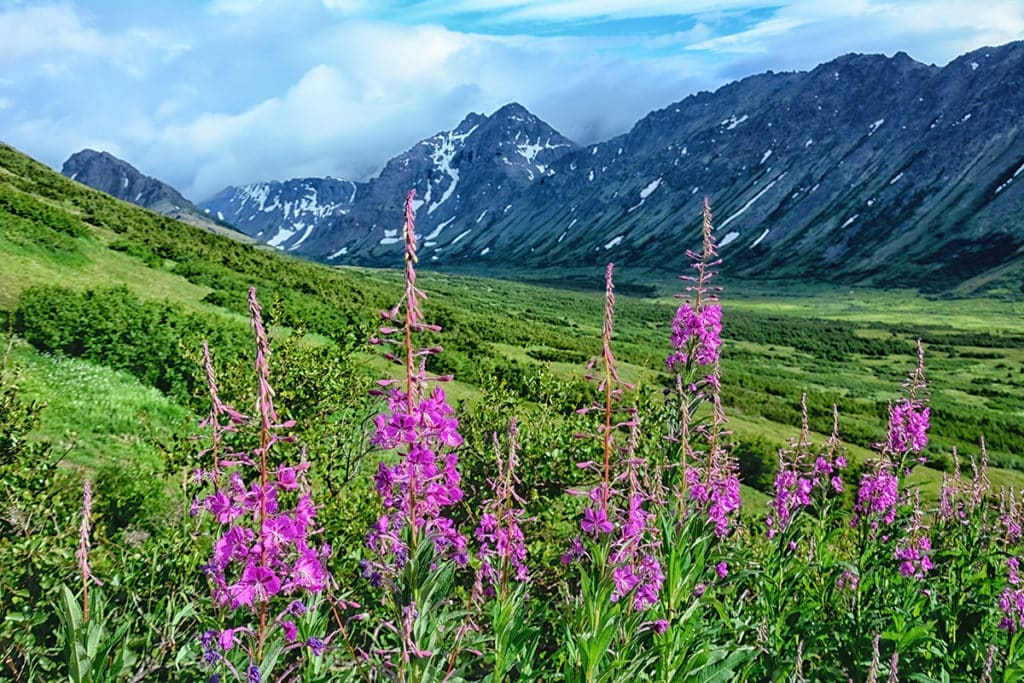 If you've visited Alaska during summer, you have probably noticed the bright pink flowers that seem to line almost every hillside.
Fireweed begins to blossom at the beginning of summer, gradually working its way up the entire stalk until the last flower blooms. At this point, it is known by the locals that winter is just 6 weeks away.
Through the course of its growth, however, it can be used in a variety of ways.
In this article we will explain the process for making fireweed jelly, as well as some tasty alternative recipes.
What Is Fireweed?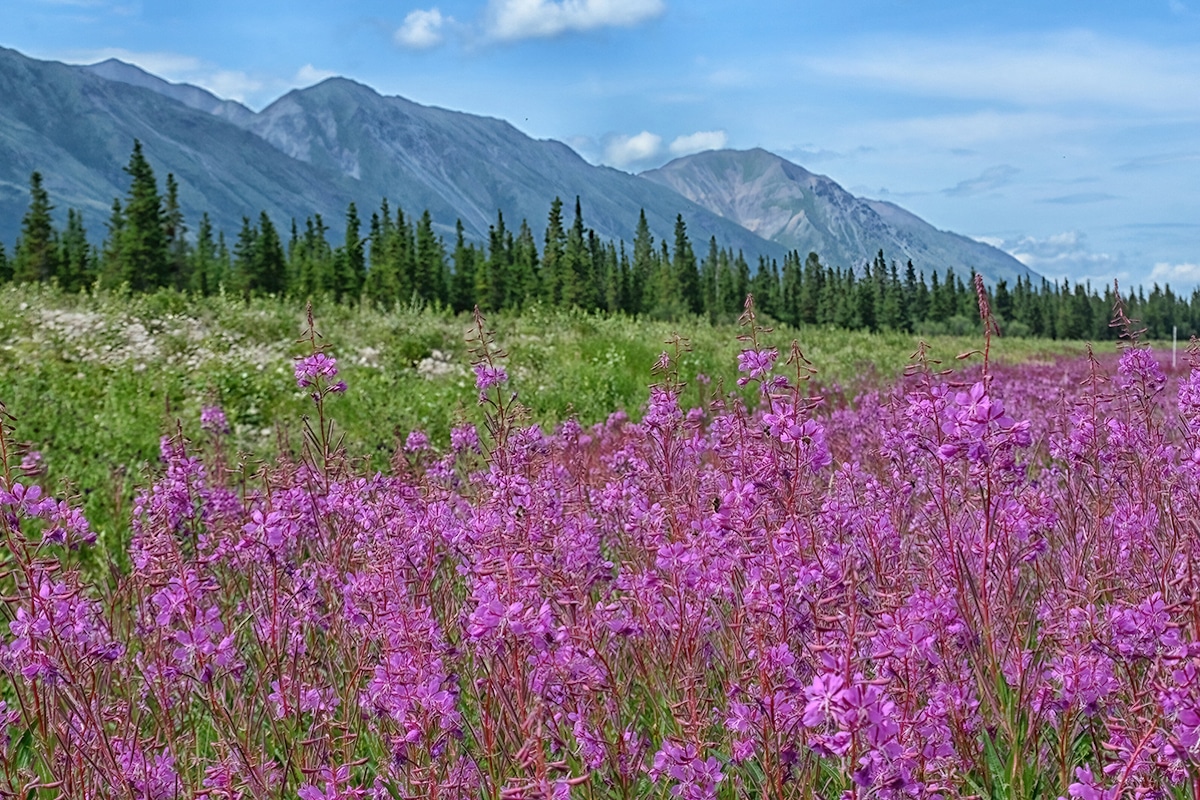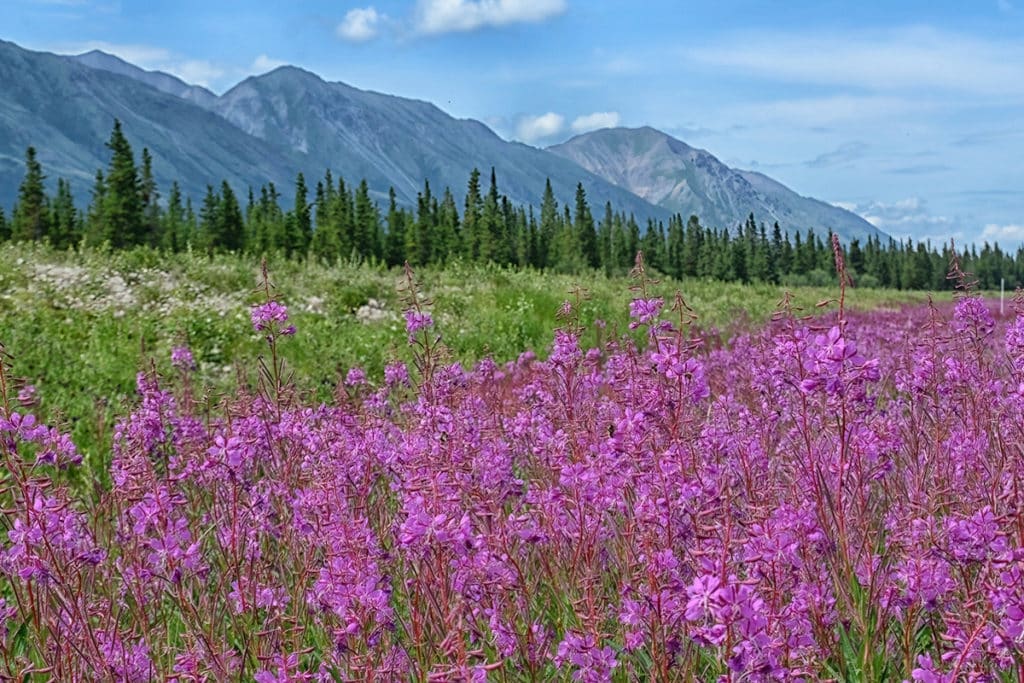 Fireweed got its name for being one of the first "weeds" to sprout following a wildfire. It is robust, resilient, and easily spreads.
Fireweed is not only a bright beautiful flower that sprouts from the ground, but it is a plant that is 100% edible!
The shoots can be harvested early in the spring for something that is known to resemble something to that of asparagus.
The leaves can be dried and turned into an herbal tea and the flowers can be transformed into a variety of sub-products, offering both culinary and medicinal benefits.
It is both a tonic and a nutritive – providing not only antioxidant, antimicrobial and anti-inflammatory relief but it also carries many important nutrients and vitamins.
It can be both ingested and used as a topical treatment to treat many skin inflammations, migraines and fevers, and for being so "medicinal" it has surprisingly good flavor.
What Does Fireweed Taste Like?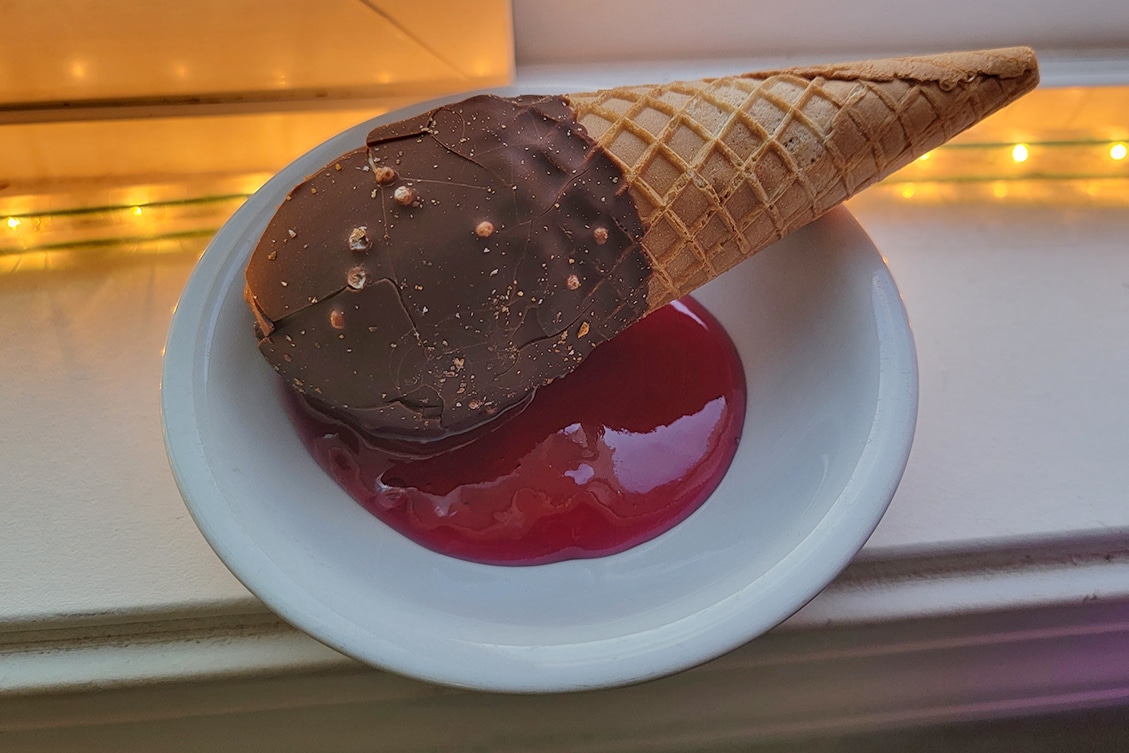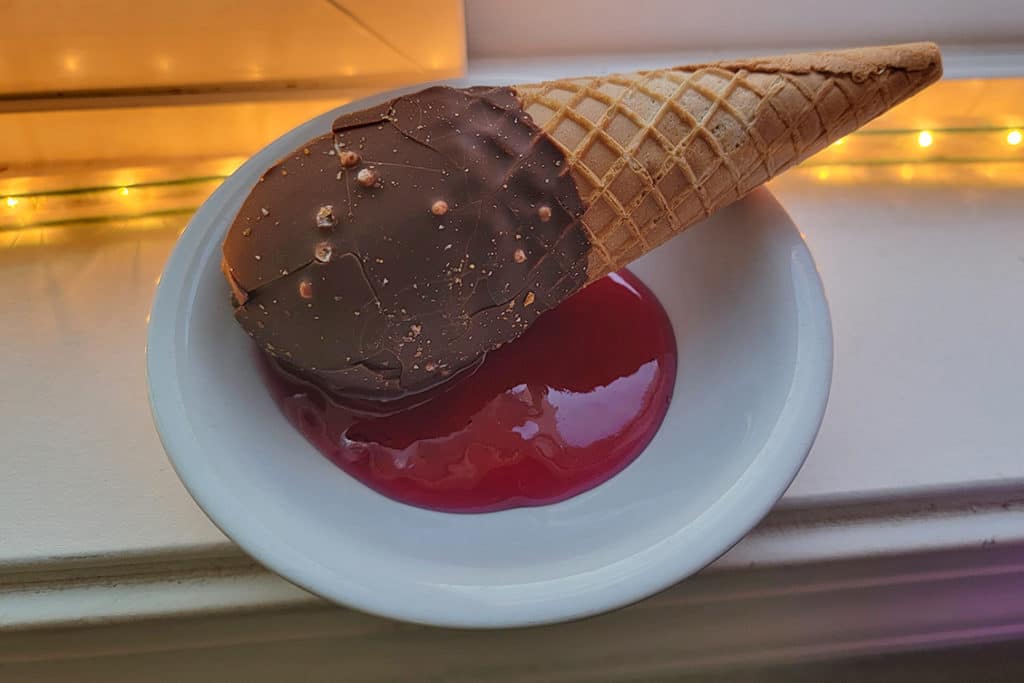 Everyone has a different pallet and taste will be subjective but overall, it has a very fruity & floral taste.
Its flavor creates a very unique opportunity for many recipes, including (but not limited to) fireweed ice cream, fireweed honey, syrup and jelly.
Starting out, the easiest creations to make will be syrup and jelly and you will only need a few items.
What Do You Need To Make Fireweed Jelly?
The recipe below will yield approximately (8) 4oz jars of fireweed jelly. Proportions can be measured differently but it is advised to work with at least 4 cups of fireweed blossoms – don't worry, these are super easy to collect.
Ingredients Needed
8 cups fireweed blossoms (packed)
6 cups water
¼ cup lemon juice (fresh fruit is best but bottled works too)
2 packets Sure-Jell fruit pectin
5-7 cups sugar (to taste)
¼ teaspoon butter (to help reduce foam)
Materials Needed
Bag or bucket for collecting flowers
Large Pot
Cheesecloth or metal strainer
Stirring spoon
Ladle
6 to 8 Canning jars with pressure sealable lids (4 oz size suggested)
Tongs (for removal of the jars)
How And Where To Collect Fireweed Blossoms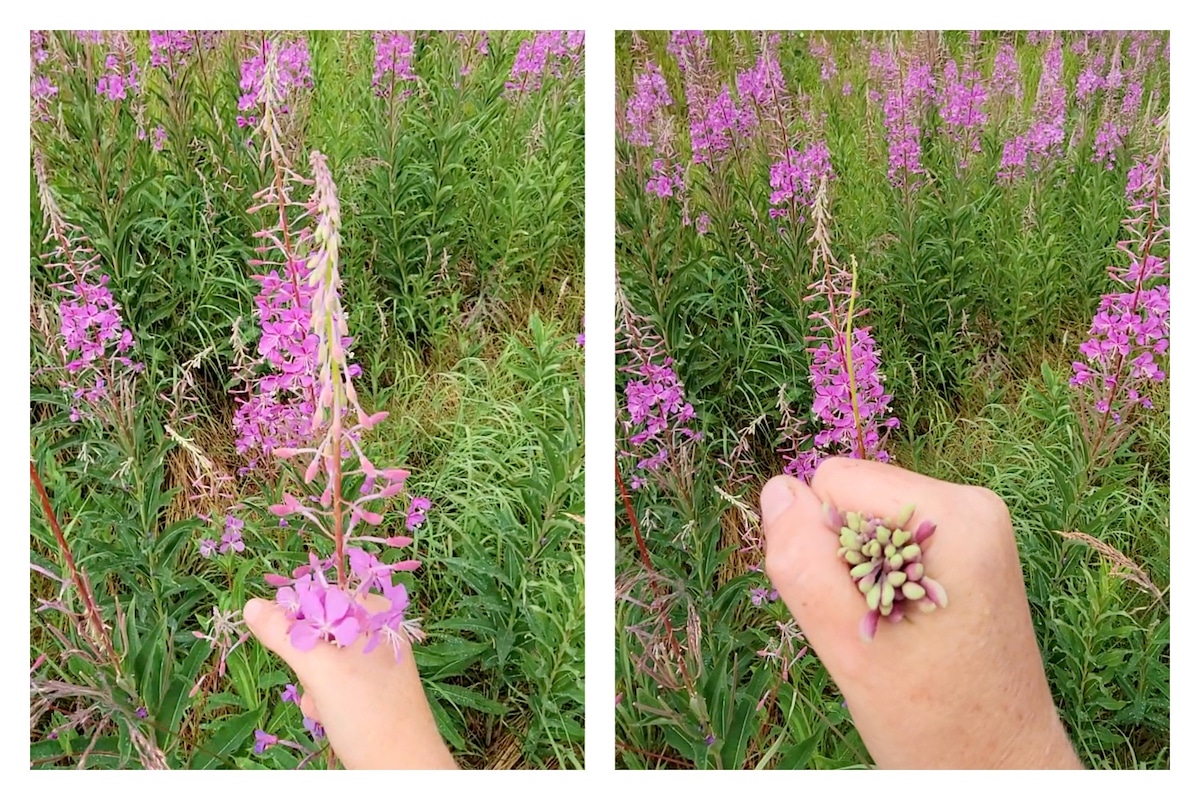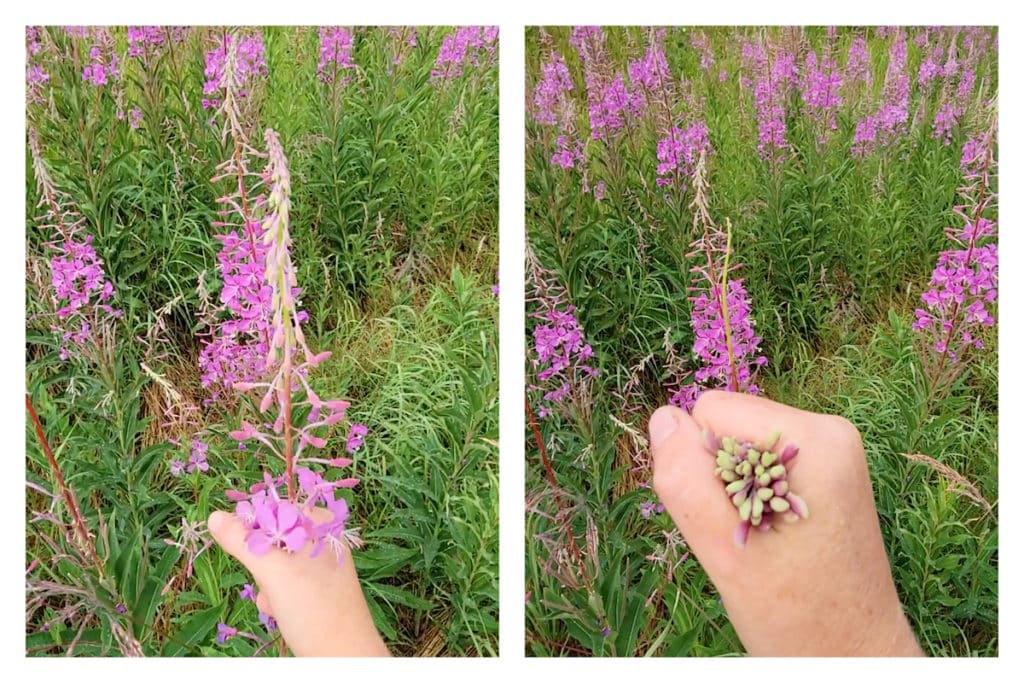 Fireweed is a very common flower found along many hillsides and barren areas.
For locations close to Anchorage, some suggested areas include:
Flattop Mountain
Arctic Valley
To avoid taste pollution, try to find areas where the flowers are not right along the roadway. Although very plentiful in areas, it is advised to never collect more than 25% of the patch, and make sure to space it out.
For best results, collect from areas where the blossoms look healthy and colorful.
Starting from the bottom where the buds begin to sprout, gently grasp your hand around the stalk and slide up while clenching your hand closed. This will result in all the buds and blossoms coming right off and you will be left with a pile in your hands.
Empty this pile into your bag/bucket and continue to collect until you have a good quantity of flowers.
TIP: if unable to begin recipe right away, flowers can also be placed in the freezer for later storage/use
Preparations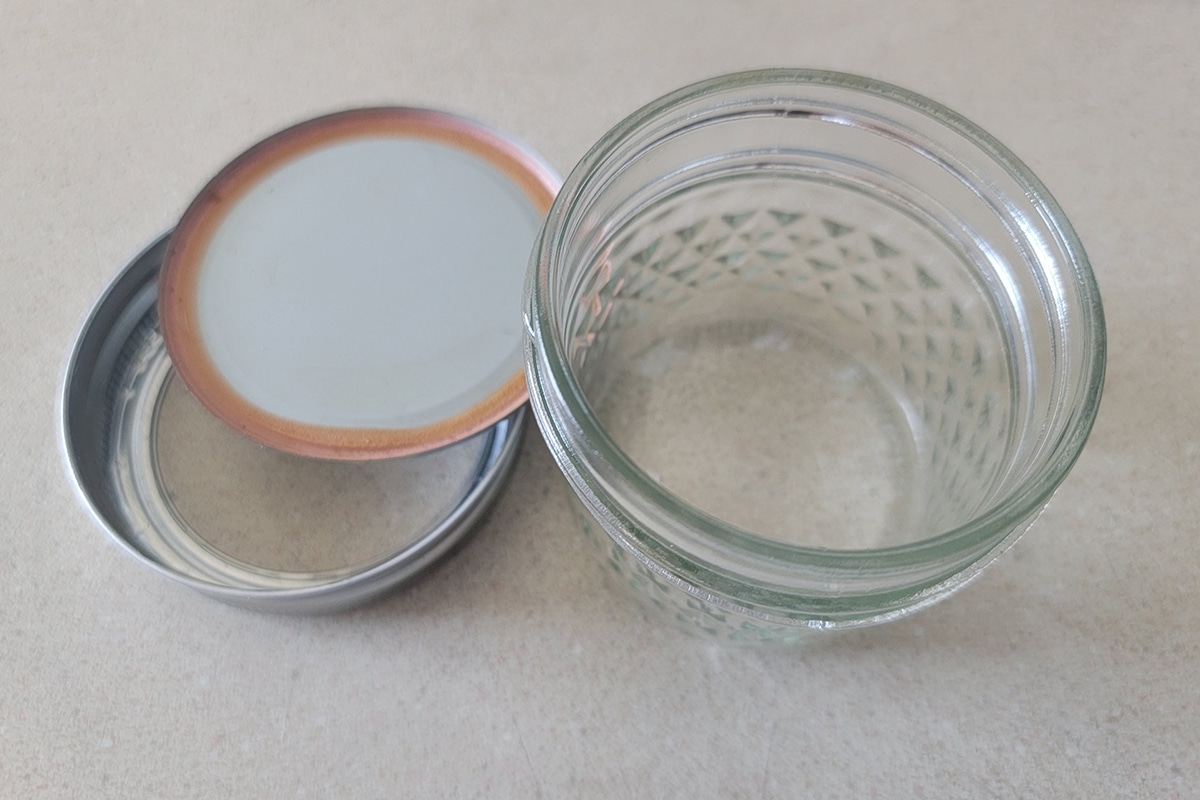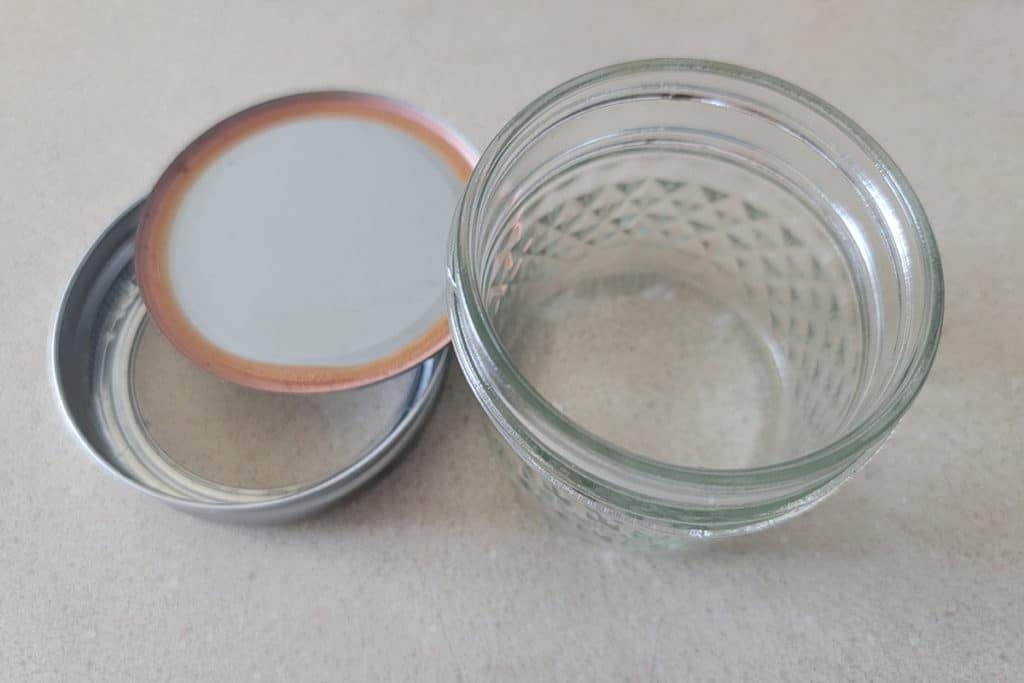 It is advised to make sure you have the area ready for ladling into the jars, as well as somewhere to do the water bath.
You can use either the sink or another large pot with hot water to complete this. Alternatively, if you have a canning machine or vacuum sealer, then you will not need to do the water bath.
Sterilize Your Jars
It is important to sterilize each jar before canning and storing to prevent bacteria or any foreign matter from being inside the jar.
Simply boil each jar, lid and ring for at least 5 minutes.
Remove each piece with the tongs and place in a convenient area for being able to add the processed jelly.
Making Jelly From The Fireweed Flowers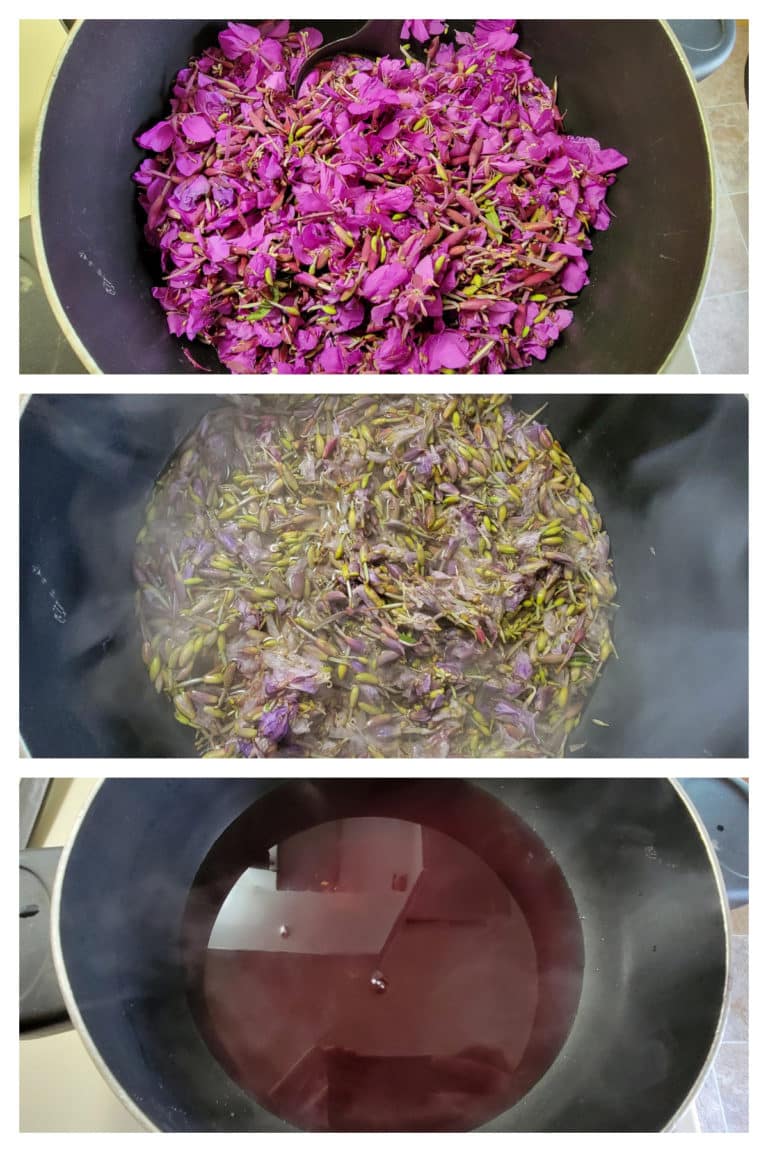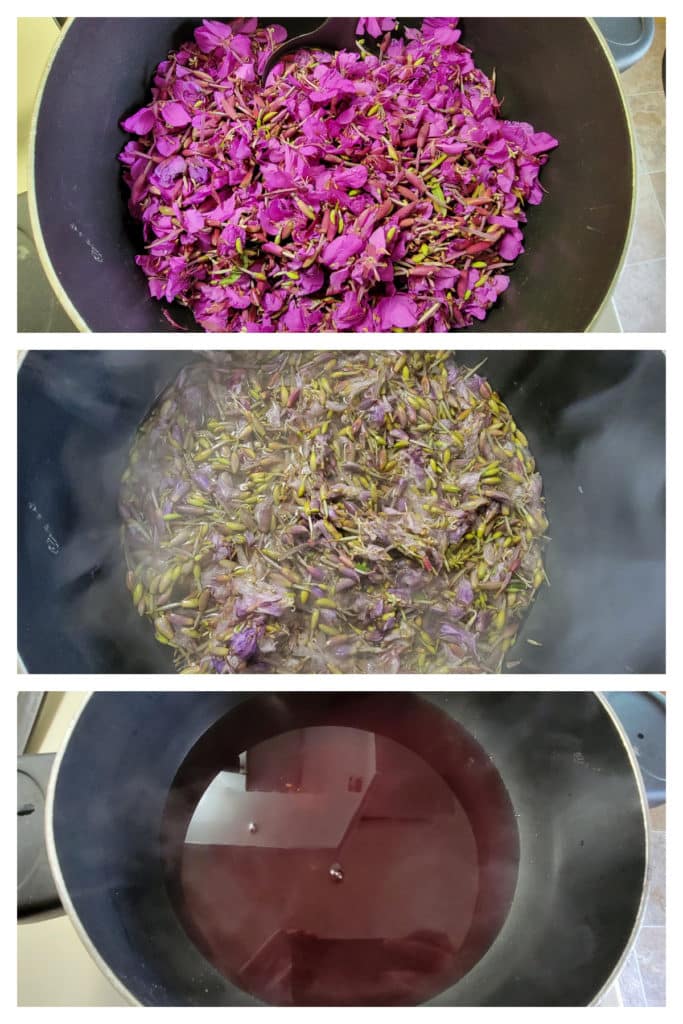 Step 1.) Start by rinsing all the flowers in a strainer and remove any dead or unnecessary fragments of leaves.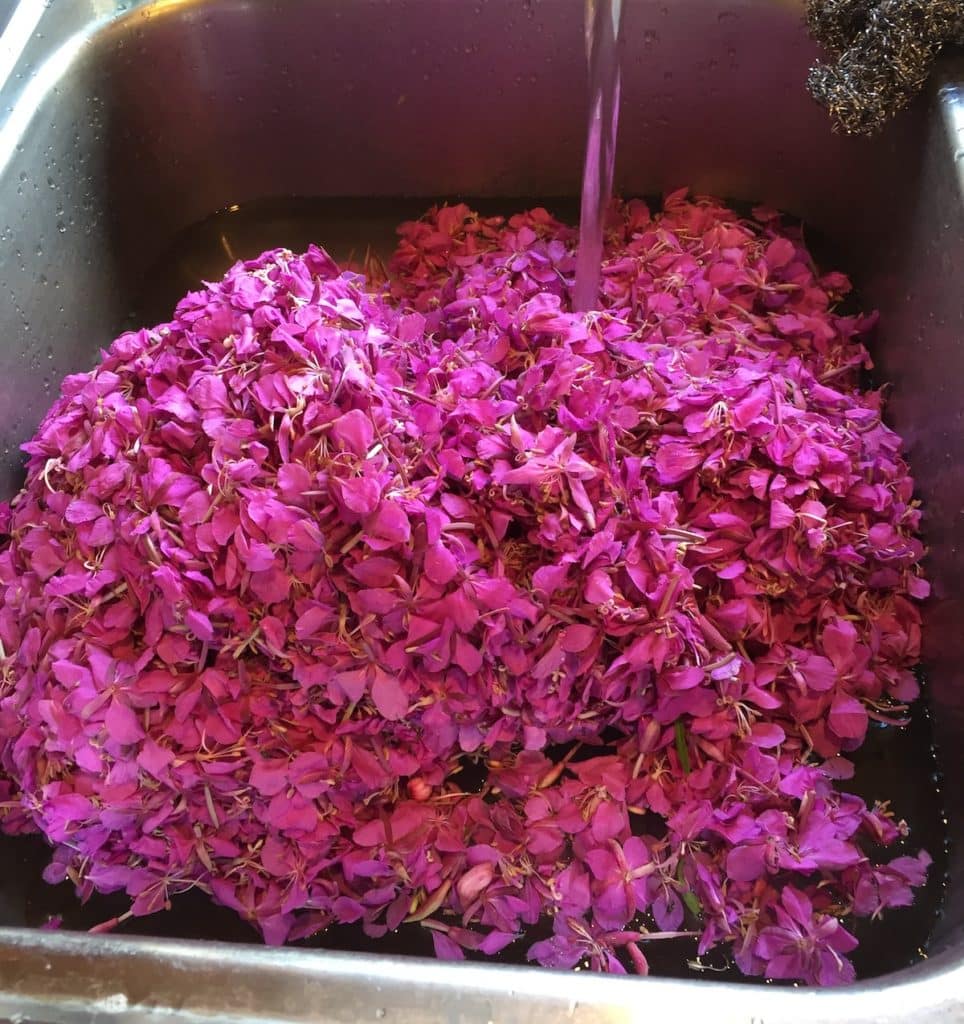 Step 2.) Add the flowers and water to a large pot and bring to a boil. Let the flowers boil for approximately 10 minutes, stirring occasionally. You will notice the flowers lose their color and at this point they can be strained.
A cheesecloth will be best for removing all small particles, but a fine metal strainer will make do as well.
Step 3.) You now have fireweed infused juice and can continue with the recipe.
Step 4.) Add the juice back to the pot and bring to a rolling boil.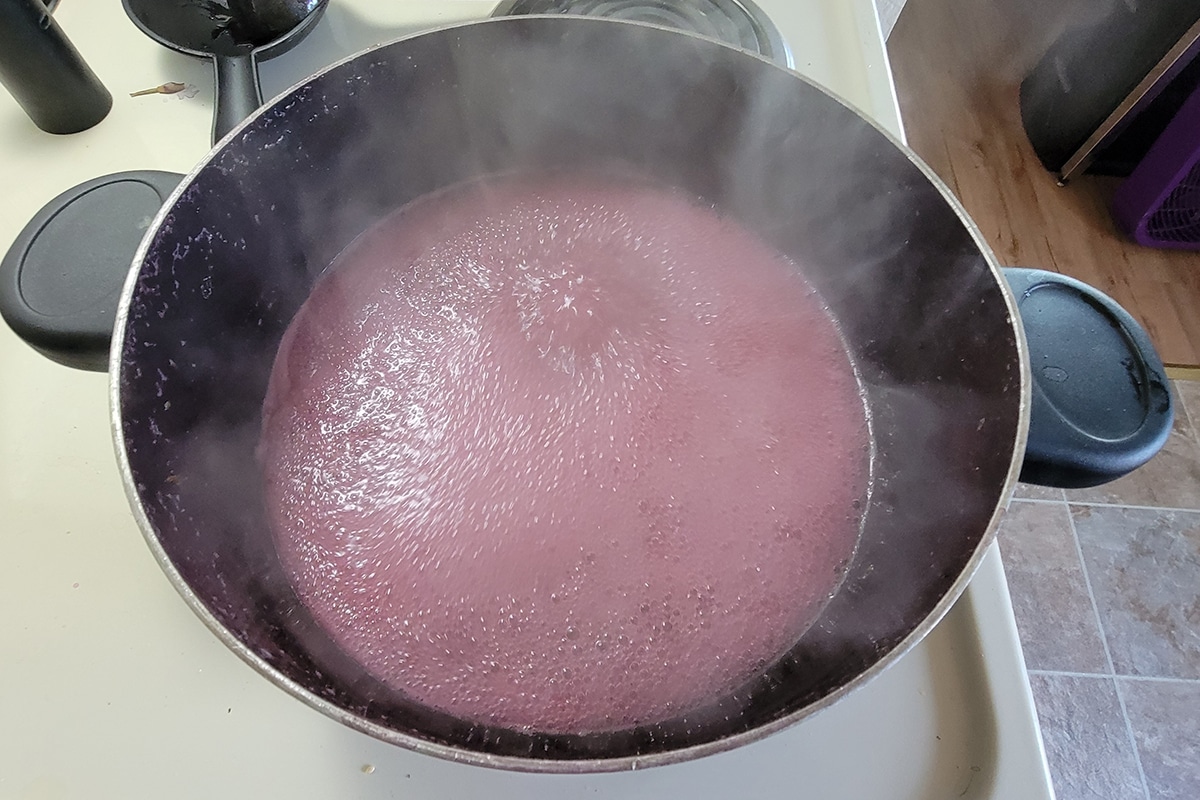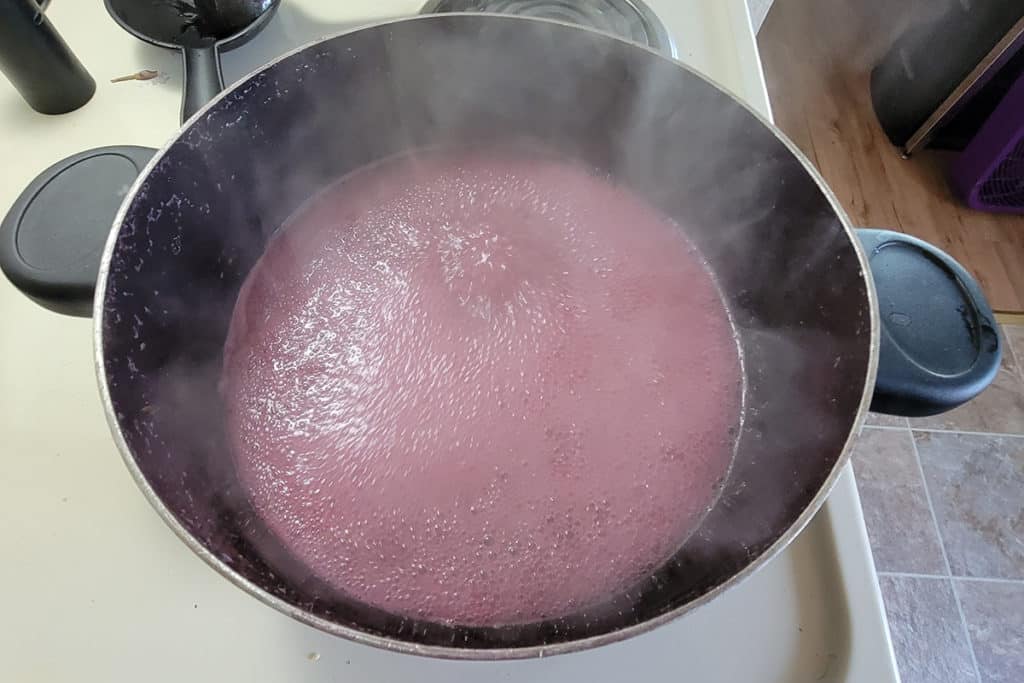 Step 5.) Add lemon juice, this will help bring out the color and bond with the pectin.
Step 6.) At this point you can also add the butter, which will help reduce foaming. (If you do not have butter, you can skip this step, but it is advised to skim off the foam before canning)
Step 7.) Add 2 packets of pectin, and continue to stir. This is important to keep up with, as the pectin begins to set and you do not want it clumping together.
Step 8.) Add one cup of sugar at a time, continuing to stir and make sure it dissolves. You will begin to feel the consistency change. You may also want to do a taste test to determine if more sugar is needed or not. Sugar can also help with thickening if it seems like things are still too runny, but no more than 8 cups will be needed.
Step 9.) After approximately 5 minutes of boiling and stirring, it can be removed from the heat.
Step 10.) Using the ladle, begin pouring the jelly into each jar – leaving about ¼" gap at the top.
Step 11.) Secure the lids and rings onto the jars and place them into the water bath.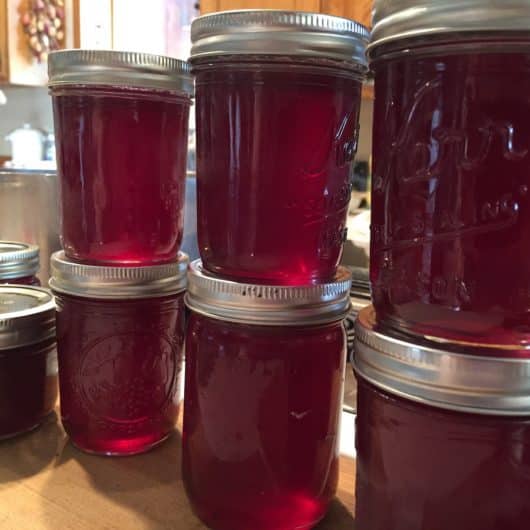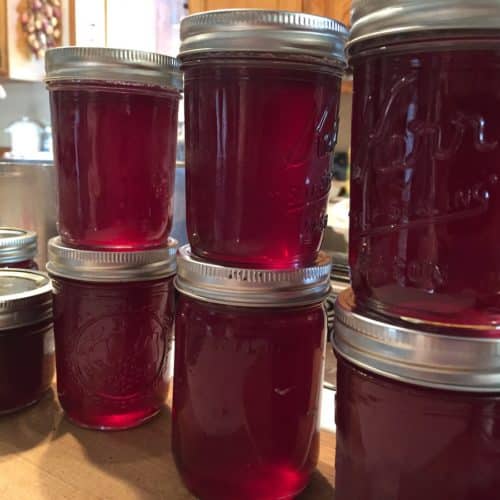 Fireweed Jelly Recipe
Creating your own fireweed jelly can be a healthy alternative to store bought jellies. In Alaska, fireweed can be found anywhere – just make sure you harvest your fireweed blossoms away from roads and on public land.
Print
Pin
Rate
Ingredients
8 cups fireweed blossoms (packed)

6 cups water

¼ cup lemon juice (fresh is best but bottled works too)

2 packets Sure-Jell fruit pectin

5-7 cups sugar (to taste)

¼ teaspoon butter (to help reduce foam)
Materials
Bag or bucket for collecting fireweed flowers

1 Large Pot

1 Cheesecloth or metal strainer

1 Stirring spoon

1 Ladle

6-8 Canning jars with pressure sealable lids (4 oz size suggested)

Tongs (for removal of the jars)
Instructions
Go out and harvest fireweed blossoms! Rinse flowers, remove unwanted/dead leaves.

Add flowers and 6 cups water to large pot, bring to boil for 10 minutes.

Use strainer to remove leaves, leaving fireweed juice.

Bring fireweed juice to a rolling boil.

Add lemon juice.

Add butter to reduce foaming (can be skipped, just remove any foam before canning).

Add pectin, continue to stir so the pectin does not clump together.

Add sugar one cup at a time while stirring. May want to taste test to determine amount of sugar needed.

Remove from heat after boiling for 5 minutes.

Use ladle to put into jars (leave ¼ gap at top).

Secure jar tops and rings, place into water bath.
Notes
If you want to make your fireweed jelly spicy or tart, check out our tips below for our fireweed jelly recipe alternatives.
Fireweed Jelly Recipe Alternatives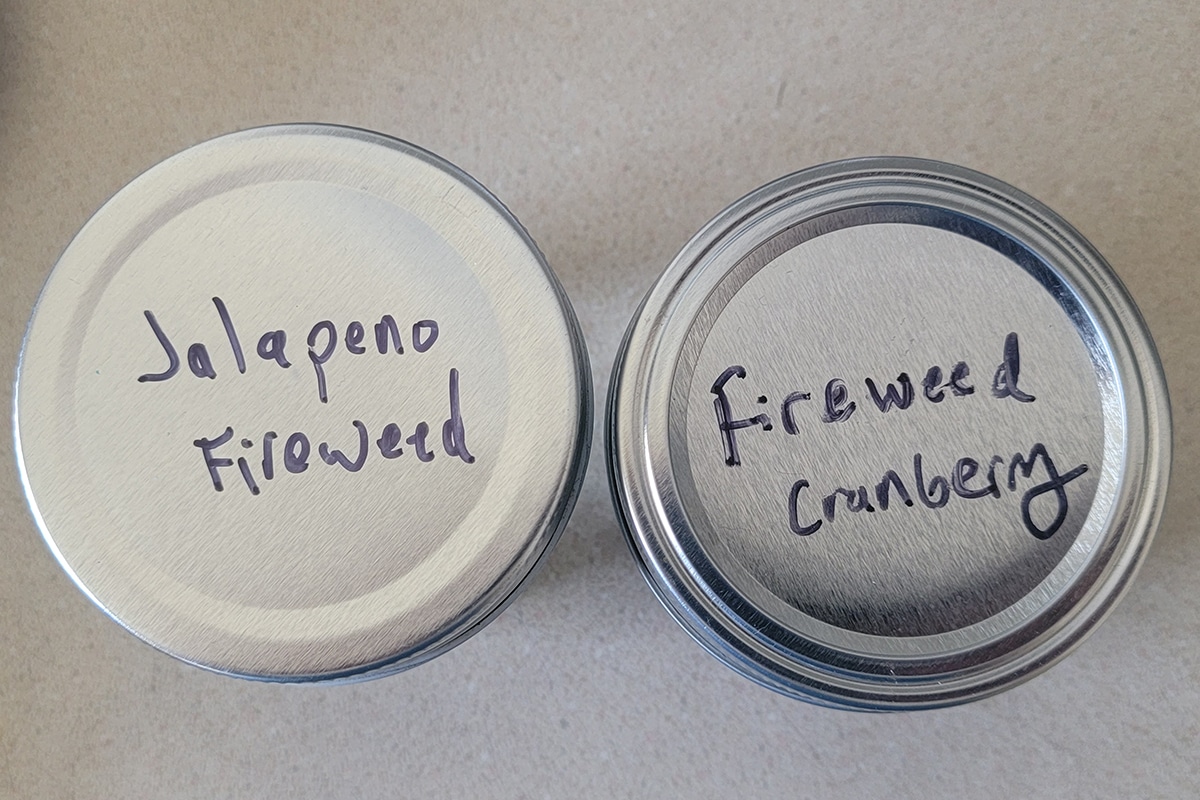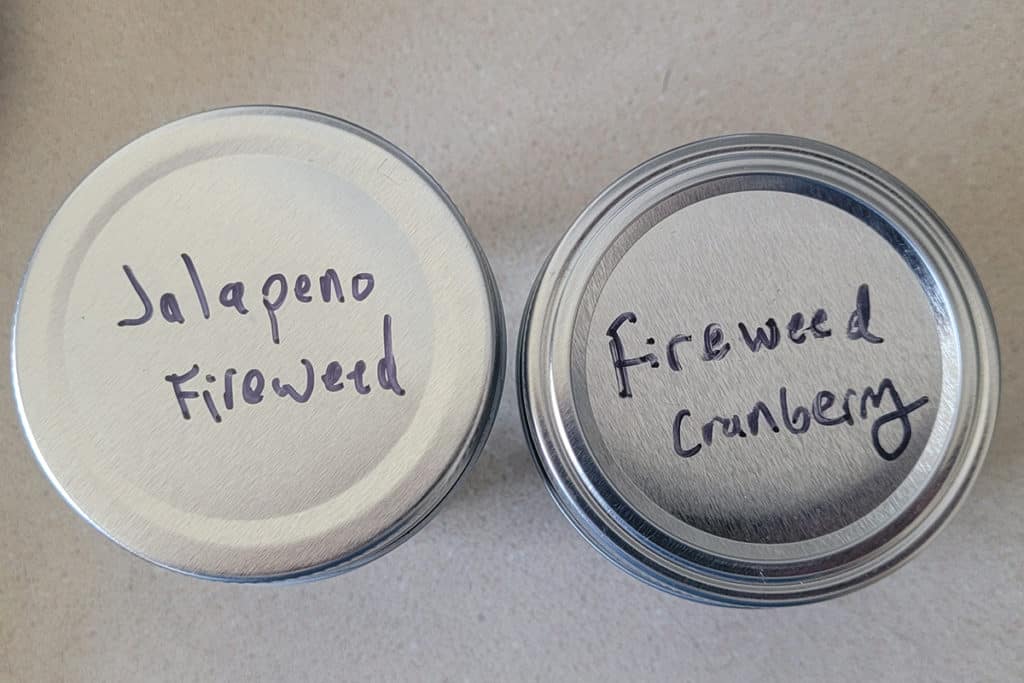 Make Your Fireweed Jelly Spicy
Add some kick to this sweet recipe by adding ½-1 full jalapeño (minced) to the mix.
Make Your Fireweed Jelly Tangy
If you prefer more of a tangy flavor, cranberries make a great addition to the fireweed flavor.
You can either juice them or mash them, and then add them!
The amount used will be taste dependent, but it is suggested to start with at least one cup of full berries, per 8 cups fireweed blossoms.
The Water Bath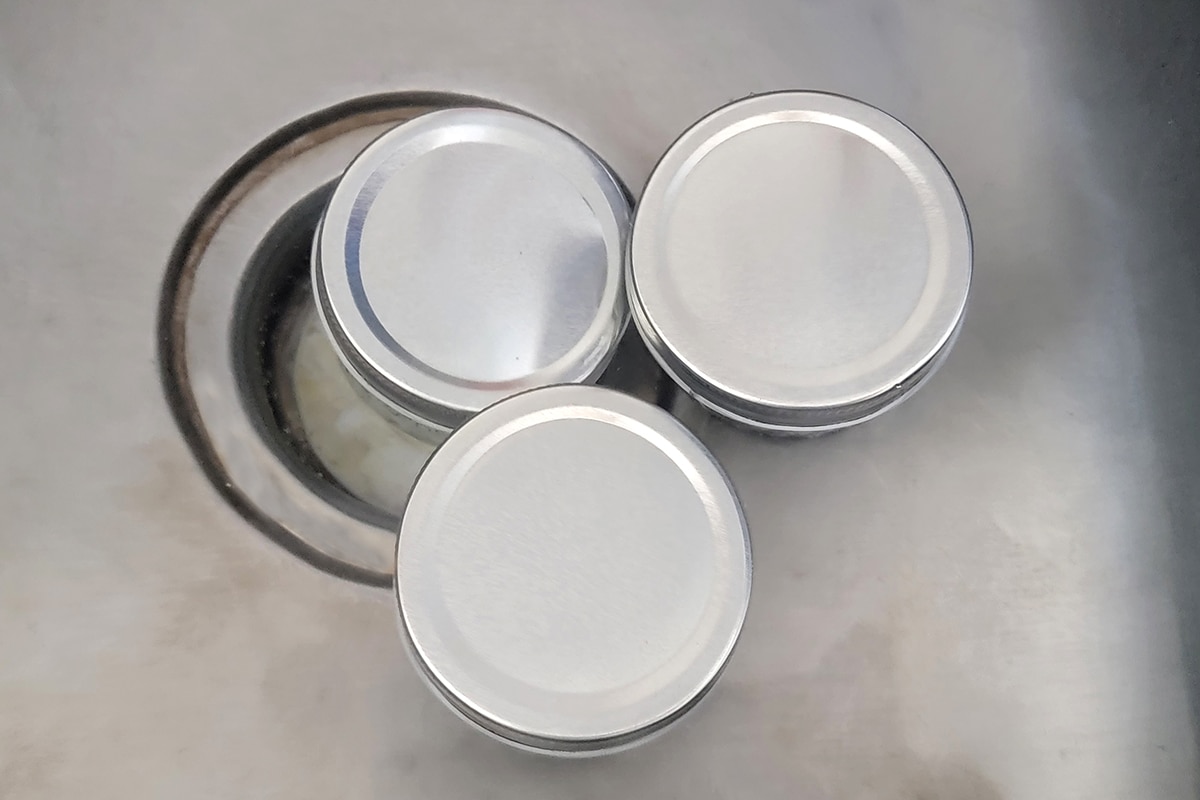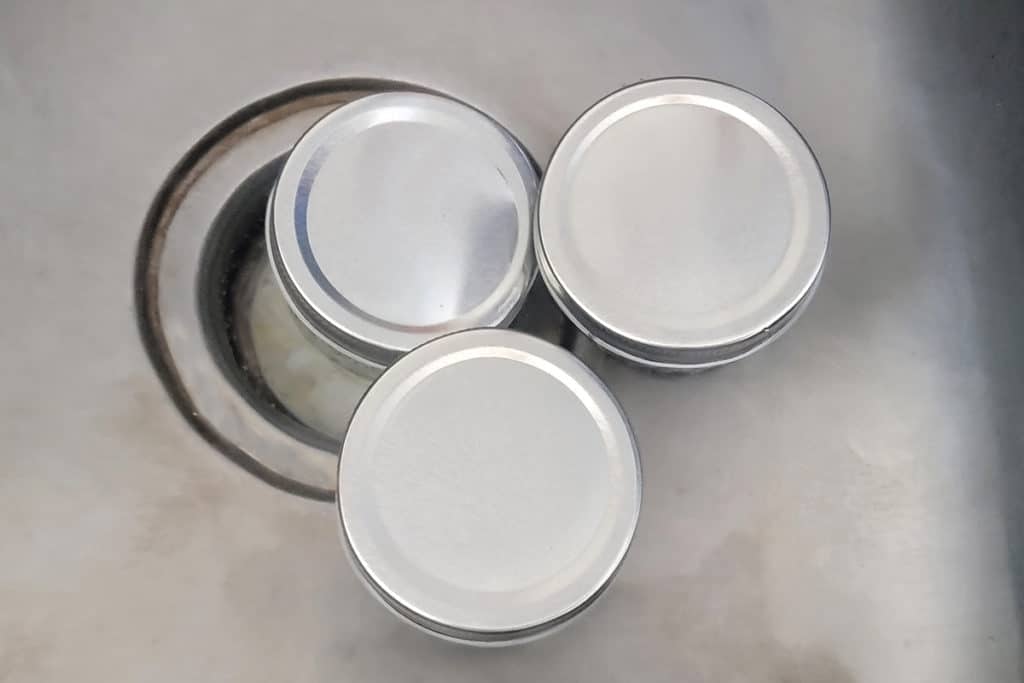 This is a process in which pressure draws out any remaining air that is inside the jars and creates a vacuum seal.
You will need another large pot, bucket or sink full of hot water. There also needs to be enough water to cover the lids by about 2 inches, but you can do this in batches.
Let the jars sit in the bath for about 10 minutes before moving them to room temperature. As the cans process, you will begin to hear what sounds like a popping sound. This is the sound of the lid pressurizing and sealing.
It typically happens as the jars begin to cool. Once complete, the lid should not have any kind of raised surface, and you may also test the seal by removing only the ring and lifting the jar from its lid. It should remain tight and sealed.
If for some reason the lid will not seal properly, you can attempt to complete the process again with either new lids or re-boiling them.
Also make sure the jar itself has no obstructions on the lip.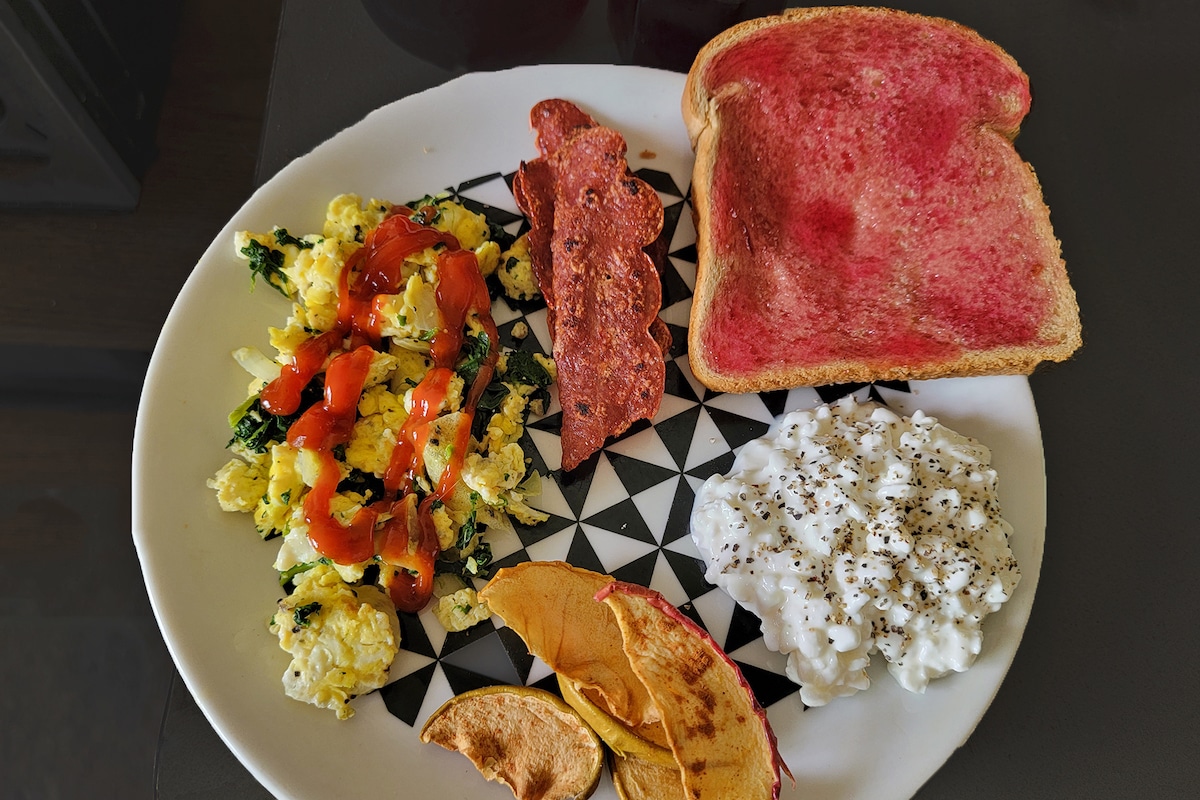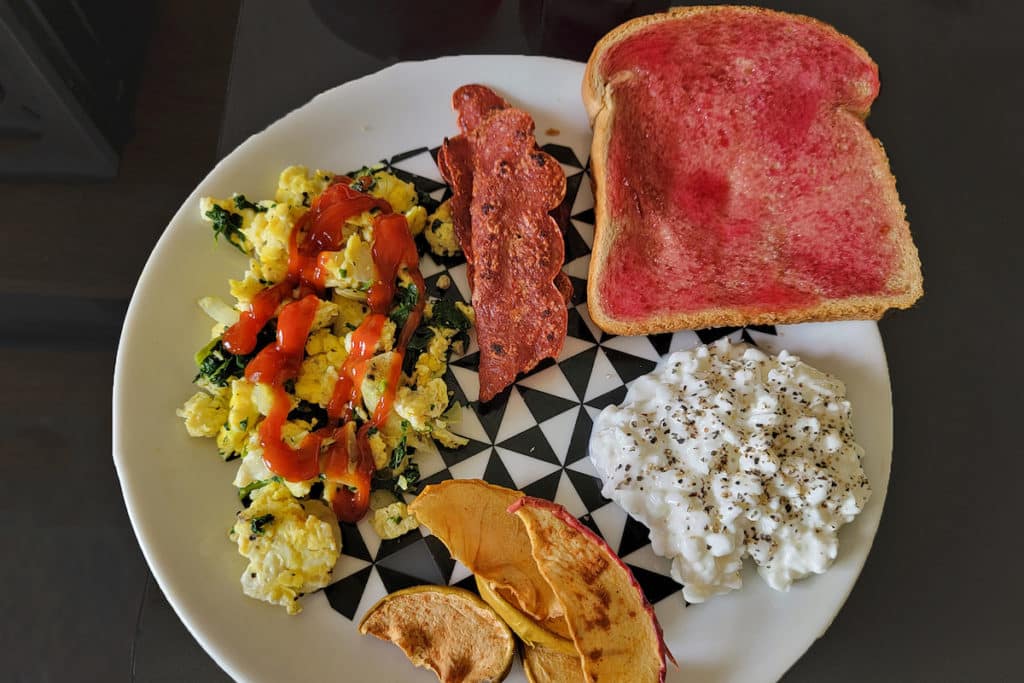 After about 24 hours, your jelly should be fully set. You are now ready to enjoy your creation and share it with friends and family.
It makes a great gift and souvenir from your time in Alaska and can be used in a variety of ways.
In the event your jelly doesn't set properly, don't worry!
There are 2 solutions:
Is Your Fireweed Jelly Under-processed or Too Runny?
Use it as a Syrup – Fireweed syrup is great for pancakes, cheesecake and ice cream.
Remake it – If you want to try again, all you have to do is simply re-boil the jelly in its current state and add more pectin.
This is usually somewhere between ½-1 full box, but will be dependent on the current consistency. Boil for about 2 minutes before removing from heat and re-canning.
Is Your Fireweed Jelly Over-processed or Too Solid?
If your jelly is too solid to suit your toast spreading needs, the best option is to remake it.
In this situation you would combine the jelly, along with at least one cup of water and bring to a boil for another 2 minutes. Re-can.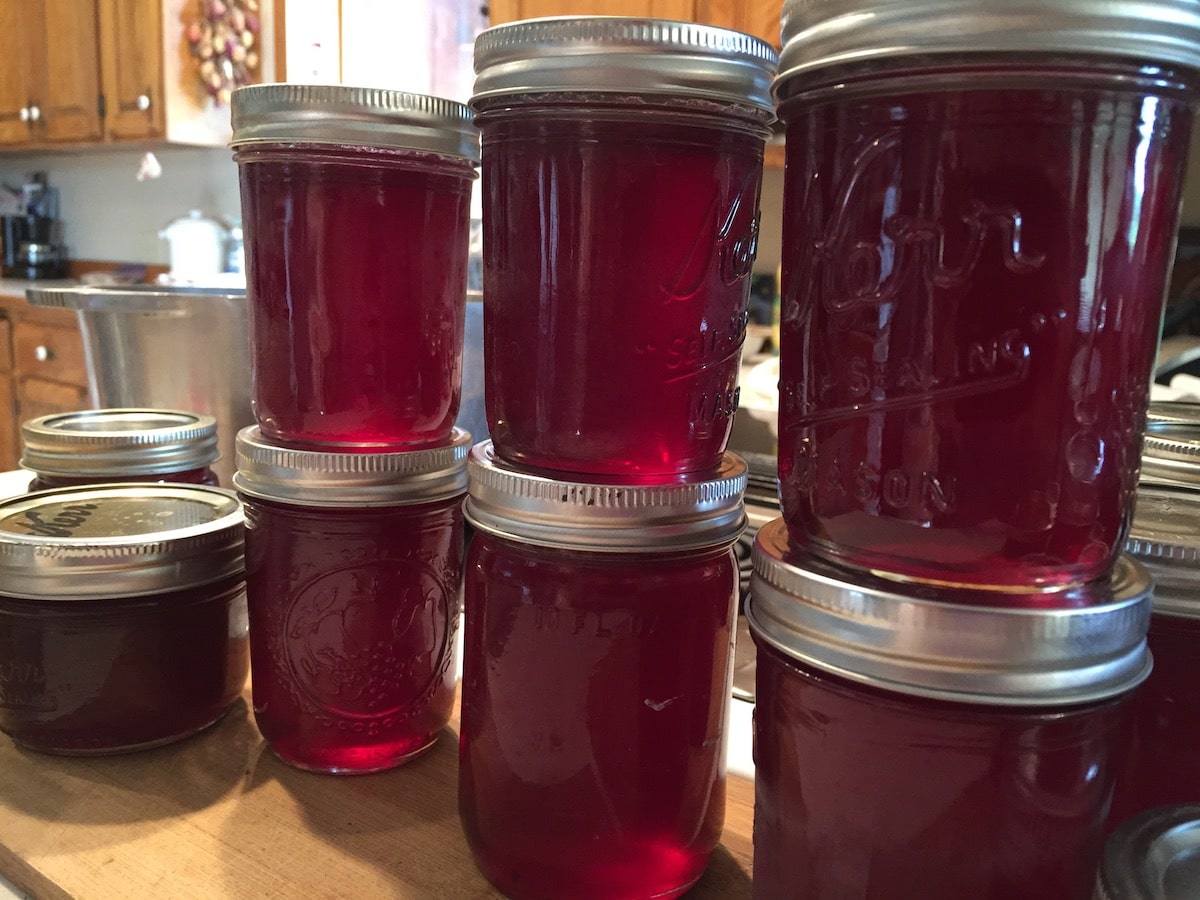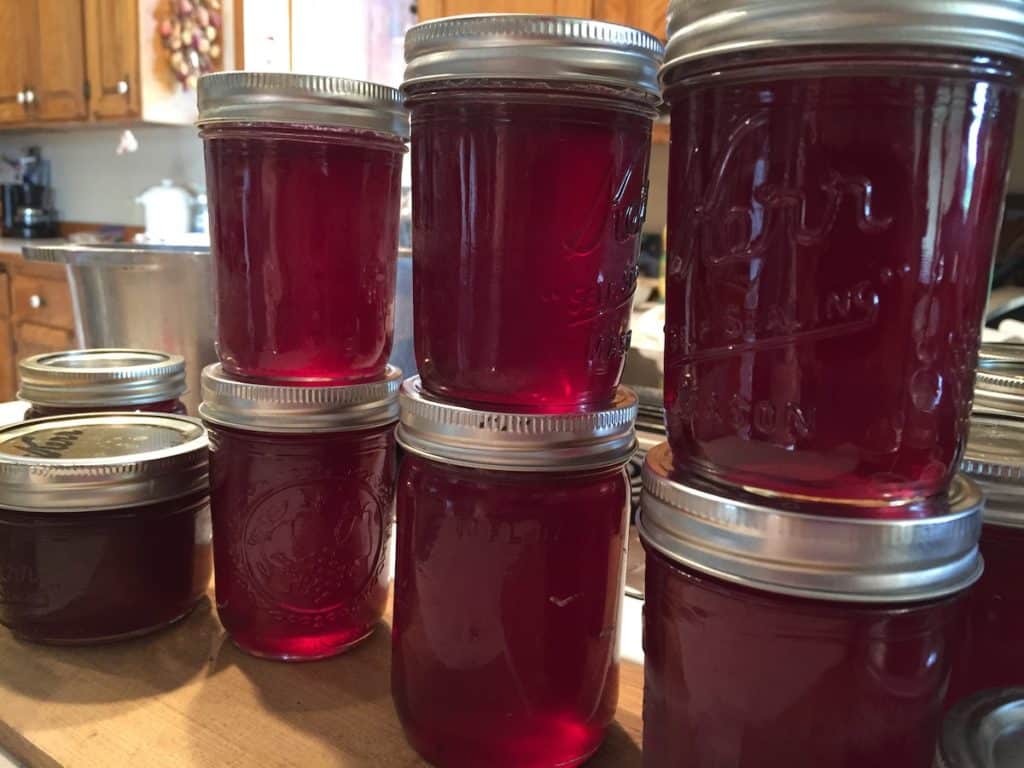 Storing Your Fireweed Jelly
When canned properly, jelly can be stored at room temperature for one year or more.
Once opened or stored somewhere that is not air-tight, jelly will need to be refrigerated and consumed typically within 30 days.
Once mold or crystallization becomes visible, the jelly will need to be discarded. Glass jars and rings can be reused, but the lids cannot.
Have you made fireweed jelly? Let us know how it turned out for you! Have you made this a family or yearly tradition?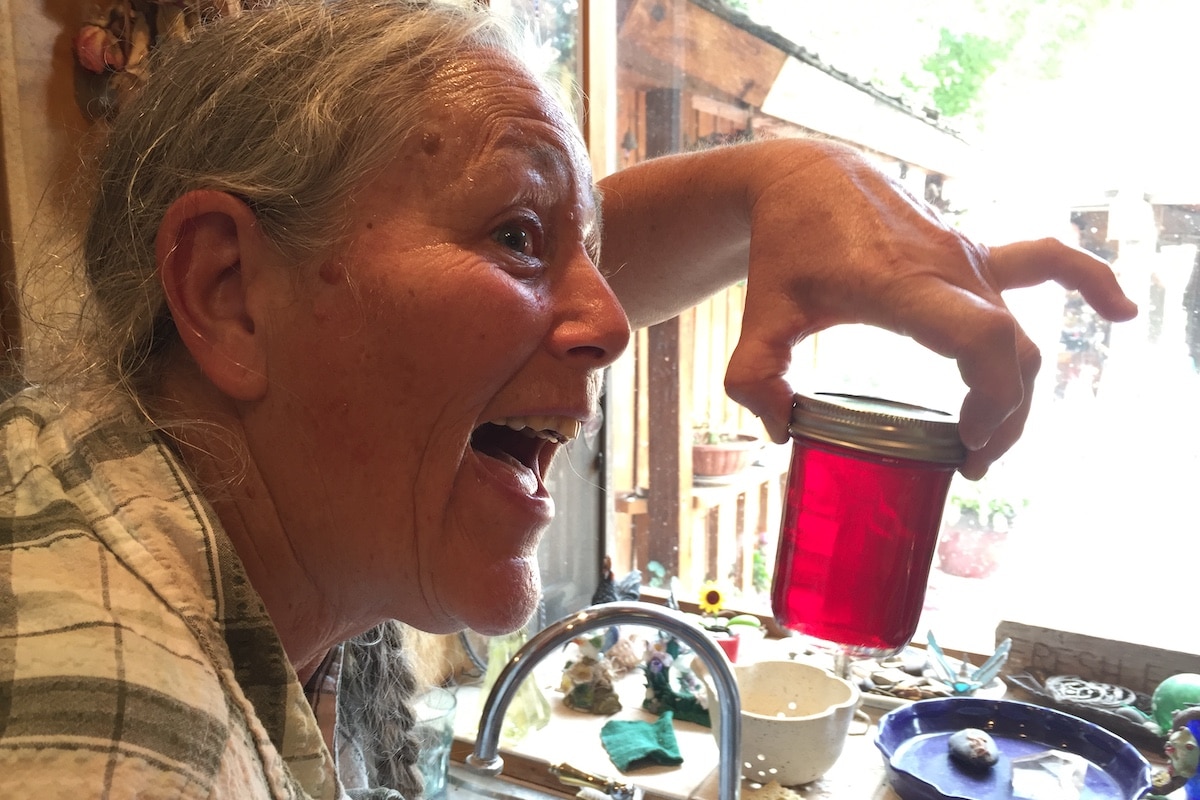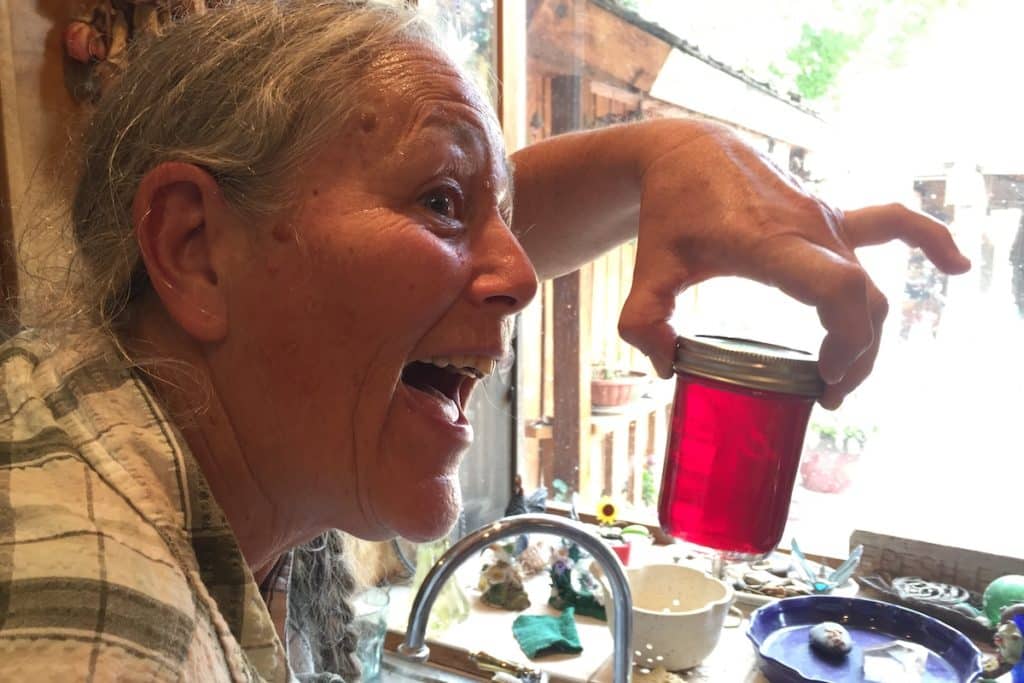 ---
Pin it for later