Girdwood is a little Alaskan mountain town that sits among lavish backwoods and is encompassed by the pinnacles of the Chugach Mountain Range. It is helpfully arranged just 36 miles (61km) south of Anchorage, Alaska's biggest city with a global air terminal. Girdwood is without a doubt the spot to get away from your everyday grind and experience the best of Alaska.
Have you heard of Alyeska? It's an incredible place to go skiing with a beautiful resort. Those traveling to Alaska in winter should make a detour to Girdwood for a few days. Check out Alaska Resort for further information on bookings and staying.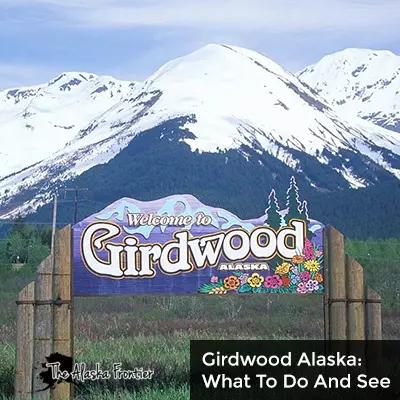 The Bore Tide
The Turnagain Arm bore tide is basically a wave formed when a super low tide and a super high tide crash into each other in the narrow and shallow Turnagain Arm. The wave can come twice a day and is often surfed by local riders, who are sometimes able to surf a very long time on 5-10-foot faces. It occurs 2-3 hours after the low tide time in Anchorage, Alaska. It is total luck (and anyone is so lucky!) on any given day to see the bore tide, as shifting, silty mud, icebergs and rivers of Turnagain Arm make for an ever-changing and unpredictable creature.
Usually, a minus low tide and a high tide about 27 feet are required to make a wave big enough to surf. Find the Bore Tide Times here.
Things to Do in Girdwood
Take a ride up the tram at Alyeska in Winter or Summer.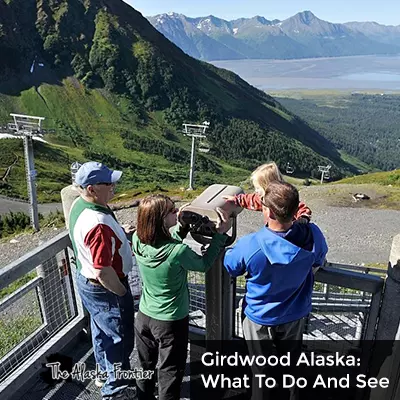 Go skiing at Alyeska Resort.
Go rafting at the Chugach Outdoor Center.
Take a small boat cruise out of Prince William Sound.
Take a flight seeing tour with Alpine Air.
Go kayaking and tour the glaciers.
Plan your trip through the Whittier Tunnel.
Go hiking at places like Winner Creek.
Go visit the animals at the Alaska Wildlife Conservation Center.
Whether you're in the mood to kayak through a valley of glaciers or you'd rather have a fine dining experience of fresh Alaskan seafood, the tourist town of Girdwood is one of the best places to do it from. The vacation destination is favored by nature lovers as there's so much to see, such as mountains, glaciers, glacier valleys, rivers, and rain forests.