For many US hunters, Alaska is the dream destination for an Alaskan Grizzly bear hunt.
The Alaskan grizzly is a notorious apex predator. They are extremely powerful and capable animals. This is why they are such a trophy and highly desired.
Besides knowing that you want to harvest a grizzly, where do you start and what should you expect?
This article is 100% what you should expect as a hunter coming to Alaska to harvest a grizzly or brown bear.
This information has been compiled by talking to guides and outfitters. It covers content that is not talked about on the internet.
We will cover the cost, the unforeseen costs of the hunt, types of hunts, the best areas, how you get to the locations you hunt, what to expect, and outfitter recommendations.
Grizzly Bears Vs Brown Bears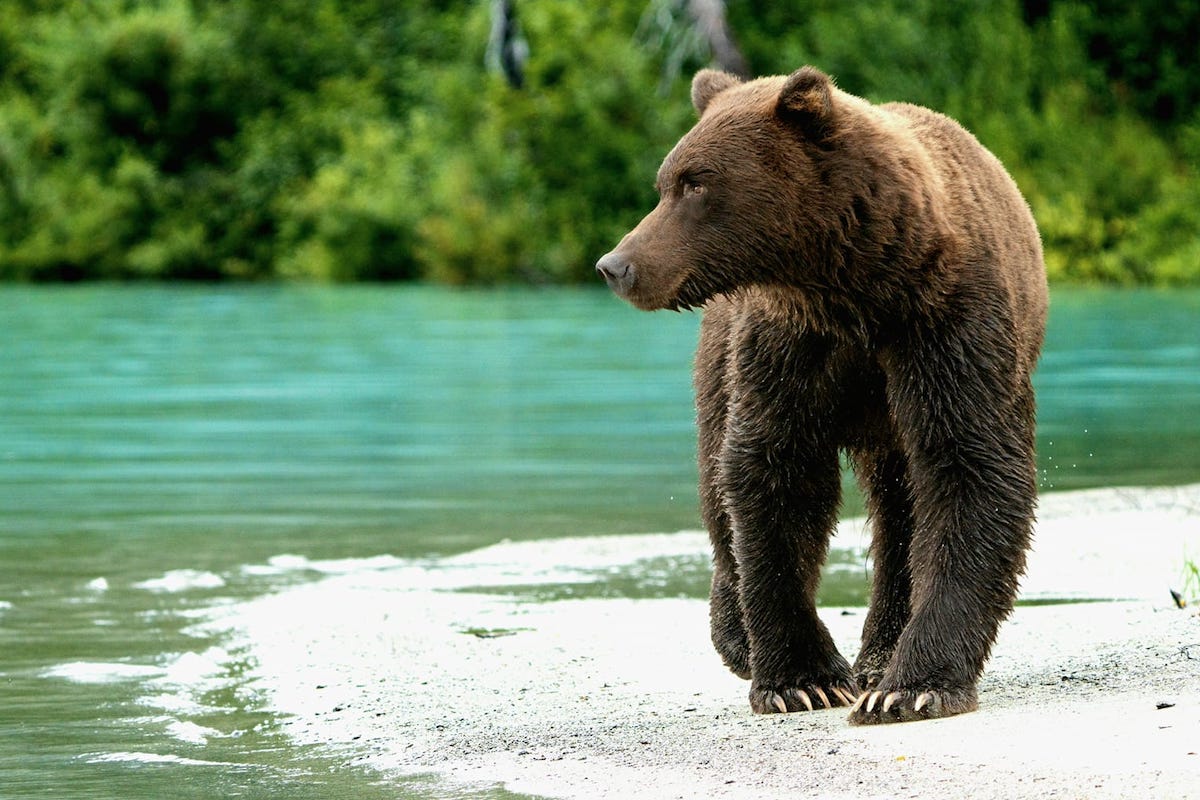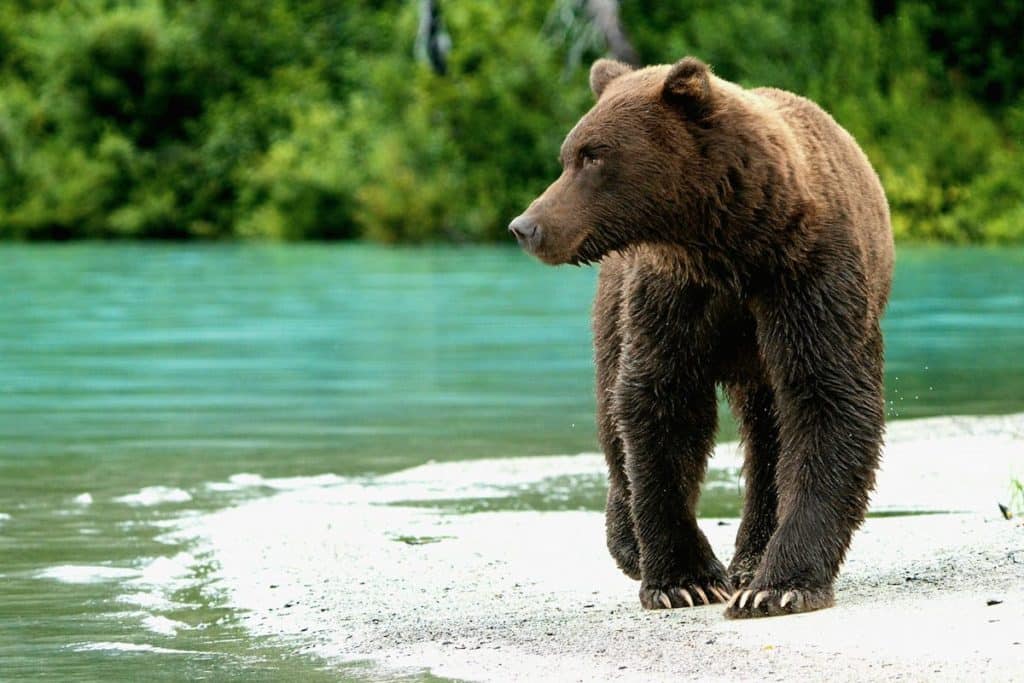 First, let's clarify – grizzly bears and brown bears are the same bears. They are the same biologically. Brown bears just have access to salmon and marine life. This means that brown bears get far bigger than grizzlies just by the amount of food they have available to them.
In layman's terms, a brown bear is a grizzly that has access to marine food.
They are the same bear but they eat different food.
Inland grizzlies tend to be more aggressive, but also vary in color far more than a brown bear will.
They can be almost white, cream, blond, and sometimes will be brown. Because of the size difference brown bears and grizzlies are categorized as different trophies. They do not compete with each other in record books.
The Kodiak bear has been categorized differently biologically. Kodiak bears are seen to be distinct from the other mainland brown and grizzly bears.
Alaska Grizzly Bear Hunt Cost
The cost is one of the intimidating things about hunting in Alaska compared to almost anywhere else. Alaska is expensive because it's remote. The farther you have to travel to get to your hunting location the more the hunt will cost.
The outfitters need to ship all of their equipment and their food to the location where they hunt.
The farther you go into Alaska's territory the less likely you are to bump into other hunters.
| Items | Cost |
| --- | --- |
| Grizzly Hunt | $15k – $30k |
| Brown Bear Hunt | $16k – $40k |
| Tags & Licenses | $2,500 |
| Hunting Gear | $2k – $3k |
| Transportation/Shipping | $5k – $20k |
Cost of hunting a grizzly/brown bear in Alaska
You should expect to pay $15k – $30k for a grizzly hunt. A brown bear hunt could be $16k – $40k. There are multiple hidden expenses on some hunts. Be prepared to pay another $2,500 for tags and licenses, another $2,000 – $3,000 for gear, and $5k – $20K for transportation and shipping.
Most outfitters will work with an expeditor who will take care of your hide and skull, and work on getting it shipped back to you in the lower 48.
You may be responsible for delivering your hide to the expeditor. This means meeting up with them before you fly out. Just getting your hide shipped back could cost around $500.
The cost of an Alaska grizzly hunt is not cut and dry. It's hard to give an accurate number because there are multiple styles of hunts. The style of hunting contributes to the cost.
Alaska Grizzly Bear Hunting Options
The four styles of grizzly and brown bear hunting are spot and stalk, baited, snowmobile hunt, and on the water boat hunting. All of these are very different hunts from each other. All of them have a huge Alaska experience that goes along with the hunt that you would not experience on one of the other options.
Spot and Stalk Hunts
A spot and stalk hunt is what it sounds like. Expect to be in a remote region of Alaska, stay in a spike camp, and then glass until you find a bear that you want to hunt.
Glass = Spotting game at a distance from a vantage point or position
When you find your bear, your guide will help you set up a stalk to harvest the animal. This is a very beautiful and rewarding hunt. You get to see a lot of Alaska's territory.
Some spot and stalk hunts are physically strenuous and some are not. It depends on the outfitter that you work with and the bear densities in the area.
A spot in stalk hunt normally can be paired with hunting other animals as well. Some outfitters offer an additional black bear, wolf, and sometimes even a moose hunt alongside their grizzly bear hunt.
Baited Alaska Bear Hunts
Baited hunts are a much different experience.
Bears normally come to bait in the springtime and even into the summer. Talk with your outfitter about the best time to come.
During these hunts, many hours are spent in a blind watching a bait site. It's a low-effort, high-reward hunt with a high likelihood of coming away with a good representation of the species.
Spring bait hunts are nice for people who may not be able to hike a lot. Hunters should not expect to see multiple bears in a night.
Grizzlies and brown bears do not share their bait sites; once a mature boar has claimed ownership over a bait, it's his bait! Nothing else will come to it.
The positive of this hunt is low physical exertion and a great lodge experience.
These hunts will be based at a lodge with good food. Often there will be options for good fishing during the daytime. Outfitters may additionally give you the opportunity to harvest a black bear. This is something you need to clarify before the hunt.
Snow Machine Hunts
Snow machine hunts are on a snowmobile. When bears first start to come out of their dens in the spring, they move very slow. Outfitters take advantage of this to get their clients on to bears by spotting them soon after they come out of their dens in the spring.
Driving a snow machine allows you to cover a lot of territory before setting up your stalk. This is an exciting time. This is also a high success rate hunt.
Brown Bear Boat Hunts
This is an experience in and of itself. Most of these outfitters will also set marine traps in the water.
You regularly get to feast on seafood while you are hunting. These are lodge stays most of the time, so you will experience great food, great rest, and will likely see a lot of bears.
You will spend a fair amount of time in a boat traveling and glassing. You will be looking for bears as they come out to look for food along the rivers and shorelines. If you love fish and love seafood this is a great option for a hunt.
Where Is The Best Place To Hunt Grizzly Bears In Alaska
For giant brown bears, the go-to location is the Peninsula. For big bears and dependable seasons: south-central and southeastern Alaska. For inland grizzly hunts, we recommend the Alaska Range and the Brooks Range.
These areas have good success rates and outfitters with a pattern of sustainability.
How Do You Get To Your Hunt Location?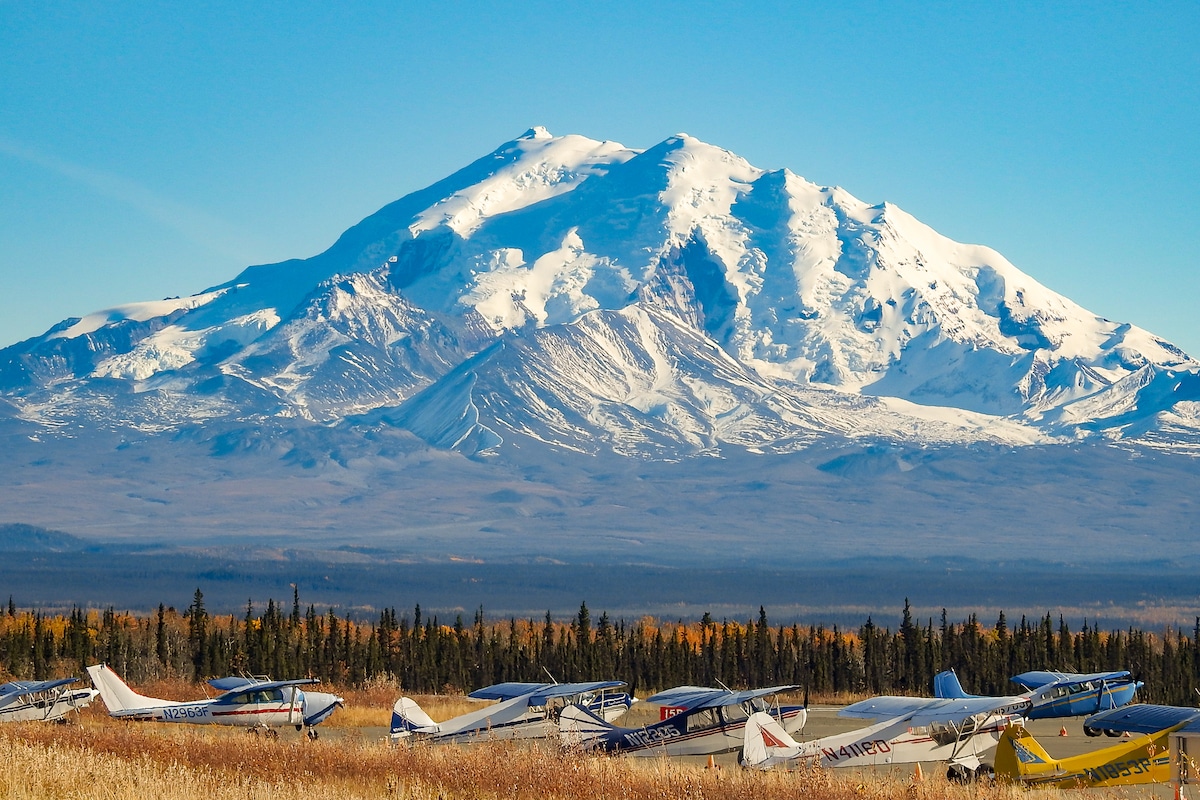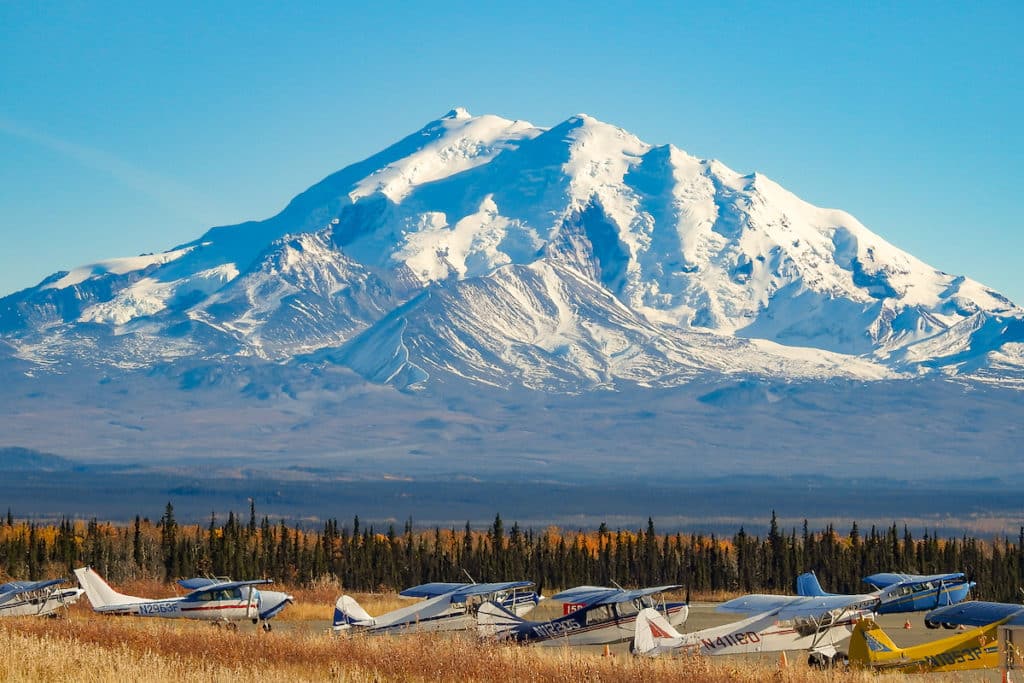 Most grizzly or brown bear hunters will originally fly into Anchorage.
Then what? It depends on the outfitter you book with. If your outfitter is a tag vendor, all you need to do is get to them. If not, you need to stop and get your tags first.
Your outfitter should be able to make recommendations for an air charter, or transportation service to get you to either the lodge or a location where the outfitter will pick you up. The deeper you get into Alaska the smaller the planes will get.
Once you are picked up you can expect another flight or a boat trip to get you to your hunting location.
Expectations During A Grizzly Bear Hunt
Expect to see something, but don't expect to see everything. There are lots of bears in Alaska, but there are also millions of acres for them to range freely.
A common and unwarranted expectation is that hunters think they will see tons of game animals every day. That is not the way it works, but these outfitters get very good success rates every year.
Trust the guide. Eventually, you will harvest the animal you came for.
After you harvest the animal, the guide will take care of skinning your game and preparing it for your return trip home.
After you, your gear, and your trophy fly out from the bush, you will be responsible for the trophy's sealing and expediting unless you are told otherwise by your outfitter.
What You Need To Know About Your Grizzly Bear Hunt
Follow the recommendations of your outfitter before, during, and after the hunt. They know the process thoroughly because they go through it every year. Ask good questions and listen to your guide.
Have the right expectations for your hunt, this will help you have the right mindset going into your adventure. Determine your desired experience, get an accurate estimate of the budget you will need, and choose a good outfitter.
For many people, hunting Alaska is a lifetime experience. The beauty of the state leaves a vivid memory of an untamed land. Enjoy yourself and the world you live in. We hope for your success!
Grizzly Bear Hunting Outfitter Recommendations
Big Alaska Outdoors offer all included hunts. All costs are covered (license, tags, transport, food) from the time you leave town in AK to when you return. They make sure your trophy makes it to the expediter for you. After you leave from your hunt, all you do is make a phone call to the expeditor to tell them where to ship your trophy. BAO offers spring and fall brown bear and grizzly hunts as well as black bear, moose, and wolf. These are baited and spot and stalk hunts.
Talstar Trophy Consultants offer an economical, baited and spot and stalk, brown bear hunt with great spring and fall options. They offer pleasing accommodations and the full Alaska experience during and after the hunt. Additionally, they offer black bear, moose, and great Alaska fishing.
AAA Alaskan Outfitters operate on the Peninsula. They offer spring and fall brown bear hunts depending on the alternating regulative seasons. AAA regularly harvests huge bears and has a few bears in the record books.