Despite the low population in the largest state, those who do call Alaska home know how to organize and have fun year-round. From music to art to sports, festivals are popping up around the state. Below are the top ten festivals in Alaska, but by no means are they the only ones that can be found!
10.) Anchorage RunFest
Every summer, the city of Anchorage puts on a RunFest. In 2021, it will be held on August 21st and 22nd. They hold a Marathon, Marathon Walk, and Marathon Relay on their USATF certified course, which acts as a Boston Marathon qualifying race. During this weekend, the organization also holds a half marathon, 5k, the Anchorage Mile and Military Mile, and a Kids 2K. If interested you can find all of the details here.
If this Festival doesn't mesh with your schedule, or if you would like to join a running club, you can contact Skinny Raven Sports, a local shoe store with two locations in Anchorage, for year-round, themed 5K's and for their running club.
9.) Alyeska Resort Blueberry Festival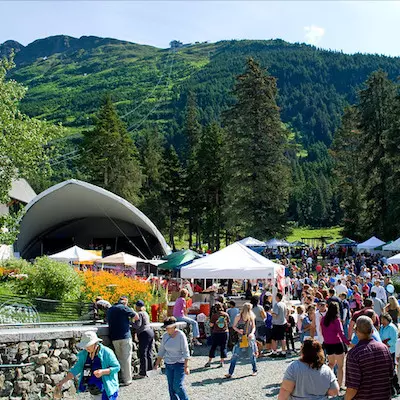 Berry picking in Alaska is a popular "sport" every summer and fall. From salmonberries, blackberries, cloudberries, cranberries, to blueberries, everything tastes delightfully sweet and can easily be frozen or canned. Some Alaskan's hold their berry picking spots close to their chest, while Alyeska Resort in Girdwood loudly pronounces that their mountain has blueberries by the bush and are willing to share.
Held every August, the Alyeska Resort holds pie eating contests, demonstrations on blueberry dish preparation, cook-offs, and has over 50 booths and vendors selling arts, crafts, and food. In tradition with most festivals, there is also live music and a beer garden as well. The resort even opens up one of their chair lifts to help berry pickers up the mountain to gather their bounties.
8.) Alaska State Fairs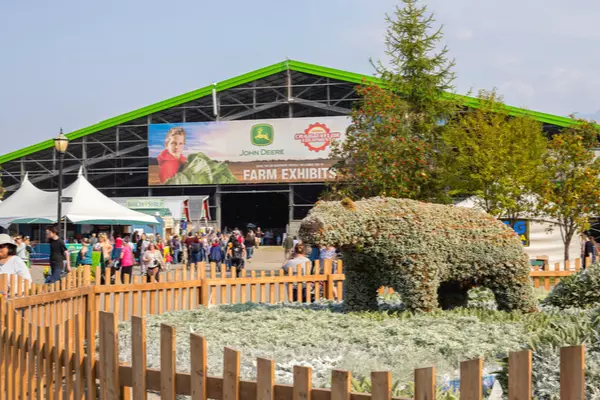 While not technically a festival, the Alaska State Fair is a big deal for the state. While there are smaller versions of the fair that travels to places like Fairbanks, the Annual State Fair that is held in late August through Labor Day in Palmer Alaska yearly has become pilgrimage of sorts for the state. There are hundreds of vendors, animals, musicians, performers and food. In years past, the Goo Goo Dolls, Shine Down, Josh Turner, Home Free, Dropkick Murphys, and Jim Gaffigan have performed to provide a wide variety of entertainment for Alaskans. There is a train that runs from Anchorage on the weekends out to the fair, which can be a highlight for some.
7.) Sitka Whale Fest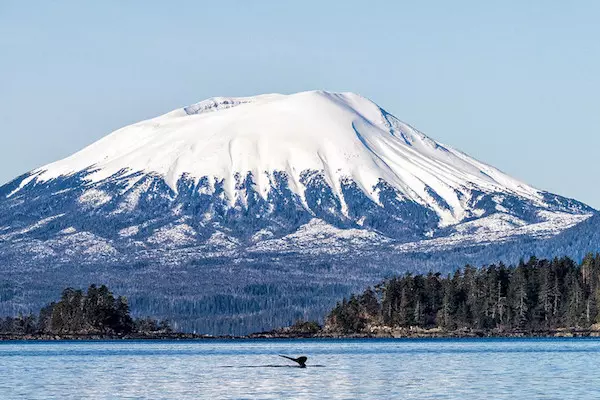 Held in early November every year, the town of Sitka Alaska celebrates the migratory marine life of the whales. There is community involvement, cultural happenings, science presentations, cruises, and music. One of the main highlights is the science symposium where scientists share their recent research. In years past, there have been fun runs, films, a concert, and other activities that coincided with the festival. By going to their website, interested parities can begin planning a trip to experience this festival.
6.) Solstice Festivals
The sun is great subject of conversation in Alaska. Our summers are long and our winters are short. In the northern part of the state, they get months of daylight in summer and months of darkness in winter. Barrow celebrates their summer solstice with the Whaling Festival mentioned in this article, but most cities celebrate the summer solstice with citywide gatherings. Fairbanks plays baseball at midnight and Anchorage has a block party. In Winter, the solstice is also celebrated for longer days are coming.
5.) Mt. Marathon Race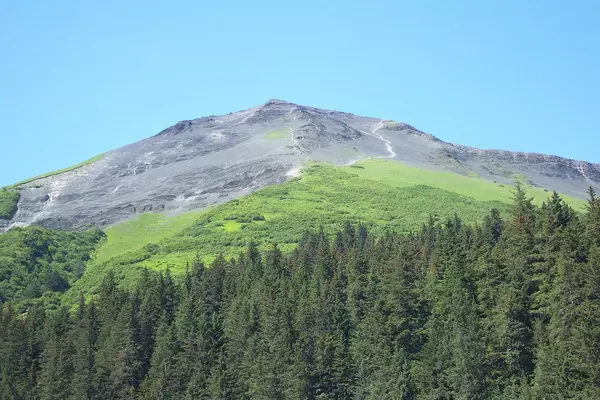 In Seward Alaska, the Mt. Marathon Race on the 4th of July has become a festival in and of itself. This grueling course has races for woman and men. There is also some smaller races for kids in town. The people who run and climb this race are honored for achieving this mountain. The Seward Chamber of Commerce hosts this race yearly.
The race is about 3.1 miles with an elevation gain of 3,000 feet. Its termed as one of the toughest 5k races on earth! Gaining approximately 2,675 feet within 0.9 mile!
4.) Girdwood Forest Fair
Another 4th of July tradition is the Girdwood Forest Fair. Just 36 miles outside of Anchorage, this fair is family friendly and allows for people to connect with nature while enjoying a relaxed environment. There are local artists who sell their goods and local musicians who play on one of three stages. All they ask is that you leave your religion, politics, and dogs safely outside the fair. Camping is allowed onsite and there are a few places to stay in town with a real bed if the ground is not your style.
3.) KSKO McGrath Back to Bluesgrass
The radio station, KSKO, in McGrath Alaska started a Back to Bluesgrass music festival yearly. Musicians from around the state are flown in to provide the town with live performances. Playing Bluesgrass is not required of the musicians. Most of the town's people come to the ball field where the concerts are being held to listen and dance. A few food vendors set up along the edges and people bring tents, porch swings, Frisbees and other outdoor toys to enjoy while visiting. The best way to reach them is on their Facebook Page.
2.) Utqiagvik/Barrow Whaling Festival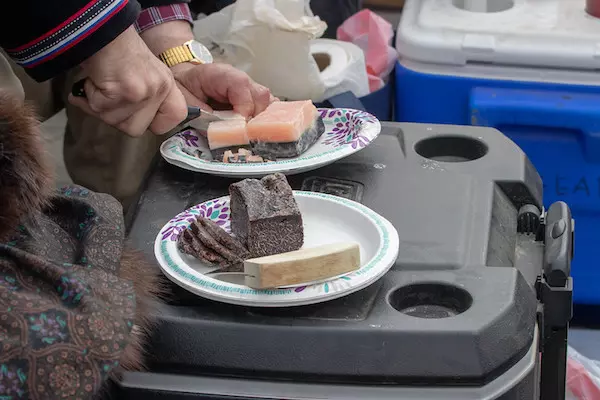 This festival is called Nalukataq is held in June, usually in the third week, gives a rather unique insight to the Inupiaq Eskimos of the northern most city of Alaska. It is held after a successful spring whale hunting season and gives the community a chance to say thanks for their bountiful harvest. There are songs and dances that are traditional to their heritage, a blanket toss where a dancer is thrown skywards from a blanket made from seal skins and held by members of the community.
The community usually has a few dates planned out around summer solstice. It is best to call Top of the World Hotel – (907) 852-3900 to get more information.
1.) Fur Rondezvous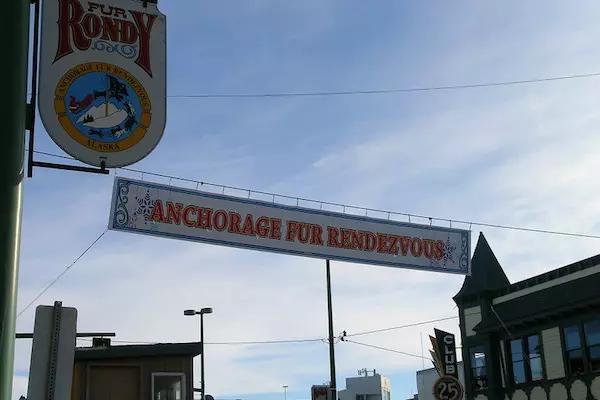 The Iditarod Sled Dog Race starts in early March every year as a reminder of the Serum Run to Nome Alaska. For the two weeks prior, the city of Anchorage puts on a large festival to celebrate this race, calling it Fur Rondezvous, or Fur Rondy to the locals. Carnival rides, fur auctions, ice bowling, ice carving, running with the reindeer, and other activities are held yearly all over town prior to the ceremonial start of the race in downtown Anchorage. Despite the cold of February, this festival and the race remind us that sticking together when times are tough and that brighter days are ahead. You can get all the details of Fur Rondy here.