Have you ever wondered who was famous and from Alaska at the same time?
Most everyone knows who Sarah Palin is and many people will know who the Kilcher family is, because of their TV show. We wanted to share some more famous people from Alaska, but you probably never knew or realized.
There is a long list of people who have made a name for themselves that are also from Alaska, but here is a short list of some that you might recognize but never knew were born in Alaska.
1.) Curt Schilling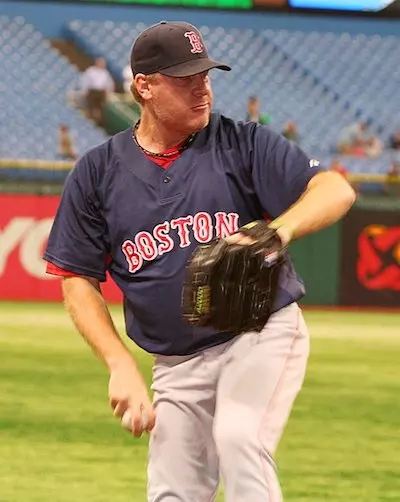 Curtis Schilling (born November 14, 1966) is an American former Major League Baseball right-handed pitcher and currently a commentator for Blaze TV.
He helped lead the Philadelphia Phillies to the World Series in 1993, and won championships in 2001 with the Arizona Diamondbacks and in 2004 and 2007 with the Boston Red Sox.
2) Colonel Archie Van Winkle
Colonel Archie Van Winkle (March 17, 1925 – May 22, 1986) was a United States Marine who was awarded the Medal of Honor for his actions as a staff sergeant during the advance to the Chosen Reservoir in the Korean War.
A combat veteran of World War II, he was called to active duty with the Marine Corps Reserve after the outbreak of hostilities in Korea and was released to inactive duty on July 16, 1951.
Van Winkle again returned to active duty and served in combat during the Vietnam War. He is the only Medal of Honor recipient from Alaska.
3) Lincoln Brewster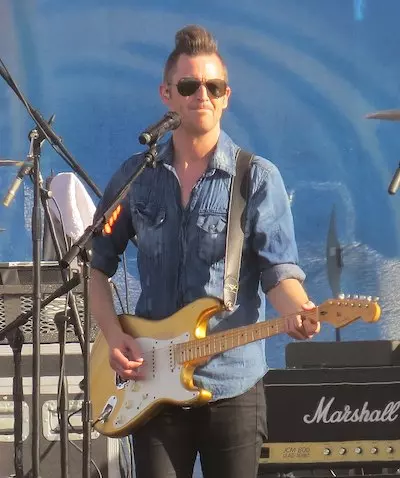 Lincoln Brewster (born July 30, 1971) is an American contemporary Christian musician and worship pastor.
As a guitarist, singer, and songwriter, Brewster became a sought-after session guitarist in the early 90s. Brewster is the senior worship pastor at Bayside Church in Granite Bay, California. He was born in Fairbanks, Alaska.
4) Douglas J. Eboch
Douglas J. Eboch (born December 10, 1967) is an American screenwriter, author and educator, best known for the 2002 comedy Sweet Home Alabama, starring Reese Witherspoon, Josh Lucas, Patrick Dempsey and Candice Bergen.His sister, Chris Eboch, is a children's author.
5) Jimmy Doolittle
Jimmy Doolittle (December 14, 1896 – September 27, 1993): A WWII hero and Medal of Honor recipient, Doolittle grew up in Nome.
The Doolittle Raiders, led by Jimmy Doolittle, bombed Japan by direct order of Franklin Delano Roosevelt in a daring mission as a response to the attack on Pearl Harbor. The men volunteering for this one way mission were to bail out over China, since the bombers couldn't carry enough fuel to return the long distance back to the aircraft carriers at sea.
6) Jewel Kilcher
Jewel Kilcher (May 23, 1974 – ): Kilcher, a singer-songwriter, guitarist, producer, actress, author, and poet, grew up in Homer. In her career she has sold over 30 million albums worldwide.
She was born in Utah, but the Kilcher family has deep roots in Alaska as her grandfather, Yule Kilcher, was a delegate to the Alaska Constitutional convention and a state senator.
Jewel comes from the Kilcher family that has gained fame in the T.V. reality series, Alaska: The Last Frontier.
7) Wyatt Earp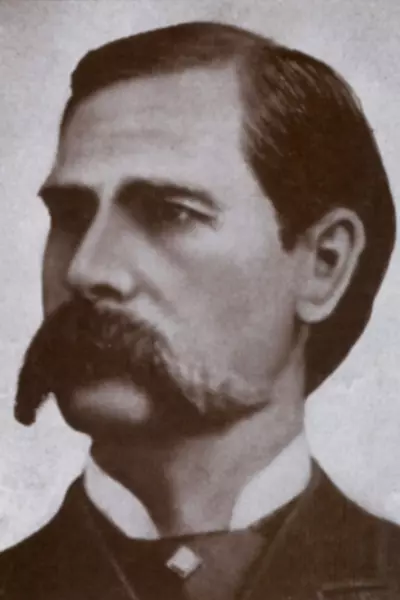 Wyatt Earp (March 19, 1848 – January 13, 1929): Lawman, gunman and one of the most famous frontiersmen of the west, Earp built Dexter's Saloon in Nome, served on Nome's first city council, and also served 12 days as town Marshall in Wrangell.
Earp was the last surviving participant in the famous gunfight at O.K. Corral.
8) Bob Ross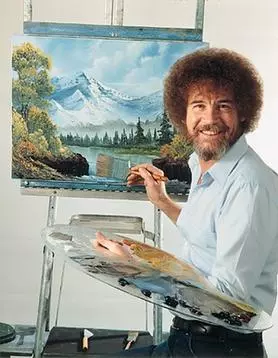 Sydney Laurence (1865–1940): Laurence came to Alaska in 1903 and lived in Tyonek and the surrounding area, and soon focused his life primarily around painting.
Within ten years he was considered one of the most prominent Alaska artists and through his art style, helped define Alaska as the Last Frontier.
10) Chris Kuper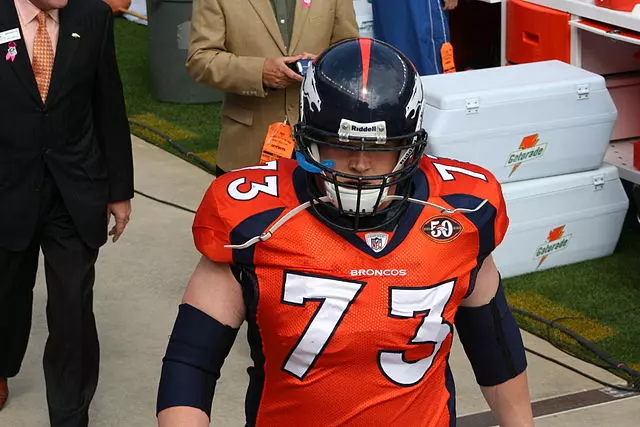 Chris Kuper was an offensive guard for the Denver Broncos. He played from 2006 to 2013. He is currently the assistant offensive line coach for Denver.
He was born in Anchorage Alaska on December 19, 1982. He went to Anchorage Dimond and later to the University of North Dakota.
Are you interested in explore more of Alaska? Check out this fun read about the best places to stop on a drive from Anchorage to Denali.
Christina Eck is a content writer who's lived in Alaska her whole life. Her main focus is ghostwriting for blog-style posts or product reviews. However, she does have Alaska experience due to living there her whole life. She's moved around Alaska since she was a child with some of the places she's lived being Selawik, Ketchikan, and Whale Pass. However, she now resides in the main city of Anchorage, Alaska.