What do you think of when Alaska crosses your mind? You may think of the abundance of snow, empty landscape, and plentiful wildlife. But if you're planning a trip to Alaska, there are few key months that you should travel. Doing so provides you with more festivities to attend and more outdoor activities.
While there are plenty of activities to do year-round, you can get the most out of your budget if you plan to visit Alaska during the summer. In the rest of the article, we will highlight our reasoning behind this.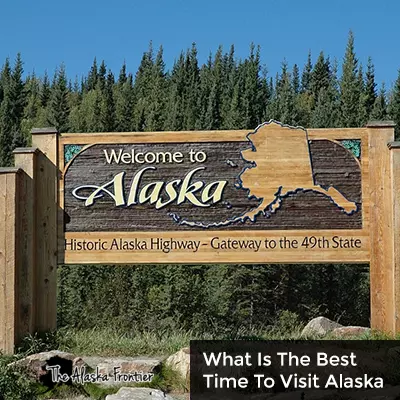 What Season Is The Best To Visit Alaska?
Contradictory to most people's beliefs, Alaska has all four-seasons. Out of all the seasons, summer is the best time to visit. Why is this? During summer, the weather is clear, the plant life is thriving, and the wildlife emerges. The Fall time in Alaska is incredibly beautiful but can be extremely short. If a hard freeze comes to Alaska, the trees' leaves rapidly turn golden yellow, and then a few windy days will have all of those golden leaves on the ground.
While the clear winner of which time to travel in Alaska is summer, it highly depends on what region or events you plan to attend while you're visiting. The majority of those touring Alaska came in the summer, but there are those who love winter, winter sports and coming just to see the Aurora (Northern Lights).
Additionally, you'll need to remember that depending on which region you visit in Alaska, the summer months will change. Alaska is a vast amount of land, so depending on the location, the yearly weather varies.
The average range of summer is between May and September.
Alaska's Daylight Issue
There are so many benefits when it comes to traveling to Alaska in the summer. One of the major advantages is that there is a lot more sunlight during these months.
Unlike other places, Alaska gets most of its sunshine during the summer months. In fact, by the end of June, you can expect up to 19 hours of daylight. However, when winter hits, those hours quickly drop to under 3 hours depending on how far north you go and how close you get to the Arctic Circle. Below is a graph that shows the rapid change of sunrise vs sunset in Anchorage. For example, the sun will rise around 10 am and set at 4 pm in Anchorage in winter. In the summer this changes to the sun rising just before 4 am and setting just after 10 pm. This does not mean that it's instantly dark. If you are in Anchorage in late June it will never get completely dark, light enough to play a baseball game at 1 am if you wanted to.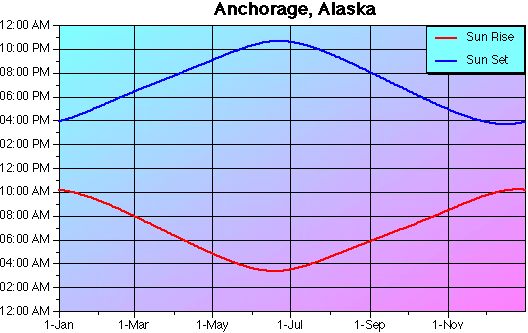 As you can see, the sunlight drastically changes year-round. If you're planning on traveling outdoors or even experiencing Alaska in full, then it's best to visit during the summer.
What's the Weather Like?
Winters in Alaska can range anywhere from -15 degrees Fahrenheit while the summers get into the 90s. During midsummer, the temperature often peaks at 80 but drops off around the 60s. Most days are either sunny or are partly cloudy or rainy. Weather is hard to predict in Alaska.
Although the rainfall is often the highest during the summer, you can expect a few days of rain here and there, but generally, the sun will be shining.
Is There Snow in Summer?
Depending on which area you visit, there could be a bit of snowfall. Generally, the south of Alaska only has a bit of snow on the mountain peaks during the summer. However, northern Alaska easily produces a few inches of snowfall year-round.
What Should I Wear?
Alaskan summers range in the mid 60's and tend to get a bit hotter during peak seasons. Keep in mind that in summer the earth is tilted towards the sun, so it is easier to get a sun burn even if it doesn't feel too hot. Likewise, if you are in Fairbanks and it's a hot 90 degrees, it may feel hotter because of the tilt of the earth.
Ideally, wearing light outdoor gear is recommended. However, if you are traveling from the lower 48, you may find that a sweater and some boots will help you keep warm. If you're lucky enough to visit Alaska when it hits over 80 degrees, we highly recommend bringing sunscreen, t-shirts, and hiking shoes.
What Outdoor Activities Are There?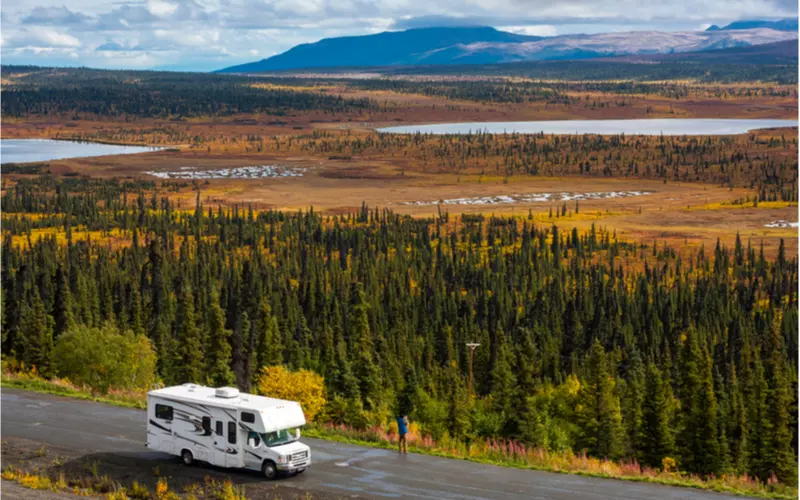 Those who come to Alaska in the summer get to experience incredible hikes, camping trips and anything to do with the great outdoors. So many people take tours, take the Alaska Railroad up to Denali, bus trip through the park and then back to Anchorage. For those who take their time, they can rent a car or RV and have more free time to explore. There are countless hiking trails, lakes to kayak, places to fish, wildlife to see. Don't forget the Alaska State Fair, shops to get your souvenirs and even sightseeing flights.
One of the biggest activities during the Alaskan summers is the booming fishing scene. During the peak months between May and September, you can join along fellow Alaskans to fish. This is the best season for the major five salmon species, and you'll find many groups to join.
What Wildlife Can I See?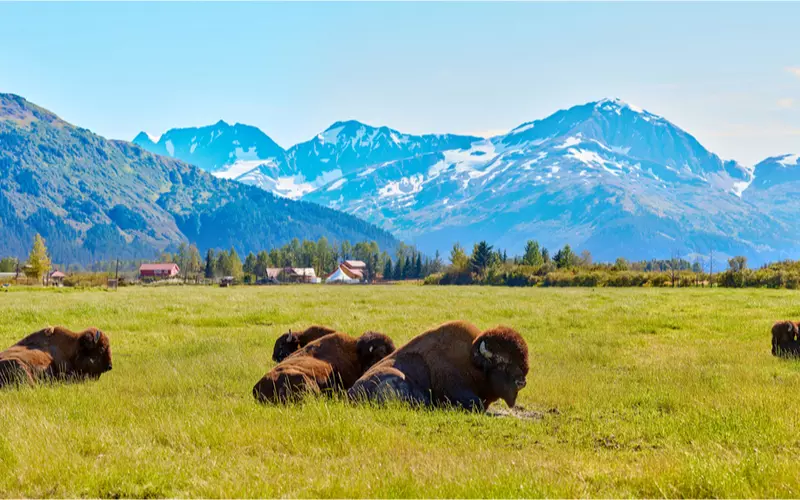 If your goal is to encounter a majority of the wildlife, then summer is going to be the best time of year. Alaskan sealife includes Orcas, Humpback whales, and sea lions, which you can see via cruises. Plus, the Alaska Sealife Center provides discounts and fun activities for families.
Bird watching is also another Alaskan summer activity. Some of the emerging wildlife are chickadees, bald eagles, seabirds, and songbirds. Among those species, other ones thriving in summer include moose, bears, wolves, and foxes. These are animals that you won't get to see during the off-seasons due to their hibernating habits.
Lastly, the Alaska Zoo opens its doors and allows you to view a wide range of different animals. Some of the wildlife includes penguins, polar bears, and wolves. These exhibits are often closed off during winter due to their change in habitat and the snowy weather.
A must-do is the Alaska Wildlife Conservation Center, it's a short drive south of Anchorage (on your way to Seward/Homer). Here you can see and support rescued animals – bears, eagles, bison, wolves, moose, lynx. Most of these animals were rescued and brought to the conservation center where they live. Here you can also learn how Bison were re-introduced into wild Alaska back in 2015 and how they are working on restoring this animal back into the wild.
What Other Travel Tips Should I Know?
Traveling to Alaska during the summer can get extremely expensive, especially if you're going during peak tourist season. In order to avoid the crowds and inflated pricing, it's best to book reservations for lodging, airfare, and events ahead of time. The best season to travel is between mid-June and by the end of August.
Most of Alaska doesn't have sales tax but can be a bit pricey when it comes to making purchases. Consider purchasing equipment, travel necessities, and clothing before coming to Alaska.
Booking your reservations in Anchorage can also save you money in the long run. Smaller towns such as Homer, Wasilla, and Girdwood may give you a better remote experience but can be expensive when it comes to lodging and food. The reason for this is because of the need to ship everything via either plane or ships.
What Month Will You Come To Alaska?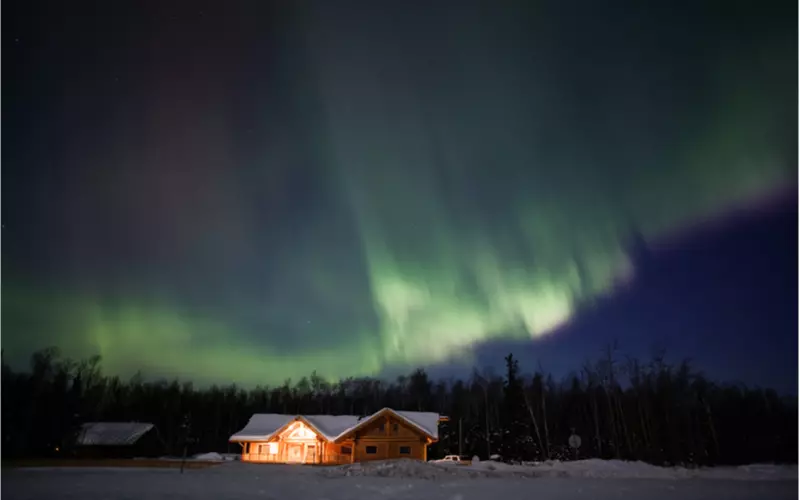 Overall, Alaska has many different experiences to offer you in the summer. If you're looking for the best time of year, we'd have to insist on visiting Alaska from May to September. Any other seasons have fewer events, outdoor activities, and wild-life.
One of the major attractions to anyone visiting Alaska is the Northern Lights. If you come in the summer you will most likely miss see them. Not because they aren't there, but because it is usually too light outside to see them. If you want a chance to see the Aurora, then come in September and go to Fairbanks. You will see be here at the tail end of summer, most likely will start to see the leaves change but also have a better chance of seeing the Aurora. For those dead set on seeing the Aurora then the best time to view them is between September and April.
Plus, you'll save more money in the long run if you book during the summer. Many travel agencies discount their trips and give you detailed listings of events to attend. Additionally, many events and activities will be lower during the summer-time as they want to attract as many people as possible and competition is at a peak.