If you are in the Mat-Su Valley and you are looking for a little adventure, then you are in luck!
The Mat-Su Valley is easily one of the best places to explore, and it doesn't have to be hard. We have rounded up some fun and easy hikes to do with the whole family.
Whether you are looking for a casual lake stroll, or want to hike high up in Hatcher's Pass, we have found a hike perfect for you. And since the Valley is home to gorgeous terrain of all kinds, regardless of what you want to see, or where you would like to spend the day, there is an easy trail to explore that's the perfect way to spend a morning or afternoon.
1.) Bodenburg Butte via the West Butte Trail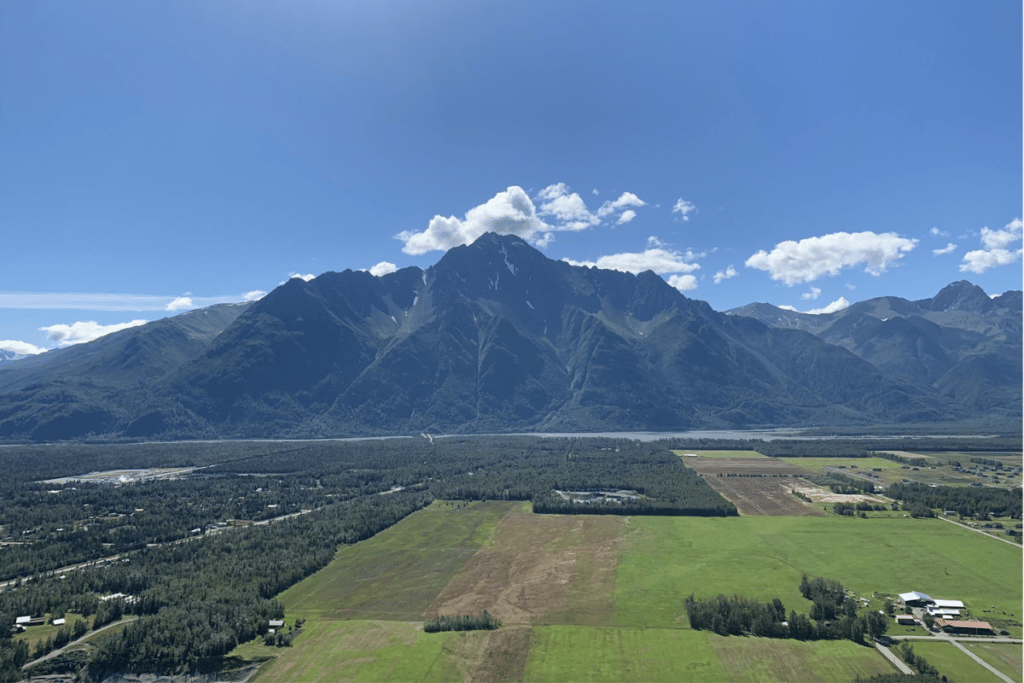 The Bodenburg Butte offers stunning panoramic views of the entire Valley. Situated in what feels like the middle of everything, you can enjoy hiking high above the Glenn Highway and the farms dotted below.
We love the view of Pioneer Peak when you get to the top. There's two routes to the summit of Bodenburg Butte. We like the West Butte Trail for the stairs and the views, but either way is worth a visit. The 2.5 mile out and back hike covers only 721 feet of elevation gain, perfect for kids!
The view alone on this hike is worth it and it's an easy destination to get to for those who are visiting from out of state. For those in Anchorage, it's about a 50 minute drive north up to Palmer to get to the trail head.
2.) Gold Cord Lake in Hatcher Pass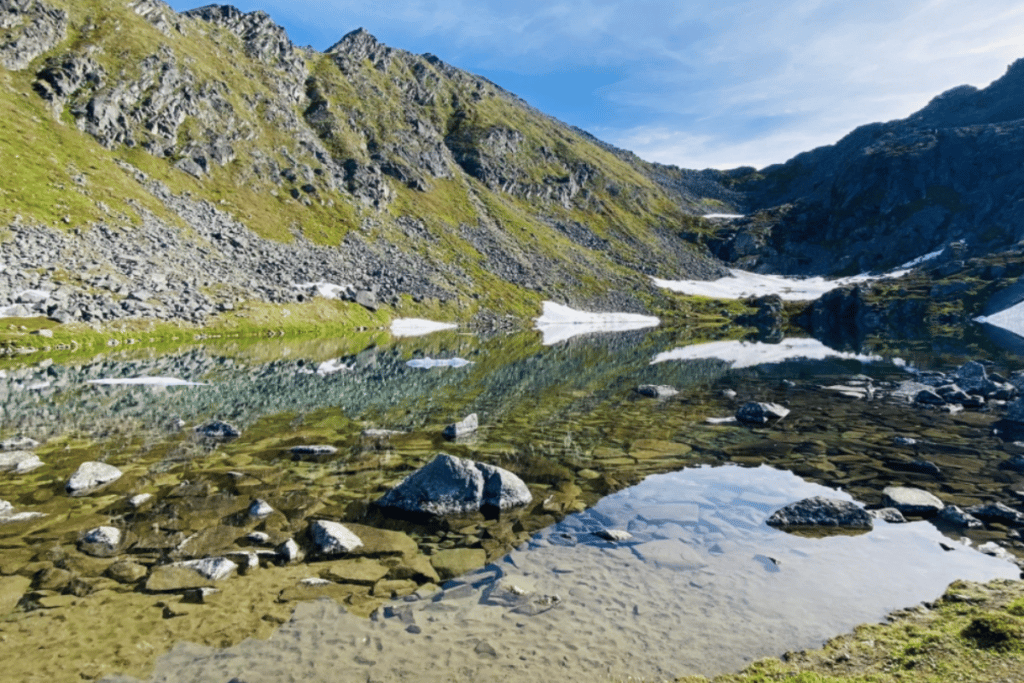 Located in Hatcher Pass, the Gold Cord Lake Trail is an easy hike that starts at Independence Mine State Historical Park. Because your trail starts at such a high elevation already, you get fantastic views along your hike without the effort.
This short hike is only 1.5 miles out and back, and only climbs 421 feet of elevation along the way. You do have to navigate a straightforward boulder field, but the lake greets you at the top.
It's well worth the effort you will put in to enjoy the view!
This is also a great hike for those staying in Anchorage. The drive to the trailhead is only about 1 hour 15 minutes north.
3.) Reflections Lake Trail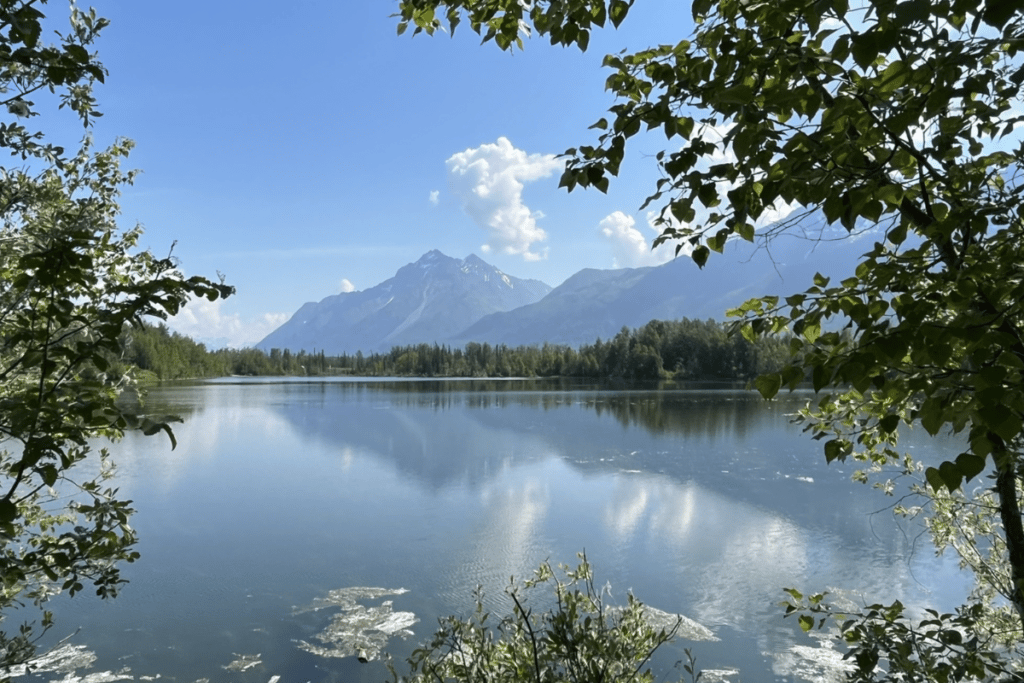 Reflections Lake Trail in Palmer is a great place to explore. Located just off the Glenn Highway, this easy loop trail takes you around the stunning lake that offers reflections of the mountains in the distance, especially Pioneer Peak.
There's almost no elevation gain to this hike, just a mere 52 feet as you circle the lake, and the 1.1 mile length makes it easy for just about anyone to complete.
This trail is great to do all year long, and you may even see some ice fishing if you head out in the winter time.
4.) Long Lake Loop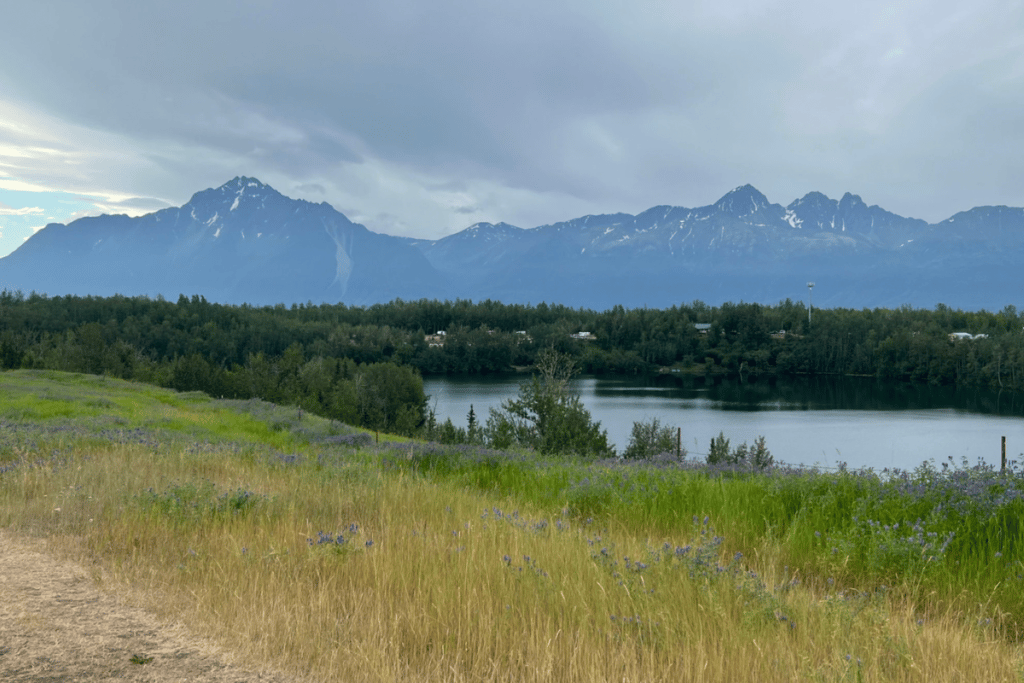 Another great, easy lake trail, this 4.2 mile loop takes an average of an hour and forty five minutes to complete. This trail is easily accessed off the Glenn Highway, and there's plenty of parking in the parking lot.
The trail climbs just over 528 feet, and it's so well maintained you can bring a stroller or wheelchair. There are some short, slightly steeper sections, so if you're using a mobility device, you might need some extra assistance in a couple of areas.
5.) Crevasse Moraine Trail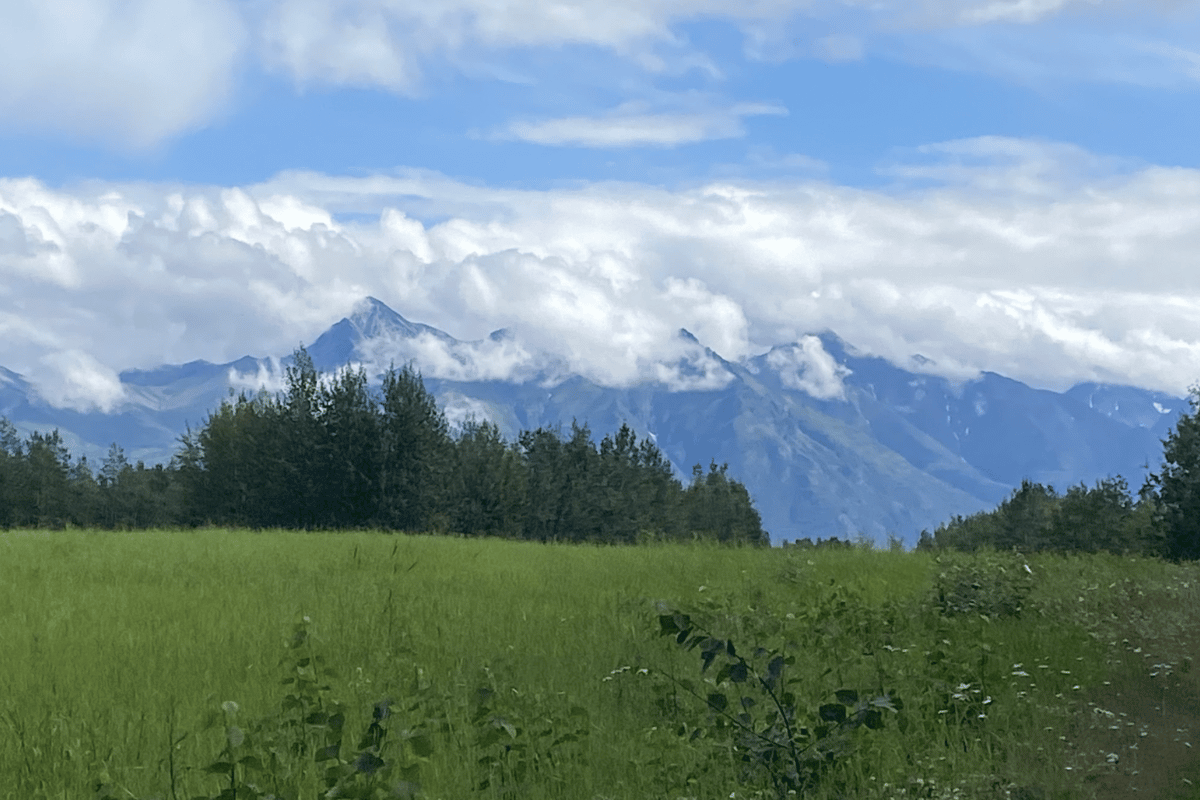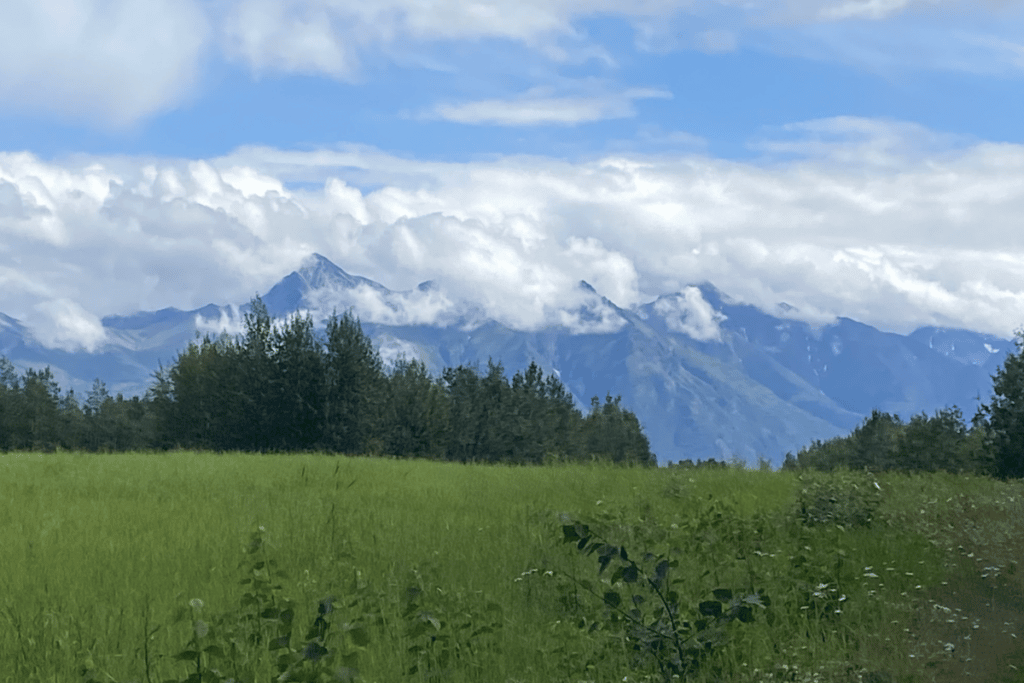 Another great hike in Palmer, this easy trail has some moderate elevation gain along the way, to a tune of 1,158 ft. The trail is on the longer side and comes in at 9.3 miles.
It's a popular area to explore, and you'll see everyone from horseback riders to mountain bikers and trail runners. The trail is well maintained, packed down, and easy to follow. It's a great place to spend the day!
6.) Mill Loop Trail and Hard Rock Trail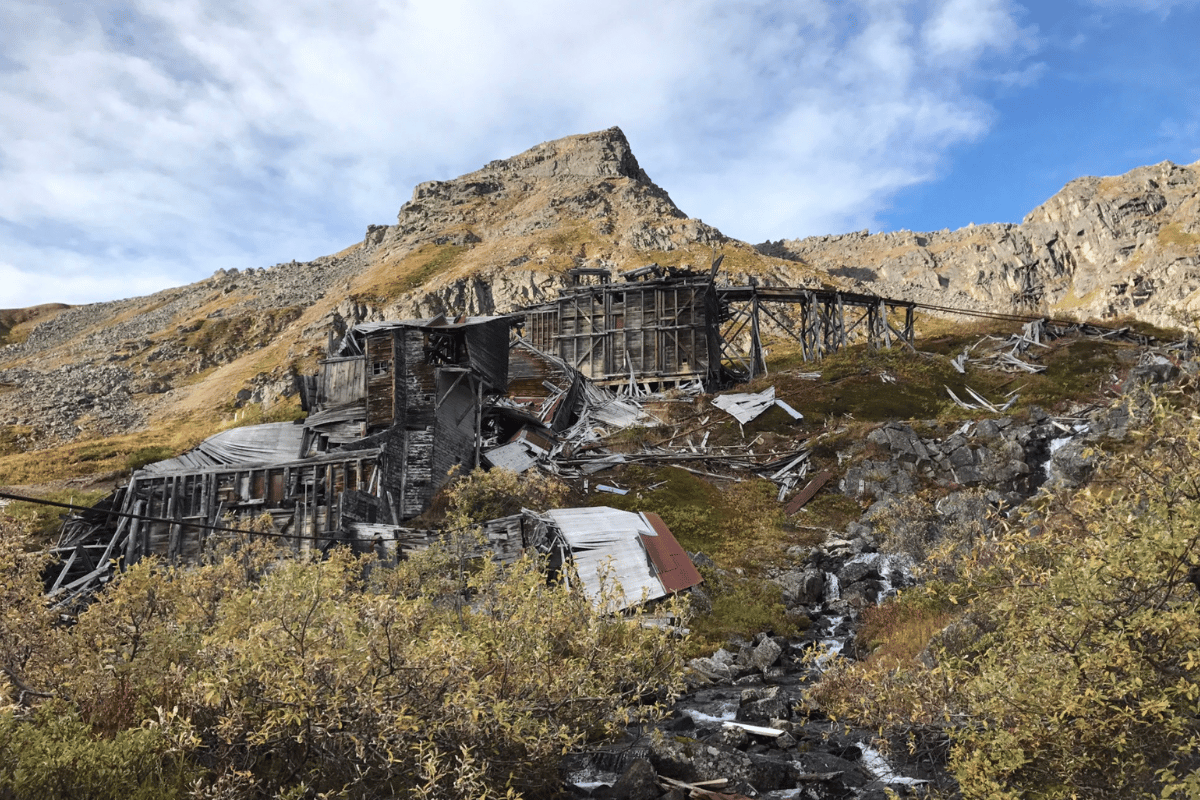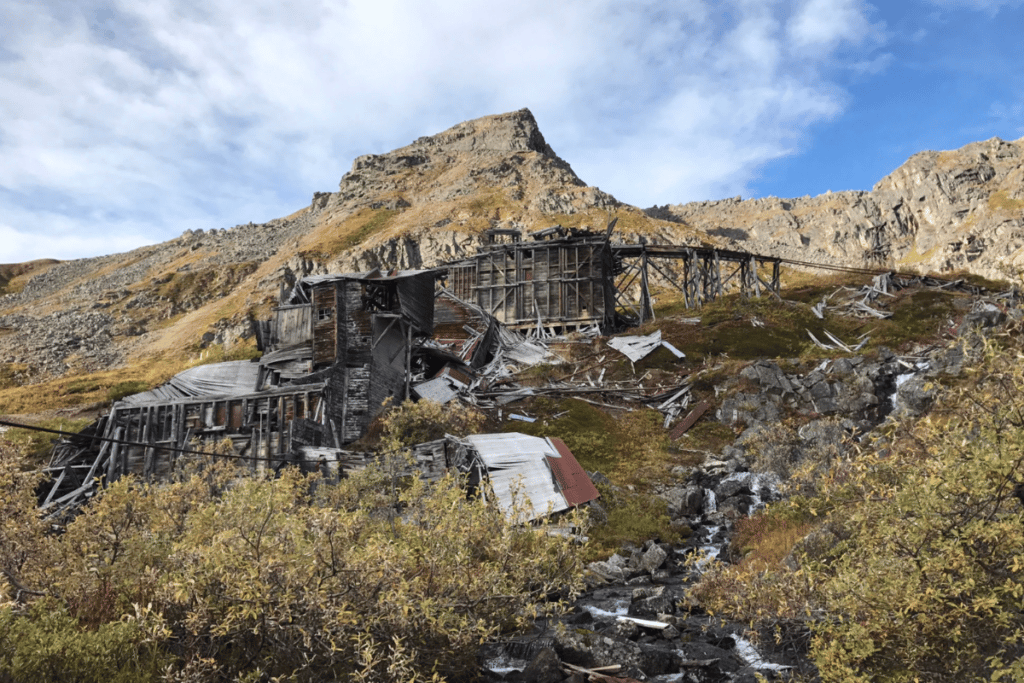 This easy loop trail in the Independence State Historical Park is a beautiful way to explore a little slice of Alaskan history. This easy trail takes you through the tundra in Hatchers Pass and showcases all of the wildlife found in the Talkeetna Mountain Range.
The paths are well manicured, and it's a great walk for beginner hikers of all ages. Your little tots to your seniors will love seeing the scenery and the history.
7.) Old Glenn Highway Bike Path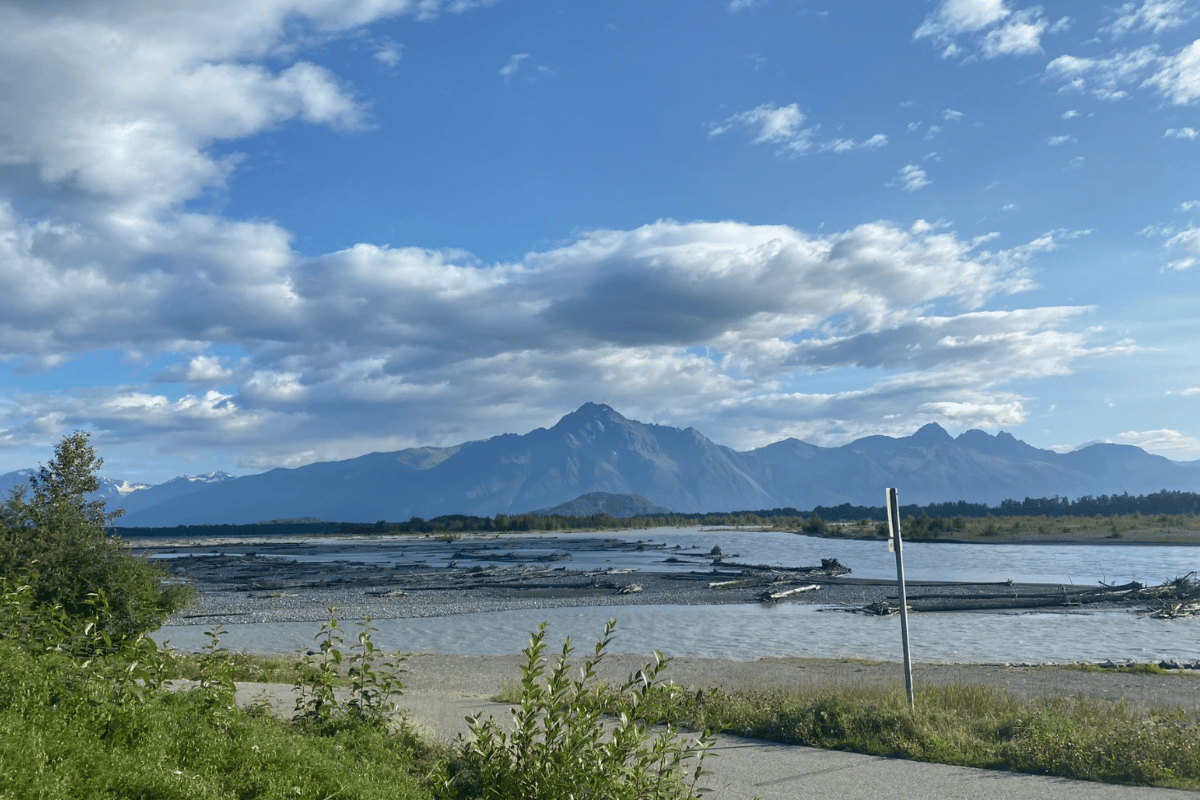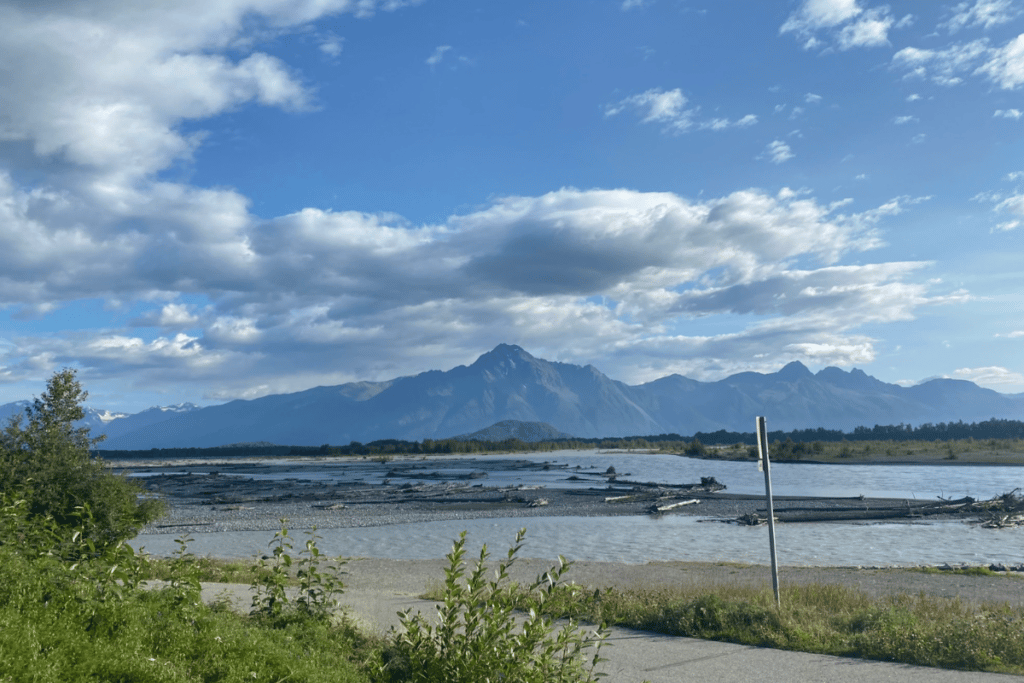 This fun Palmer trail is a great one to do for stunning views of the Matanuska River. The entire trail is flat and follows along the Old Glenn Highway and the river. The bike path is paved, so feel free to bring your stroller or other assisted mobility devices.
It's a long one at 10.9 miles, but you can turn around any time. There are a couple of steep sections that help add to the 1,118 feet of elevation gain, but the skill level is very easy, which makes it a great one for the whole family.
8.) Eklutna Tailrace Trail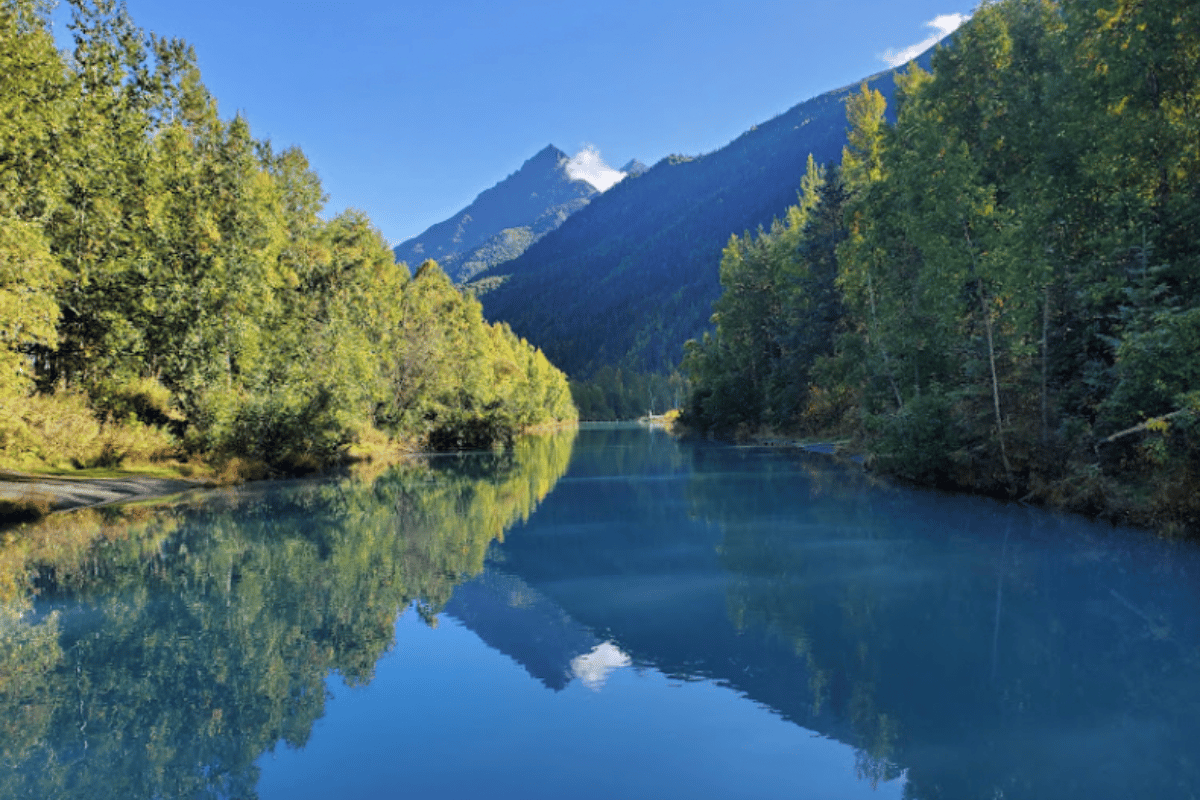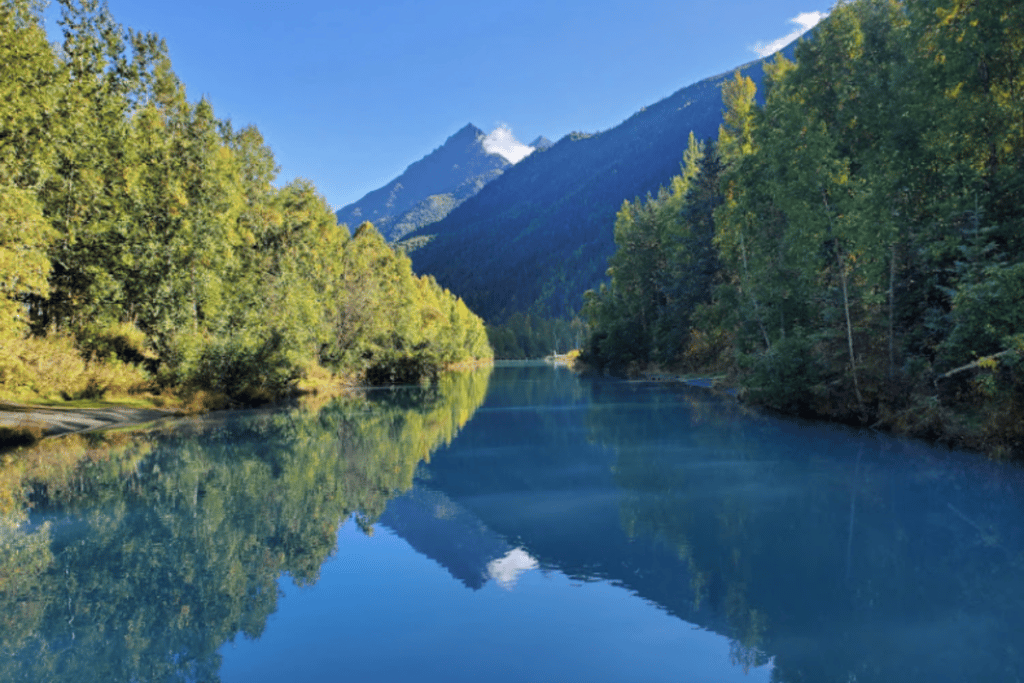 We love the Elkutna Tailrace Trail and we think you will, too. Following along the glacial fed water as it connects to the Knik River. Spot salmon and all of the fisherman as you cruise along this .9 mile out and back trail.
The trail is nice and flat, and connects to a great parking lot with bathrooms. This is a great place to stretch your legs or fish for salmon— or both! Pack a picnic and make a day of it.
9.) Matanuska and Kepler Lakes Trail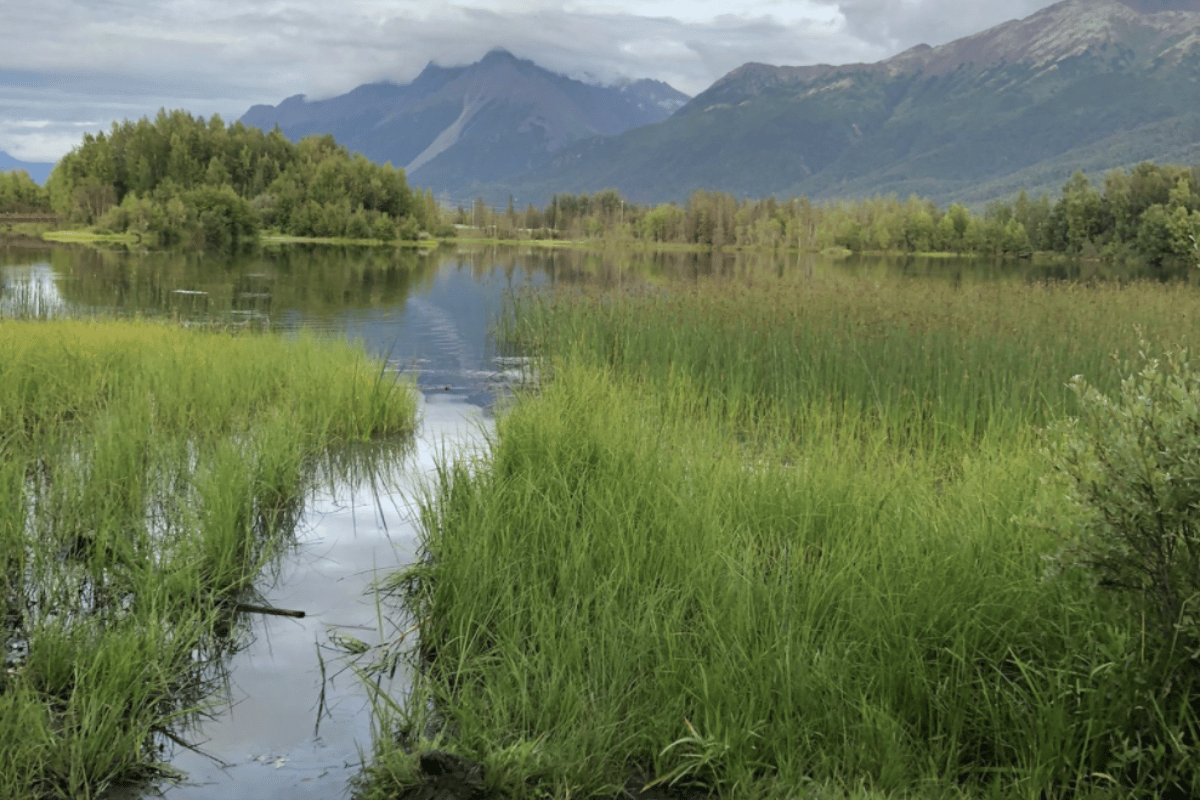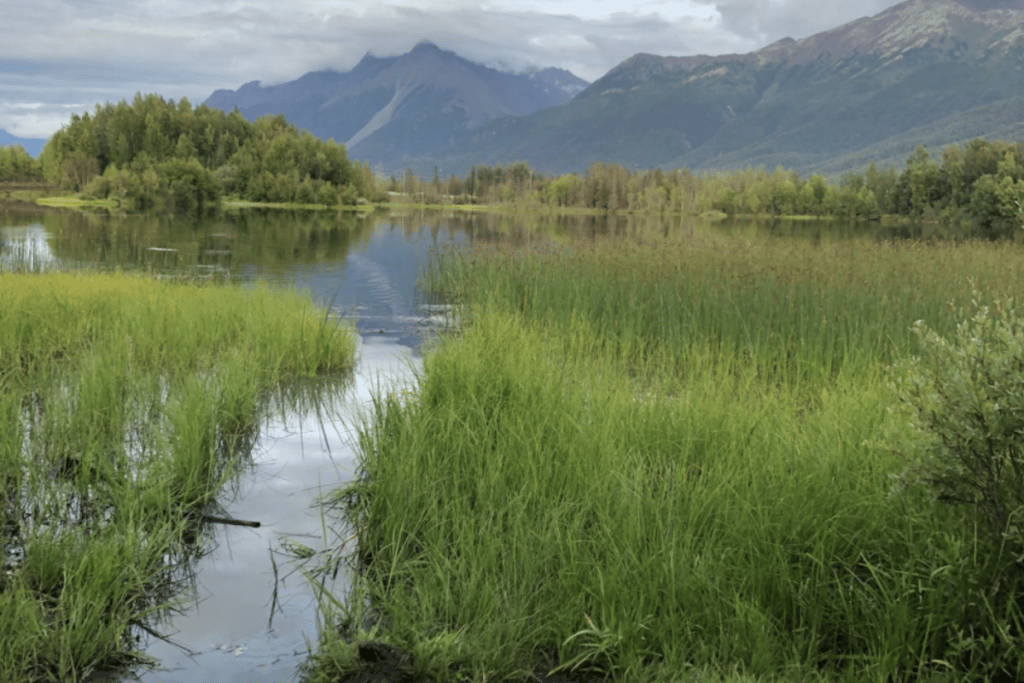 Part of the Matanuska Lakes State Recreation Area, this out and back trail in Palmer is a fun one for the family. We love how quiet it tends to be. With gentle slopes and an elevation gain no more than 88 feet, even children as young as one can enjoy the pace of this trail.
The views of the lakes aren't half bad, either, and you can spend the weekend here camping to enjoy it longer!
10.) Colony High School XC Trail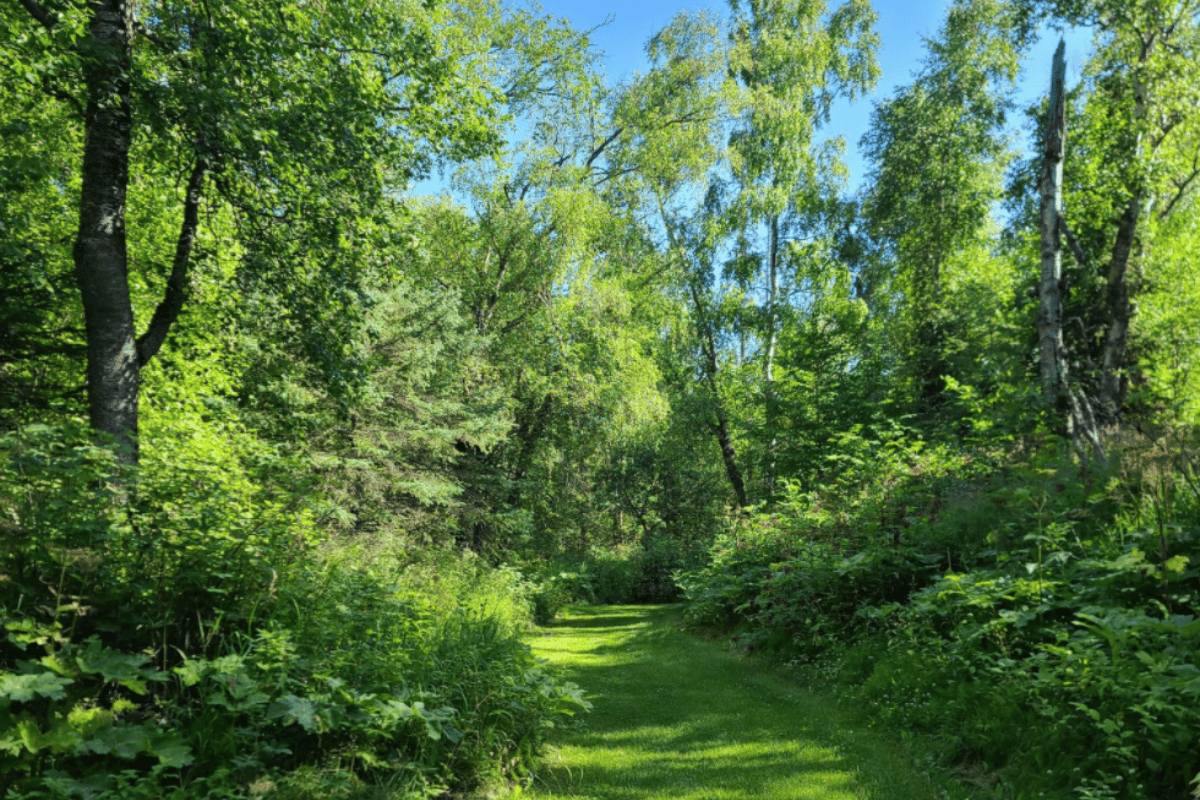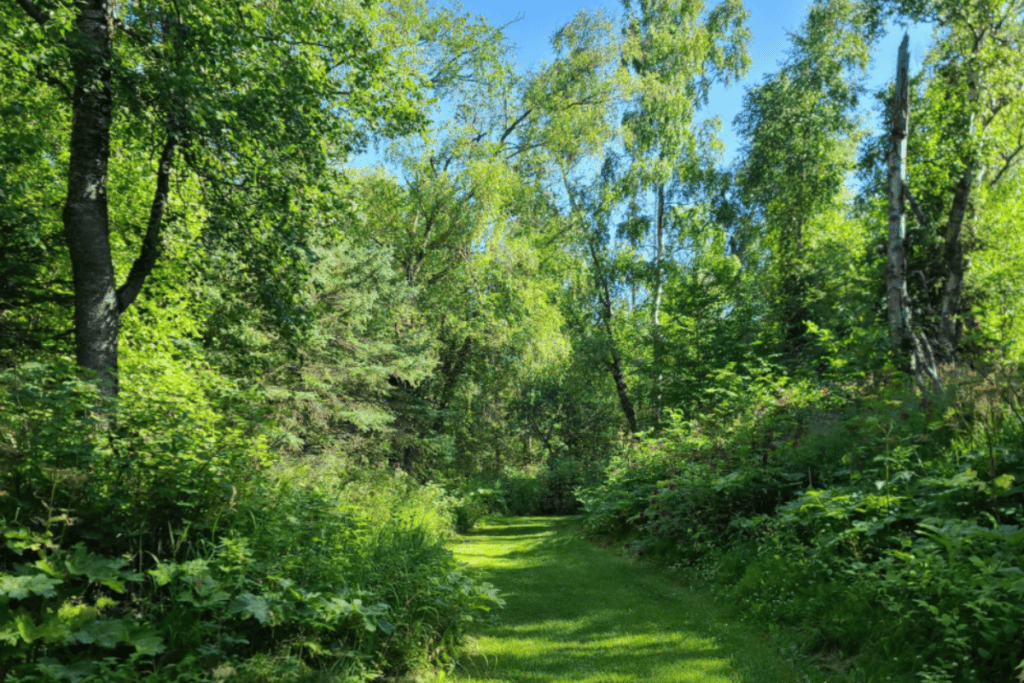 An easy, often overlooked trail, the Colony High School Cross Country Trail is a great hike for all levels. A 1.1 mile loop in Palmer, there's plenty of wildlife along the way, so be sure to keep your eyes peeled.
You'll be traveling through the forest and the trail is well maintained for both runners and walkers. We love the accessibility and ease for even the youngest hikers in our group, and the beautiful scenes you'll see along the way, especially in the summer time.
11.) Government Peak Susitna Loop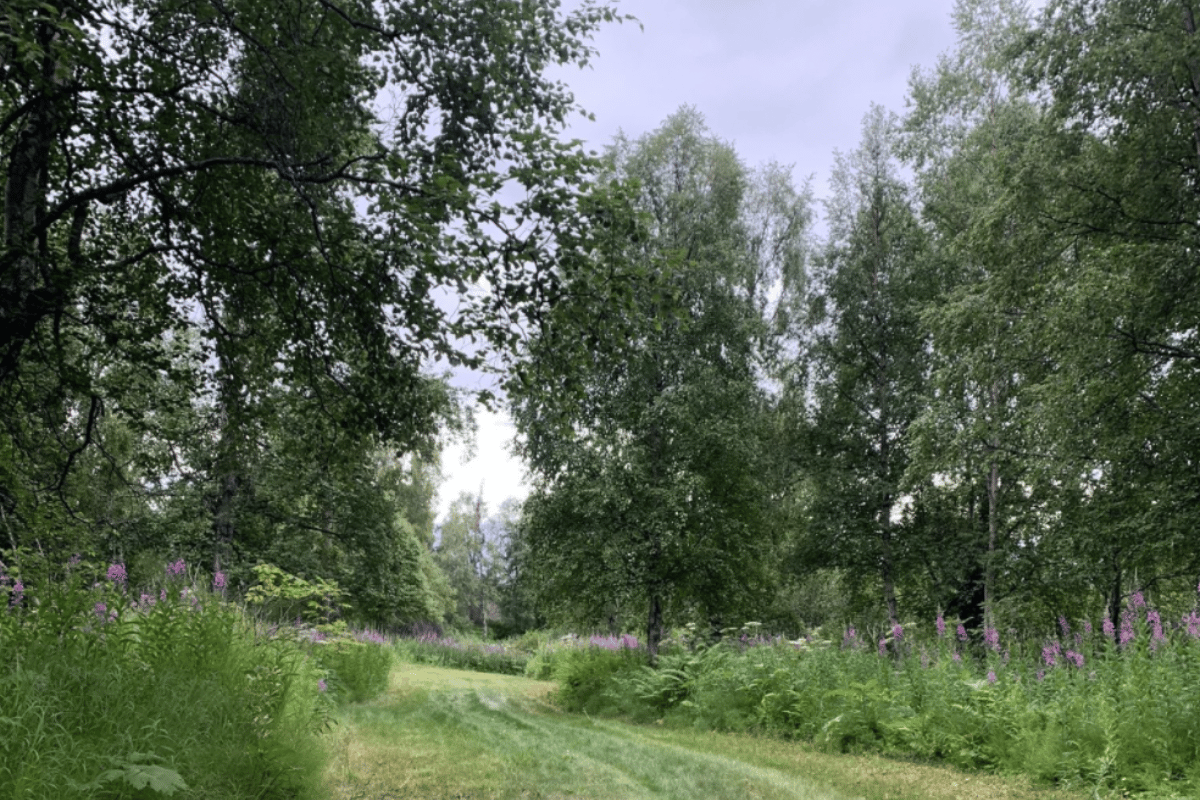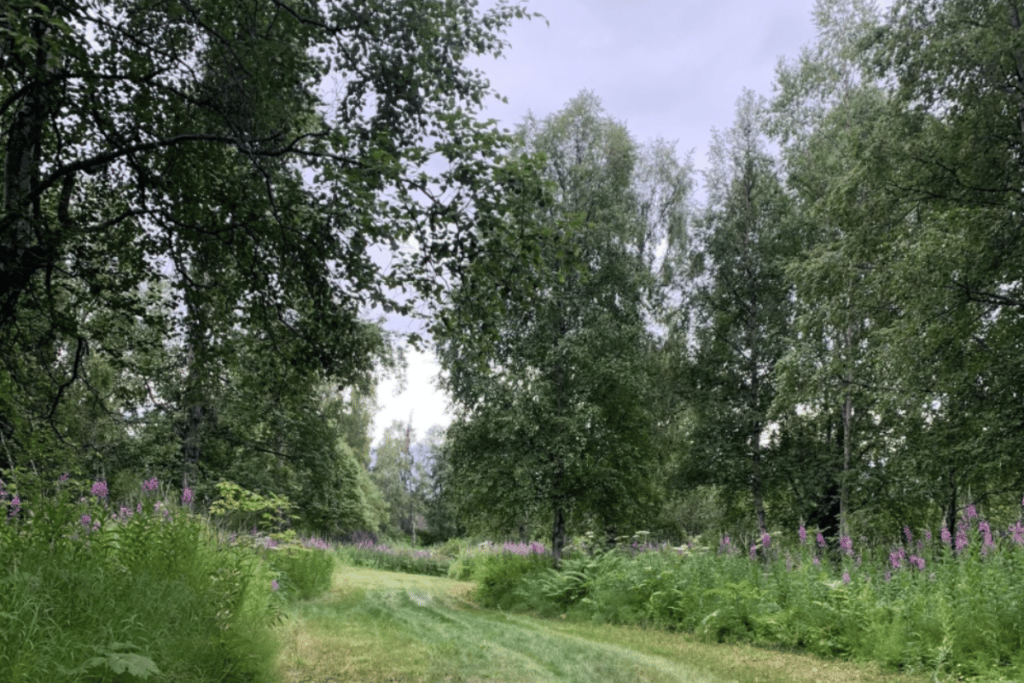 Finishing off our list is the Government Peak Susitna Loop in Palmer. An easy hike through the forest, this hike offers wide, well maintained trails and plenty of room to roam about. The trail is only 2.4 miles long, so if you're out for awhile, you may have hooked up with one of the other hikes in the Government Peak Recreation Area.
It should only take about an hour, and it's generally pretty quiet. Come here when you want to escape the busier, more popular summer trails and enjoy a little peace and quiet.
If you're looking for a great place to bring the whole family to hike, the Mat-Su Valley offers plenty of charm. Well known for its more challenging hikes, now you know where to head for all of the easy trails in the area.
Beginner hikers will love these easy trails, all perfect to do all year long, no matter the weather. Whether hiking, snowshoeing, horseback riding, or just enjoy a nice bike ride through the area, there's no wrong way to enjoy one of these easy trails.