Are you looking for an unforgettable adventure in Alaska in June? The Last Frontier is a place of stunning natural beauty, rugged wilderness, and fascinating cultural experiences, and June is the perfect time to explore all that this incredible state has to offer.
The northernmost state in the US is an awe-inspiring destination that is packed full of incredible sights and experiences, from majestic glaciers and towering mountains to vibrant wildlife and unique cultural events.
Whether you want to go hiking or wildlife viewing, or hop on a cruise, there is something for everyone in Alaska during the month of June.
From June through August, Alaska is a prime tourist spot, with warmer temperatures and long days. The average daylight in Alaska in June is 18-22 hours. By June 22nd, Anchorage will average 22 hours of daylight! And it doesn't actually get dark!
The Average Weather In Alaska In June
June is a pleasant month to visit Alaska, with milder temperatures and longer days than in the winter months. However, the weather can still be quite varied and unpredictable even in the summer months, so it is important to be prepared for all conditions!
In the coastal regions of Alaska, such as Juneau or Anchorage, the average temperature in June is around 50-60°F. While it can be rainy and overcast at times, there are also plenty of clear, sunny days. In fact, June is one of the driest months of the year in many parts of Alaska!
In more inland areas of Alaska, such as Denali National Park, the temperatures can be cooler with highs in the 60's °F and lows in the 40's °F.
The great northern city of Fairbanks reaches a lovely average temperature of the 70's °F!
What To Expect In June
Summer Solstice: Hello, Alaskan's favorite holiday! Summer solstice is the peak of our long, beautiful hours of daylight during the summer months. Expect at least 20 hours of daylight in Alaska, with areas like Utqiagvik seeing 24 hours of daylight for almost two months.
Warmer days: With the longer daylight hours come warmer days. Enjoy drier temperatures and see the flowers in bloom all across the state.
Wildlife is out and about: Alaskan wildlife are enjoying their days all across the state, and with the longer daylight hours, it is a lot easier to spot them during your travels.
An Itinerary Of Things To Do In Alaska In June
Visit Denali National Park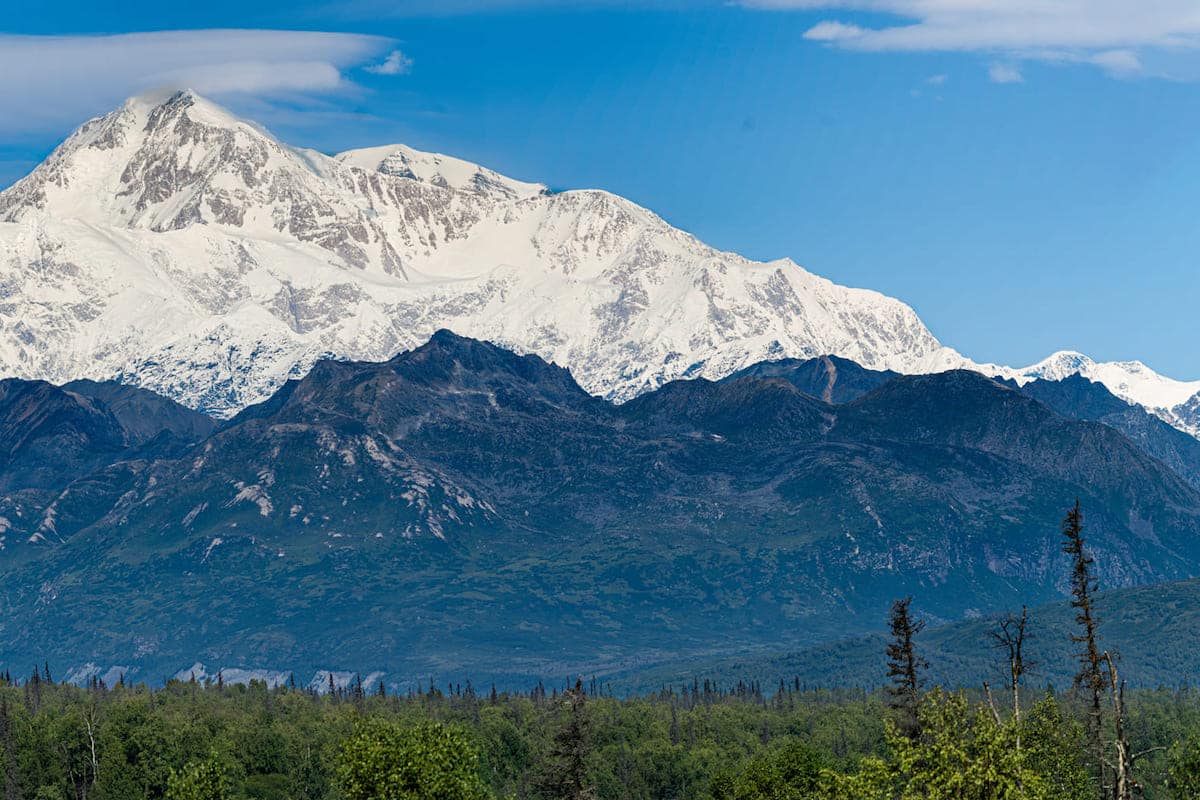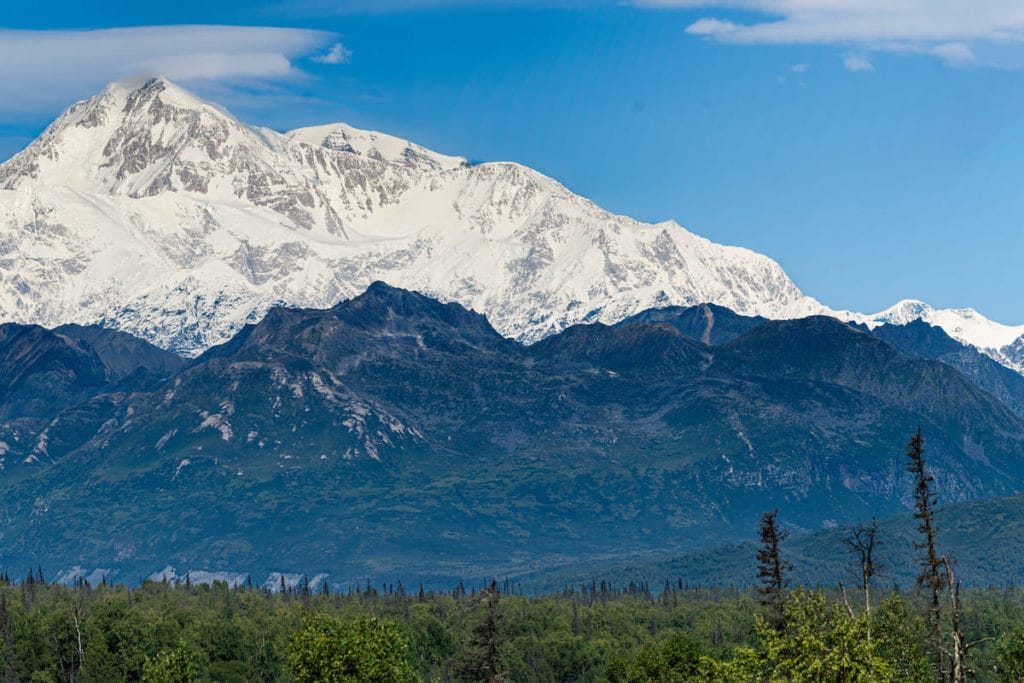 Imagine standing in awe of some of the most breathtaking natural wonders on Earth, surrounded by snow-capped peaks, pristine lakes, and verdant forests, all while watching majestic wildlife roam free in their natural habitats.
The crowds are still minimal, so you can enjoy the beauty of the park without feeling overcrowded. This means that you can enjoy a more peaceful and relaxed experience while you explore the park's rugged terrain.
The weather is generally mild and pleasant, making it the perfect time to get outside and explore. The snow has usually melted, revealing a bright landscape, and the days are long, giving you plenty of time to take in the sights and sounds of the park.
June is also the time when the wildlife in Denali National Park is most active.
You are likely to spot animals such as moose, caribou, and Dall sheep wandering around, and if you're lucky, you might even spot a grizzly bear or wolf!
It is the perfect time to hike and explore the park's numerous trails. You can choose from short, leisurely strolls to multi-day treks, each offering a unique and unforgettable experience.
Denali National Park
Address: Parks Hwy, Denali National Park and Preserve, AK
Phone: (907) 683-9532
Website: nps.gov
A Scenic Glacier Cruise Is A Popular Option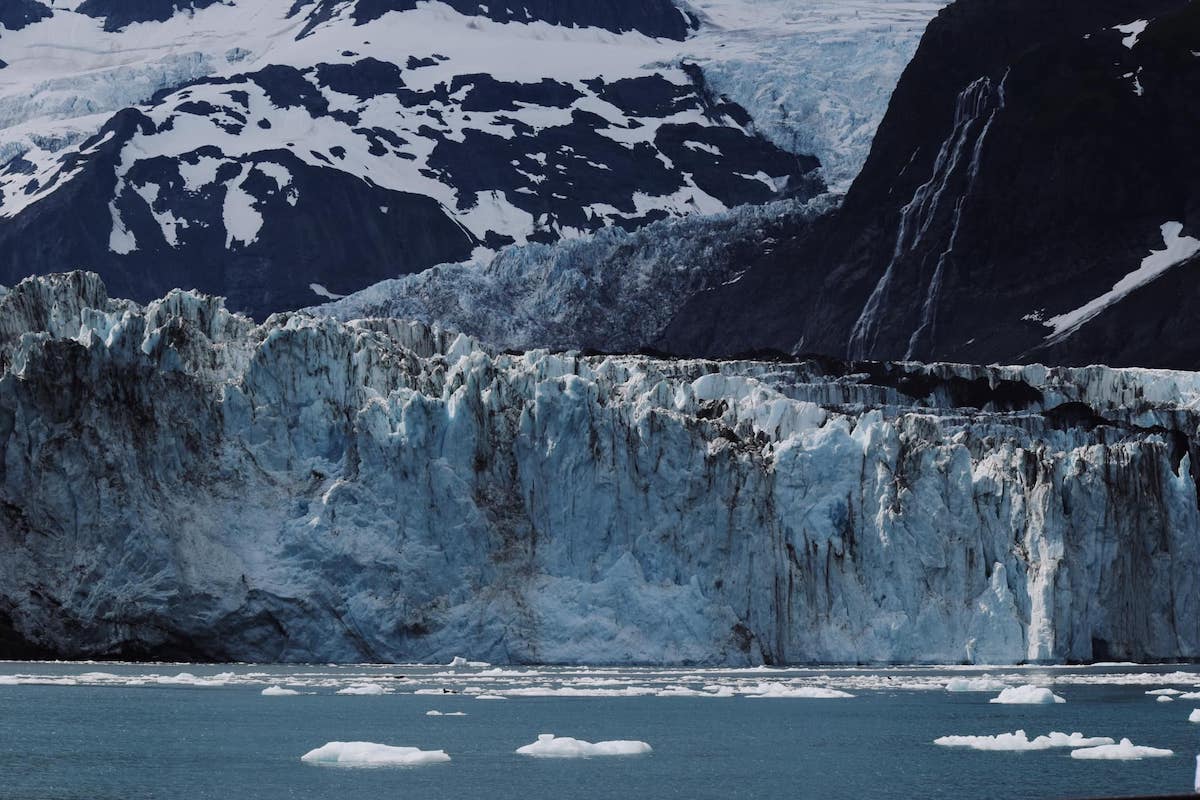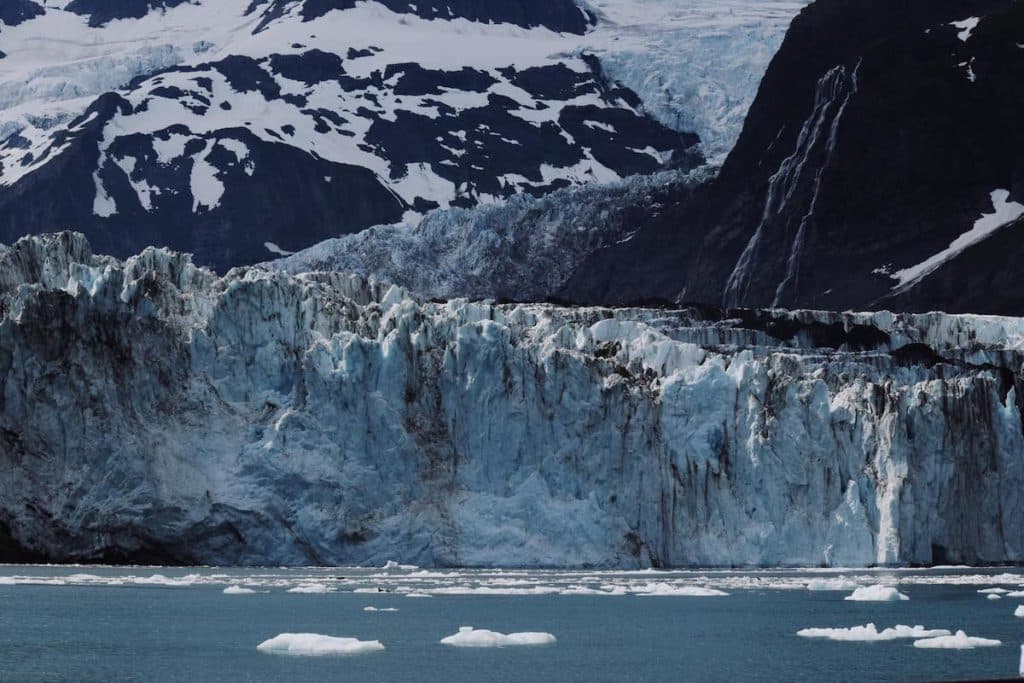 Going on a glacier cruise in Alaska is an unforgettable experience, and June is one of the best times to do it. As the summer temperatures begin to warm up, the glaciers start to melt and calve, creating stunning displays of ice and water.
During a glacier cruise, you will navigate through icy waters and witness the breathtaking beauty of towering ice formations, shimmering blue glaciers, and the incredible wildlife that calls this region home.
You may spot whales, seals, sea lions, and bald eagles in their natural habitats. Many glacier cruise operators offer a variety of tours and activities, such as kayaking, hiking, and even dog sledding on the glaciers themselves.
Whittier is a popular starting point for glacier cruises in Alaska, and for good reason. Located on the Prince William Sound, this charming town is surrounded by stunning natural beauty and offers easy access to some of the state's most impressive glaciers.
A glacier cruise in Whittier will take you through narrow fjords and past towering cliffs, providing plenty of opportunities to witness the majestic glaciers up close.
You can even get off the boat and hike on the glaciers themselves, or take a kayak tour through the icy waters to get a unique perspective.
Go Fishing For Halibut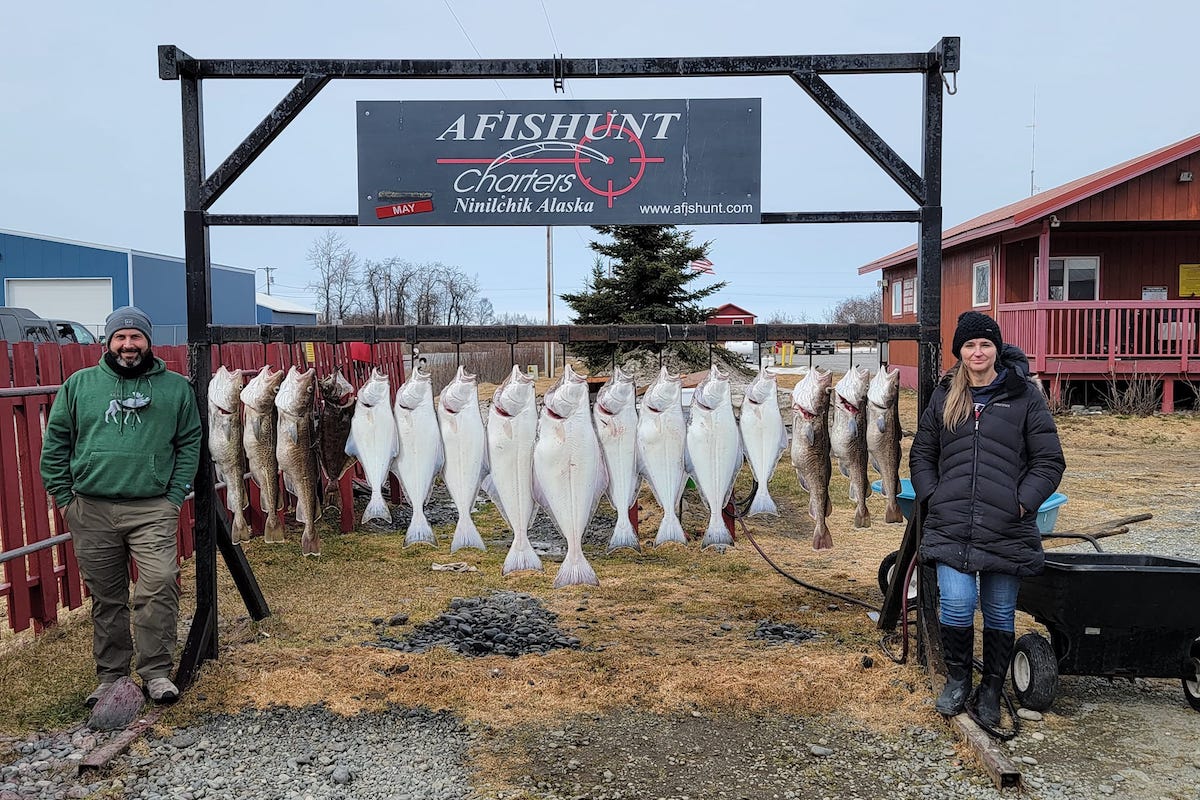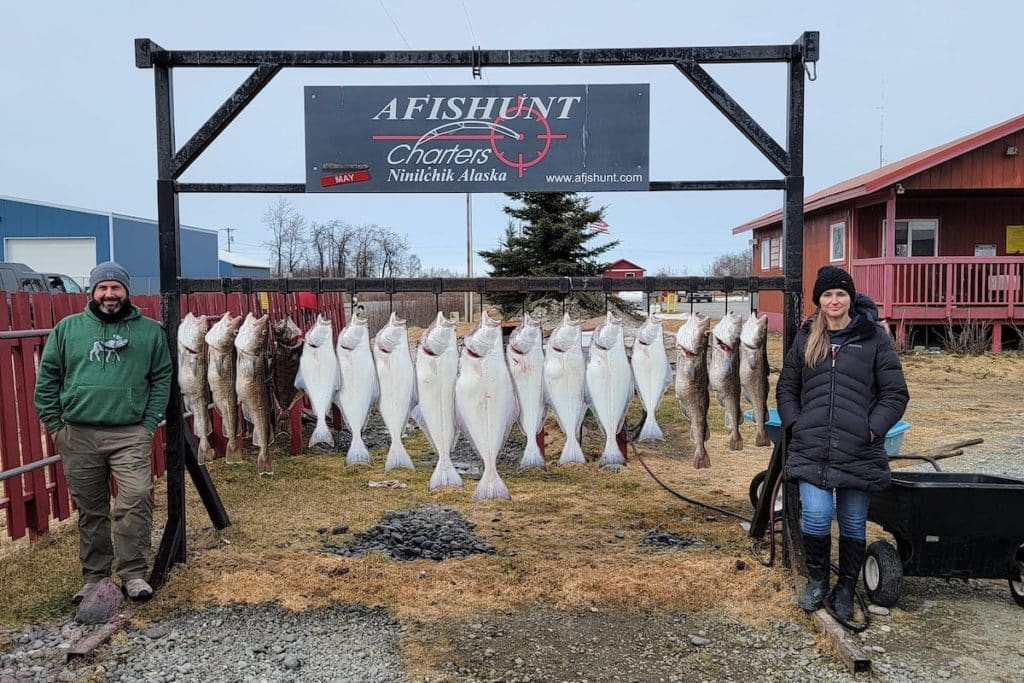 June is an incredible time to go fishing in Alaska. The long days and mild weather make it the perfect time to explore the state's many rivers and lakes, which are teeming with salmon, trout, and other fish.
You can choose to go fly fishing in remote wilderness areas, or head out on a guided fishing trip with a local expert who can help you find the best spots and techniques for catching fish.
Brad Limer is here showing off his catch from taking a charter out of Ninilchik.
There is nothing quite like the feeling of reeling in a big catch in the stunning natural beauty of Alaska.
There are a variety of fish you can catch in Alaska in June, depending on the location and type of fishing you are doing.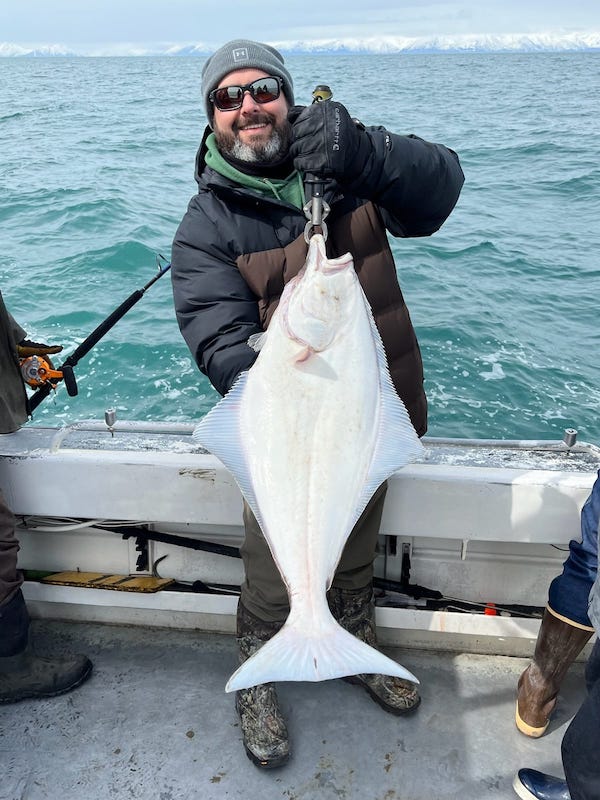 Some of the most common fish to catch in June include salmon (such as king, silver, and sockeye), trout (such as rainbow and Dolly Varden), and Arctic grayling.
These fish are prized for their taste and fighting ability, and they can be found in rivers, lakes, and streams throughout the state.
The best time for halibut fishing in Alaska is from mid-May to mid-September.
The specific species and fishing regulations can vary depending on the area, so it is important to research and plan accordingly before you go fishing in Alaska.
Attend The Midnight Sun Festival (June 24)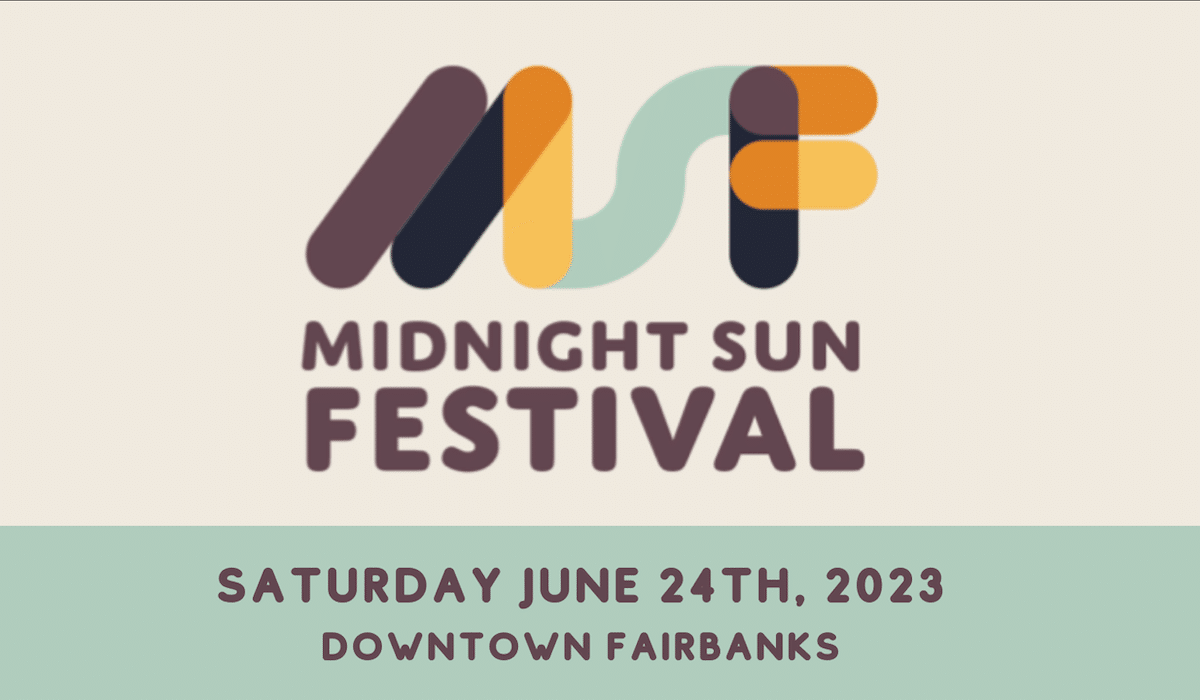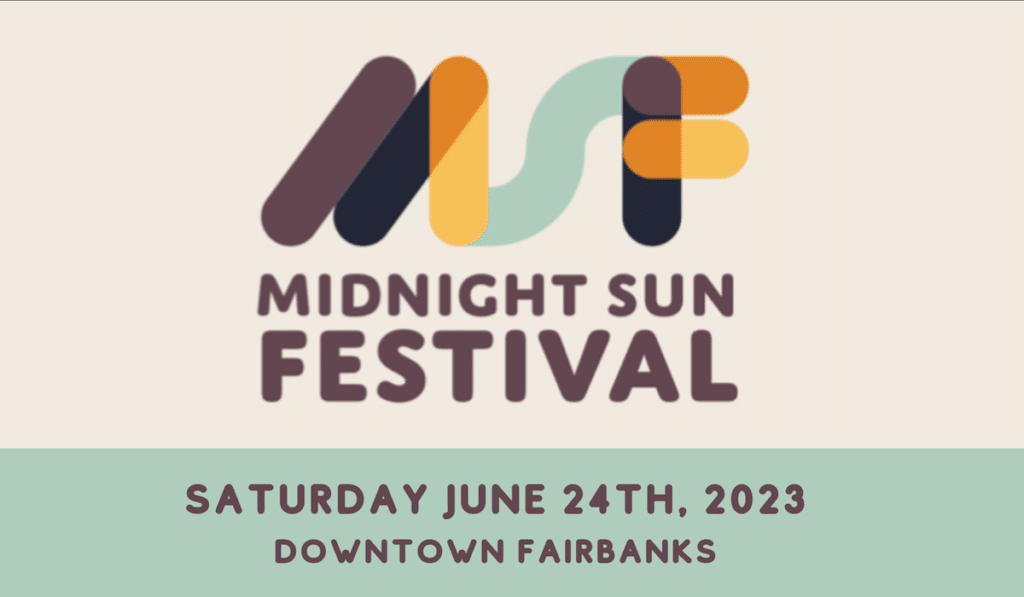 The Midnight Sun Festival is a unique and exciting event that takes place in Fairbanks, Alaska towards the end of June. As the name suggests, the festival celebrates the long summer days when the sun never sets.
This free event takes place in downtown Fairbanks and features live music, food vendors, art exhibits, and more.
The streets are filled with people enjoying the festive atmosphere and taking in the sights and sounds of Alaska in the summer. It is a great opportunity to experience the vibrant culture of the state and connect with locals and visitors alike.
This year they expect to have a crowd of 30,000 people who will attend the one day festival.
Midnight Sun Festival
June Is A Perfect Time To Go On A Hike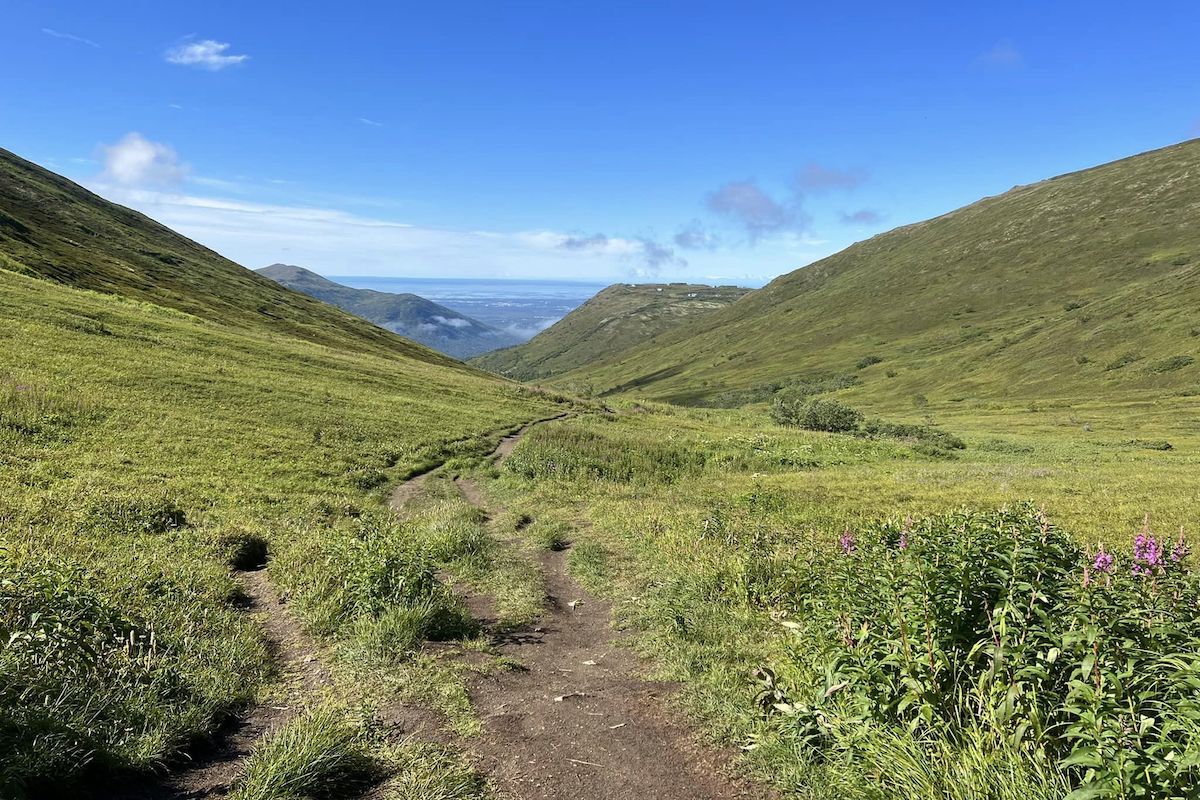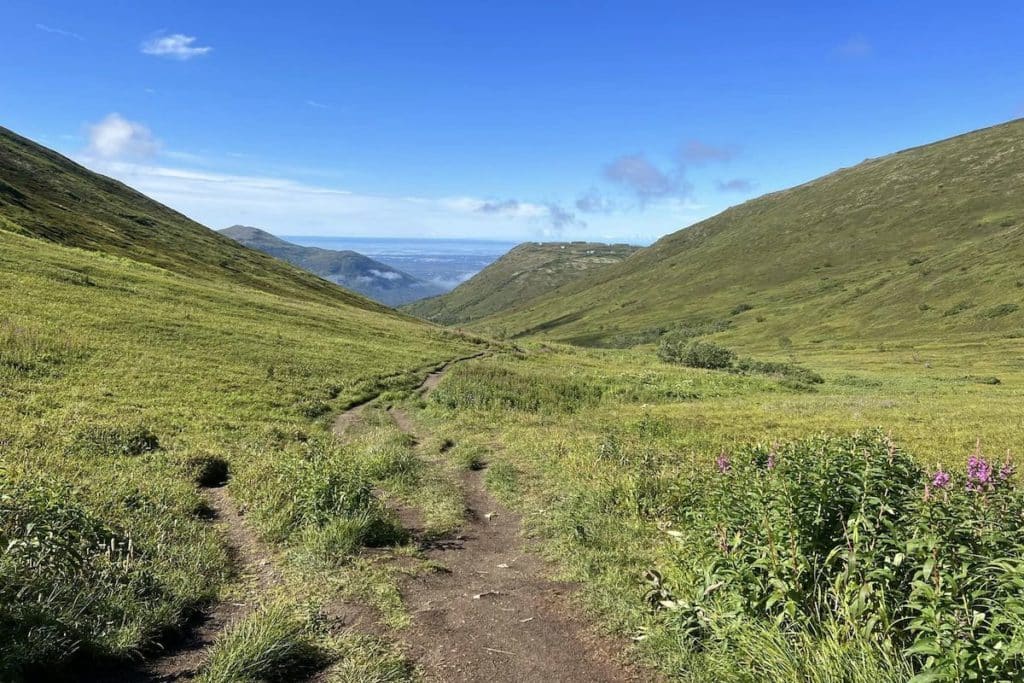 Hiking in Alaska during the month of June is a dream come true for any outdoor enthusiast.
With over 6 million acres of national parks and countless miles of trails, Alaska offers some of the most breathtaking hiking experiences in the world.
From gentle walks to strenuous mountain hikes, there are trails to suit all skill levels and interests. No matter where you go in Alaska, whether it be the Southeast, Interior or you want to hang out around a city like Anchorage, there are hiking trails everywhere nearby!
Lace up your boots and hit the trails, where you can witness towering peaks, crystal-clear lakes, and cascading waterfalls. Be sure to keep an eye out for Alaska's unique wildlife, including moose, bears, and eagles.
Some of our favorite hikes in Alaska in June include:
Kesugi Ridge Trail in Denali State Park: This 27-mile trail takes you through the heart of the Alaska Range, offering stunning views of Denali (North America's tallest mountain), as well as surrounding peaks, glaciers, and tundra. The trail is challenging, with steep climbs and unpredictable weather, but the scenery is truly unforgettable.
Mount Marathon in Seward: This steep, 3-mile trail climbs over 3,000 feet to the summit of Mount Marathon, offering panoramic views of Resurrection Bay and the surrounding mountains. The trail is challenging and technical, with rocky scrambles and steep drop-offs, but it's a must-do hike for any adventurous hiker.
The Perseverance Trail in Juneau: This historic trail follows the path of the old Treadwell Mine railroad, taking you through lush rainforest and past rushing waterfalls. Along the way, you will learn about the history of the area and see stunning views of the Gastineau Channel and the surrounding mountains. The trail is relatively easy, making it a great option for families and casual hikers.
Crow Pass Trail in Chugach State Park: This challenging 21-mile hike is not for the faint of heart, but it's well worth the effort. The trail follows an old wagon road that was used during the gold rush, and takes you through rugged alpine terrain and past glaciers and mountain streams. Be prepared for steep climbs and unpredictable weather, but the stunning views and sense of adventure make it all worthwhile.
Arctic Valley Bridge Loop: This hike is rated easy, is about 0.9 of a mile and will offer you some beautiful Alaska scenery. It's also not too far from Anchorage.
There Are Many Lakes You Can Go Kayaking On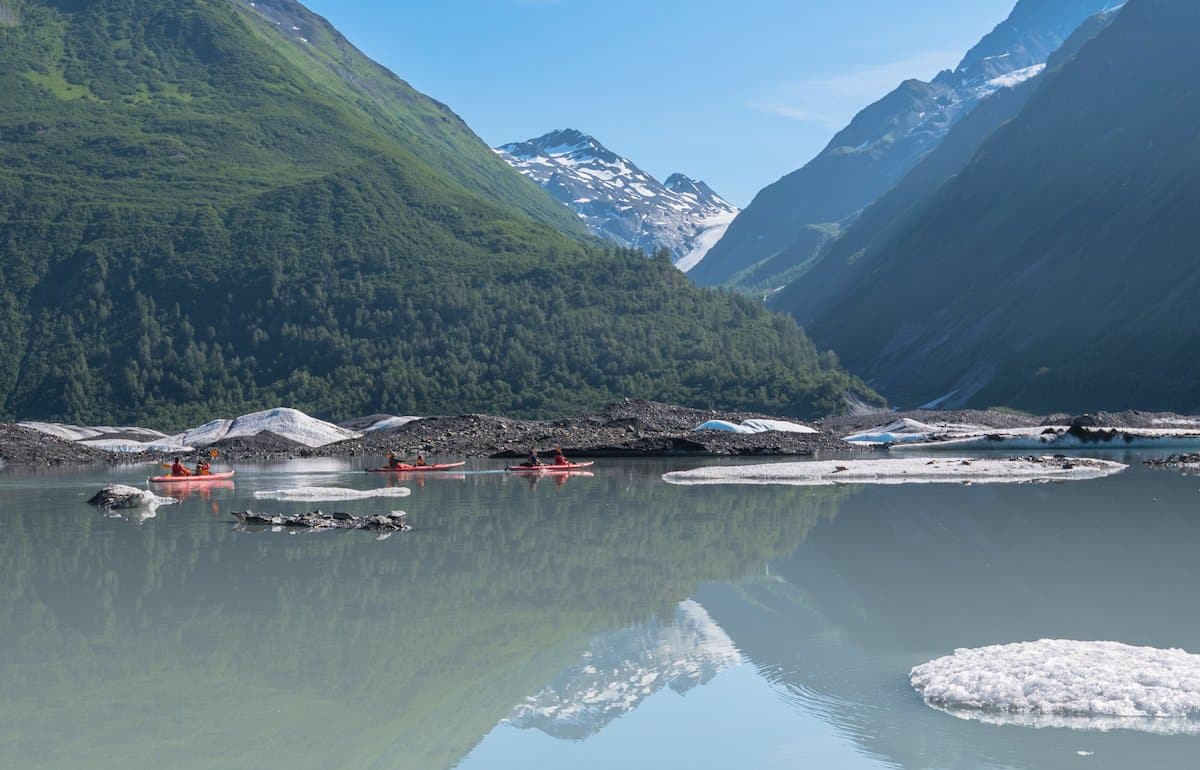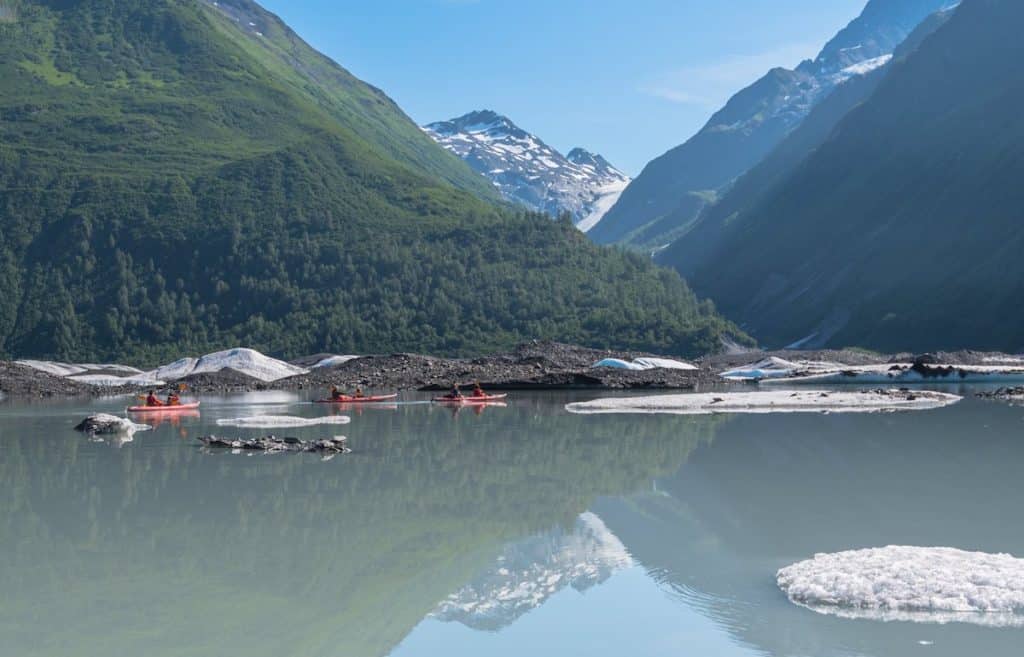 Kayaking in Alaska is an adventure like no other, and the month of June is the perfect time to explore the state's pristine waters.
With its vast network of bays, fjords, and coastal waterways, Alaska offers a kayaking experience that is both exhilarating and awe-inspiring. Paddle along the rugged coastline and marvel at the towering glaciers and snow-capped peaks that line the horizon.
A popular destination is Valdez Glacier Lake, as shown in the picture above. Most of the snow and ice have melted from the long winter months allowing for beautiful scenes while paddling around the lake.
Out on the coastal waters you should keep your eyes peeled for whales, otters, and seals as they frolic in the waters around you. The peaceful and quiet nature of kayaking allows you to immerse yourself in the stunning natural beauty of Alaska and truly appreciate the unspoiled wilderness that surrounds you.
Whether you are a seasoned kayaker or a first-timer, there are a wide variety of guided tours and rental options available to suit all skill levels and preferences throughout the coast waters of Alaska. Many lakes also have kayak rentals available.
Visit The Alaska Native Heritage Center
Interested in learning about Alaska's rich cultural heritage and traditions? Then you need to visit to the Alaska Native Heritage Center!
Located just outside Anchorage, this world-class cultural center offers a fascinating glimpse into the lives and customs of Alaska's indigenous peoples.
The center features authentic Native artifacts and exhibits, as well as live performances of traditional music, dance, and storytelling.
Visitors can also take part in interactive workshops and demonstrations that teach traditional skills such as beadwork, weaving, and carving.
The center's beautiful outdoor exhibits showcase traditional homes, boats, and hunting and fishing implements, providing a unique opportunity to learn about the ways in which Alaska's Native peoples have adapted to the challenges of living in one of the world's harshest environments.
Attend The Sitka Summer Music Festival
If you are a music lover, then the Sitka Summer Music Festival is an event that should not be missed!
Held annually in June, this world-renowned festival brings together some of the finest classical musicians from around the globe to perform in the picturesque town of Sitka. The festival offers a diverse and exciting program of concerts, masterclasses, and workshops that cater to a wide range of musical tastes and interests.
From intimate chamber music performances in historic buildings to large-scale orchestral concerts under the stars, the Sitka Summer Music Festival has something for everyone.
In addition to the music, the festival offers a chance to explore the stunning natural beauty of Sitka and its surroundings, with opportunities for hiking, fishing, and wildlife watching.
Address: 104 Jeff Davis St Sitka AK 99835
Phone: (907) 747-6774
Website: sitkamusicfestival.org
Dates: May 31 – June 25, 2023
Take A Scenic Drive To McCarthy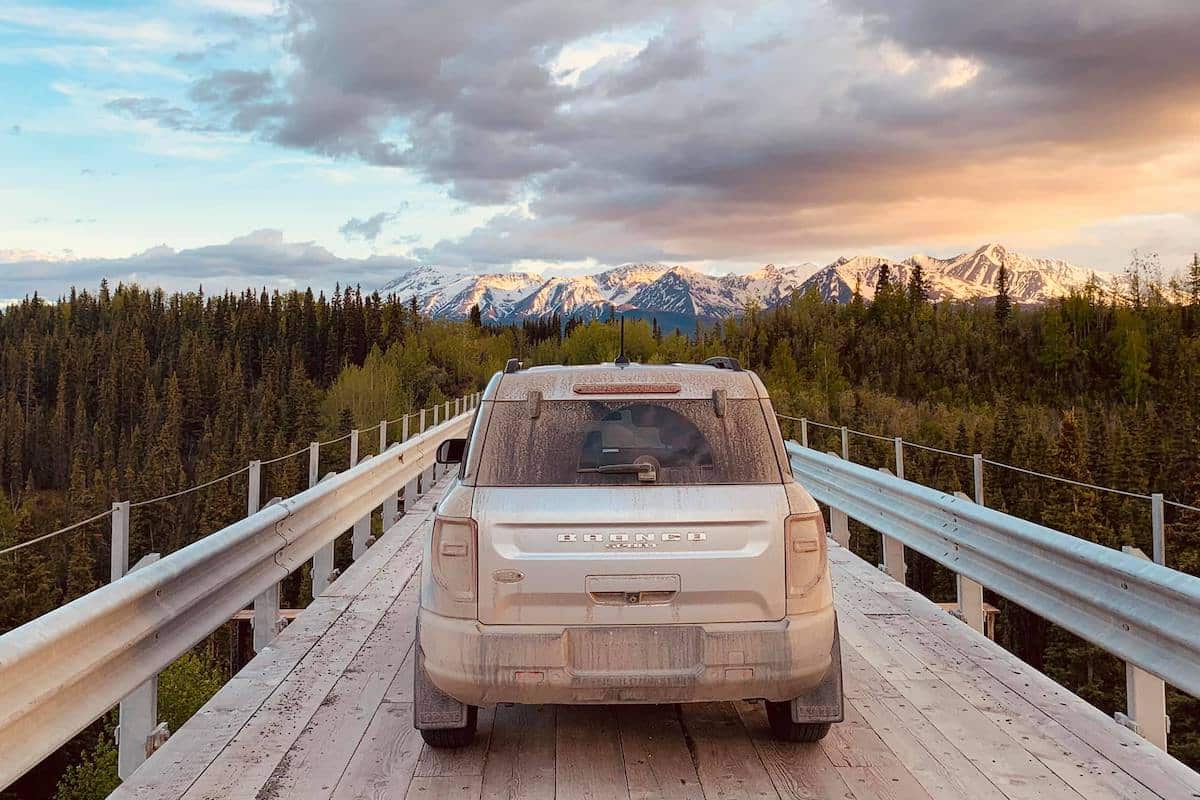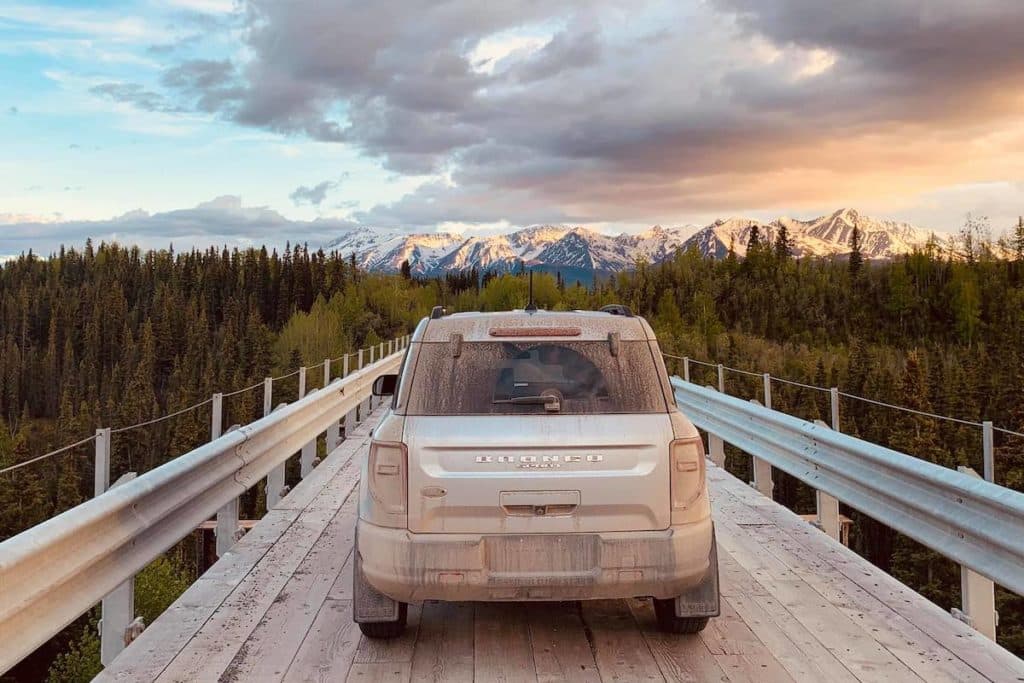 To If you are up for a thrilling adventure on the road less traveled, then a scenic drive on the McCarthy Road is an experience like no other.
This rugged and remote 60-mile gravel road winds its way through the stunning Wrangell-St. Elias National Park, offering breathtaking views of glaciers, mountains, and wild landscapes.
The road itself is a testament to human ingenuity and resilience, as it was built by hand during the height of the copper mining boom in the early 1900s.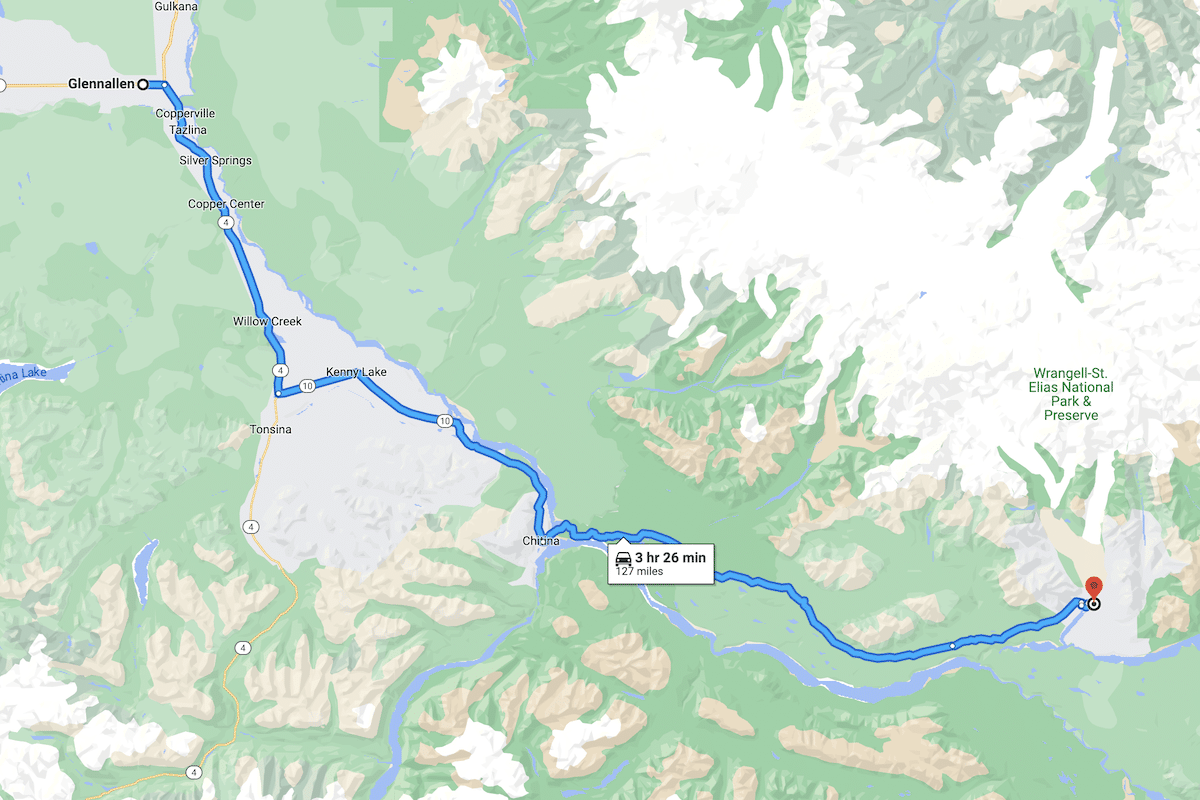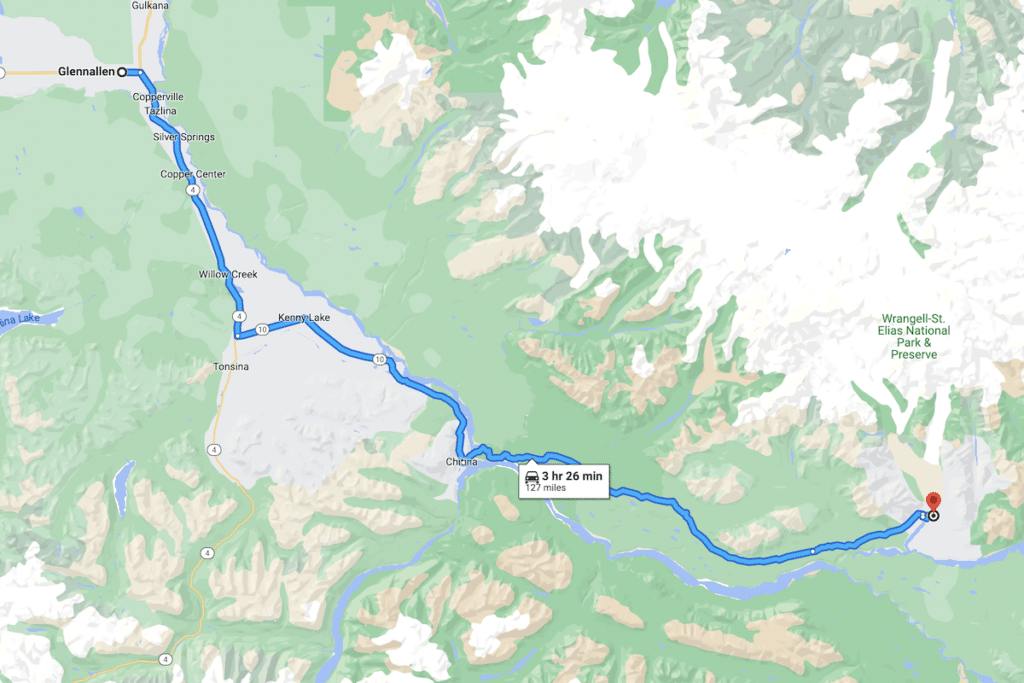 Along the way, you will pass by abandoned mines and historic sites that offer a glimpse into the harsh and challenging life of the miners who once worked here.
Wildlife is abundant, so keep your eyes peeled for grizzly bears, moose, and caribou as you make your way through the wilderness. The drive culminates in the charming town of McCarthy, where you can explore the local shops and restaurants, or take a guided tour of the surrounding glaciers and valleys.
Just up the road from McCarthy is the famous Kennecott Mines National Historic Landmark. To get to this National Historic Landmark from Glennallen is about a 3 hrs 45 minutes and 131 miles.
Address: Kennicott, Chitina, AK 99566
Explore The Historic Town Of Skagway And Learn About The Gold Rush Era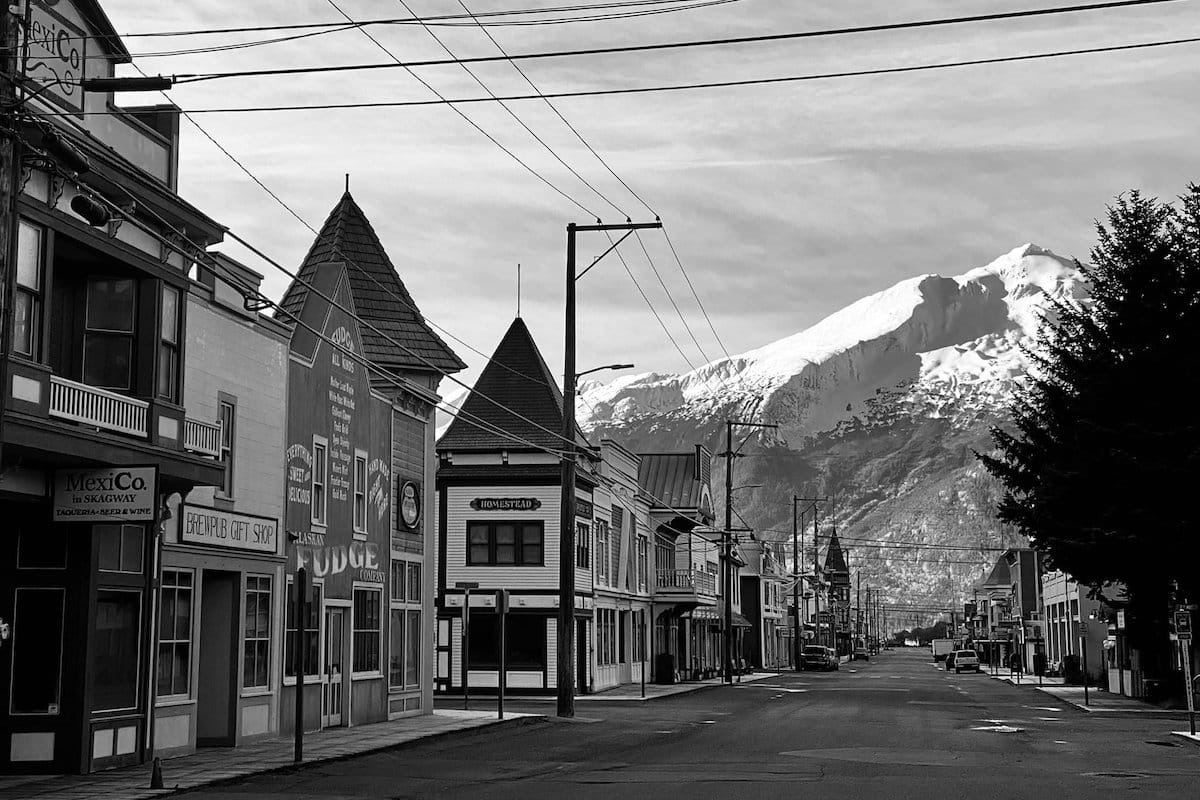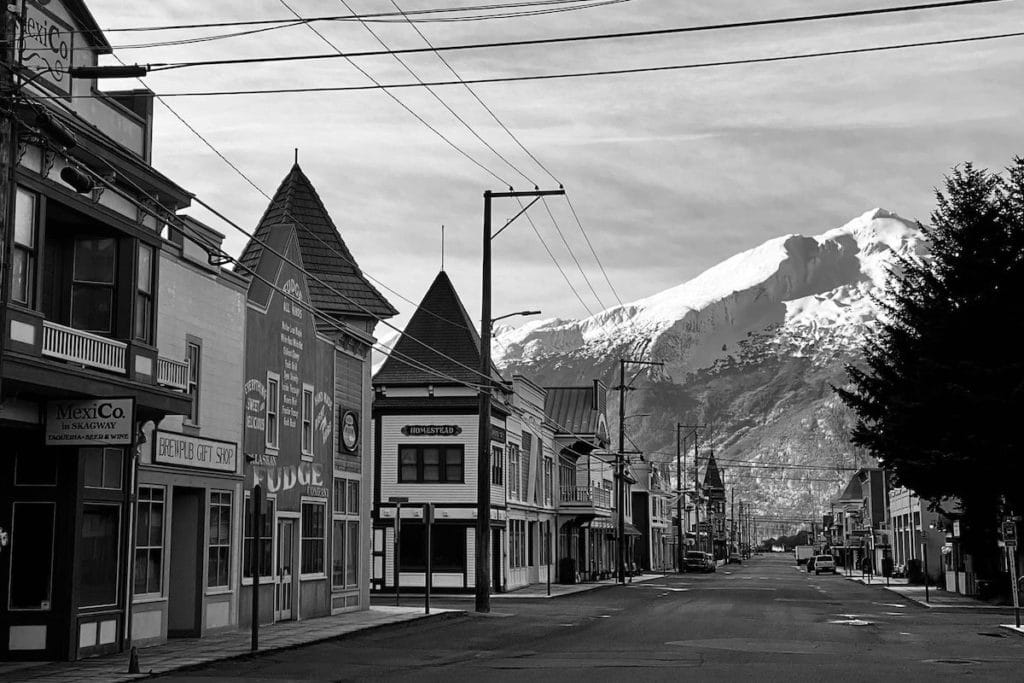 If you are a history buff, then a visit to the historic town of Skagway should be at the top of your list!
This charming town is a gateway to the Klondike Gold Rush National Historical Park and is rich in history and heritage. Once a bustling gold rush town, Skagway today is a well-preserved example of life in a frontier town during the late 1800s.
As you wander the streets, you will feel like you've been transported back in time, as you explore the restored buildings and historic sites.
Learn about the brave men and women who journeyed to Skagway during the gold rush era, and discover their stories of adventure and hardship.
You can even take a ride on the White Pass and Yukon Route Railroad, a historic narrow-gauge railway that was built during the gold rush and offers stunning views of the surrounding mountains and glaciers.
A visit to Skagway is a unique opportunity to step back in time and learn about the fascinating history of Alaska's gold rush era.
Visit The Alaska SeaLife Center In Seward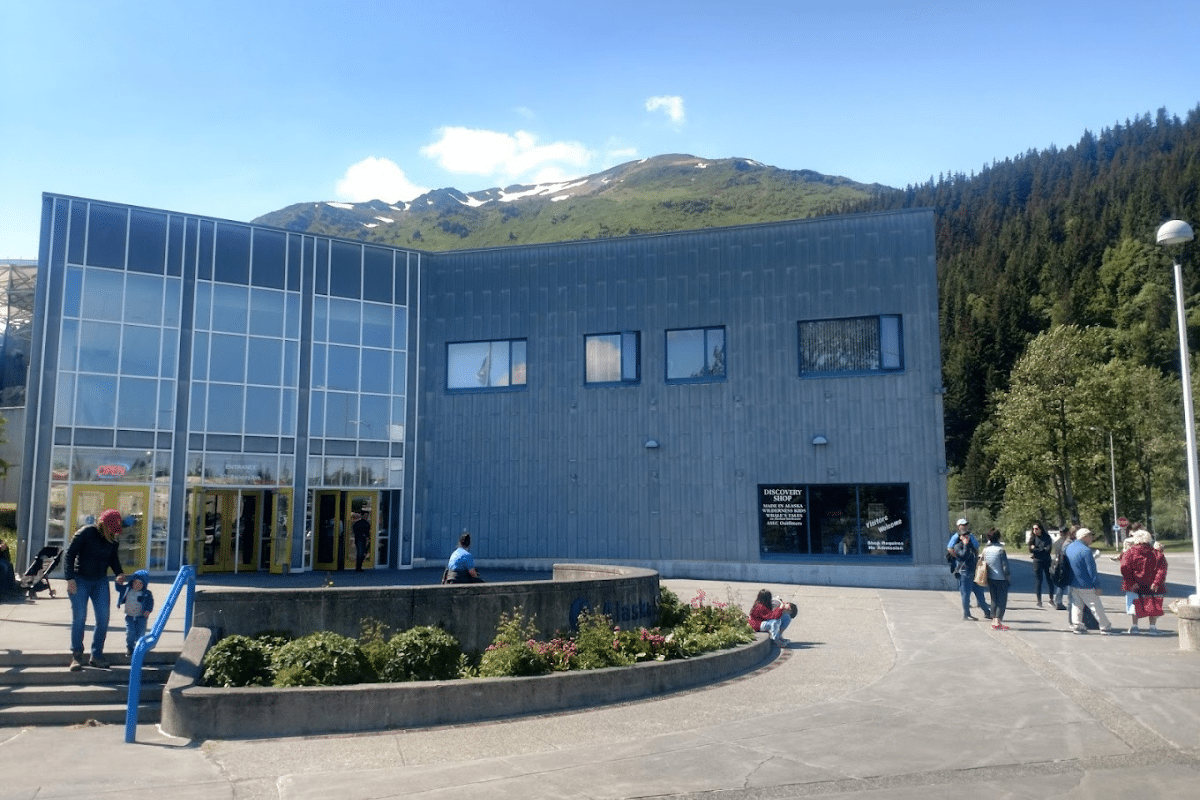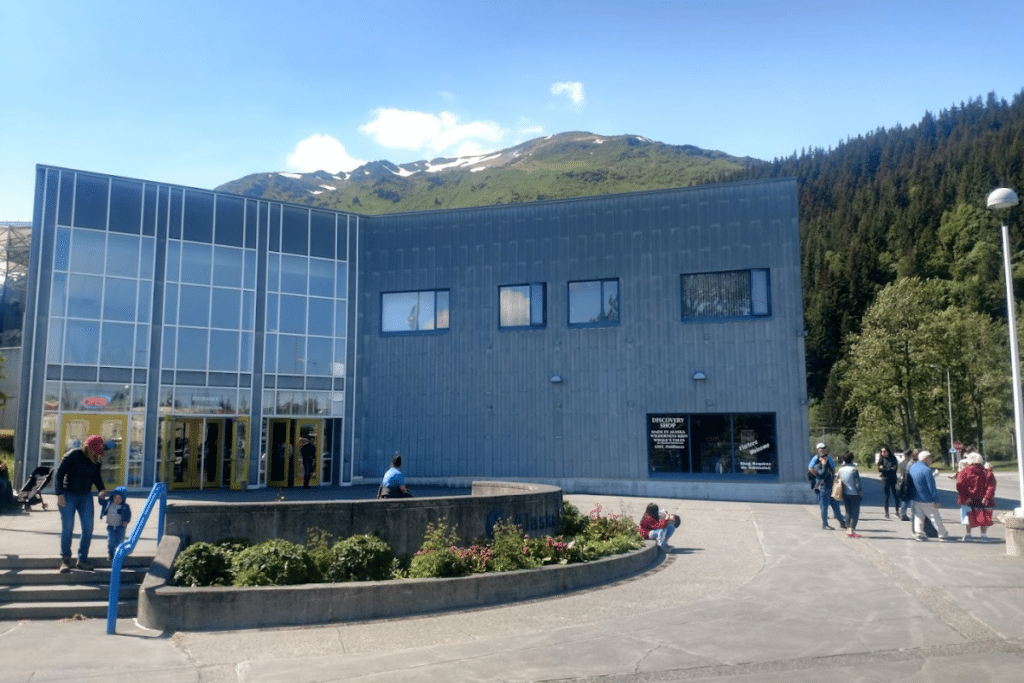 This world-class marine science facility is a must-see attraction for anyone interested in learning about the incredible creatures that inhabit Alaska's waters.
From playful sea otters and stunning jellyfish to massive halibut and majestic Steller sea lions, the Alaska Sea Life Center offers an up-close and personal look at the incredible diversity of marine life in Alaska.
But the Alaska Sea Life Center is much more than just an aquarium. It is also a research and education center that is dedicated to the conservation of Alaska's marine ecosystems.
The Center's experts are working to understand and protect the unique marine environments of Alaska, and you can learn about their groundbreaking research during your visit.
The Alaska Sea Life Center also offers a variety of interactive exhibits and educational programs that are perfect for visitors of all ages. You can watch sea lions being fed, touch a sea star, or even sign up for a behind-the-scenes tour to learn more about the Center's important work.
Alaska SeaLife Center
Address: 301 Railway Ave Seward AK 99664
Phone: (888) 378-2525
Website: alaskasealife.org
If you are looking for an unforgettable adventure, then Alaska in June and on into late summer is the perfect destination for you. The stunning landscapes, rich culture, and diverse wildlife make this state a must-visit for anyone seeking an immersive and memorable experience.
With the longest daylight hours of the year, pleasant temperatures, and a range of outdoor activities and cultural events to enjoy, June is a great time to explore the Last Frontier.
So what are you waiting for? Book your trip to Alaska in June and get ready to be amazed by all the natural beauty and adventure that awaits you!