July is one of Alaskan's favorite months. And it comes as no surprise considering it is the heart of summer! There are loads of things to do in Alaska in July, which is why the state is busy with tourist and locals all month long.
Think: lush, green forests, and plenty of wildflowers popping out all over the state.
The long days of July bring an added touch of magic to the Alaskan experience.
Prepare yourself for a phenomenon known as the "midnight sun," where daylight stretches far into the night. If you want to experience the longest day of the year, then be sure to come to Alaska in June.
Imagine strolling along a scenic trail at 11 p.m. and still being able to see the path ahead as if it were midday. It's a surreal and captivating feeling that you won't find in many places on Earth.
And for fun? Music festivals are in full swing, and so are farmer's markets, fishing, and more. July is one of the months in Alaska that you are guaranteed to see the entire state come alive!
What's The Weather Like In Alaska In July?
In July, Alaska is in the heart of its summer season, which brings relatively mild and pleasant weather across the state.
While specific weather conditions can vary depending on the region you are in, you can expect temperatures to range from the 60s to the 70s Fahrenheit, depending on where you are in the state.
The Interior averages temperatures of 70 degrees Fahrenheit (sometimes up to 90 or more!) while the coastal regions in the Southeast rarely rise above 65 degrees Fahrenheit.
This means you can expect comfortable and enjoyable temperatures, ideal for outdoor activities and exploration. It's a welcome break from the colder temperatures that Alaska is well known for during the rest of the year!
What To Expect In July
Midnight Sun: Come experience the magical phenomenon of the "midnight sun," where you can expect long hours of daylight; in some locations over 24 hours a day!
Tourist Season Is In Full Swing: July is the height of the summer, including the tourist season in Alaska. All lodges, restaurants, and activities are open and enjoying the business! Book ahead to guarantee a spot.
Wildlife Is Out And Easy To See: July is the perfect month to join a wildlife viewing tour! The animals are out in full force this time of year, and you have a good opportunity to see them.
Our Top Things To Do In Alaska In July
Below is our list of some of the things you can do in Alaska in July, but this list can be really long so we cut it down to some of our favorites.
Go Salmon Fishing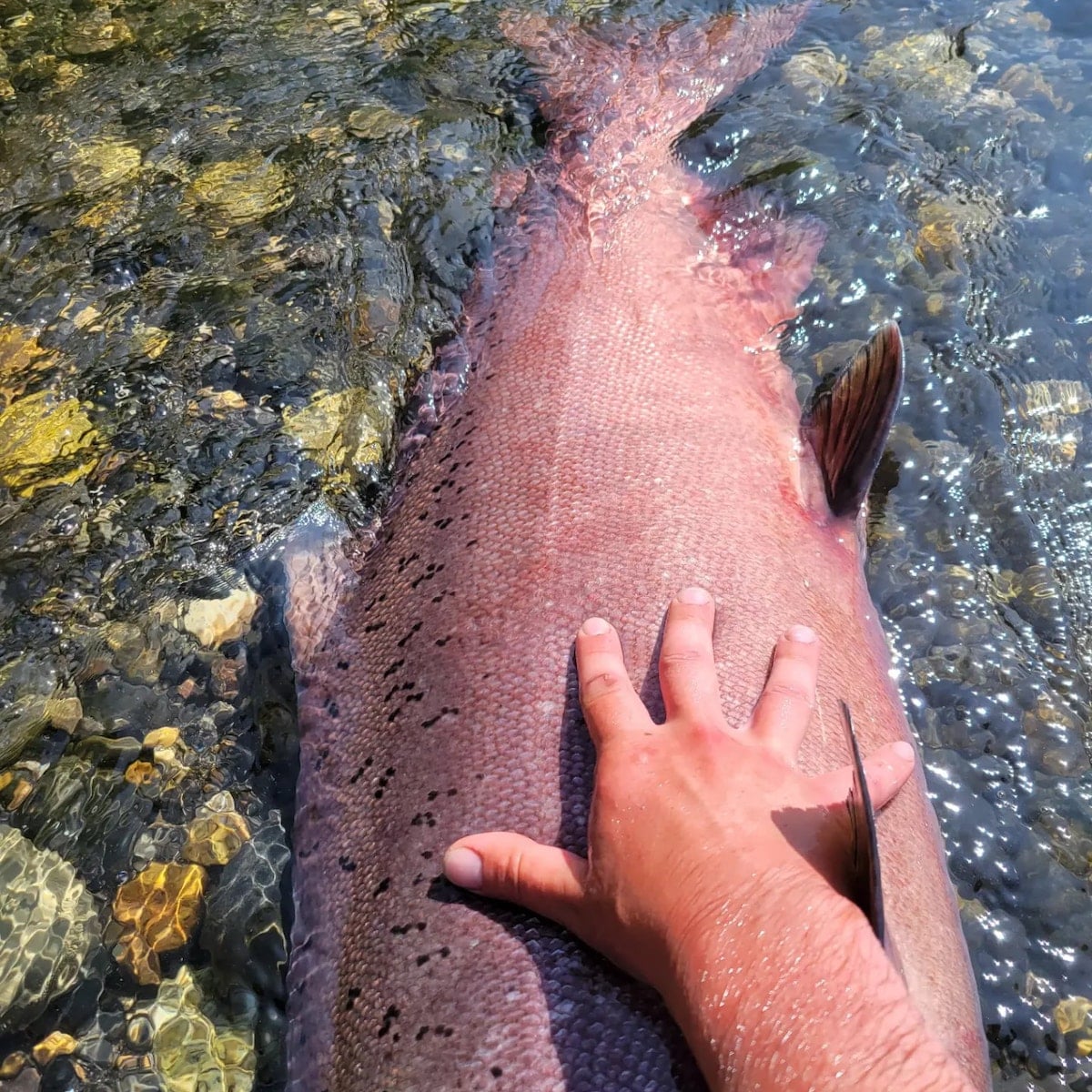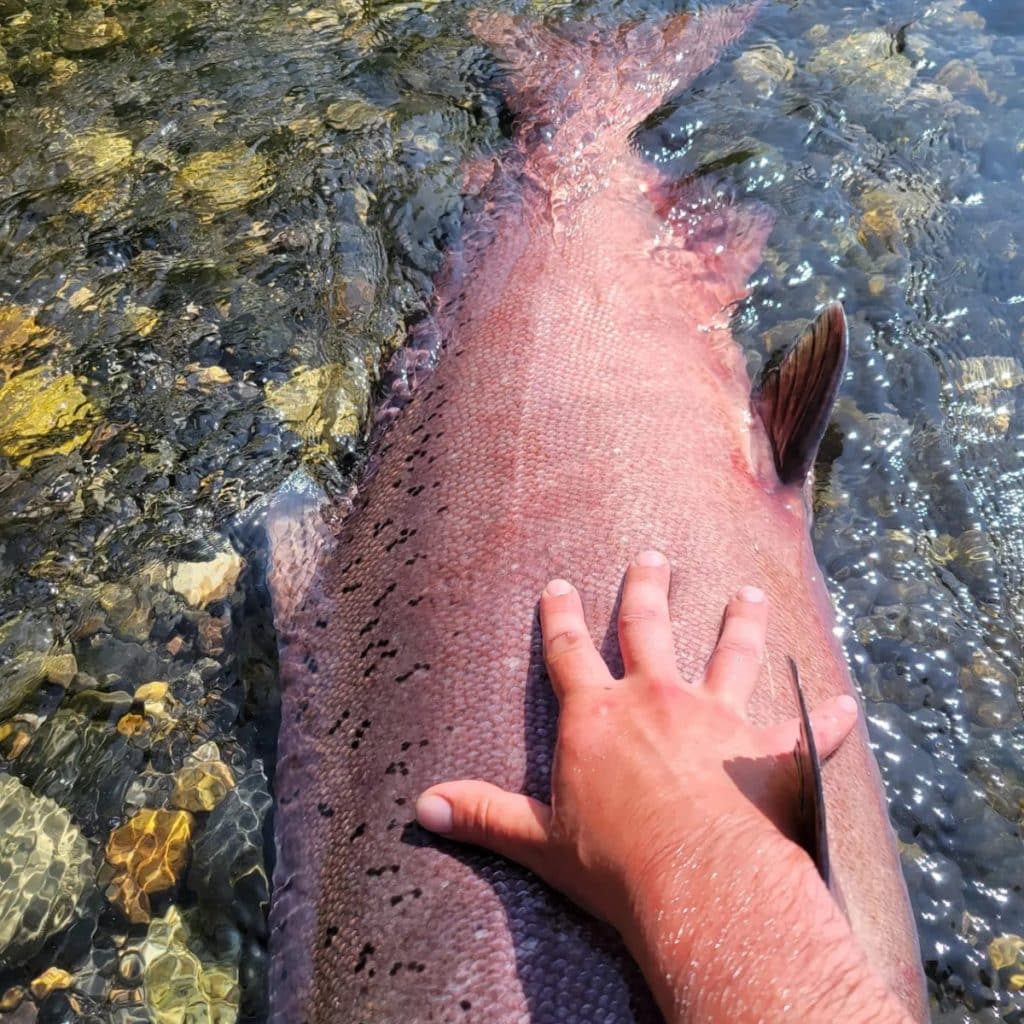 Get ready for incredible salmon fishing in Alaska during the month of July!
This is the prime time to catch a variety of salmon species that call Alaska home. You can target the impressive king salmon (as pictured above), the acrobatic silver salmon, the flavorful sockeye salmon, and the abundant pink salmon.
Throughout the state, there are plenty of locations where you can find these prized fish.
In southeast Alaska, the Kenai and Kasilof rivers are well known for king salmon fishing.
Bristol Bay offers exceptional sockeye salmon runs, while Prince William Sound is a hotspot for silver and pink salmon.
Moving inland, the Yukon River is perfect for king salmon (as well as other species,), and the Mat-Su Valley is a great spot for silvers and pinks.
Along the Gulf of Alaska, the Kenai Peninsula provides opportunities for king salmon as well as silvers and pinks.
And the Kenai River is infamous for its incredible salmon fishing all summer long!
If you are new to fishing, the guidance of a fishing guide or charter will give you the best chance of a successful catch and a great experience.
Whether you are an experienced angler or new to fishing, salmon fishing in Alaska during July is exciting, and fishing offers the opportunity to connect with the natural beauty of this incredible state!
Explore The Mendenhall Glacier Ice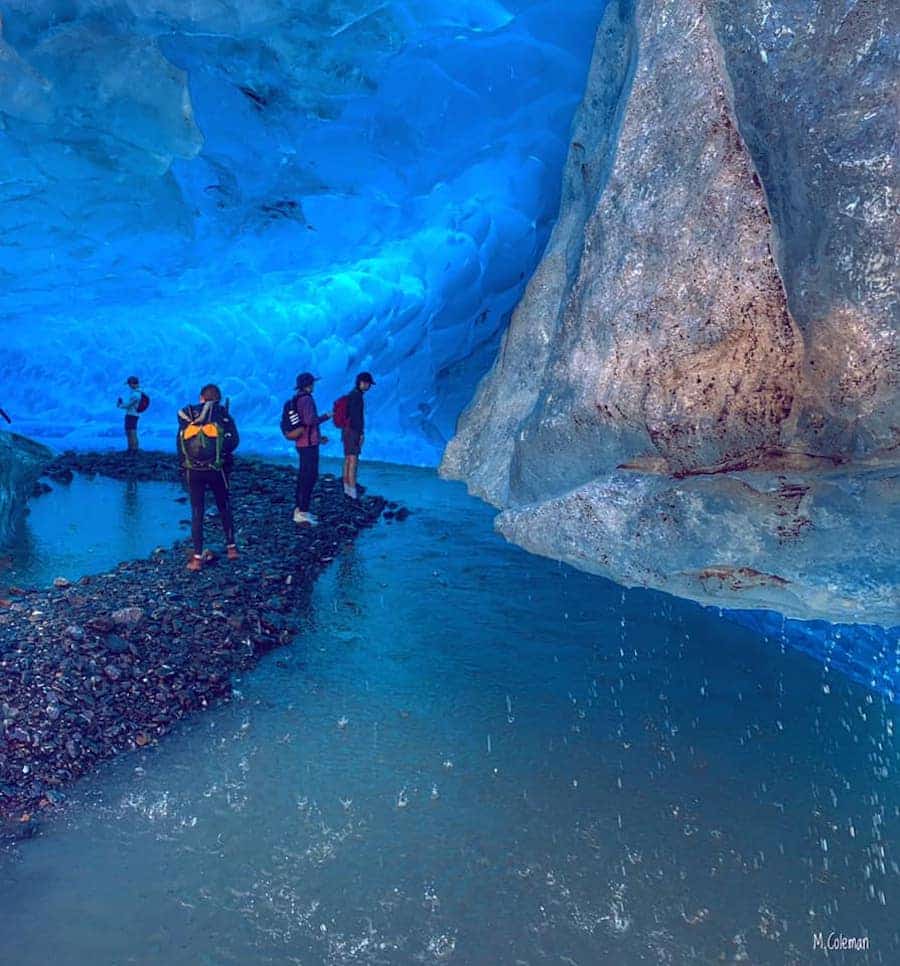 This summer, try exploring the Mendenhall Glacier in Alaska! You will want to take a guided tour with an experienced expert who can ensure your safety and enhance your understanding of this beautiful natural wonder.
Delve deep into the heart of the glacier, where you will encounter a mesmerizing world of shimmering blue ice formations. The caves offer a unique and awe-inspiring experience for people to explore this fascinating aspect of the Last Frontier.
With the guidance of an expert, you can have the chance to navigate through the blue caverns and take in the shimmering ice formations. The guide's expertise ensures your safety while providing captivating insights into the formation and ever-changing nature of these natural ice sculptures. As you travel through narrow passages and marvel at the intricate patterns, you will be left in awe of the sheer beauty and glistening ice.
Alaska Shore Tours
Take A Cruise In Glacier Bay National Park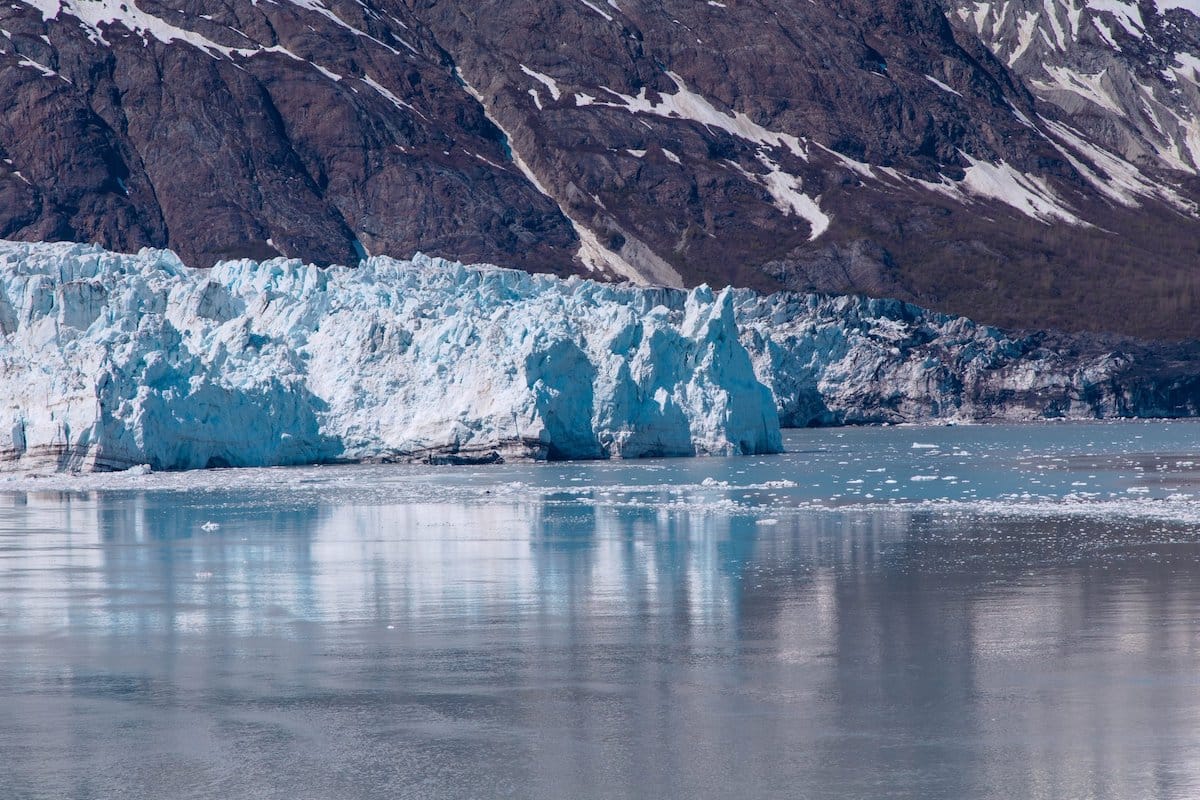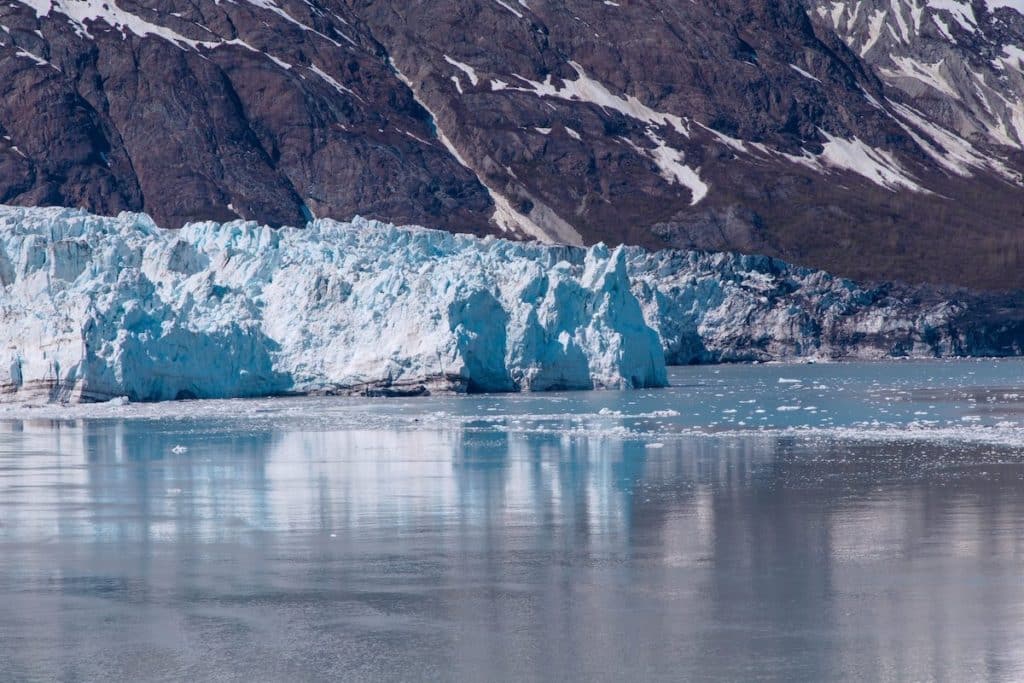 July is the perfect month to head out on an incredible cruise through Alaska's Glacier Bay National Park. Experience the wonder of towering glaciers, stunning fjords, and mountains as you navigate through over 130 miles of the turquoise waters of Glacier Bay.
Keep your eyes peeled for wildlife encounters with steller sea lions, whales, eagles, and even tufted and horned puffins as you soak in the scenery.
A cruise through Glacier National Park offers more than just remarkable views. You can join guided shore excursions to explore hidden coves along the coastline, hike through ancient forests, and witness the power of waterfalls up close.
You will see icebergs from the tidewater glacier before you see the glaciers themselves.
This 8.5 hour journey starts at $262 for adults, and $137 for children.
Glacier Bay Tour Boat
Head Out To The Girdwood Forest Fair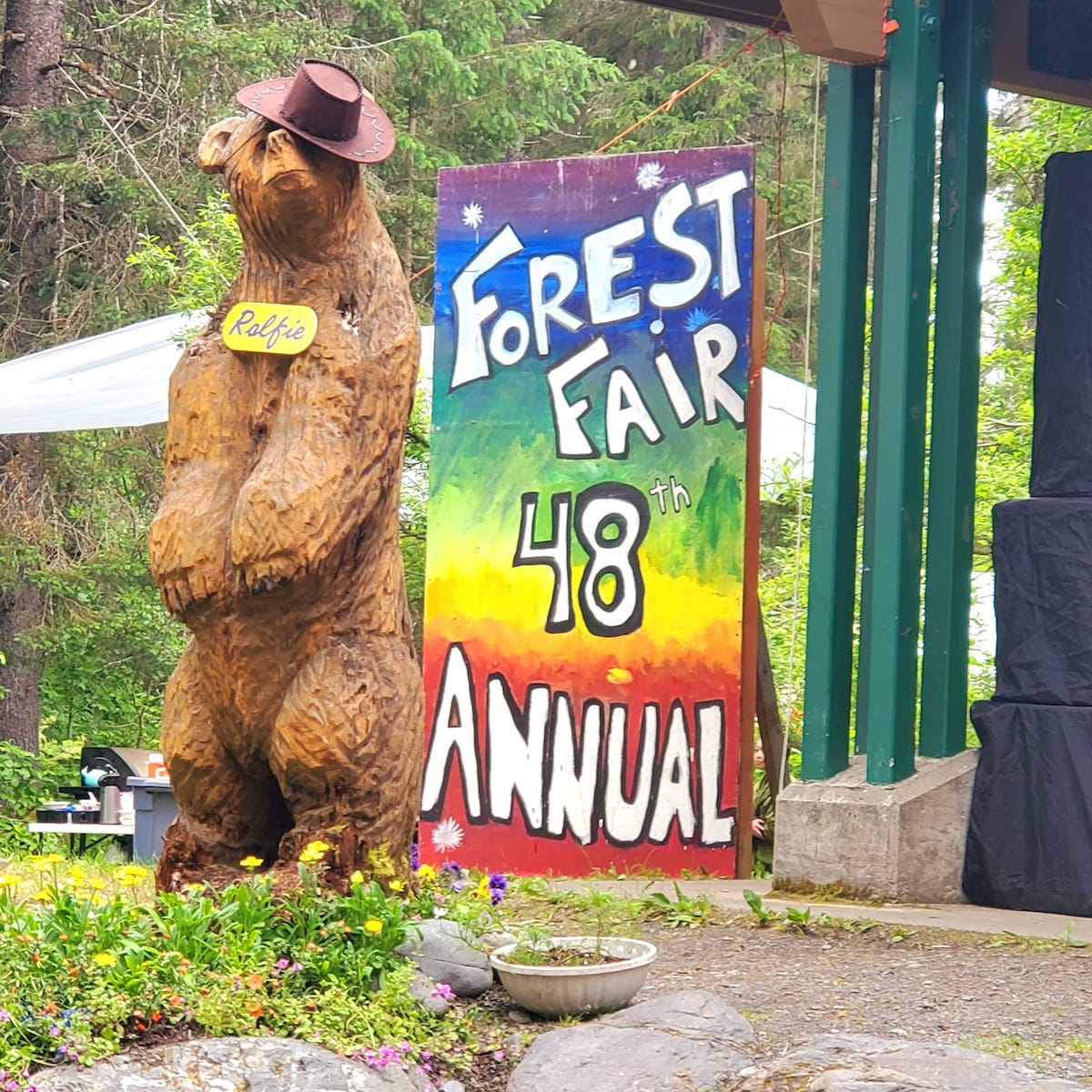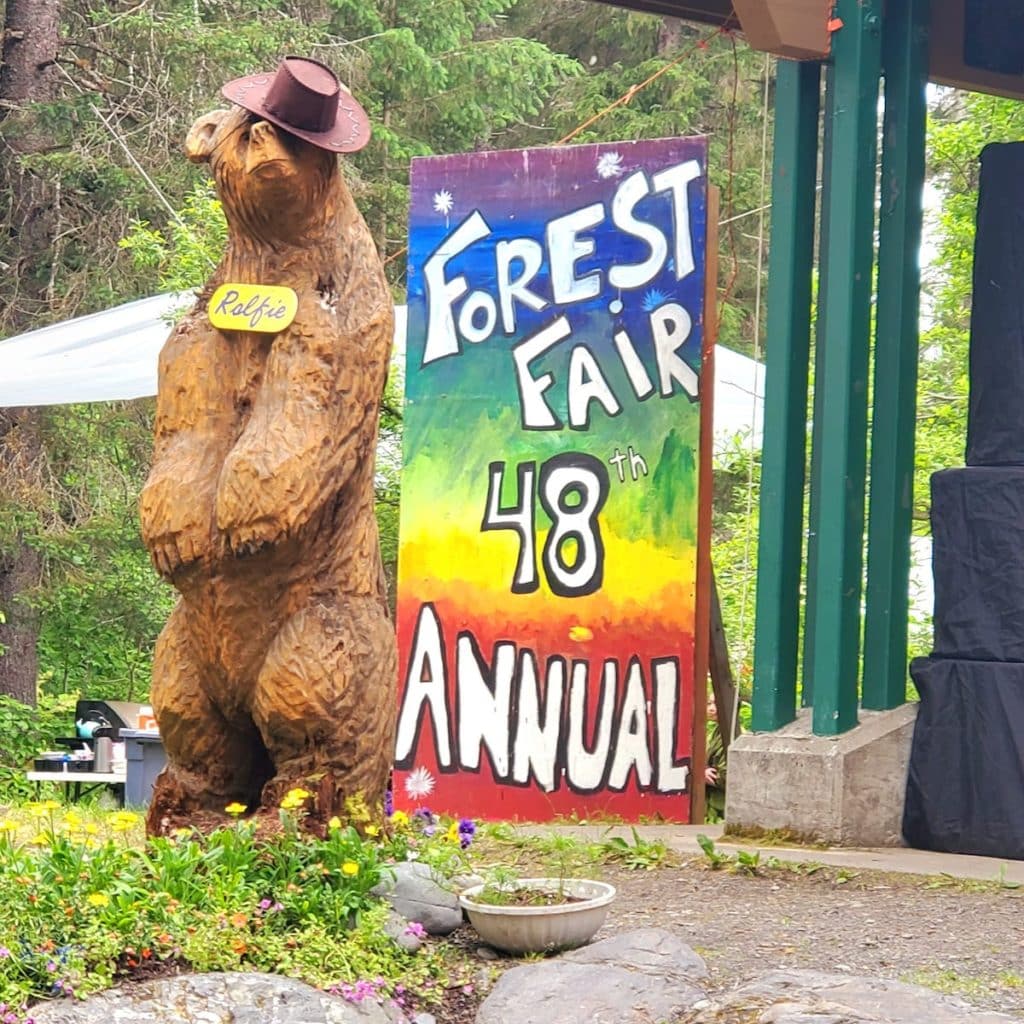 This annual event is held in the small town of Girdwood and draws both locals and tourists with its vibrant atmosphere and eclectic offerings. The Girdwood Forest Fair runs in early July, usually right after the 4th of July.
As you wander through the fair, you will find yourself surrounded by lush greenery, whimsical art installations, and the lively sounds of live music that fill the air.
The Girdwood Forest Fair is a unique celebration of creativity, showcasing a diverse array of artisans, craftsmen, and performers. From handcrafted jewelry and unique artwork to delicious local treats and refreshing beverages, there is a treasure trove of delights waiting to be discovered at every turn.
Immerse yourself in the vibrant colors, intricate designs, and rich textures as you explore the various booths and interact with the talented individuals behind them.
In addition to a lively marketplace, the Girdwood Forest Fair offers a range of exciting activities for all ages. From face painting and carnival games to live performances and workshops, there's something to delight everyone in the family.
Find out more about the fair on their website here.
Celebrate The 4th of July In Seldovia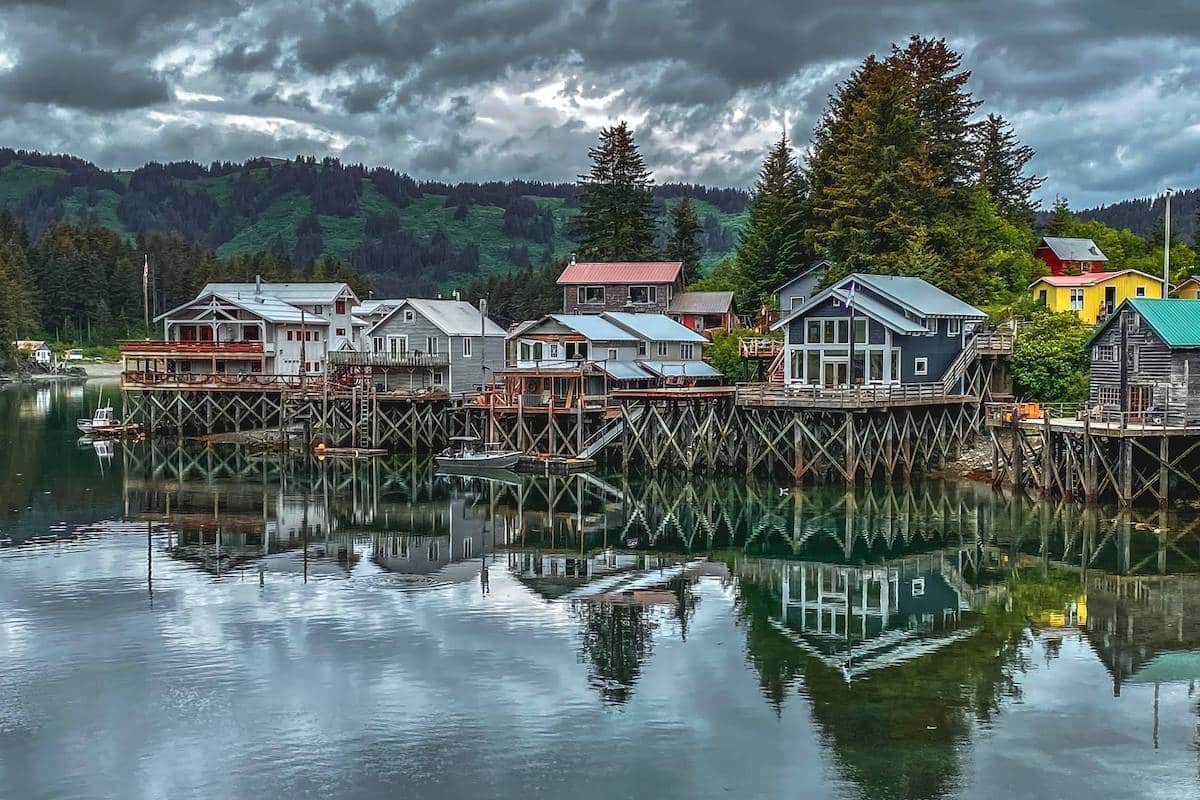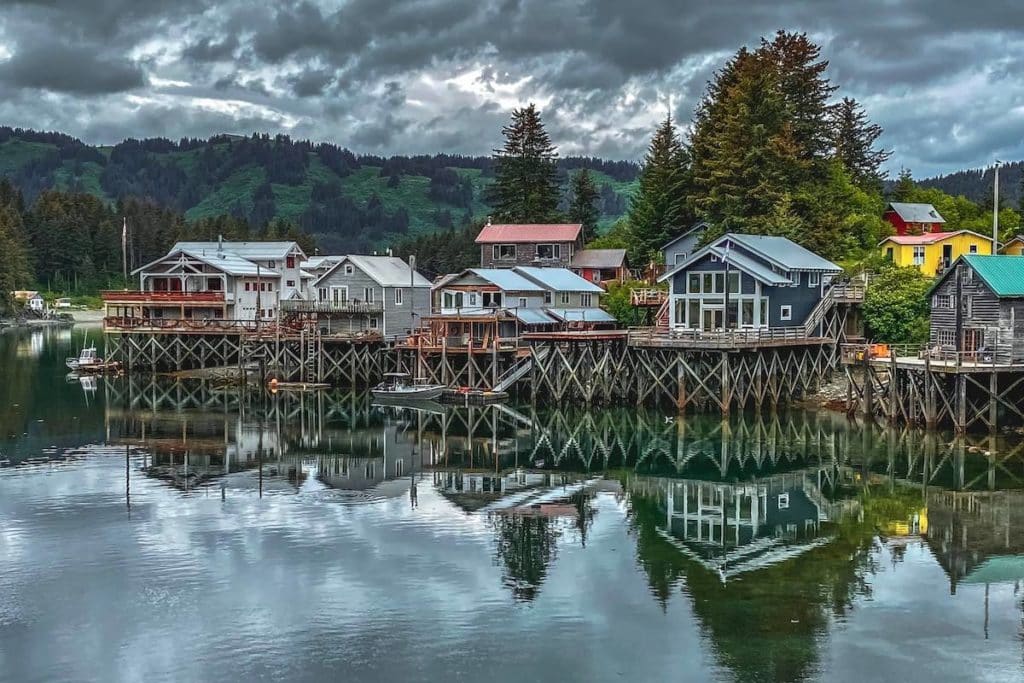 Get ready to celebrate Independence Day in the charming coastal town of Seldovia, Alaska!
As the Fourth of July rolls around, this small community comes alive with an array of festivities that will leave you filled with patriotic spirit and joy. Watch their lively parade, where locals showcase their creative floats, decked out in red, white, and blue.
The festive atmosphere is infectious as the streets buzz with excitement and laughter.
After the parade, head down to the harbor for a day of family-friendly activities. From games and live music to mouthwatering food stalls, there is something for everyone.
Test your skills at the carnival games, savor delicious local treats, and soak up the festive vibes as the community comes together to celebrate.
As the evening sets in, find a cozy spot along the waterfront and prepare to be dazzled by the spectacular fireworks display.
Celebrating the Fourth of July in Seldovia could become a regular family tradition!
Take A Flightseeing Tour To Ruth Glacier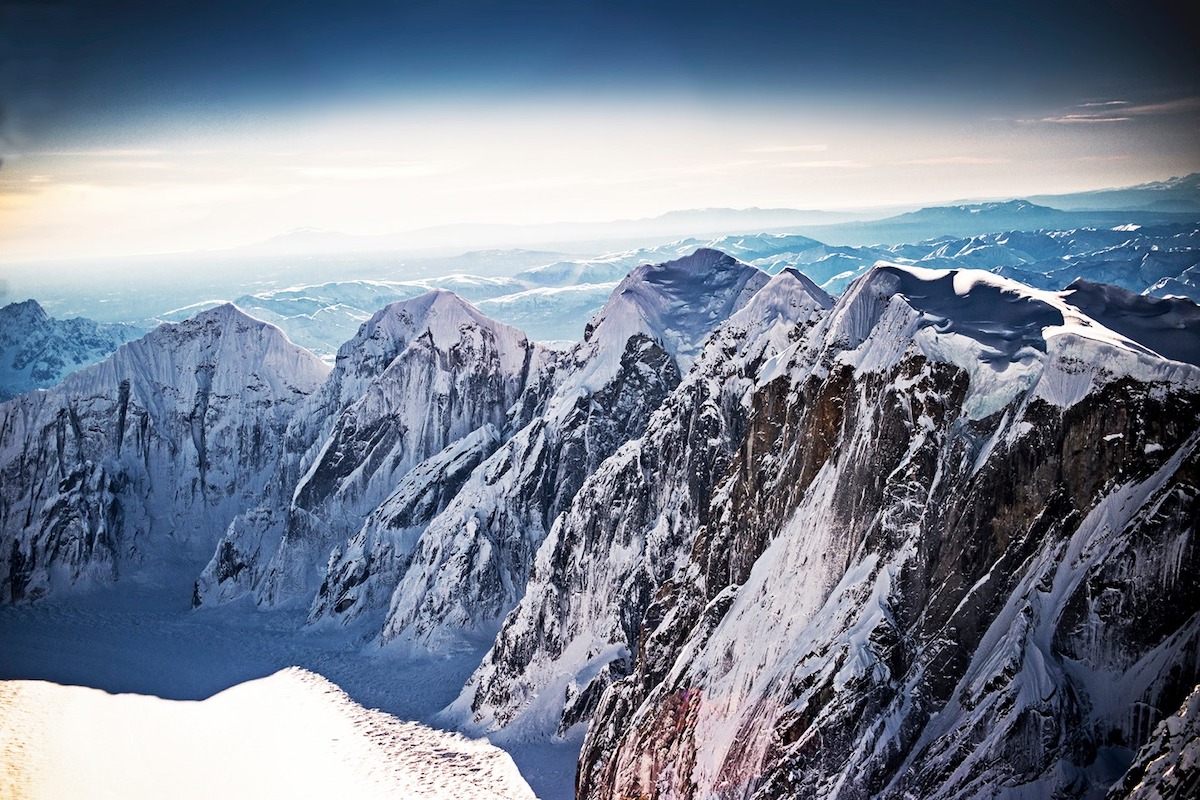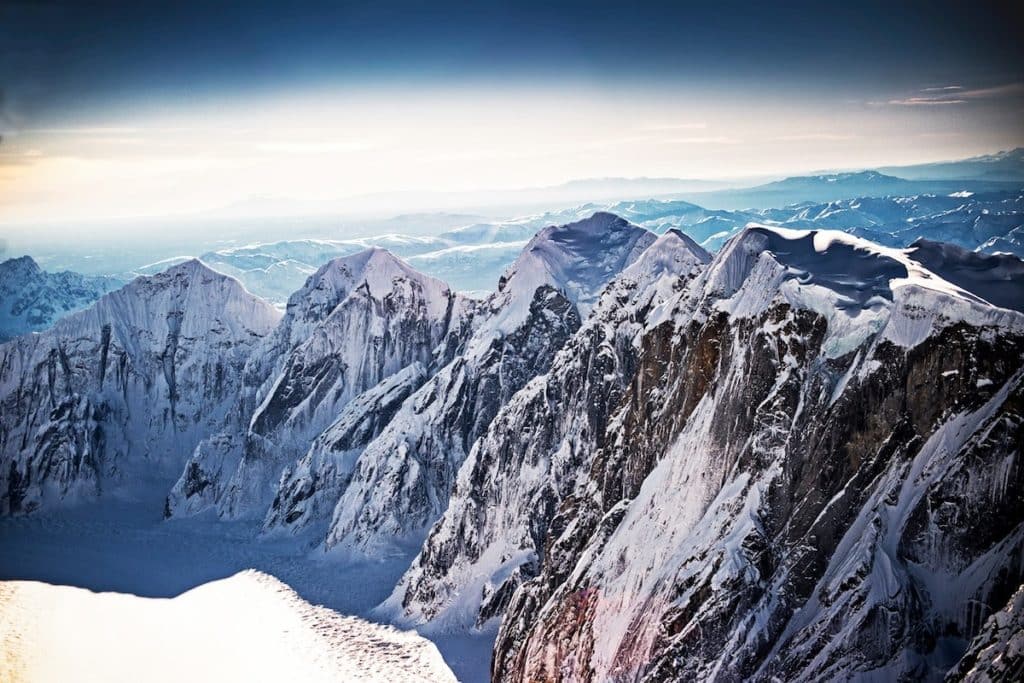 Brace yourself for an adventure as you witness the beauty of the glacier from a bird's-eye view.
Departing from either Anchorage or Talkeetna, flights to Ruth Glacier typically range from 1.5 to 2 hours in duration, allowing you plenty of time to soak in the incredible sights.
Prices for this extraordinary experience average around $400 to $600 per person, depending on the specific package and operator. While it may seem like a splurge, the memories and breathtaking vistas you will encounter make it worth every penny.
As you fly above the vast Alaskan landscapes, you will be treated to stunning views of majestic peaks, sprawling valleys, and the awe-inspiring Ruth Glacier itself.
The month of July is a great time for this particular adventure, as the summer season showcases the glacier at its finest.
The pristine blue ice, deep crevasses, and dramatic icefalls are on full display, creating a surreal and unforgettable adventure. Your skilled pilot will share fascinating insights about the glacier's formation and history along your flight.
Take A Trip To Brook Falls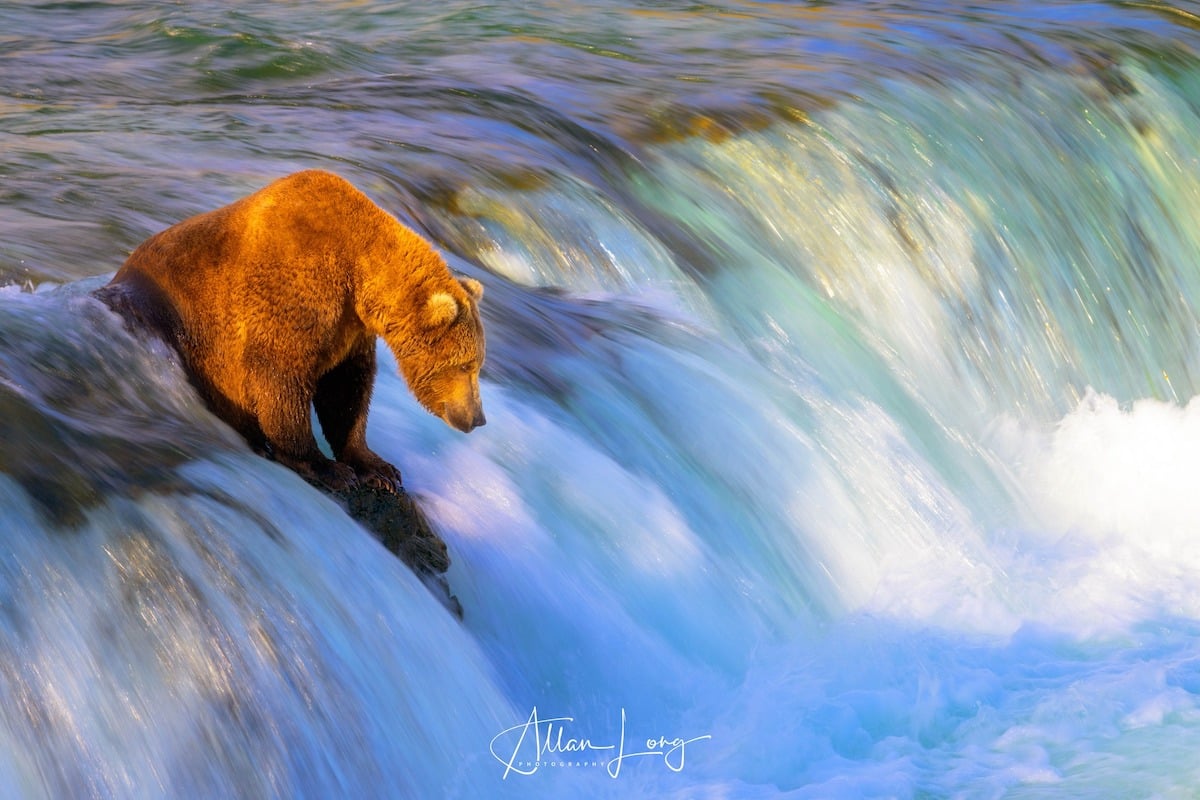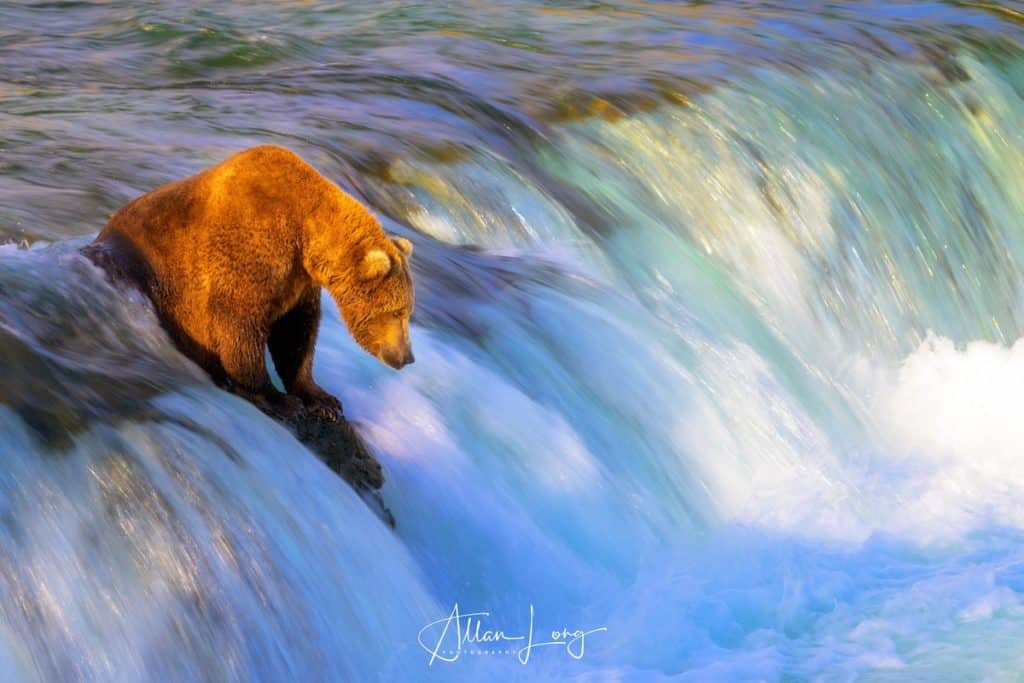 Imagine standing at the edge of a gushing river, feeling the anticipation build as you witness one of nature's most spectacular displays. That is exactly what awaits you at Brooks Falls in Alaska during the month of July. It's a wildlife enthusiast's dream come true.
Picture this: powerful grizzly bears effortlessly plunging into the rushing waters, their jaws snapping shut as they snatch leaping salmon right out of the air.
This incredible sight is a testament to the raw beauty and primal energy of Alaska's untamed wilderness.
In July, Brooks Falls becomes a bustling hub of activity as the salmon make their daring upstream journey, attracting an abundance of bears who are eager to feast on the rich harvest.
It is a once-in-a-lifetime opportunity to witness this extraordinary wildlife spectacle up close and personal.
Hike Root Glacier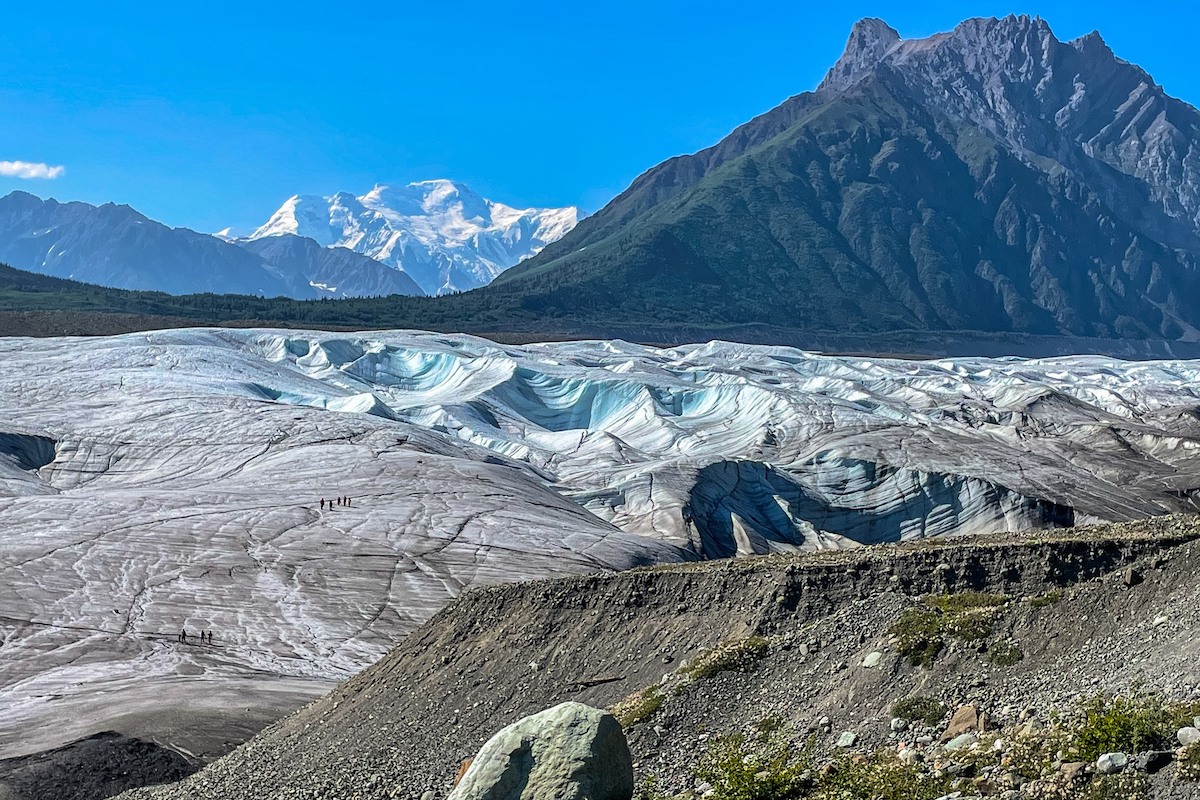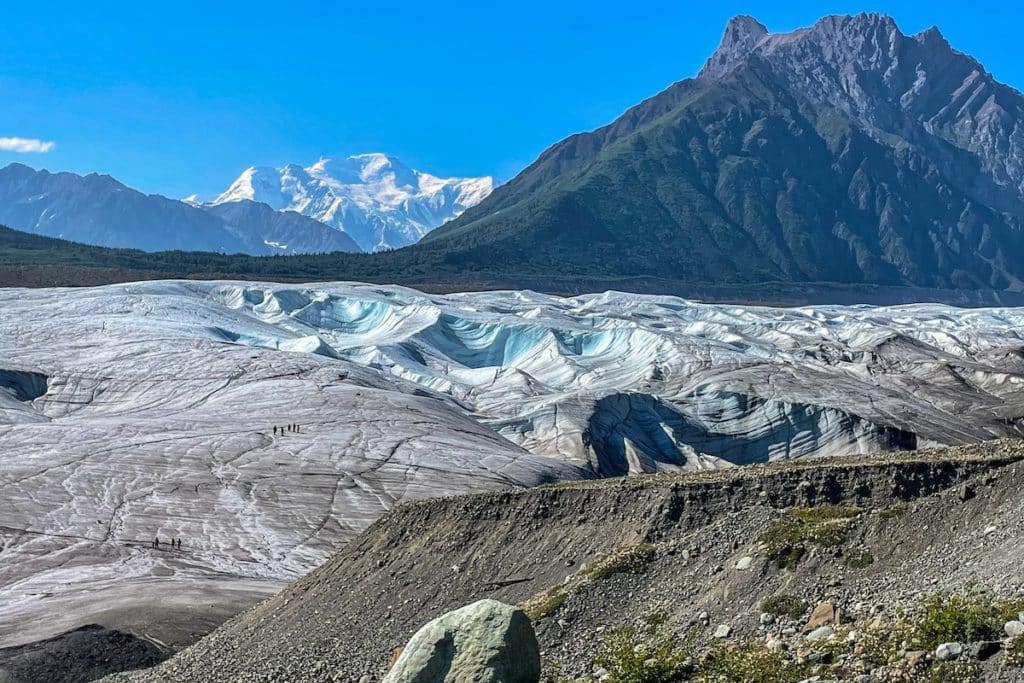 Looking for a unique adventure this summer? Hike the magnificent Root Glacier in Wrangell-St. Elias National Park.
Just steps from downtown Kennicott, this incredible glacier is a formative chunk of ice that is just begging to be climbed. And you can!
Kennicott Wilderness Guides will take you on a half day glacier hike and help you to explore the glacier's hidden crevasses and navigate its challenging terrain with confidence.
Their expertise and knowledge of the glacier's ever-changing features ensure your safety, allowing you to fully enjoy yourself in the breathtaking beauty that surrounds you.
As you explore the glacier, your guide will share fascinating insights about its history, geology, and the nearby wildlife, making the adventure even more interesting!
Kennicott Wilderness Guides
Take The Train To Seward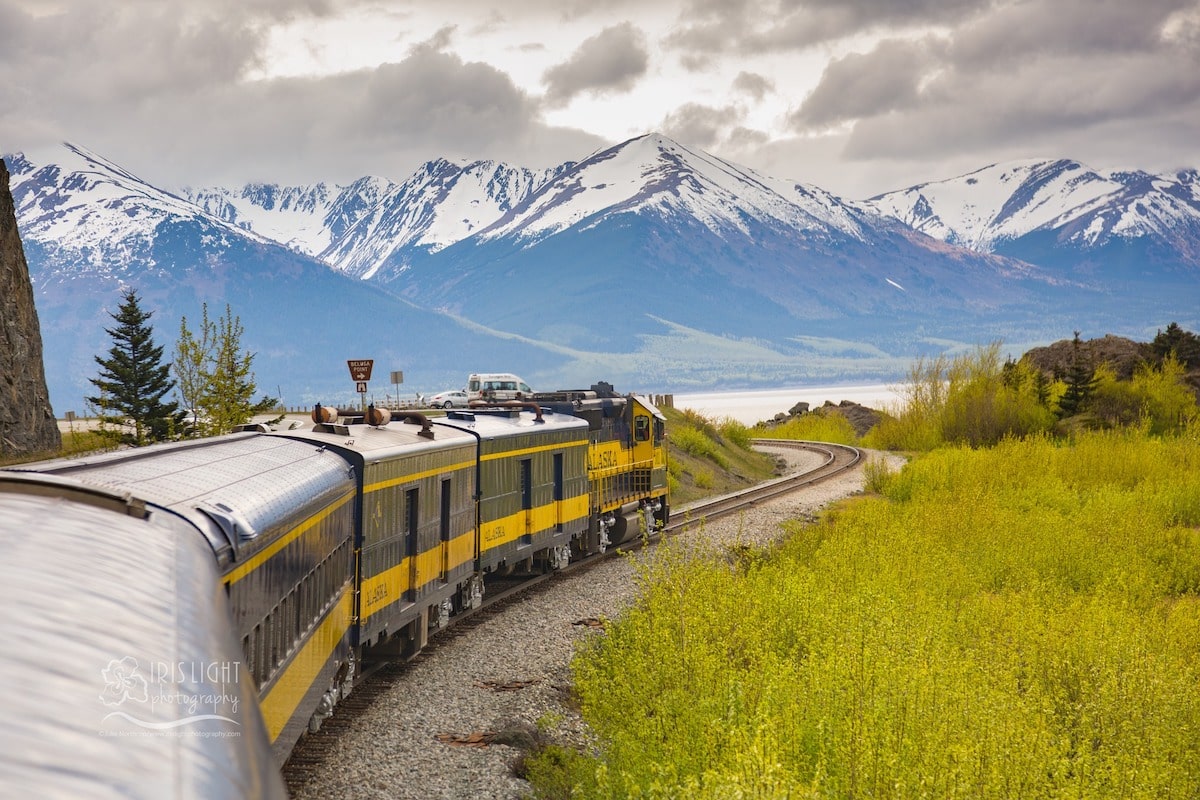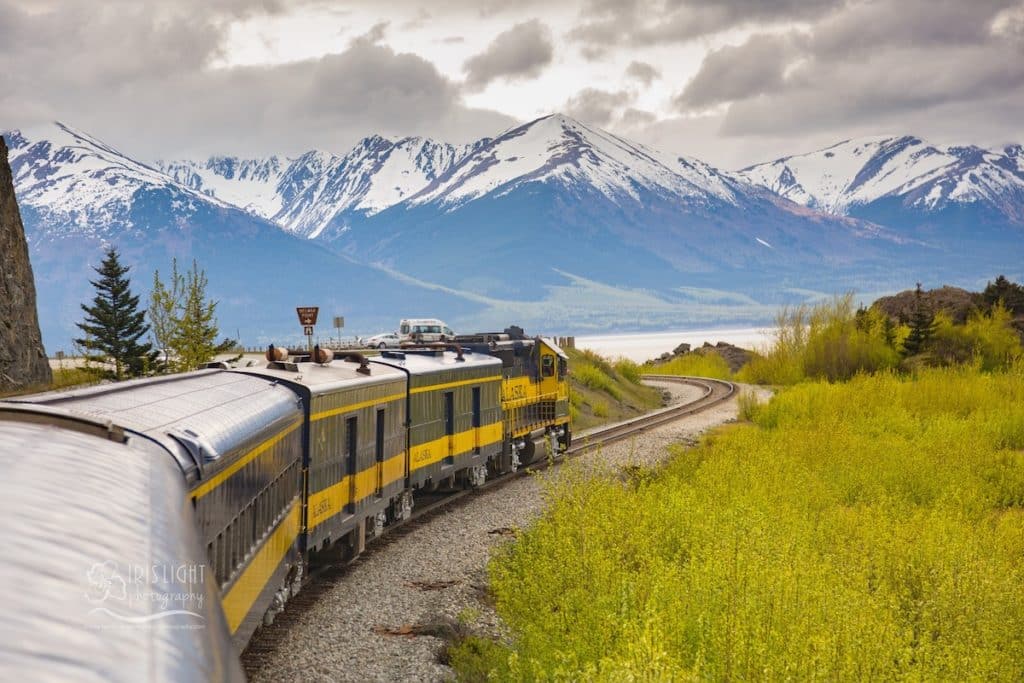 This July, take the Alaska Railroad journey from Anchorage to Seward, known as the "Coastal Classic."
This is a wonderful journey through the beautiful landscapes of the Last Frontier. The scenic rail trip covers around 114 miles and takes around four and a half hours, giving you plenty of time to soak in the beauty of Alaska's wilderness.
The route shows off panoramic views of the Turnagain Arm, majestic mountains, turquoise lakes, and winding rivers, giving you a front row seat to some of the most beautiful parts of Alaska.
Along the way, keep an eye out for wildlife sightings, as bald eagles soar above and native animals traverse the nearby mountain slopes.
Ticket prices for the Coastal Classic usually range from $119 to $243 per adult, and you can choose options for different budgets and preferences.
Make sure to check the official Alaska Railroad website, or contact their customer service, for the most up-to-date pricing information, and to make your reservations in advance.
Alaska Railroad
Address: 3900 Arctic Blvd #304 Anchorage AK 99503
Phone: (907) 265-2494
Website: alaskarailroad.com
Drive The Dalton Highway
The Dalton Highway, also known as Alaska Route 11, is a legendary road spanning over 400 miles (640 kilometers) through the rugged wilderness of Alaska.
It stretches from Fairbanks to Deadhorse, passing through remote and stunning landscapes. Driving the Dalton Highway in July is a thrilling and fun experience for several reasons.
The weather in July creates great conditions for this particular road trip. With milder temperatures and longer daylight hours, you can comfortably drive this highway in the summer.
The road takes you through breathtaking scenery through the Arctic Circle, including the Brooks Range, sprawling tundra, and winding rivers. The ever-changing landscapes and the sense of isolation make it a truly immersive and awe-inspiring journey.
Visiting Alaska in July is an extraordinary opportunity for travelers seeking a one-of-a-kind adventure. While the weather may be unpredictable and could rain during most of your trip, what is guaranteed is a great time seeing Alaska's beauty!
---
Pin It For Later!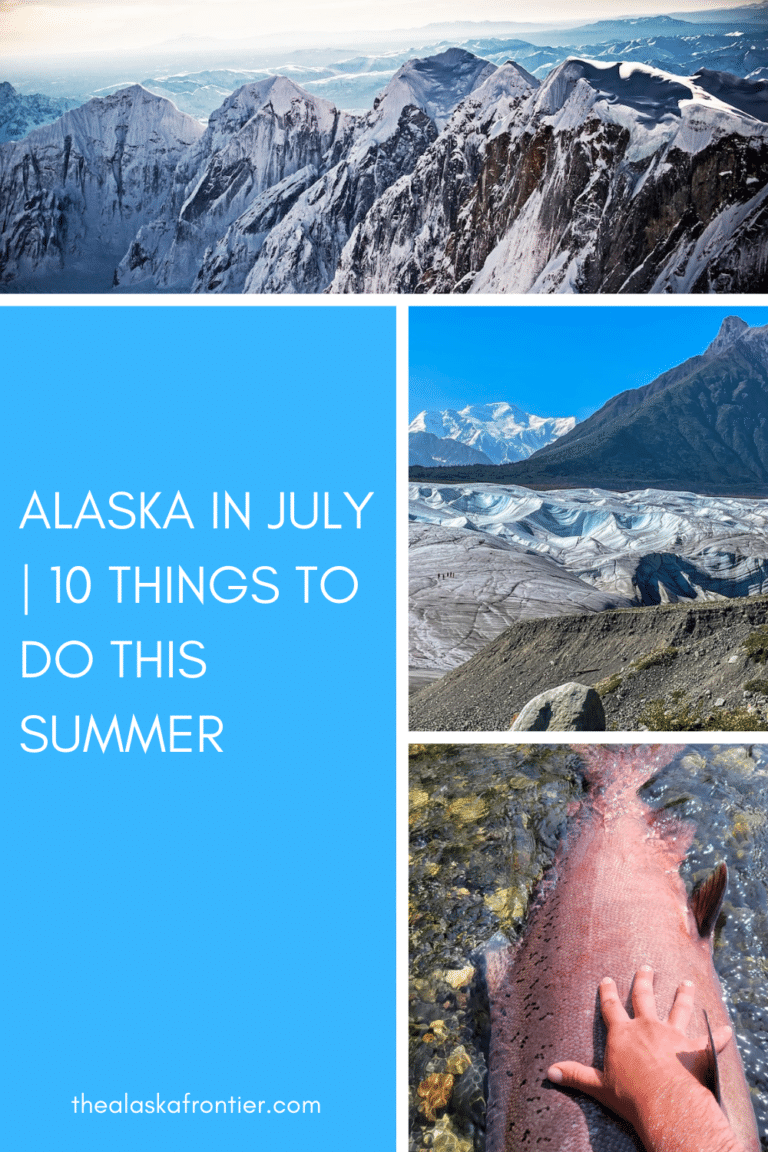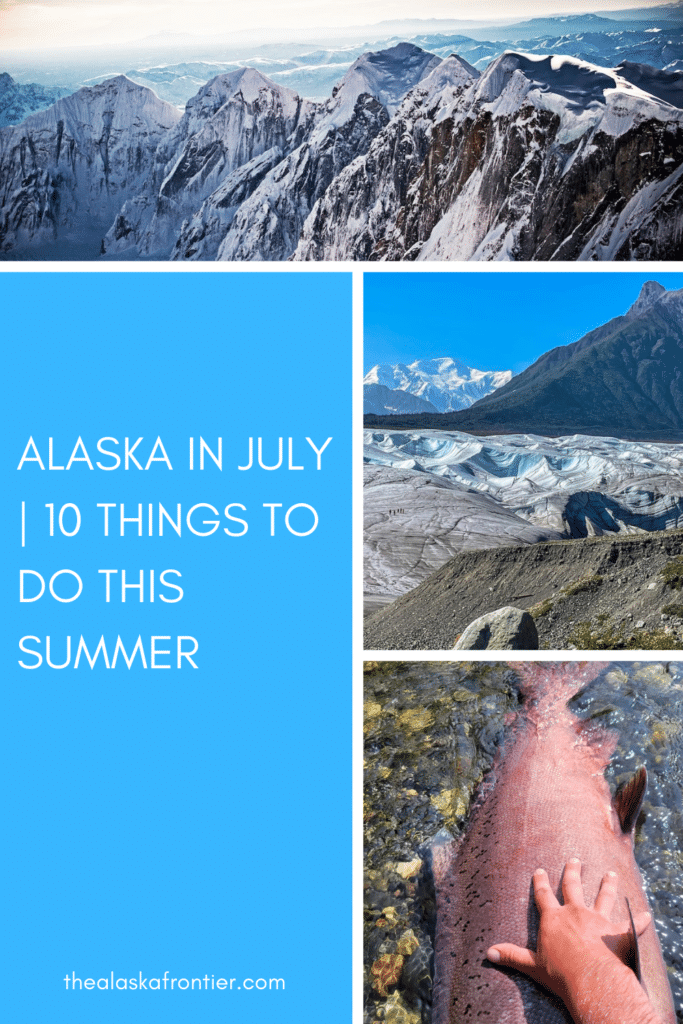 After living over 14 years in Alaska, Megan McDonald can confidently state that there's not much of the state on the road system that she hasn't visited. From the Brooks Range to McCarthy, Homer, and everywhere in between, every nook and cranny of Alaska is always her new favorite place.
As President and co-founder of Alaska-based boutique media agency HuMu Media, she spends her work time writing, photographing, and traveling, and her off time writing, photographing, and traveling. They say do what you love, and she is lucky enough to do so!
You can follow her travels on Instagram at @theitinerantginger