Are you traveling to Seward Alaska this year? Finding cabins in Seward can take some time because of how popular they are. Some of the best places to stay in are cabins. If you don't book early, lodging in the Seward area can fill up fast and become challenging to find an affordable and quality place to stay.
These cabins will allow you to explore the beauty that Seward has to offer. Staying in a cabin will allow you to get an experience of the rustic beauty that Alaska has to offer. Cabins are a great option especially in the winter when snow and cold temperatures take over.
Seward has a lot of activities for both summer and winter and is a destination you can get to anytime of the year.
Many people come by cruise or they drive from Anchorage to Seward and explore the beauty of Alaska on the way. We love exploring Alaska and would always suggest driving yourself – that way you can explore the area at your leisure.
Many cabins in the area are close to amenities and stores and are usually stocked with the basics you would find at a hotel.
Finding Cabins Available In Seward
If you have done any research on cabin rentals in Seward, you may be surprised at how fast things get booked up.
The busy season is usually June – August and finding a cabin can become difficult. Even in the winter people love to travel to Seward to get away for a weekend.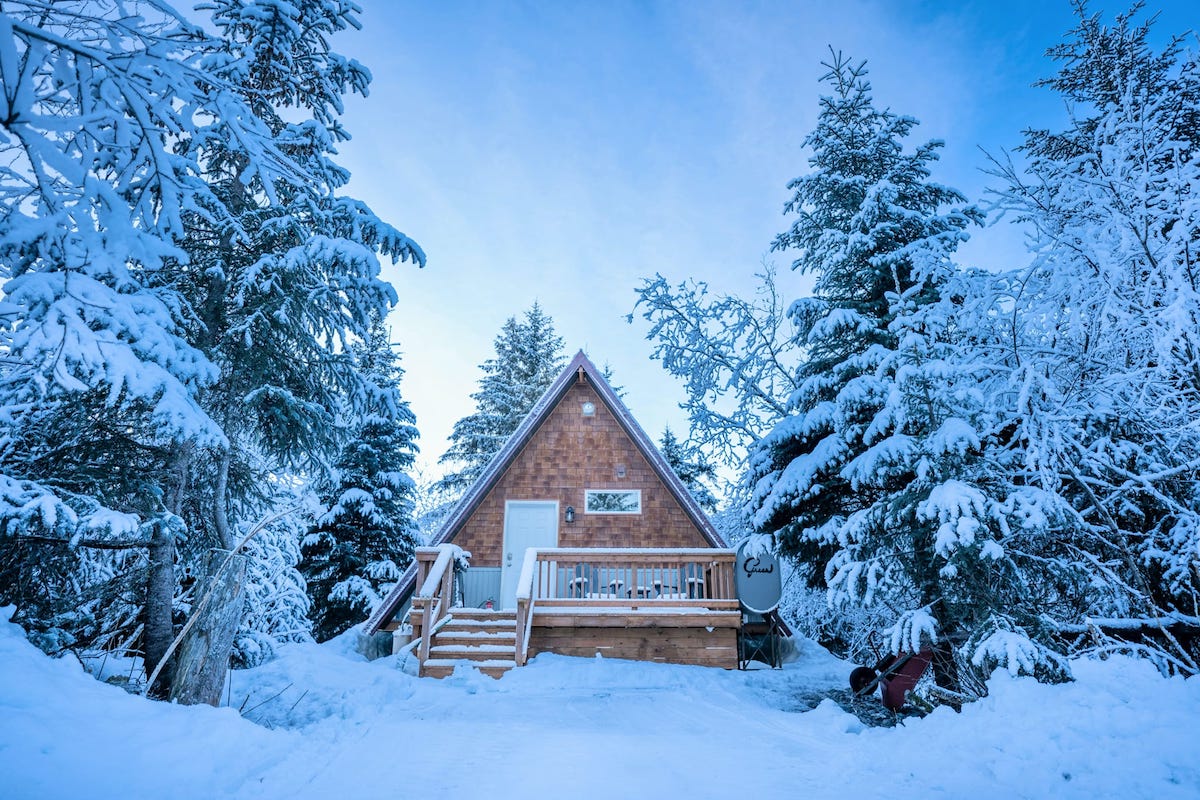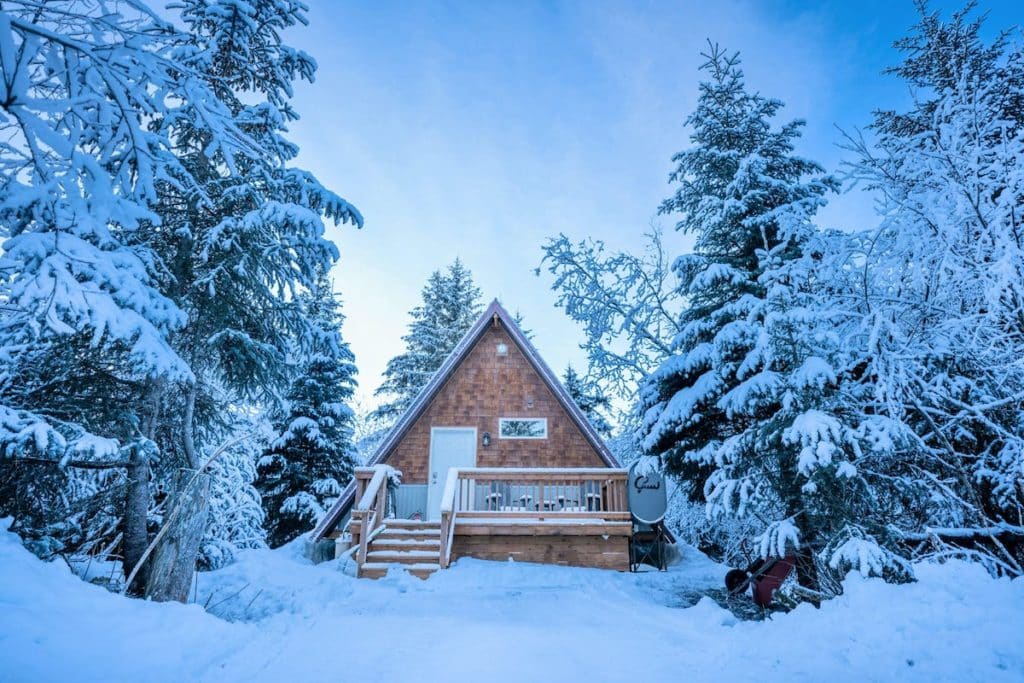 "The last day in the snow covered paradise of Seward Alaska we took some more photos of this spectacular little modern cabin! We had such a fun time and enjoyed our stay at our place so much we couldn't help ourselves and just wound up taking a bunch of photos for the owner so they'd have all they could ever want! It really blows my mind how many cool places there are "just around the corner" of even places you've been 100 times. My wife and I have been coming to Seward since we were little, and every time, depending on where you spend your days and your nights it just feels so different. And after we had some very long strenuous days out exploring, this was an Alaskan slice of heaven to come back too!" – Phillip Flippo
Glacier Creek Cabins can be found here on AirBNB
Exit Glacier Lodge and Cabins
This is another popular option for staying in Seward. The Exit Glacier Lodge/Cabins also has an incredible Salmon Bake restaurant.
Bookings for the Exit Glacier Lodge starts in May and goes through to September. You can book your stay with them directly on their website here.
The lodge makes it easy to get out and explore Seward while you are visiting. They have everything you would need as well as information on what to do in Seward. Need a bite to eat? There is a restaurant and pub just steps away.
Just as the name implies, they are close to Exit Glacier. This is a great place to explore, learn about the glacier, go on hikes and spend the day out exploring beautiful Alaska.
Come back to your cabin and relax before heading back out to explore more of what Seward has to offer.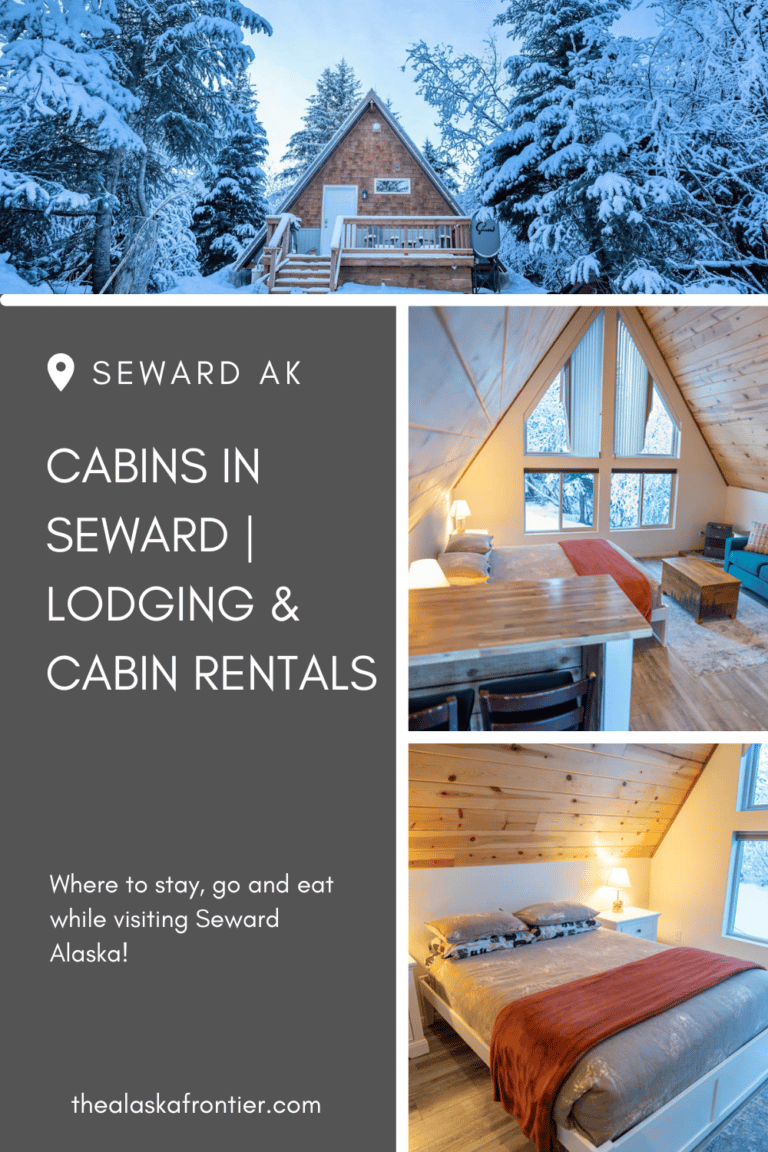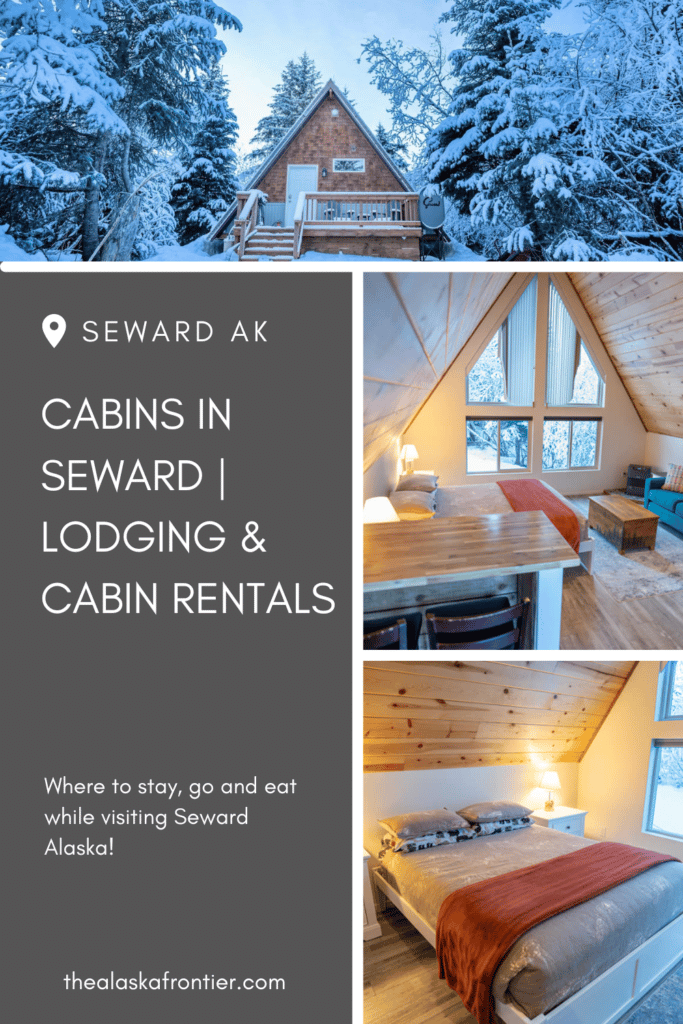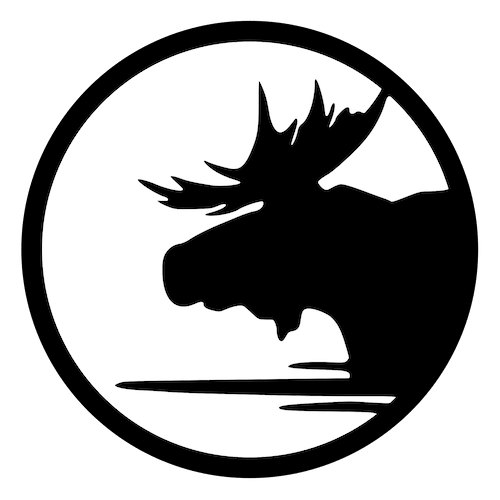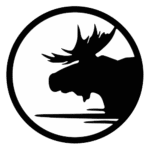 We run one of the biggest Alaska Facebook groups with over 210,000 members and growing everyday! Started in 2014, The Alaska Frontier has grown to what it is today. A large group of like minded people sharing their love of Alaska with one another.
Within our group you will find people asking questions, sharing pictures and videos of their time in our great state. Some of these questions will get a longer response from us, as a post that you will read here.