Living in Alaska offers incredible beauty and large vast empty lands to explore. The wilderness and wildlife attract visitors from all over the world, every year.
People come to Alaska wanting to see it's beauty. But what most people don't realize is just how far Russia is from Alaska.
If you have ever wondered how far is Russia from Alaska, we will answer that question as well as give you actual pictures of Russia from Alaska and of the distance between Russia and Alaska. Getting pictures from this area is difficult because of the very few people who actually live there.
According to the current census, only 85 people live on Little Diomede, this is down from 115 in the 2010 census.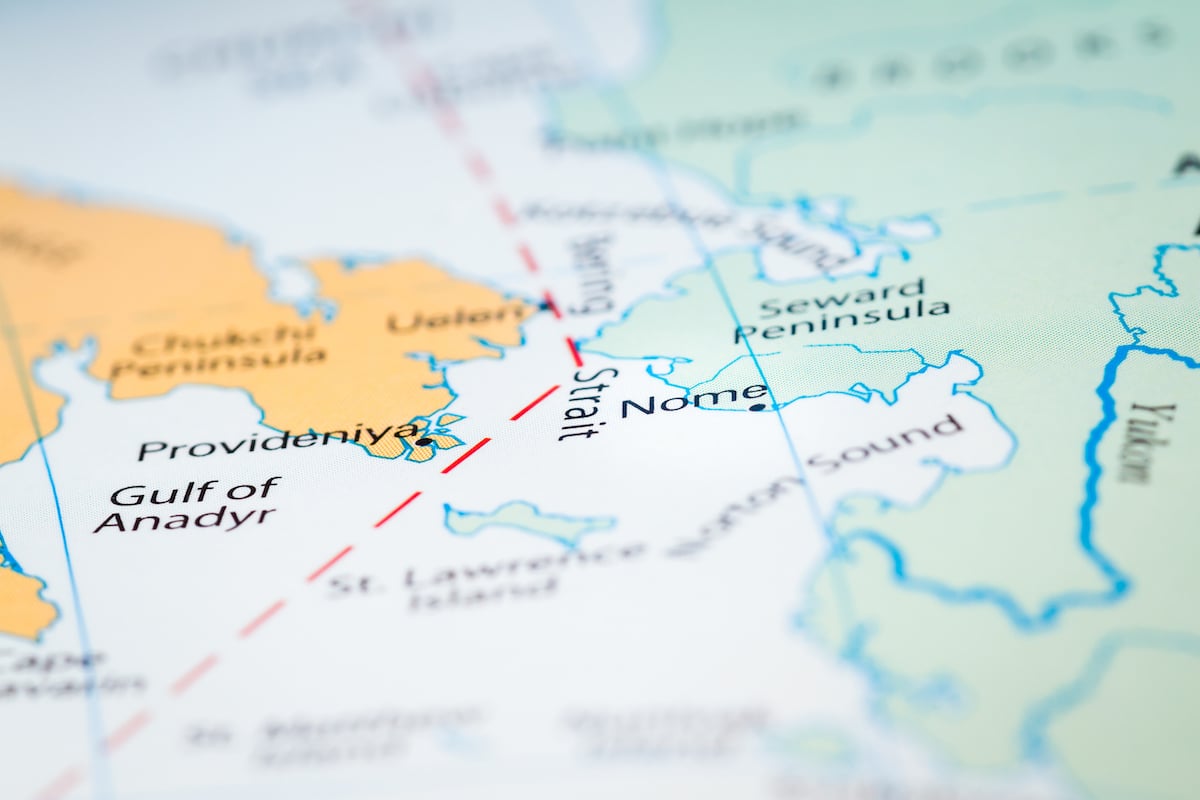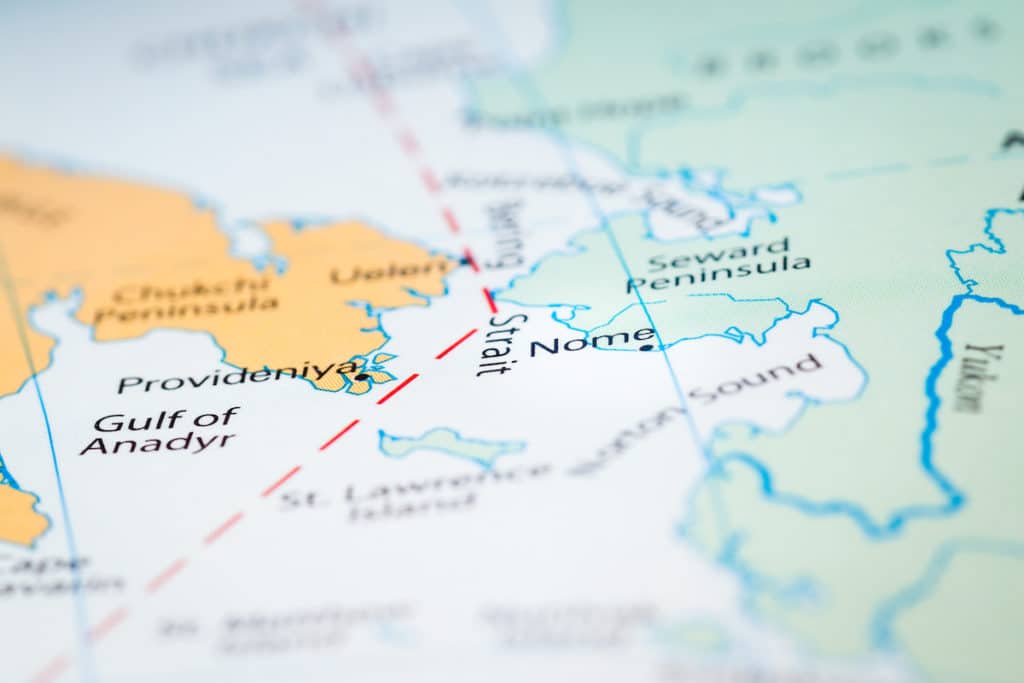 When you look at the world map you may think that Russia is on the other side of the world, but for those in Alaska the Continental United States and Russia are only 53 miles apart.
What is fascinating about this location is that from Little Diomede, there is a way to actually see Russia from Alaska.
Big Diomede (Russia) & Little Diomede (USA)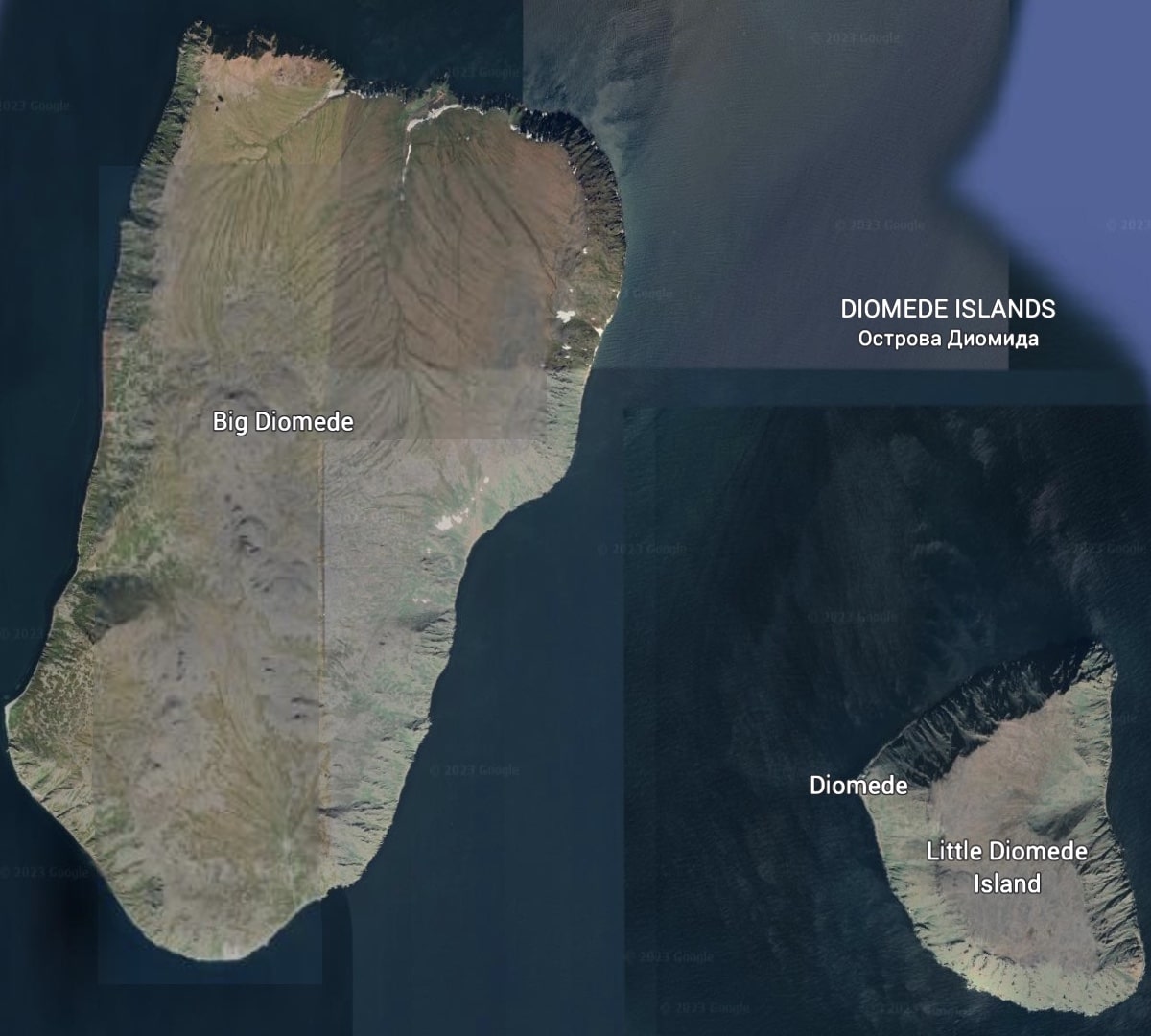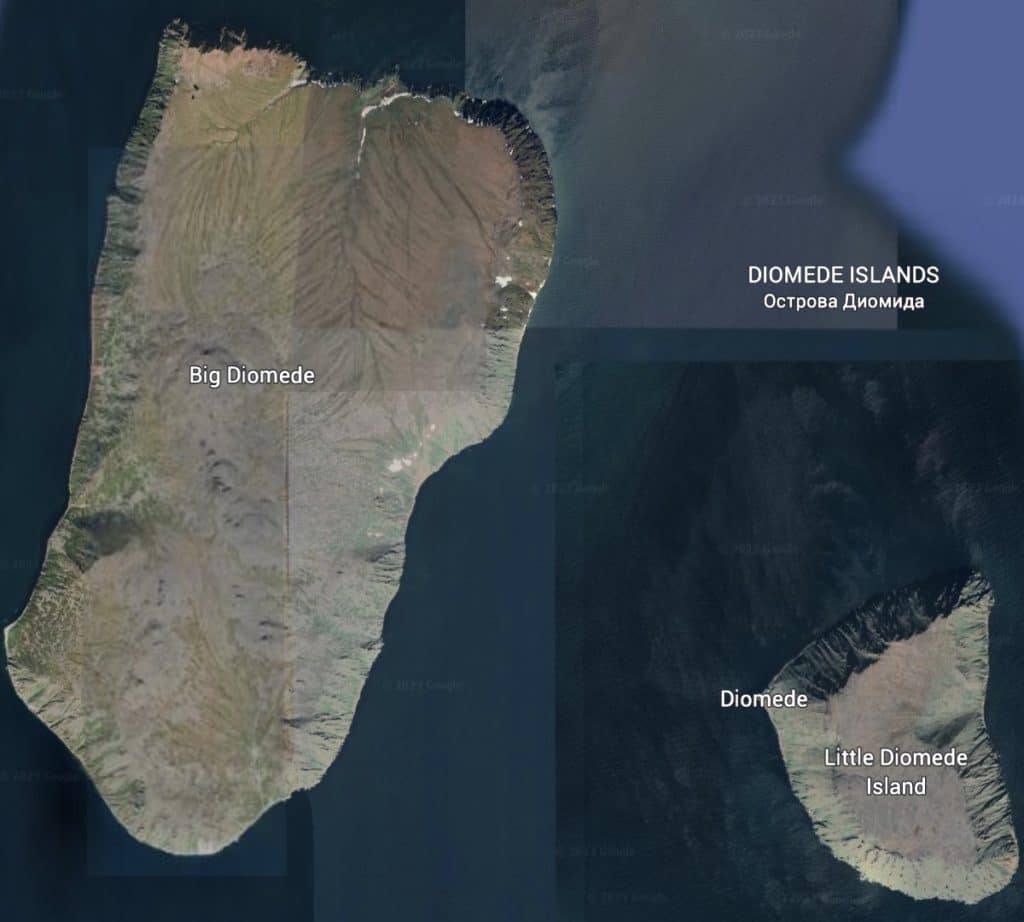 In the Bering Strait, which runs between Russia and Alaska, are two fairly small islands. Big Diomede is Russian territory and Little Diomede is United State territory.
If someone said they could see Russia from their home, they would have to live on this small remote island. Likewise if someone said they could walk to Russia from Alaska, they actually could if this area between the two islands froze in the winter.
There are too many dangers of walking on sea ice, one being that you could easily get crushed between two blocks of ice if there was a large enough wave to lift the ice. If the ice wasn't thick enough you could easily fall through, with no chance of a rescue – especially being so far out from any help.
Diomede is the settlement on Little Diomede Island where all of the homes stand on the West side of the Island. If you were looking out your window and looked across the water you would see Russia, or Big Diomede.
On a clear day you can easily see Big Diomede from Little Diomede.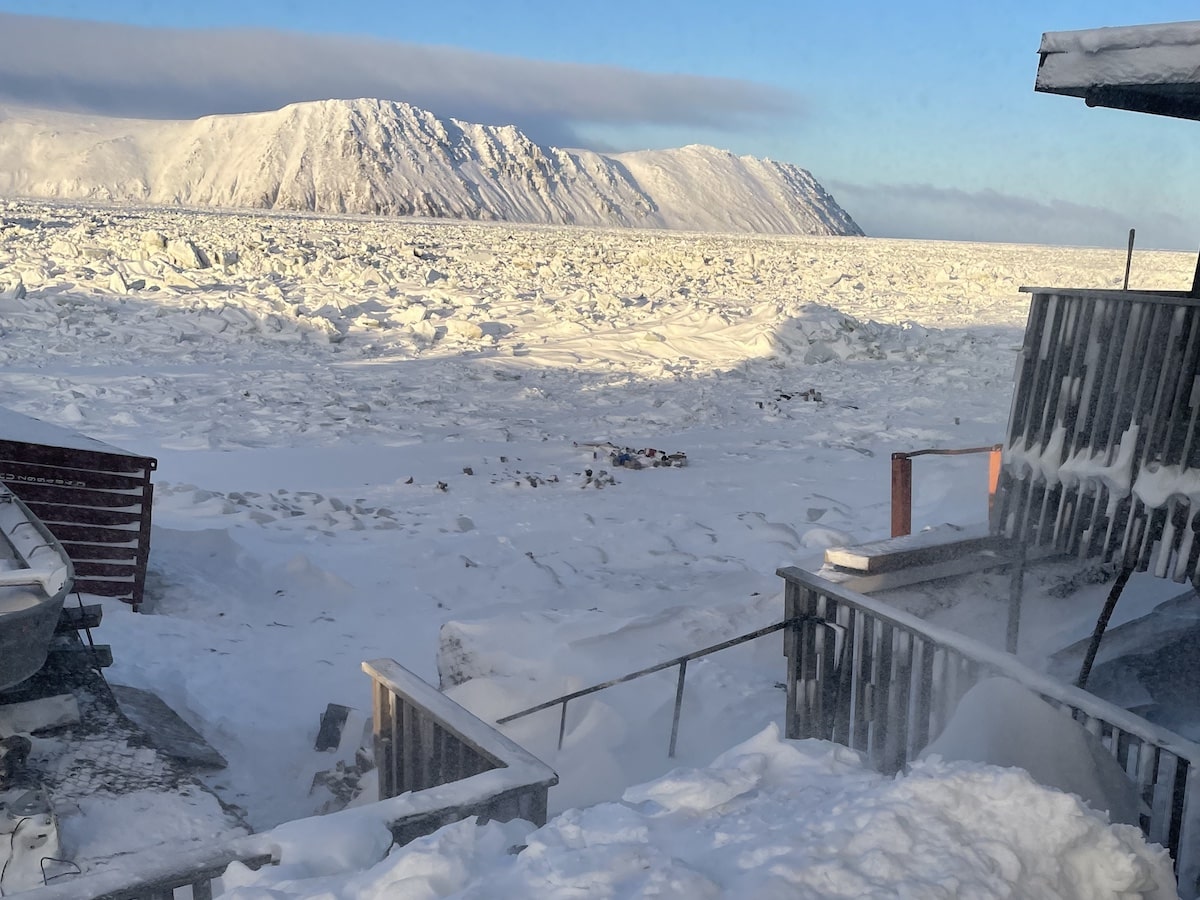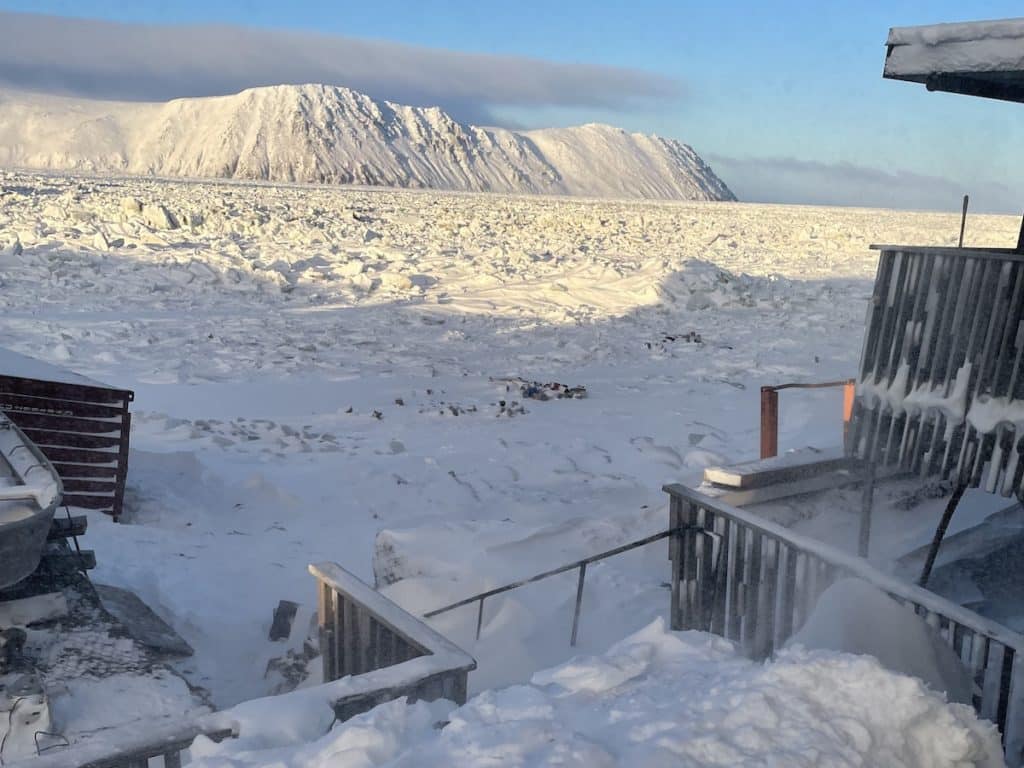 What is fascinating about this location is how far away Diomede is to most population centers. One of the easier ways of getting to this little island is by flying from Nome, Alaska. Nome is about 134 miles from Diomede, Alaska and is a short helicopter trip away.
Here is a video of a helicopter bringing supplies. A contractor from Nome was working on fixing one of the homes on the island so that it could be livable again.
In order to get anything to the island it is mostly brought in by helicopter.
Even though both of these islands are separated by 2.4 miles (3.8 kilometers), they are both in two different days. The International Date Line separates both of these islands so Big Diomede is 21 hours ahead of little Diomede even though they are just 2.4 miles apart.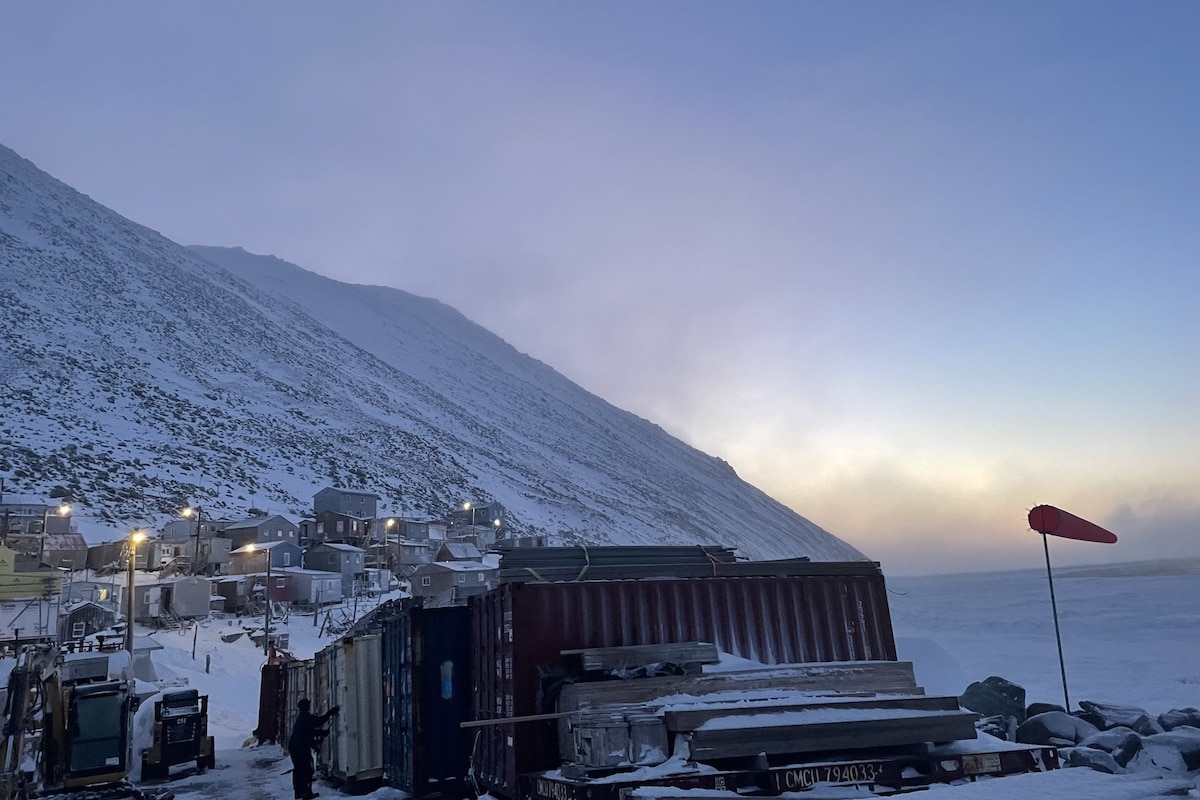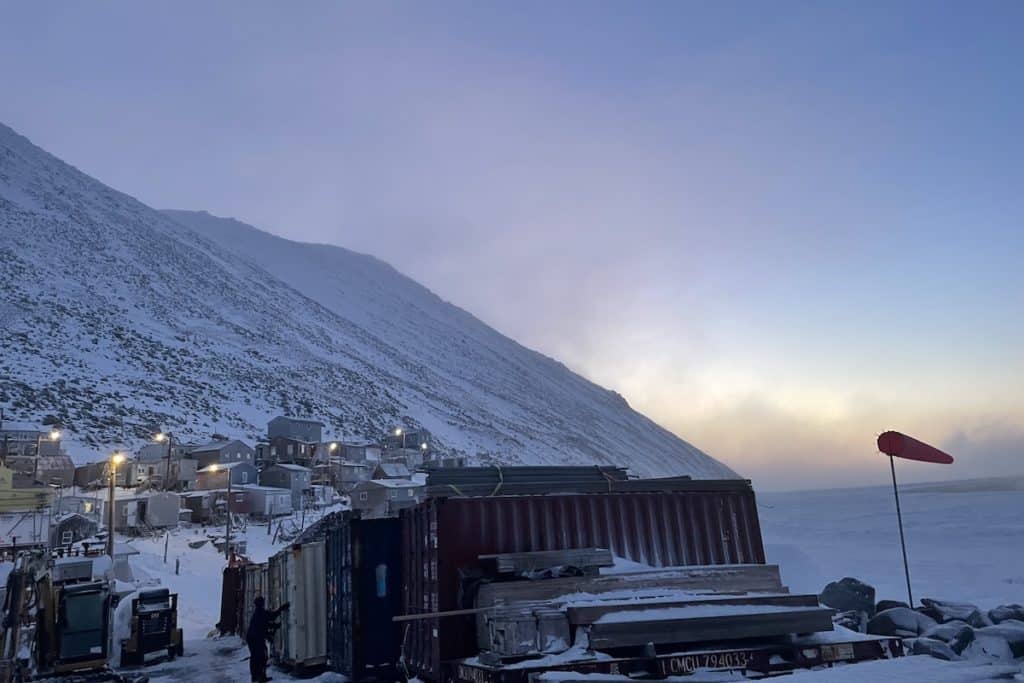 Can You Drive From Russia To Alaska?
There are no roads or bridges that connect Russia to Alaska. Driving to Alaska from Russia is impossible unless if you count snowmachining (snowmobile) and crossing the Bering Strait when the water is frozen.
If the water does freeze it won't be safe enough to travel across. We would never suggest anyone drive across this sea ice because sea ice can be very unpredictable.
Can You Walk From Alaska To Russia?
In the winter the Bering Strait could freeze enough to make it possible to walk from Alaska to Russia. Not only would it be extremely dangerous, but it would also be illegal since Russia is a different country.
Can You Swim From Alaska To Russia?
According to Britannica, the water temperature in the Bering Strait averages around 34° F (1° C) in the north to 41° F (5° C) in the south. Besides the extremely cold water, you could actually swim from Alaska to Russia – as long as you were wearing the proper gear.
The first person to complete the swim from Alaska to Russia was Lynne Cox in August 7, 1987. She swam from Little Diomede to Big Diomede in 2 hrs 6 minutes. During her swim the water temperature averaged around 44° F.
Over the course of years, there have been other people who have made the swim or have tried to make the swim.
If you were to swim to Russia from Alaska, it would be both dangerous and illegal.
Traveling From Alaska To Russia
The safest and correct way to travel to both countries is by plane. Take along your passport because you will be entering into a new country who will have their own rules and regulations.
In Nome Alaska, you can travel to Chukotka Russia by taking a 1-hour flight. You will need to make sure you have the correct documents in order to enter the country.
You could also take a boat across the water from Little Diomede to Big Diomede but that too is illegal since they are both different countries. If you were to make the journey, be prepared to face any legal consequences once you reach Russia.
Visiting Alaska And Want To See Russia?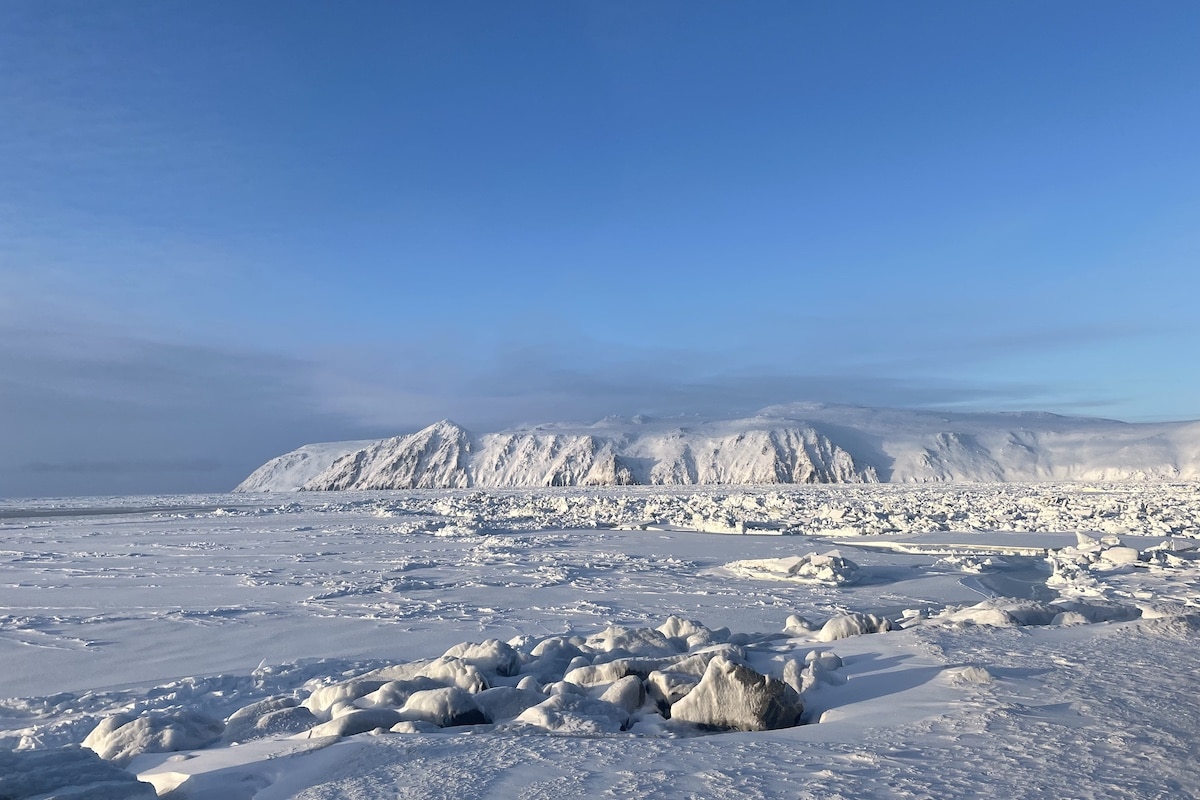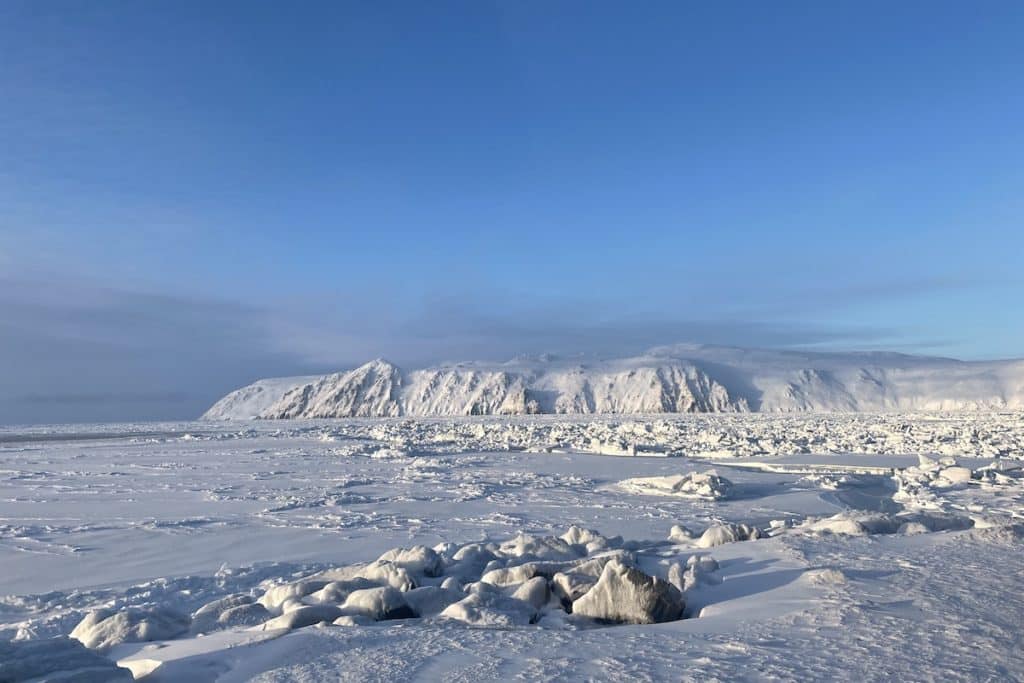 For those who get the thrill of exploring areas that most people in the world would never have the chance to – Little Diomede should be at the top of your list.
If you are the type of person who craves expeditions and to explore areas that no one else can – then Little Diomede is probably calling your name.
Alaska is an incredible state that offers many experiences and things to see. From incredible wildlife, glaciers, vast wildernesses to explore, the northern lights and tall mountains – we have it all.
Our great state has eight National Parks:
Denali
Gates of the Arctic
Glacier Bay
Katmai
Kenai Fjords
Kobuk Valley
Lake Clark
Wrangell-St. Elias
Between all of our National Parks there are some 41.4 million acres for you to explore!
We have unique locations like the Diomede Islands where you can see just how far Russia is from Alaska with your own eyes.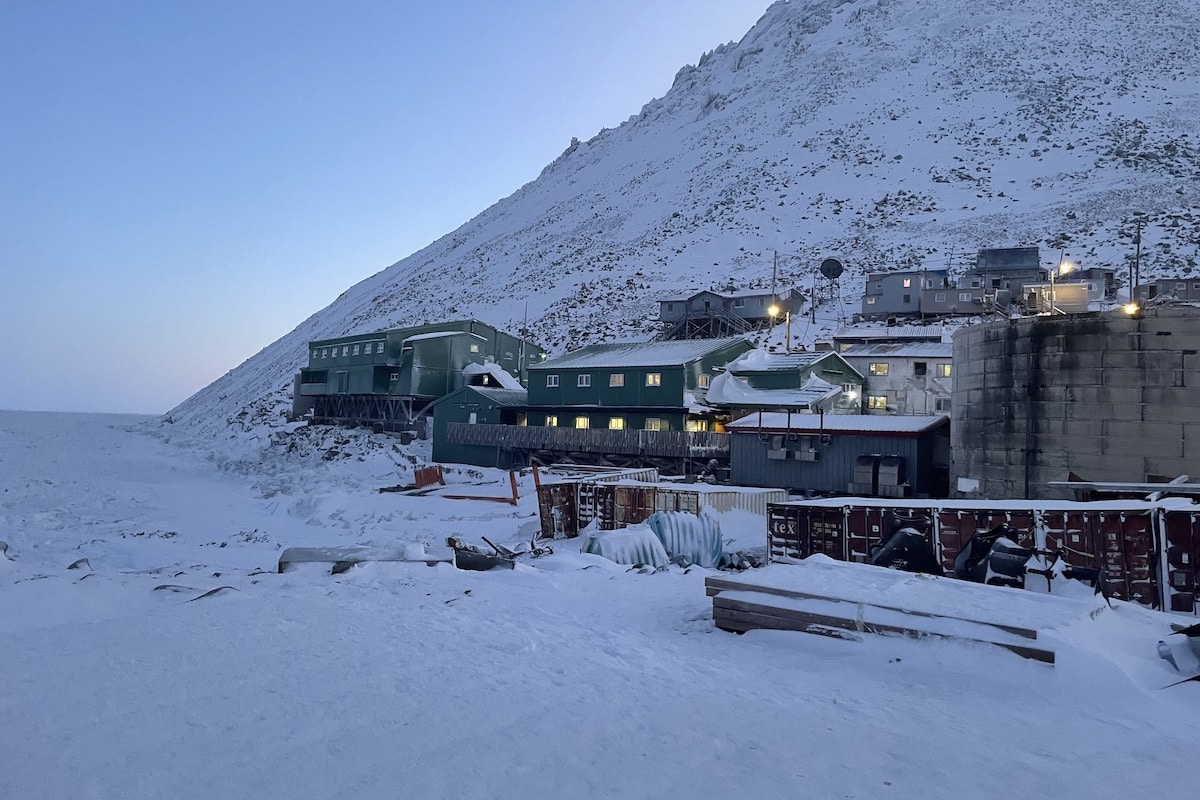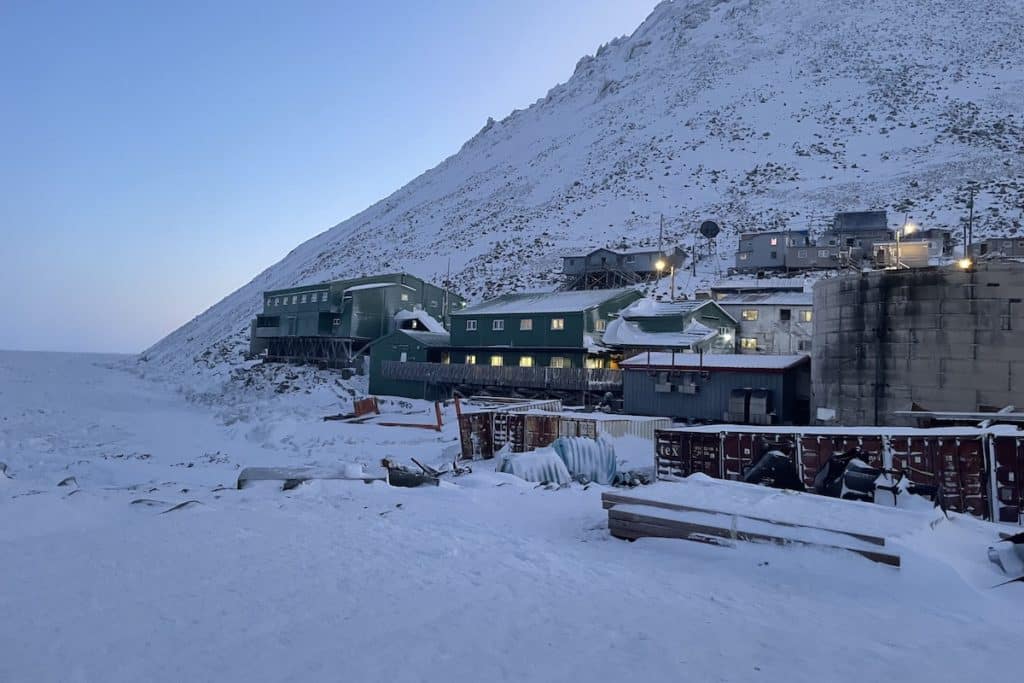 Have you been to this area and seen how farm Russia is from Alaska with your own eyes? Let us know and send us some of your pictures!