August in Alaska: a beautiful time of year! Alaskan summer is winding down, and the cooler season is about to begin. We believe August is one of the best months to come visit Alaska.
While most people think of Alaska as a snowy and frozen tundra, we know the coastlines and cities are generally around 50-60 degrees during this time of year.
This is a wonderful time to visit the Last Frontier as crowds start to fade, the days are light and bright, and the weather is comfortable.
And one of our favorite parts? We are heading into the aurora borealis season! There are so many things to look forward to as the cooler days and darker nights begin to come back again.
So if you are looking for some ways to live it up this month, here are the best things to do for August all around Alaska.
Alaska Craft Brew Festival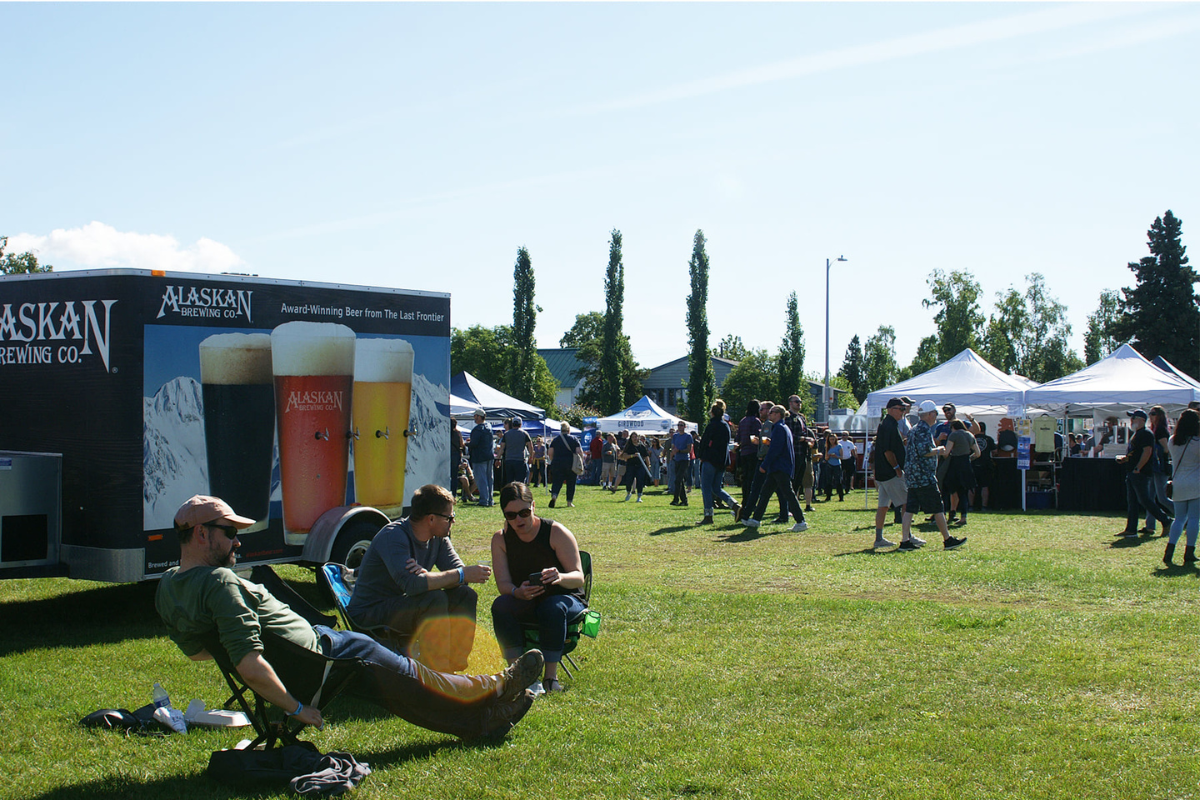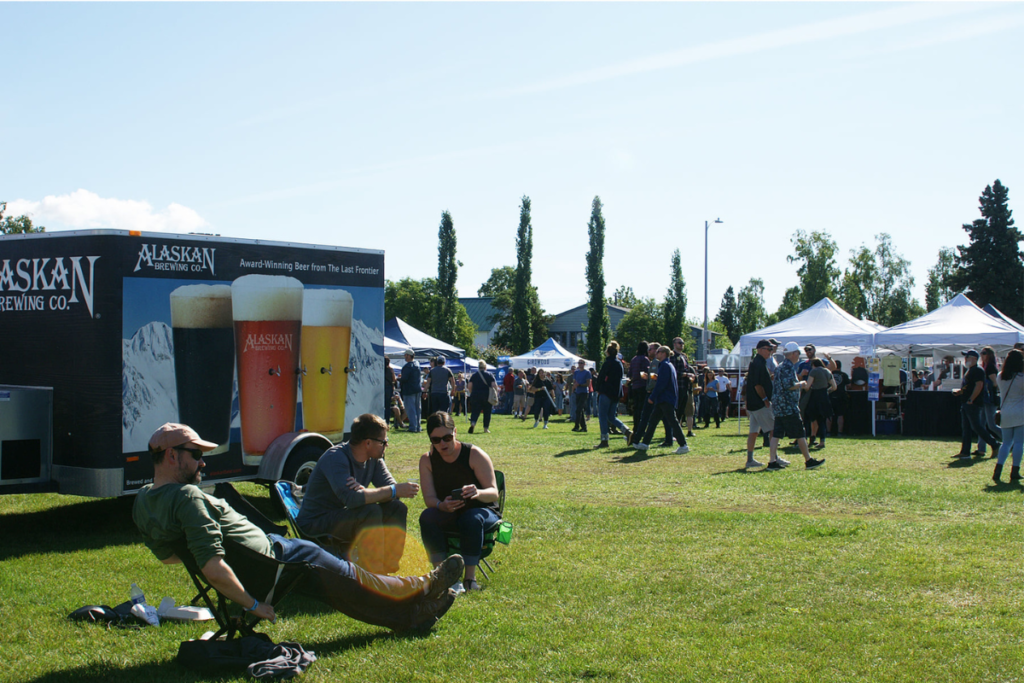 Three cheers for good beer! The Alaska Craft Brew Festival will take place on August 27th, 2022 at the Delaney Park Strip in Anchorage, Alaska.
Grab a brew and some delicious chow from a food truck, and settle into an outdoor festival of fun and live music.
Tickets are $50 for the day session, $55 for night, and if you are the designated driver for either session, your ticket is only $10!
Location Information
Celebration of Bears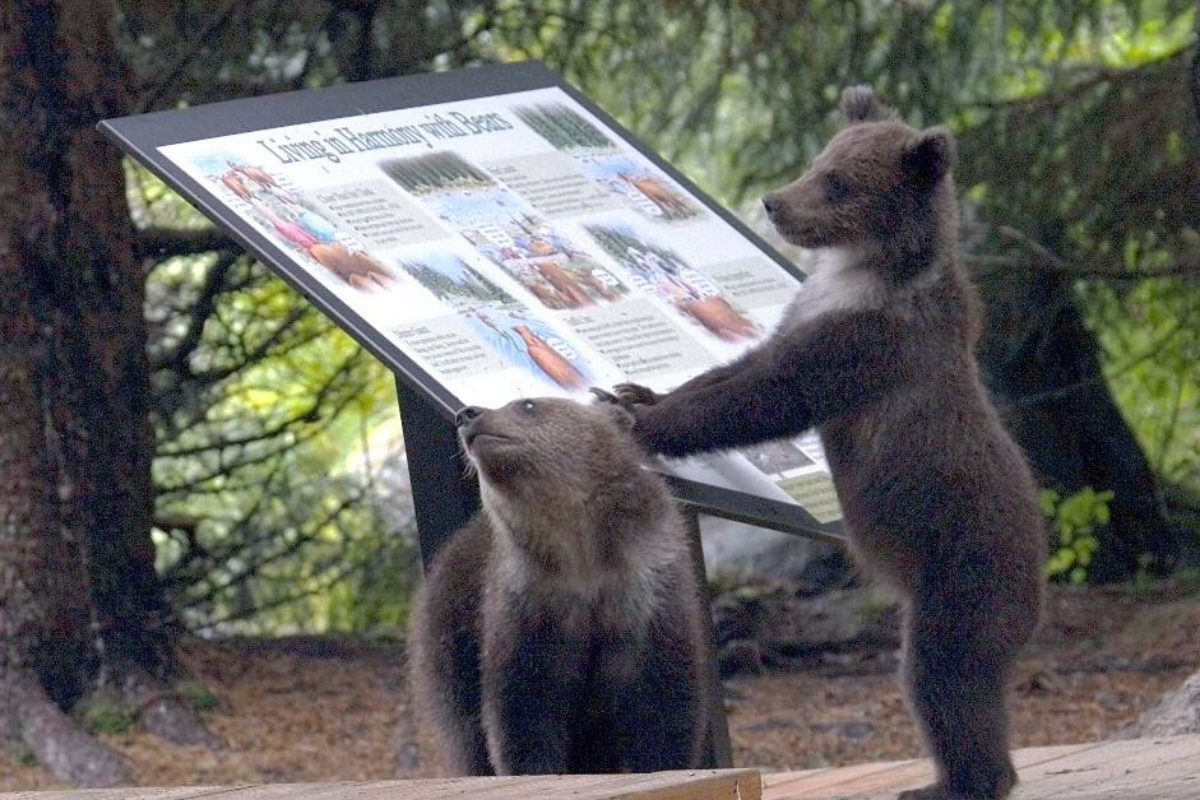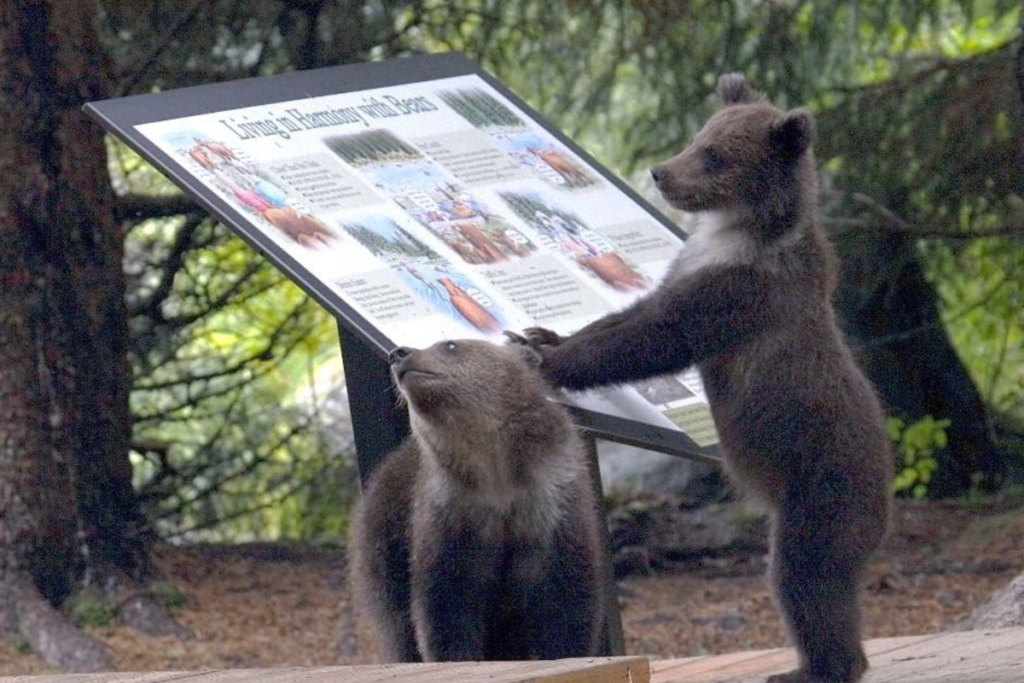 This is one of Alaska's newer events – the Celebration of Bears! This free two day event promotes bear knowledge and welfare awareness.
Hosted by the Alaska Chilkoot Bear Foundation, guests can learn how to safely use bear spray, enjoy lectures by biologists and bear experts, and young ones can listen to bear stories.
If you are in Haines, join in on the fun in August. Make sure to stay up to date on the details by checking out their Facebook page.
We're bear-y excited for this one!
Heart of the Aleutians Festival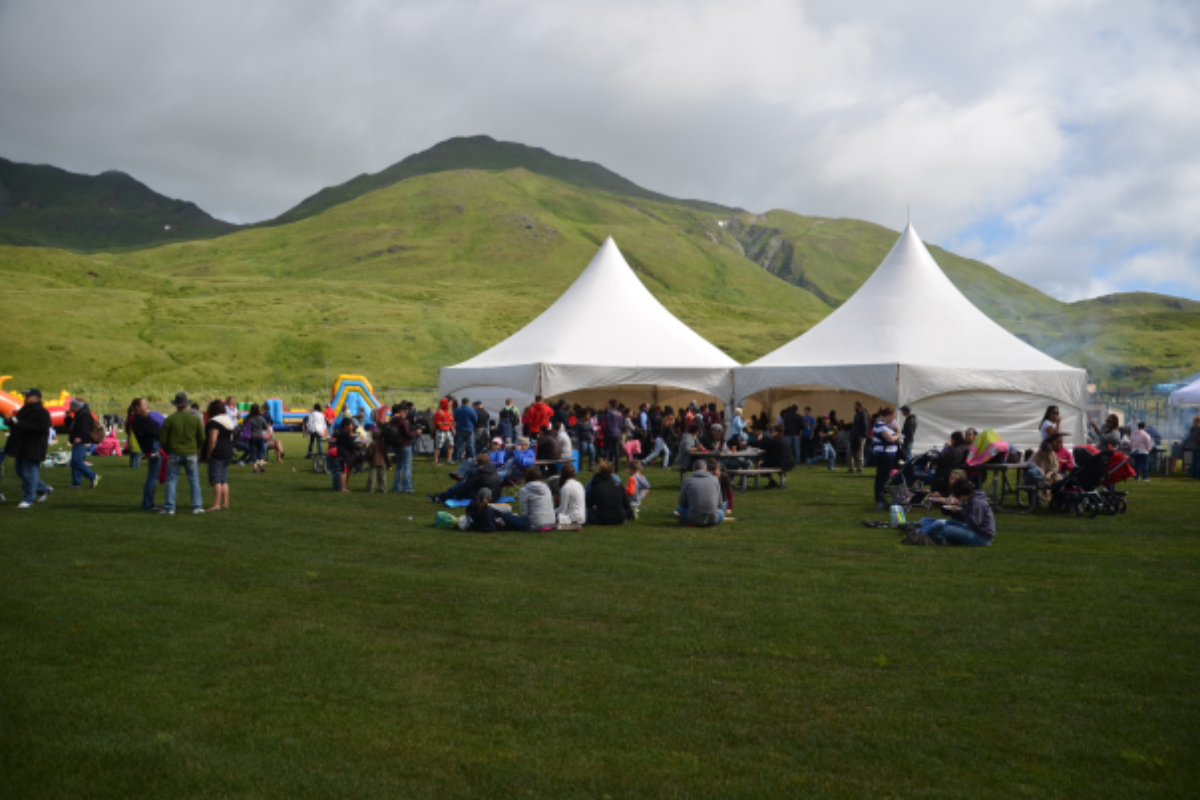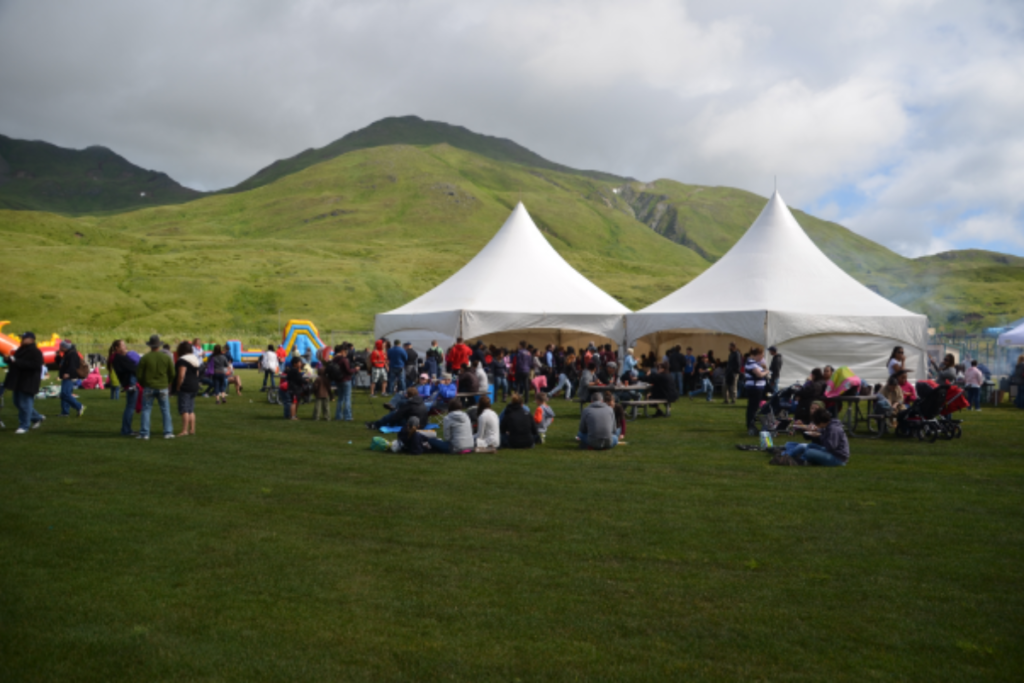 The Heart of the Aleutians Festival is a beloved local tradition in Unalaska. Taste delicious food and shop from local vendors while listening to live music.
This festival is also a family affair, with inflatables for the kids to play on! And if you want to kick off the event in style, make sure to join in on the Aleutians 5k and Kids Tot Trot.
Don't miss the most anticipated event at the Heart of the Aleutians festival – the egg toss.
Location Information
Address: Ounalashka Community Park 1588 Broadway Ave Unalaska AK 99685
Phone: (907) 581-1297
Website: ci.unalaska.ak.us
Social Media: Facebook
Alaska State Fair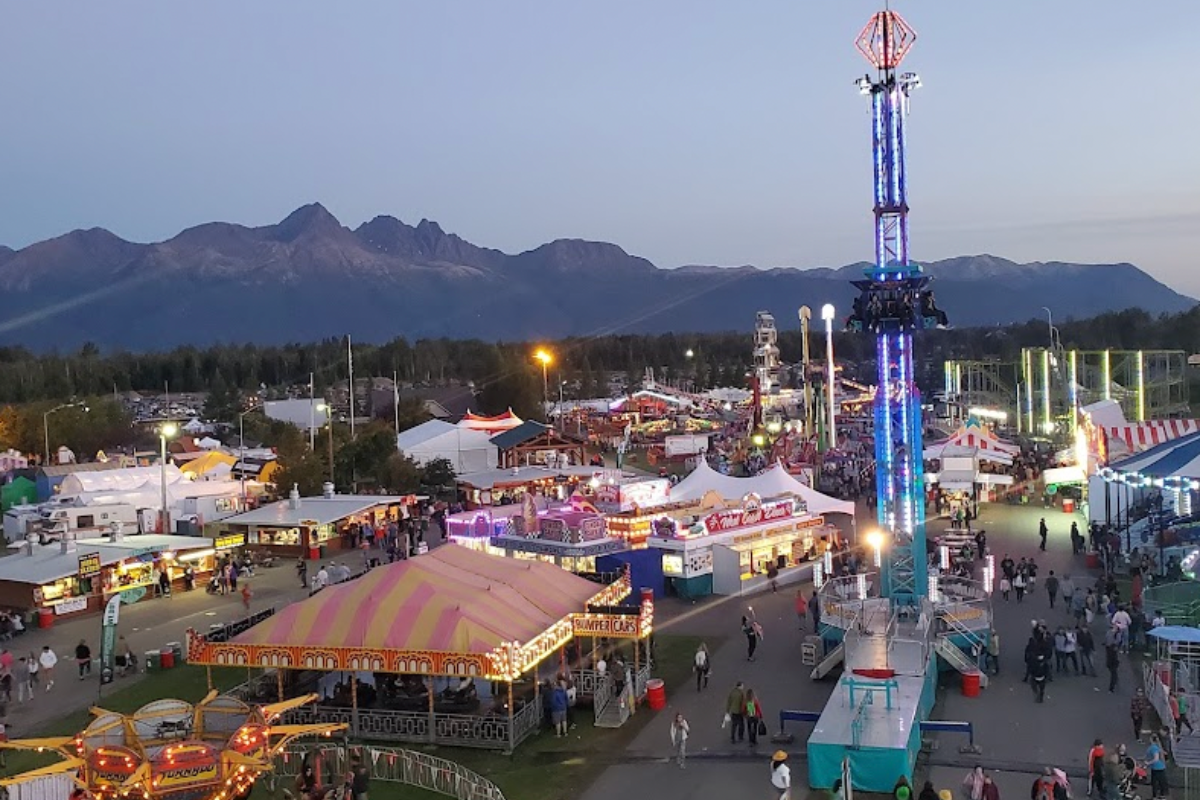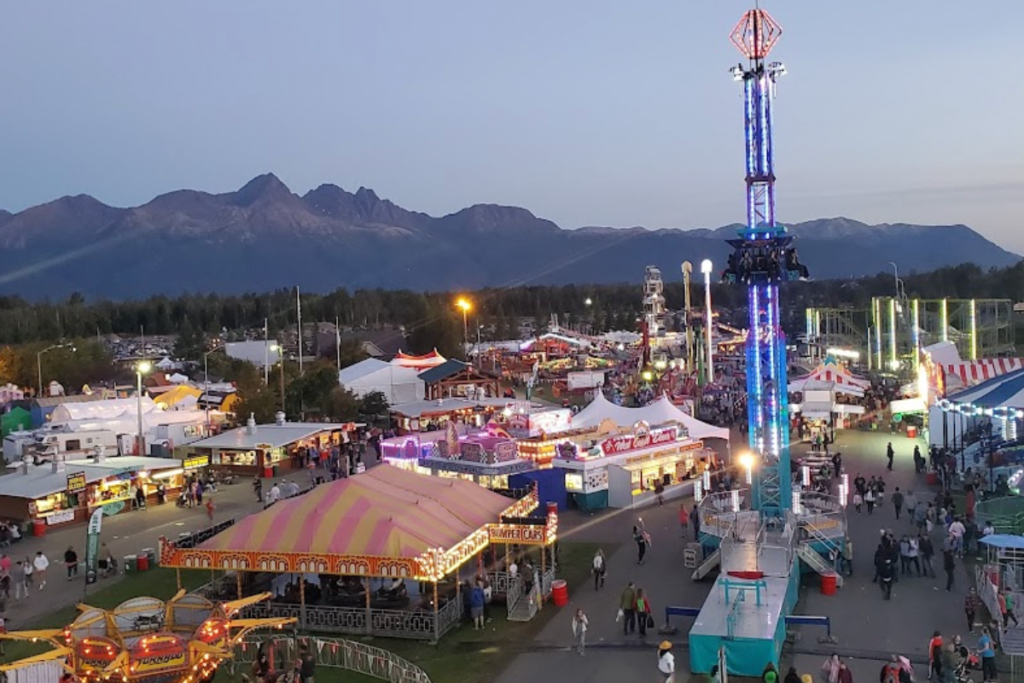 The 2023 Alaska State Fair is happening August 18th – September 4th in Palmer, Alaska. Hours will be 10am – 11pm daily.
This huge event has a jam-packed schedule of events, from the 16th Annual Midnight Sun Pumpkin Weigh-Off to baby goat yoga.
And who doesn't love the incredible lineup of impressive musical acts, the rodeo, and of course, all the fair food you can eat. This is one of the most anticipated and celebrated events of the whole summer, and not an event to be missed.
Tickets are available as a season pass or daily, and RV parking is available as well. If you are in Alaska during August, this is definitely an event you want to make it to.
Location Information
Glacier Hike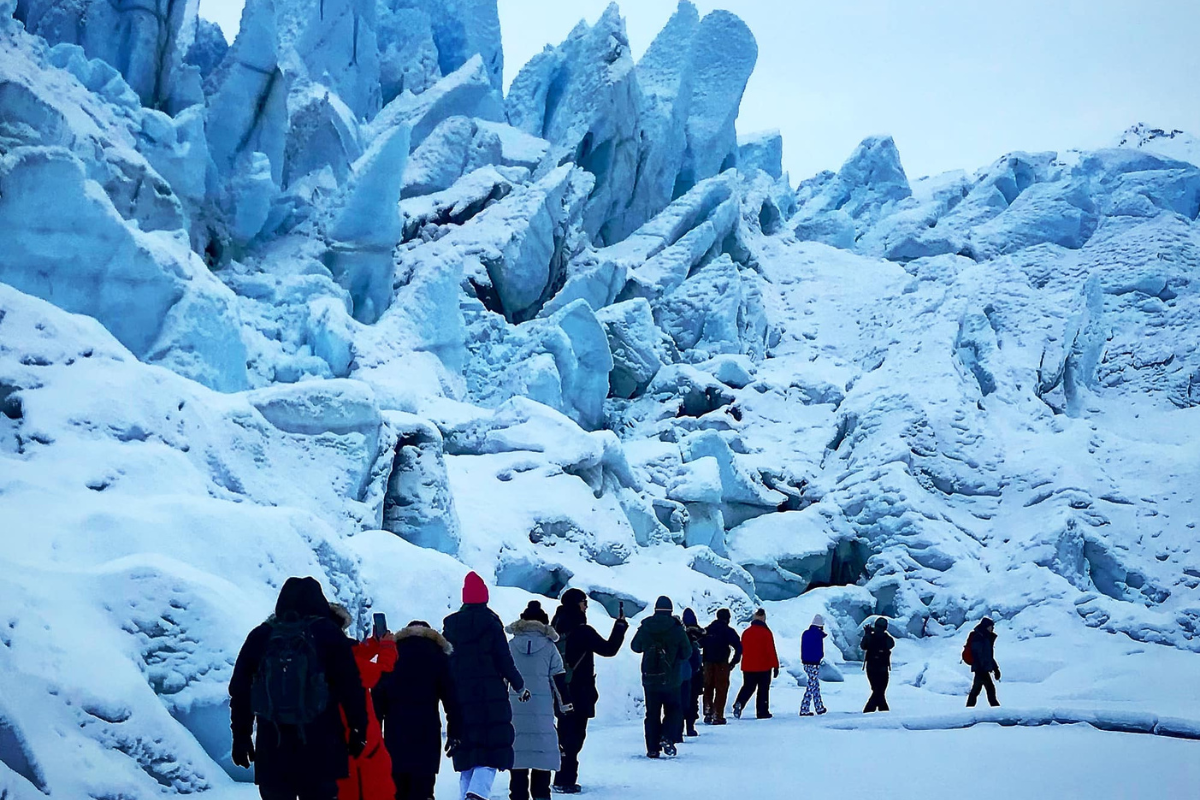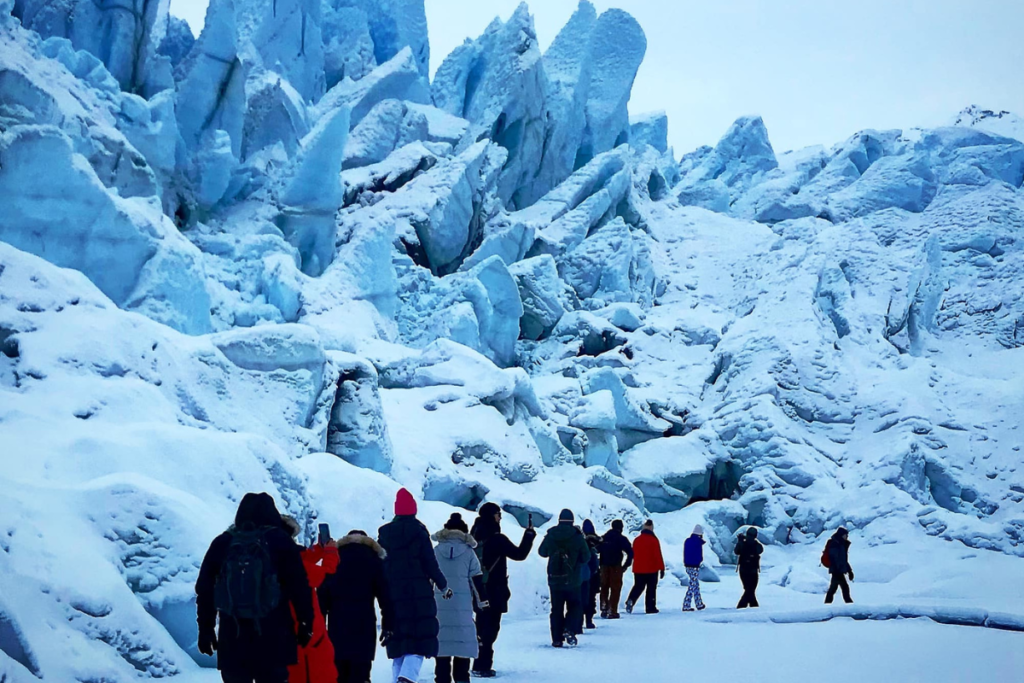 August is a great time to head out on a glacier hike. The glaciers are generally easier to access during the summer months, making glacier exploration easier and safer.
Explore the ever-changing Root Glacier with a guide and learn how to ice hike, or check out, the Mendenhall Glacier just outside of Juneau.
We also love the easy Matanuska Glacier hike with Glacier Tours on the Matanuska. Departing every half hour from 10am-5pm, you will have an experienced guide show you some of the best ways to navigate the glacier.
It's only a two hour drive from Anchorage. Don't forget your gloves!
Location Information
Address: 66500 S Glacier Park Rd Sutton AK 99674
Phone: (907) 745-2534
Website: glacier-tours.com
Go Wildflower Spotting
Wildflower season in Alaska spans from mid-June through August, so this is a great time to see everything in full bloom.
There are almost 1,500 species of wildflowers in Alaska, so it will be hard not to spot something beautiful.
We feature both Lupine and Fireweed photos in our Alaska Calendars each year. These make incredible gifts that can be framed after the year is over.
Spot Alaska's most iconic and recognizable flower the Lupine. This gorgeous purple flower comes into full bloom around late July, so August visitors will see them coating meadows and mountainsides.
As an added bonus, they tend to attract wildlife so you may see an animal or two as well.
Another favorite wildflower in Alaska is the Fireweed. In August this wildflower is nearing it's peak and is an indication of the end of Summer and start of Fall in Alaska.
Our favorite places to spot some wildflowers?
Location Information
The Chugach National Forest outside of Anchorage
Glacier Bay National Park
Eaglecrest Ski Area in Juneau
Eveline State Recreation Area in Homer
See if you can spot the Forget-Me-Not, Alaska's State Flower, during your search.
Anchorage RunFest
August 19 – 20, 2023 is Anchorage Runfest. There are several options of races for runners to select from, including the unique United Physical Therapy 49k Ultra, created to celebrate the 49th state.
Other events include a virtual expo, movie night, and pasta feed. You will want to make sure you carbo load before the big race.
Location Information
Anchorage Market & Festival
Who does not love a farmer's market? The Anchorage Market is Alaska's largest open-air market with incredible shopping and over 100 vendors.
Shop for apparel, Alaskan souvenirs, produce, and goods from around the world at this family-friendly event that runs through the entire month of August in Alaska!
The market is open Saturdays from 10am to 6pm and Sundays from 11am to 5pm.
Location Information
Address: Outside the Dimond Center Mall at 88th Avenue Anchorage AK 99515
Website: anchoragemarkets.com
Nome Blueberry Festival
Blueberry lovers, head to the Nome Recreation Center on August 24th for the Nome Blueberry Festival.
Sample blueberry jams and salsas, shop for blueberry-themed merchandise, and enjoy music and arts and crafts.
Join them on Wednesday, August 24th at the Nome Recreation Center for plenty of blueberry flavored goodies.
Location Information
Address: Nome Recreation Center 208 E 6th Ave Nome AK 99762
Annual Summer Arts Exhibition
Ketchikan, Alaska's Annual Summer Arts Exhibition is in full swing. This year, the Exhibiting Artist is the talented Gabriele Beyer.
Tickets are only $5 per person and the event runs through September 30th.
The 48th Annual Blueberry Arts Festival will be August 4-6, 2023.
Location Information
Juneau Food Festival & Farmers Market
Learn how to compost, forage for food locally, and even make pickles at the Juneau Food Festival and Farmers Market. This farmer's market encourages eco-friendly practices and locally sourced shopping, and supports small businesses.
On August 27th, 2022, it is open and free to the public from 10am to 3pm. Find them at the Juneau Arts and Humanities Council.
Location Information
Website: traveljuneau.com
Summer Dog Sledding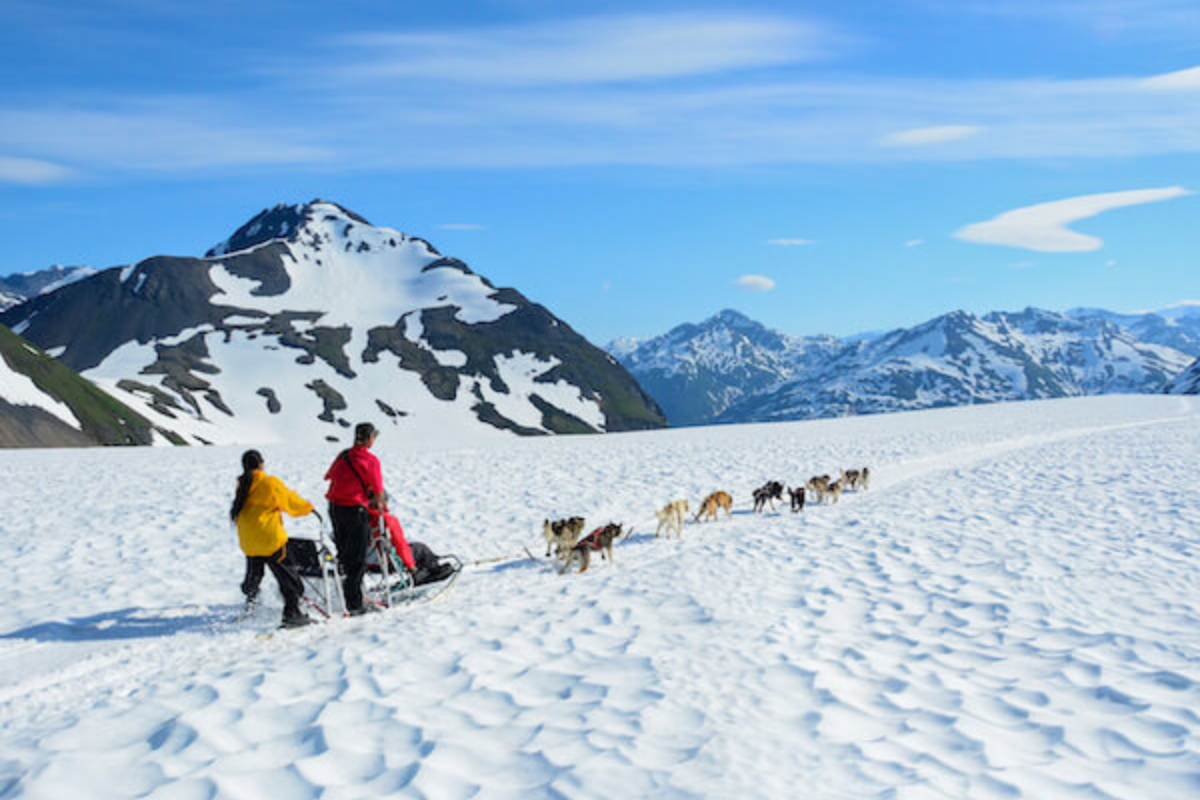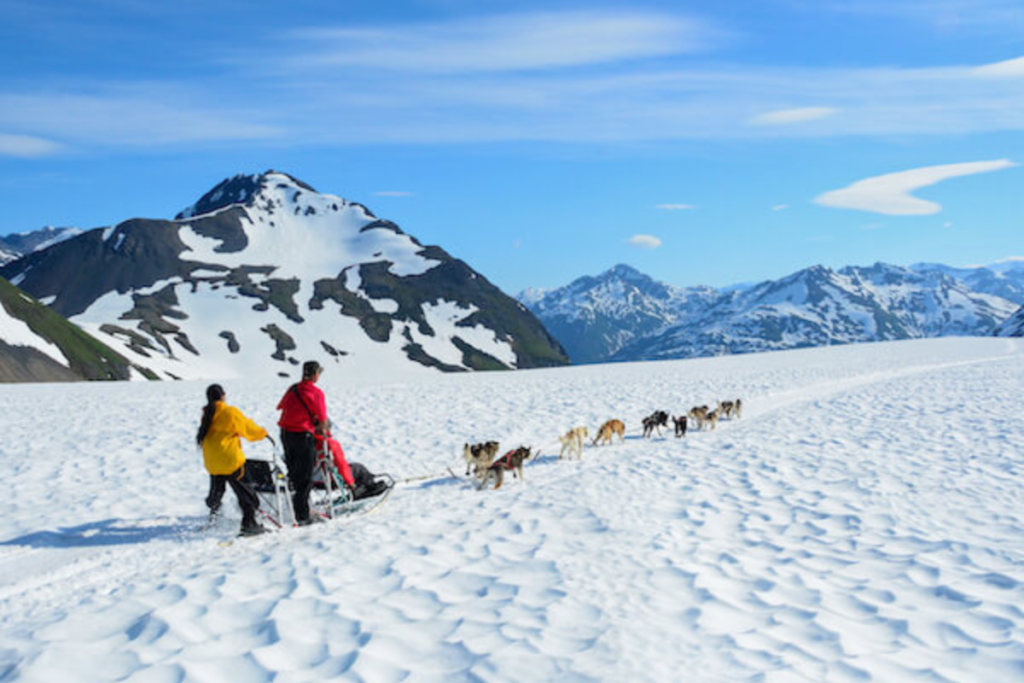 A snowy sport may seem like a winter activity at first thought, but here in Alaska dog sledding can be a summer event too!
In fact, during the summer months you will be headed to higher elevations for snow and will get a different vista than during the colder months.
We love the summer dog sledding tours that take you up onto a glacier to enjoy the incredible views.
These tours are available all over the state, but we love the Alpine Tour Alaska out of Girdwood. Available through the end of August, you can fly out to a glacier and spend 1.5 hours cruising along the ancient ice on your very own dogsled.
Location Information
Address: 599 Mt. Hood Drive Girdwood AK 99587
Phone: (907) 783-2360
Website: alpineairalaska.com
Alaska Greek Festival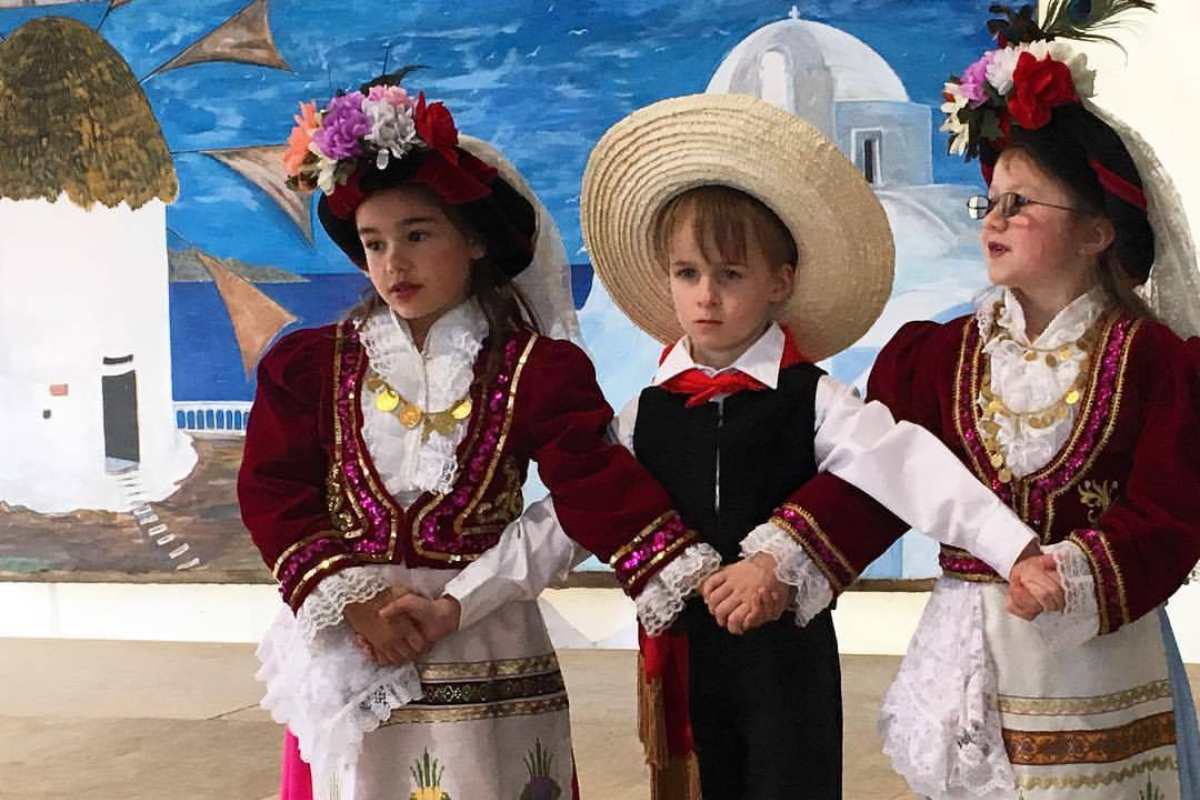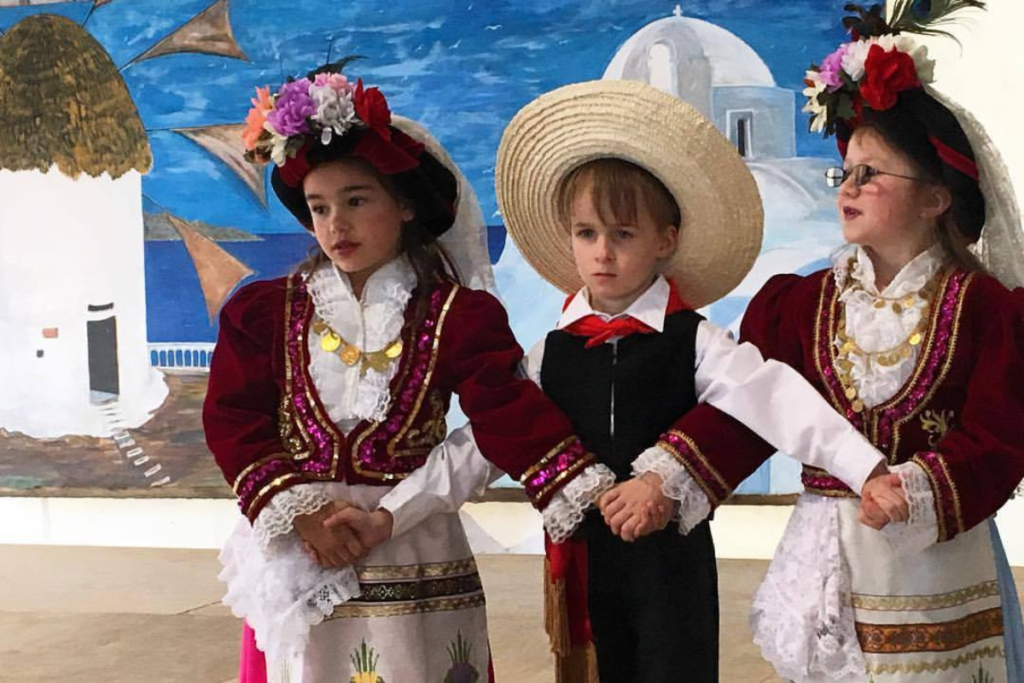 Celebrate all things Greek at the annual Alaska Greek Festival on August 19th – 21st! This festival is serving up souvlaki and gyros, all set to live Greek music.
And the best part? Admission is free to the public.
Location Information
With so many amazing things to do in Alaska during August, you will have all of your weekends jam-packed.
Are you looking for even more things to add to the itinerary? Check out this list of free things to do in Anchorage Alaska.