Close your eyes and visualize the perfect charming Alaskan town. Picture small shops, beautiful scenery, small cozy restaurants, and great opportunities for adventure, outside one of the most famous national parks in the world.
Well, that is Talkeetna!
This quirky town in Alaska sits above Anchorage, and just south of Denali National Park. It has all the agreeableness of a small town, with the opportunity for adventure that is quintessentially Alaskan!
This turn of the century gold mining town is filled with log cabins, old roadhouses, and plenty of charm.
It is the infamous basecamp for those planning to summit Denali, the tallest mountain in North America. Some of the most famous mountaineers in the world spend weeks in Talkeetna waiting for the weather to be just right before beginning their ascent.
But you don't have to be a world-class climber to enjoy this small town.
Instead, we have rounded up a great list of things to see and do while visiting. Just add these great things to do in Talkeetna to your upcoming itinerary!
Getting To Talkeetna
The small town of Talkeetna is actually quite easy to get to.
Located right on the Denali Parks Highway, this town of just under 1,200 people is easily accessible to most travelers. Whether you prefer to drive, fly, or arrive by train, this town has many ways to get here.
By Car/Bus
It is an easy 2 hour drive north from Anchorage to get to the small town of Talkeetna. Taking the George Parks Highway, you will travel through the beautiful Matanuska Susitna Valley before arriving at Milepost 98.7.
Take the Talkeetna Spur Road and travel another 14 miles before arriving in lovely downtown Talkeetna.
By Train
Ride the Alaska Railroad! The train stops at the Talkeetna Station all year long, and you can disembark close to downtown.
Talkeetna is on the Denali Star route, which leaves Anchorage at 8:15 am and arrives in Talkeetna at 11:15 am.
It is a gorgeous way to see the Alaskan landscape while you ride in luxury before arriving at your destination.
Learn more about the trip on Alaska Railroad's website.
By Plane
The quickest way to get to Talkeetna is to fly!
Grab a charter plane from one of the larger airports like Anchorage (ANC) or Fairbanks (FAI), and enjoy a short flight and spectacular scenery.
There is a small airport in Talkeetna (TKA) which is mainly used for sight seeing tours to Denali and back.
1.) Spend The Night In Talkeetna
Talkeenta is a vacation destination of the most fun and unique kind. Located right on the railroad, many visitors like to spend the night before heading on.
With its amazing location right outside Denali National Park, and wide offerings of things to do, many people choose to spend the night in this small town.
Whether you want a historic stay at the Talkeetna Roadhouse, a more glamorous overnight at the Talkeetna Alaska Lodge, or a rustic adventure at an Airbnb nearby, Talkeetna has it all.
Talkeetna Alaskan Lodge
Who doesn't love a little luxury in the wilderness? Talkeetna Alaskan Lodge offers just that, set on a ridge just above downtown Talkeetna.
Enjoy the views, the giant river rock fireplace, and award-winning dining.
Talkeenta Roadhouse
How about a little taste of history? Talkeetna Roadhouse has been around for a long time, and is practically an institution in Talkeetna.
Built in 1917, this roadhouse has offered lodging and good food for over a hundred years. And located right downtown, you will be close to all of the action.
Talkeetna Airbnbs
With over 185 homes available for rent on Airbnb and VRBO, you can experience Talkeetna like a local.
Browse through everything from large, luxury style cabins to glamping yurts. They have an option for every budget and every style.
Browse the entire Talkeetna selection of Airbnbs on Airbnb's website.
2.) Visit Main Street 
Main Street is the heart and soul of Talkeetna. This two-block section of town has so much to do, see, and eat. It is frequently the focal point of most visitors' experiences when they head to Talkeetna.
Located right next to the railroad station, Main Street is easily accessible to those traveling by rail, and packed with great things to do while you are in town.
Local artisans set up shop in Talkeetna's outdoor market every Saturday, Sunday, and Monday during the summer.
Year-round you can grab an ice cream cone, stop by Denali Brewing Company, and pick up some souvenirs at one of the local shops.
Stop for a meal at the Talkeetna Roadhouse, a famous and historic restaurant right on Main Street. Their pancake sourdough starter dates back to 1902! If you can't bear to leave this cool location, you can always spend the night, too.
Make sure to end the evening at the Art's Center to catch a show or concert! Or take a walk to the end of Main Street, and watch the roaring river run by and try to catch a glimpse of Denali.
3.) Talkeetna Eats
Talkeetna may not be the first place when you think of amazing Alaska food, but it should be. Many of the restaurants in town have been around for decades, and for good reason.
The food is fresh, the ingredients are usually local, and there is an undying love for everything delicious and hearty.
With plenty of fresh, local beer on draft, mouth-watering pizzas, and infamous bakeries, it is no surprise that Talkeetna has earned a reputation for good grub. When you arrive at Talkeetna, come hungry.
The best place to hit with the widest variety of choices is on Main Street. Hit up Talkeetna Spinach Bread in their beautiful Airstream trailer, grab some pizza at Mountain High Pizza Pie, or a burger and a brew at Denali Brew Pub. There is no wrong choice to eat here.
4.) Take A Zipline Ride
Take a three hour zipline tour across the skies of Talkeetna with the Denali Zipline Tours Canopy Adventure Tour.
If you have never done a zipline tour before, don't worry. You will be given a crash course at the "zipline ground school" before heading up.
Your guides will then point out landmarks and sights of interest as you zoom across the skies. Get a bird's eye view of the ridges, ravines, kettle ponds, and Chulitna and Susitna valleys.
The final line of the tour is 600 feet over the Reflection Pond — talk about a cool experience.
Perfect for ages 10+, this three hour tour starts at $119 for youth ages 10-14, and $149 for ages 14+.
Denali Zipline Tours
5.) Explore Byers Lake
Lake days are the best days!
Head out for a serene kayak trip on the placid surface of this stunning lake on the next beautiful day you have in Talkeetna.
Or lace up your hiking boots, to hike the 4.8 mile loop around the lake for a peaceful way to spend 2-3 hours. The trail is only moderately challenging and experiences just under 400 feet of elevation gain.
If you can't bear to leave the beauty here, don't worry– there is a campground nearby where you can pitch your tent and spend the night. With 73 campsites, toilet facilities, and even water, you are good to go.
6.) Rent A Snowmachine And Explore Denali National Park
Winter days are absolutely magical in Talkeetna, and a snow machining tour through Denali National Park will prove it.
For those in the lower 48 – a snowmachine can also be called a snowmobile.
Take a tour with Gate Creek Cabins and rent a snowmachine for the day. They offer easy access to over 400 miles of groomed trails to explore, as well as access to Peters Hills, Dutch Hills, Denali State Park, and several glaciers nearby.
It is guaranteed to be an adventure, with winter temperatures hovering around 20 degrees Fahrenheit. So bundle up and head on out on this captivating winter adventure.
Gate Creek Cabins
7.) Take A Flightseeing Tour
Since Talkeetna is so close to Denali National Park, taking a flightseeing tour showcases the beauty of Talkeetna and the park.
K2 Aviation offers several tours over Denali and Ruth Glacier, and you can try to spot wildlife from above, too.
These tours start at $255 per person, and you can add on a glacier landing for only an extra $100 per person and an extra dose of adrenaline fueled fun.
Talkeetna Air Taxi has been flying visitors since 1947. They offer a number of different tours at different rates so you can find the perfect one for you.
Starting at $250 per person, these tours will absolutely blow you away.
K2 Aviation
Talkeetna Air Taxi
8.) Talkeetna Historical Society Museum
Originally the Territory of Alaska Talkeetna School building, this historic building houses the heritage and history of the great town of Talkeetna. The building was opened as a schoolhouse for the 1936-1937 school year, and it has been lovingly maintained ever since.
Now the museum houses the personal history of native peoples, aviators, gold seekers, and trappers. These were ordinary people that made a name for themself, and are now an important part of Talkeetna's past.
The museum also has other buildings that houses the Mountain Exhibit, home of a room-size model of the Alaska Range and Denali.
The Talkeetna Historical Society Museum is open year round, although hours vary. General admission is $5, and children ages 10 and younger are free.
Talkeetna Historical Society Museum
9.) Take A Hike 
If you love to stretch your legs and get in some good sightseeing too, then Talkeetna is the place for you.
Besides its incredible location right outside the legendary Denali National Park, Talkeetna is home to plenty of great hiking close to downtown.
You will find over a dozen trails right in Talkeetna just begging to be hiked. They range from the easy 2 mile Otter Loop Trail, to the more challenging 6.5 mile Curry Ridge Trail in Denali State Park.
Whatever your skill level, there is something for you!
10.) Enjoy Cross Country Skiing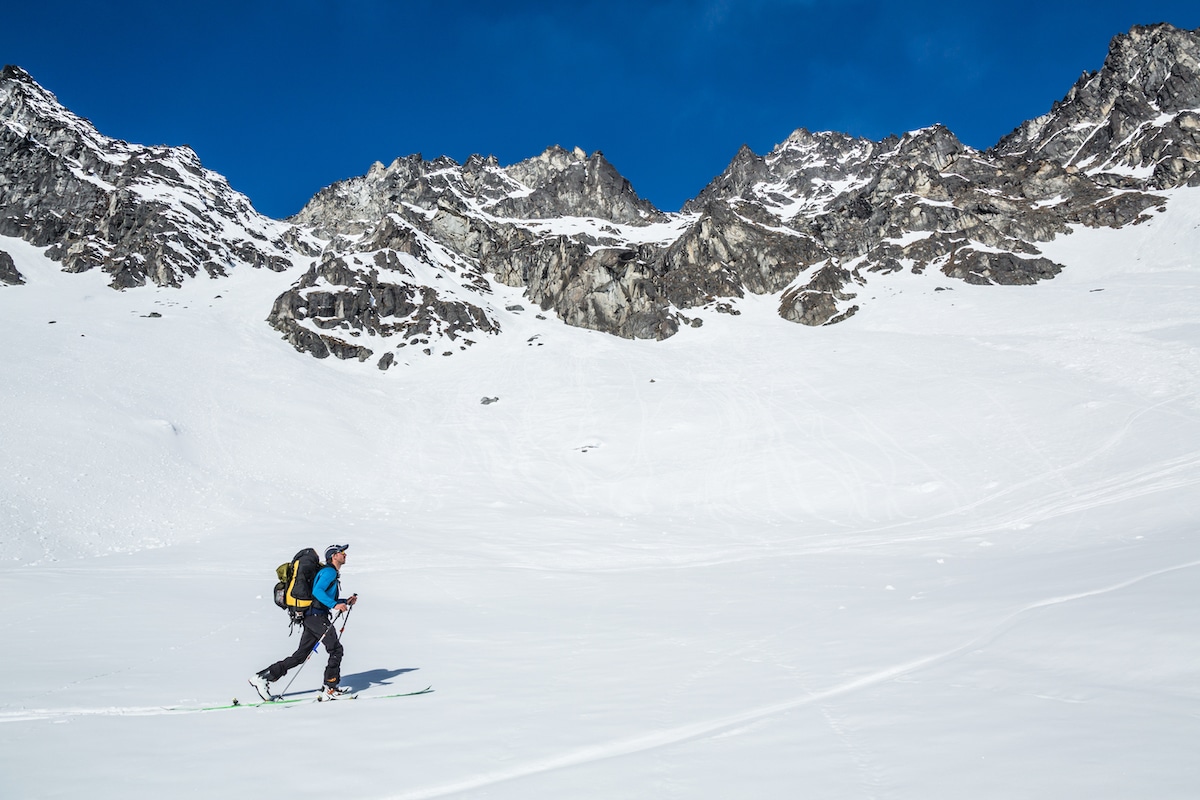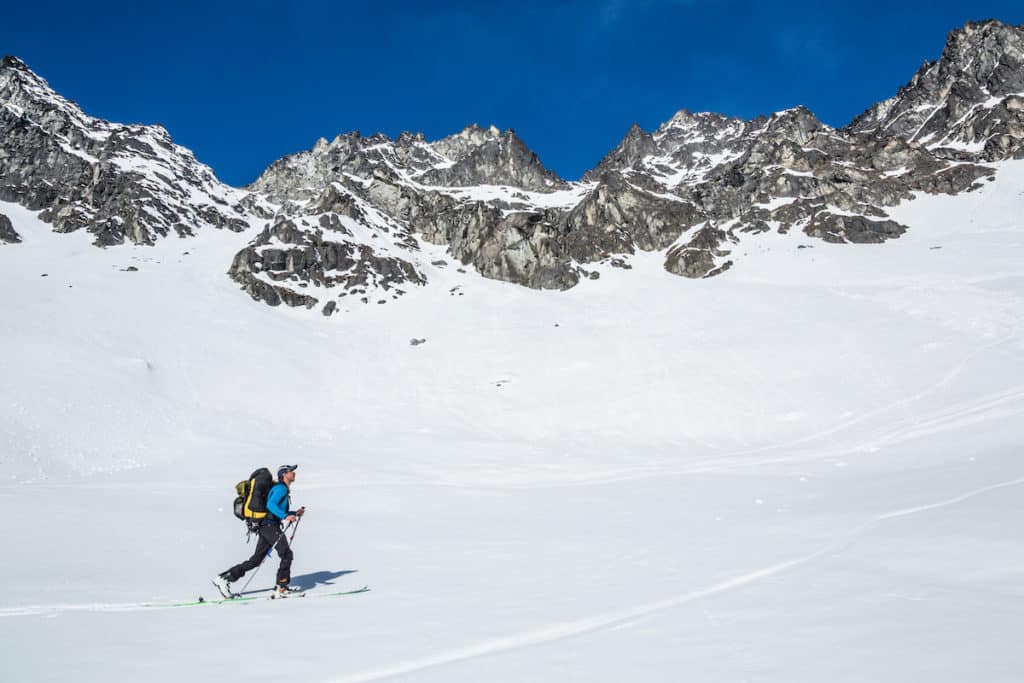 When the weather gets colder and the snow begins to fall, the fun doesn't stop in Talkeetna.
In fact, cross country skiing is practically an institution here! There are plenty of winter adventures in Talkeetna, and our favorite is hopping on skis.
Luckily for us the Denali Nordic Ski Club shares our love of the trails. They maintain a regularly updated website of where they, and the state of Alaska, groom in the area surrounding Talkeetna.
You will find trails around the Talkeetna Lakes area, the Elementary School, Ski Hill, and many others. So grab your gear and head on outside as the snow falls.
11.) Go Camping 
Popular in the summertime and shoulder seasons, camping in Talkeetna is a great way to enjoy the beautiful scenery and lifestyle the town has to offer, especially when it is busier during the summer months, and accommodations can be hard to find.
Our favorite campground? Talkeetna River Park Campground.
This gorgeous campground is located right at the end of Main Street, (which means close to all of the action), but sits right at the river's edge, so you still get the wilderness feeling even though you are in the heart of town.
There are plenty of other amazing places to camp, but this one takes the cake! You will find 20 tent only sites available, for just $10 per site. It does not get much better than this.
Talkeetna River Park Campground
12.) Shop At Aurora Dora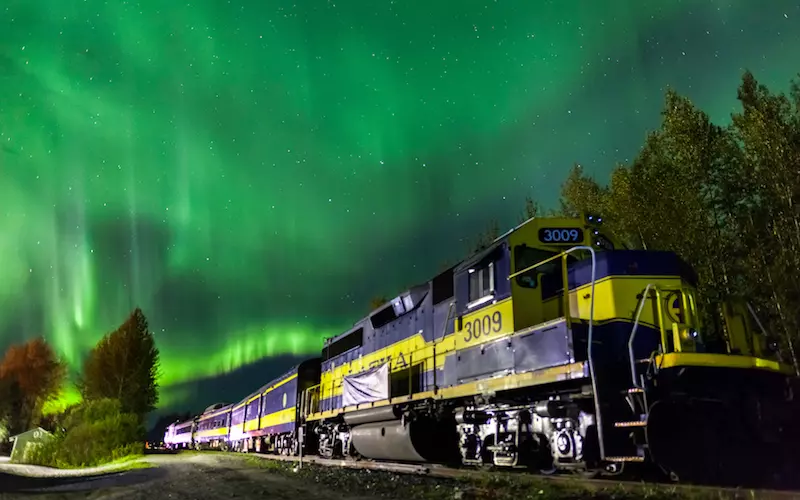 When it's dark, Dora sees the light!
Dora Redman moved from Brazil to Alaska in 2001 and has made it her mission to chase the Aurora Borealis, otherwise known as the Northern Lights, ever since.
Stop by her gallery, Aurora Dora, to shop her beautiful prints and other unique souvenirs like earrings, mugs, and Christmas ornaments adorned with the aurora.
She has even created 'Auroras' the film, a time-lapse masterpiece of the beautiful aurora borealis.
Aurora Dora
13.) Check Out The Tasting Room At Denali Brewing Company
Looking for a great new beer? Head on over to the Tasting Room at the Denali Brewing Company!
Open daily from 12pm-8pm, you can try all of your favorites right at their brewery and pair it with a pizza and some appetizers, too.
Denali Brewing Company
14.) Pay Your Respects At The Alaskan War Veterans Memorial
Take a short drive out of the town of Talkeetna to pay your respects at the Alaskan War Veterans Memorial.
The Alaskan War Veteran's Memorial is a beautiful spot to visit and learn more about Alaskan veterans from the Army, Air Force, Navy, Marines, and Coast Guard.
The memorial is built of five 20-foot tall concrete panels, one each to represent each branch, arranged in a semi-circle. Each of the five panels has a short history of that branch's contribution to Alaska.
A statue of two Alaska Territorial Guards, carved by Canadian sculptor George Pratt, greets you at the entrance to the Alaskan War Veterans Memorial.
Alaskan War Veterans Memorial
Final Thoughts On Our List Of Things To Do In Talkeetna Alaska
Talkeetna is one of the most incredible and unique towns in the state of Alaska. With so many things to see and do, it is hard not to love and visit as often as possible.
Exploring our unique Alaskan towns is one of the best ways to learn about Alaskan culture.
If you are dying to expand your travels, let us jump-start your journey! Here are 11 of our favorite things to do in Cooper Landing. If you are heading up towards Fairbanks, check out our list of things to do in Fairbanks.