When you picture Alaska, you will probably think of various cold-weather activities. Hiking alongside a glacier, skiing under the gentle snow falling in the meadow, or watching the Aurora Borealis lighting up fresh powder.
But did you know that Alaska has some of the best berry picking in the world? In fact, the range of berries located in the state is absolutely mind-blowing.
And for locals, berry picking is often an annual tradition that the whole family can enjoy! It is a great way to utilize Alaska's local resources and keep the costs of shipping fresh fruit lower.
We all know how difficult it is to buy a 6 oz tub of blueberries at the grocery store for $7.00!
What To Know Before You Go Wild Berry Picking
Berry picking is a fun and easy way to get outdoors for a few hours. Let's face it – food just tastes better with ingredients you picked yourself! And with Alaska's wide selection of berries to pick, who wouldn't want to stock your fridge (and freezer) for the months ahead?
Before you head out into Alaska's backcountry, make sure to pack bear spray in case any hungry ones come to investigate. They need to stock up for the winter, too.
It is also important to recognize what each berry is, as not all are edible!
The baneberry can be found around Alaska and while it may look like a cranberry, they are poisonous for humans to consume. Avoid all white berries — they are all poisonous when found in the Last Frontier.
And the best part? Berry picking is legal as long as you are not on private property or endangering yourself or others.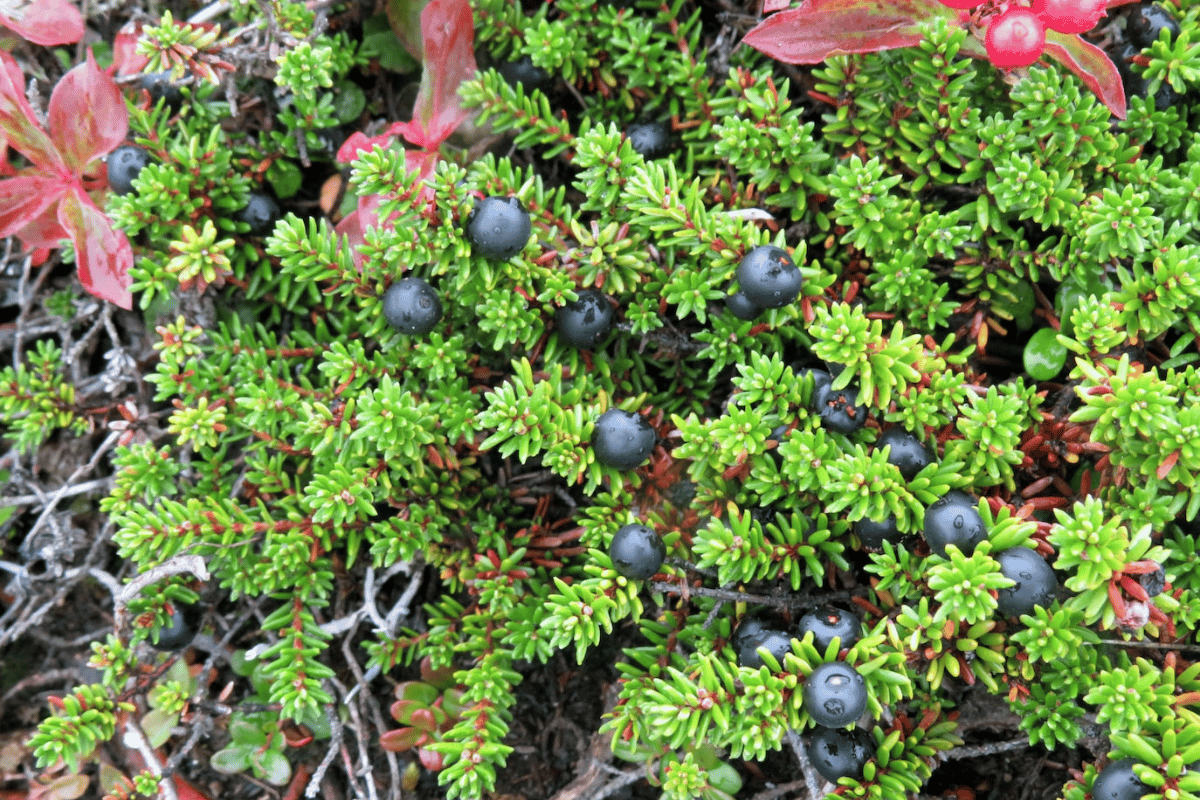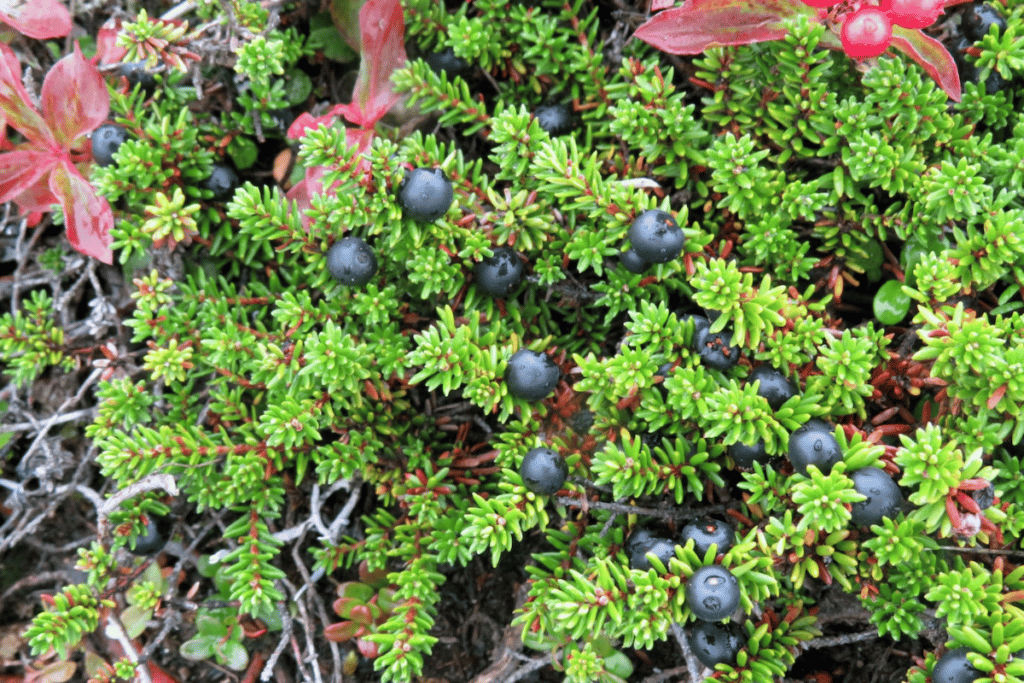 When Is Berry Picking Season In Alaska?
If you are used to berries in the lower 48, you may be surprised to learn that in Alaska berry picking season can run all the way to late September and early October, depending on the weather. But the prime season is usually the end of summer, especially on the farms.
You-Pick-Farms are a great way to enjoy a tamer adventure, especially if you have little ones in tow. But many local Alaskans eschew the farms for their favorite berry-picking spot; don't ask them where it is, because these are one of the few closely guarded secrets we hold on to.
Instead, try any of these great berry picking spots, all publicly available for the picking.
Where To Pick Wild Berries In Alaska
Interior-Alaska
Savage River, Denali National Park
A wonderful, treeless area, this is a great place to spot low-bush berries. And since it is a wide open space, you can see any bears coming to get their fill. The open tundra makes it easy to find the berry bushes.
Denali Vistor Center, Denali National Park
Take one of the many trails that shoot off from the Denali Visitor's Center. The area is home to lingonberries, but it's well trafficked– which means plenty of competition for any berries you may find.
Backcountry, Denali National Park
From mountain views, to the spruce forests, you can find berries all over Denali National Park is the backcountry. If you are not familiar with the types of berries make sure to bring a guide along. And a bucket to fill!
Lingonberries are best picked in late September, so there is plenty of berries to find all summer long until the snow falls.
Goldstream Valley, Fairbanks
Go big, or go home! Hit up a blueberry preserve in Goldstream Valley. All you have to do is head out on Ballaine Road, where you will see the signs for the preserve just on the north side of the curve.
Pack your buckets and fill them to your heart's content.
Murphy Dome, Fairbanks
If you are looking for a nice blend of blueberries, cranberries, and crowberries, you will find it at Murphy's Dome. This popular recreational site is about 20 miles outside of Fairbanks.
It is a great place to go berry picking! The very best berries can be found on the south sides of the trails towards the top of the dome.
Pedro Dome, Fairbanks
The domes are where the berries are! If you are heading out of Fairbanks on Highway 6, you will can make your way to Pedro Dome.
Known for its collection of blueberries and crowberries, you will find plenty at the top of the dome in the old burn area.
Birch Hill Ski Lodge, Fairbanks
Take a stroll down the cross-country ski trails at the Birch Hill Cross-Country Ski Hill Lodge that wind through the forest. As you walk, keep your eyes peeled for tasty cranberries and currants.
Make sure to forage around in the understory of the wooded areas to find the best collection of berries.
Southcentral Alaska
Blueberry Hill, Anchorage
What better namesake than a trail named after blueberries? Find blueberries on this trail after parking in the Flattop Mountain parking lot.
You can also continue onto Powerline Pass and search the area for berries.
Arctic Valley, Anchorage
The Rendezvous Peak Trail in Arctic Valley is a popular spot for berry lovers. You will find that both crowberries and blueberries are abundant. Hit the trails and take a look around while you enjoy the view.
Alyeska Resort, Girdwood
Take the Alyeska Aerial Tram to the top of Mount Alyeska before mosying down the mountainside looking for berries.
There are so many blueberries to be found here that they even host an annual Blueberry Festival! You can also find salmonberries and raspberries, too.
Address: 1000 Arlberg Ave Girdwood AK 99587
Eklutna Lakeside Trail, Anchorage
This flat trail is good for pickers of all ages. It's a well populated trail, however, so there may not be too many berries left by the time you arrive. Keep your eyes peeled for something sweet.
Peters Creek Trail, Peters Creek
If you want more of an adventure, head up one of the trails that will take you to Mt. Eklutna and Bear Mountain. There are several berry patches along the way, but keep an eye out; the local bears also know about these patches, too.
South Fork Valley Trail, Anchorage
Find the trailhead to the South Fork Valley Trail off the Hiland Road exit, about 7.5 miles from Hiland. This is an all-day hike, but that means you will come back with plenty of baskets of berries. There are plenty of low-bush blueberries out in the valley in larger patches.
12 U-Pick Berry Farms In Alaska
Looking for an easier berry picking adventure, and want to skip the hike to the backcountry?
We have rounded up some of the best berry picking farms in the state of Alaska, that will help you load up on fresh Alaskan berries for the months ahead.
Fernwood Raspberry Farms
Who doesn't love a tart red raspberry?
Located in Fritz Creek, this wonderful little farm also serves both the Homer and Anchor Point area. Fernwood Raspberry Farm offers u-pick berries by appointment.
They charge $5.00 per pound of raspberries and are available to visit u-pick Mondays, Tuesdays, and Thursdays through Saturdays from 10am through 5pm
If you would rather have your raspberries picked and delivered to you, that can be arranged. Just call them for a no-contact delivery to your home, office, or campground.
Don't forget to add some freshly cut flowers, or fresh eggs to your raspberries as you head home.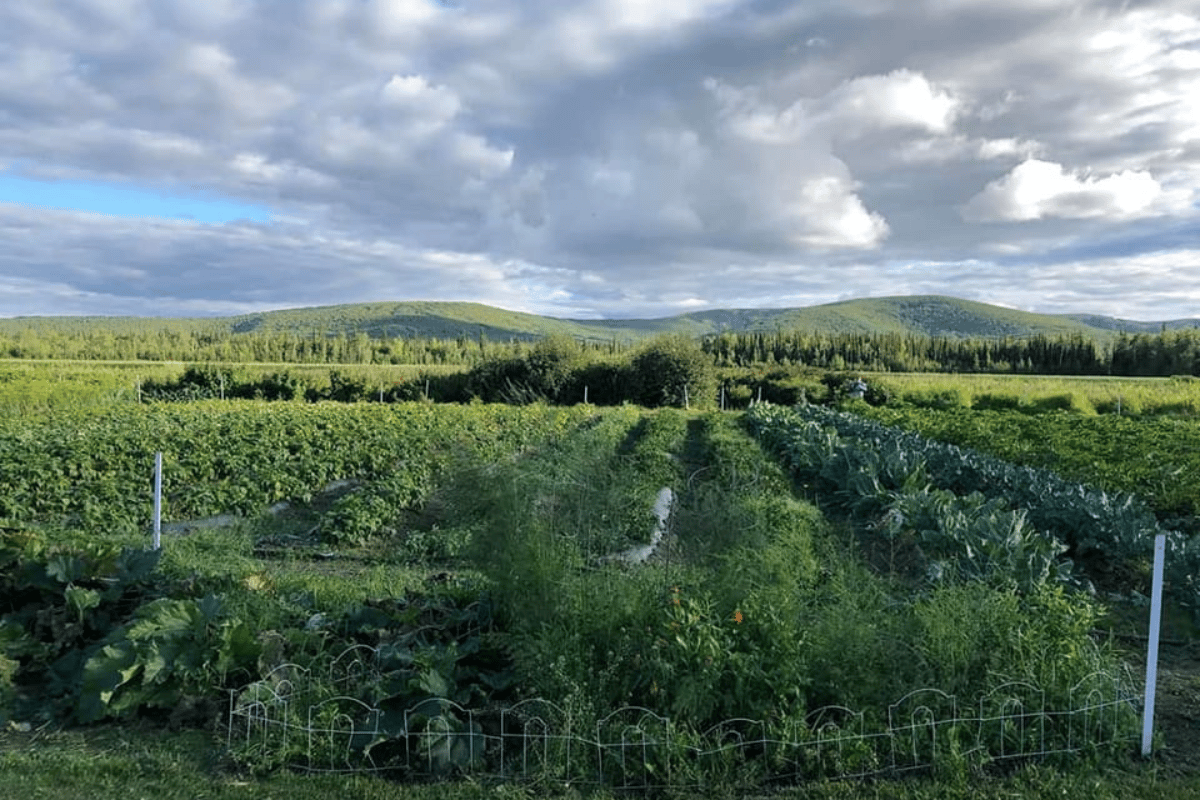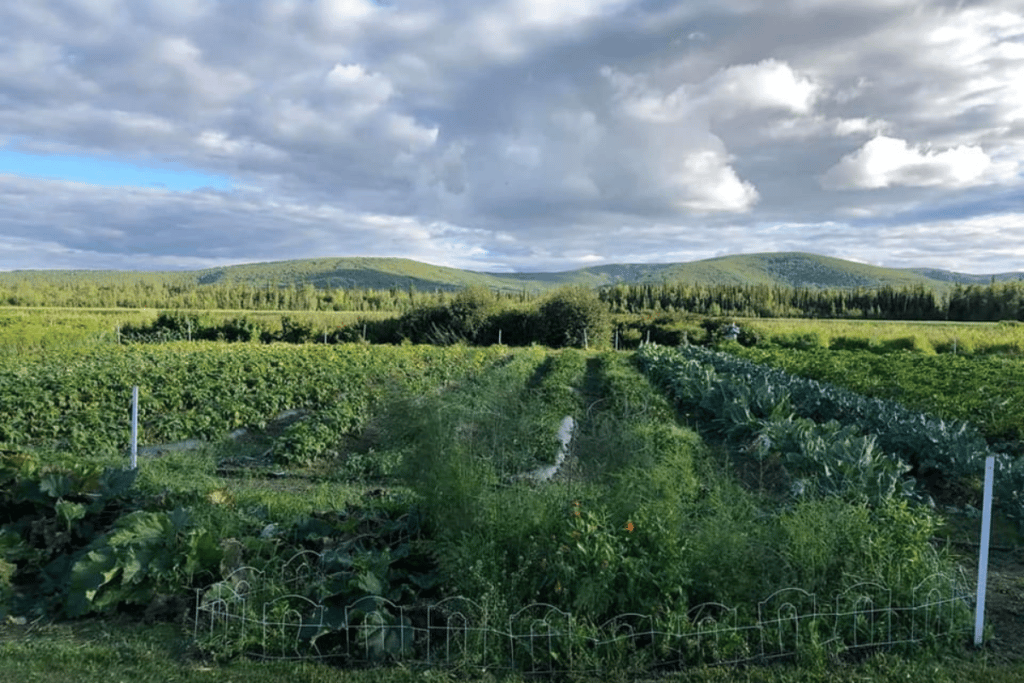 The Big M Farm
Get lost for hours in The Big M Farm's u-pick fields.
You will find tons of amazing berries at this farm, including varietals like Honey Queen Golden Raspberries, Saskatoon serviceberries, red currants, red and purple raspberries, and strawberries.
This beloved farm doesn't use pesticides, so feel free to pick with abandon. And if you think you need more than just berries, check out their u-pick section of yellow squash, peas, peppers, pumpkins, tomatoes, and tons of other delicious vegetables.
They also offer flowers, beef, and brome hay. Make sure to bring cash, because they don't accept credit cards.
They are open daily from 9am through 9pm all summer long. Most of the berries come in late summer to early autumn, so make sure to check their website and Facebook page for the most up-to-date information about picking times and varieties available.
Wildberry Meadows
While they are known for their incredible, lush peonies, Wildberry Meadows also offers berries and vegetables.
Located in Wasilla, underneath the Talkeetna Mountains, this 34-acre farm is an absolute treat to visit.
Don't miss out on one of their "Pick your own peony" events, or join their flower subscription.
This farm is a delight to visit for every reason.
Northern Fruits Greenhouse & Nursery
Come pick fresh berries at Northern Fruits Nursery. Located in Palmer, Alaska by Lazy Mountain, you will want to visit for their great selection of raspberries, honeyberries, serviceberries, black currants, and red currants.
In spring, summer, and fall, you will find them open seven days a week.
They are open from 11am through 6pm, but make sure to check out their Facebook page for any adjustments in opening hours, and to see what berries are ripe and ready for picking.
Address: 16042 E Ptarmigan Rd Palmer AK 99645
Phone: (907) 982-9761
Social Media: Facebook
Jackson Gardens
Pick all the berries you can possibly carry at only $5.00 per pound at Jackson Gardens in Soldotna.
Find gooseberries, raspberries, strawberries, sour cherries, and more. And if that's not enough, they also have over a dozen different types of vegetables you can also pick.
Important note: All customers interested in the u-pick option must receive specific training and orientation before harvesting anything at Jackson Gardens. Make sure to call first before helping yourself to the fields.
They are open from Memorial Day through October, and when the last of the produce is gone. They are open six days a week, from 9am through 6pm. They are always closed on Sundays, as well as on July 4th.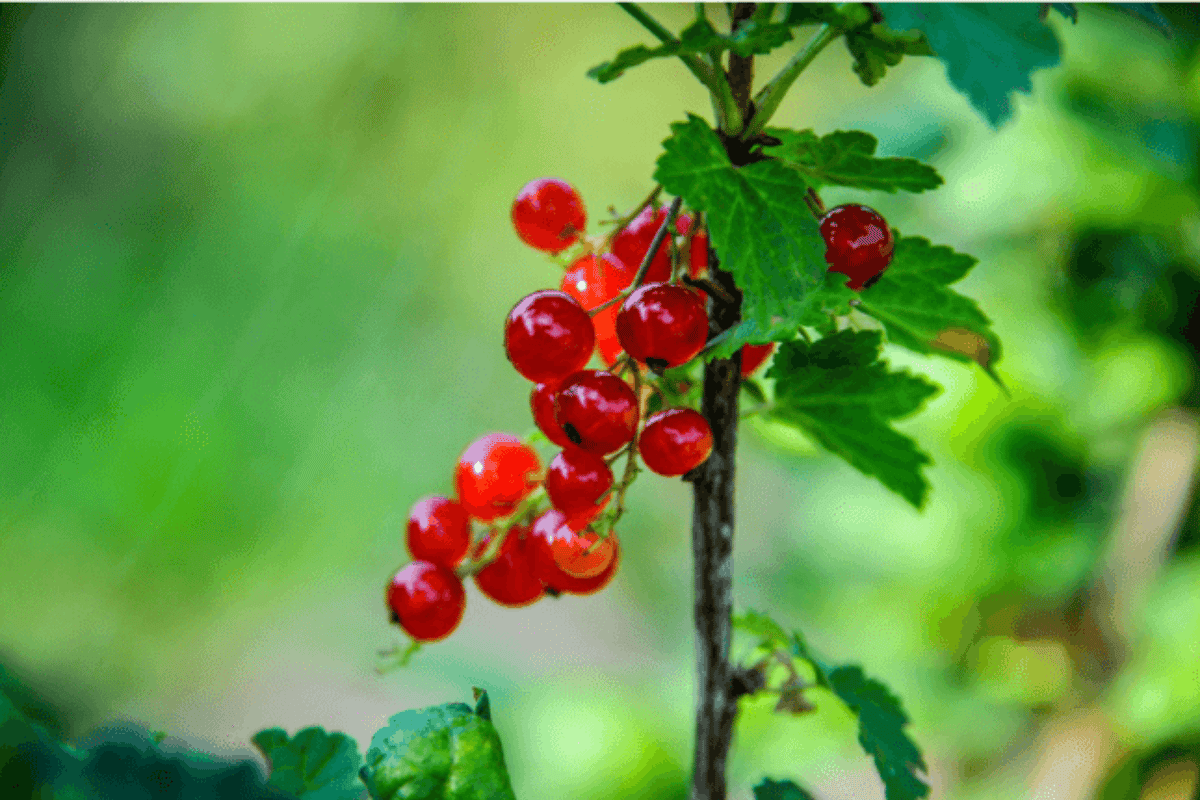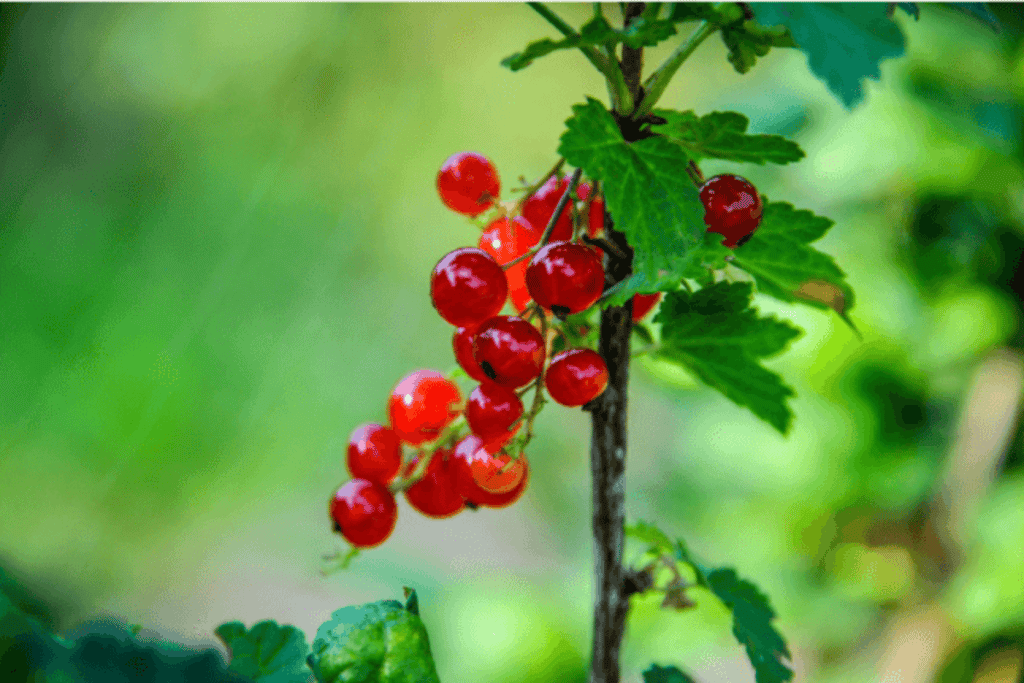 Common Ground Alaska
This amazing farm in Big Lake is filled with all the fruit and berries you know you want, and some you didn't even know grew in Alaska– like their cantaloupe. You will find a wide variety of fruits across their several-acre farm.
They have a wide array of berry varietals, including (but not limited to) six varieties of honeyberries (or haskaps,) five varieties of saskatoon berries, eight varieties of bush cherries, red and golden raspberries, black and red currants, and two varieties of strawberries.
This is a wonderful place to bring the whole family to pick berries together. Sampling is encouraged, but eating a large number of berries is not allowed.
They do have a bathroom available. It is a portable toilet but does have a sink for your use. They provide containers for picking, but you must bring your own containers to bring your berries home.
They do accept both cash and card, but not dogs, so please leave your furry friends at home. They also offer group pickings; a unique idea for parties, you can gather your friends together for an afternoon of picking fruit.
Pack a picnic and spend the afternoon enjoying the farm! Just give them a call to set it up.
Fire Apple Orchard and Gardens
Fire Apple Orchard and Gardens offers u-pick cherries and apples! You can choose between 12 different delicious cherries on this farm.
No pesticides are used on their delicious produce, so feel free to eat up as soon as you get to your car. They also sell apple trees and perennials.
They are open on Sunday from 1pm to 4pm; Tuesday to Thursday from 10am to 5pm, Friday and Saturday from 10am to 6pm; and closed on Monday.
Sundog Orchard
This farm in Wasilla, Alaska specializes in honeyberries or haskaps. This Alaska berry is very popular, and high in antioxidants. They also offer cherries and apples, too!
To pick berries at their farm, please call ahead to make an appointment. They are open each year from July through September, and only accept cash payments.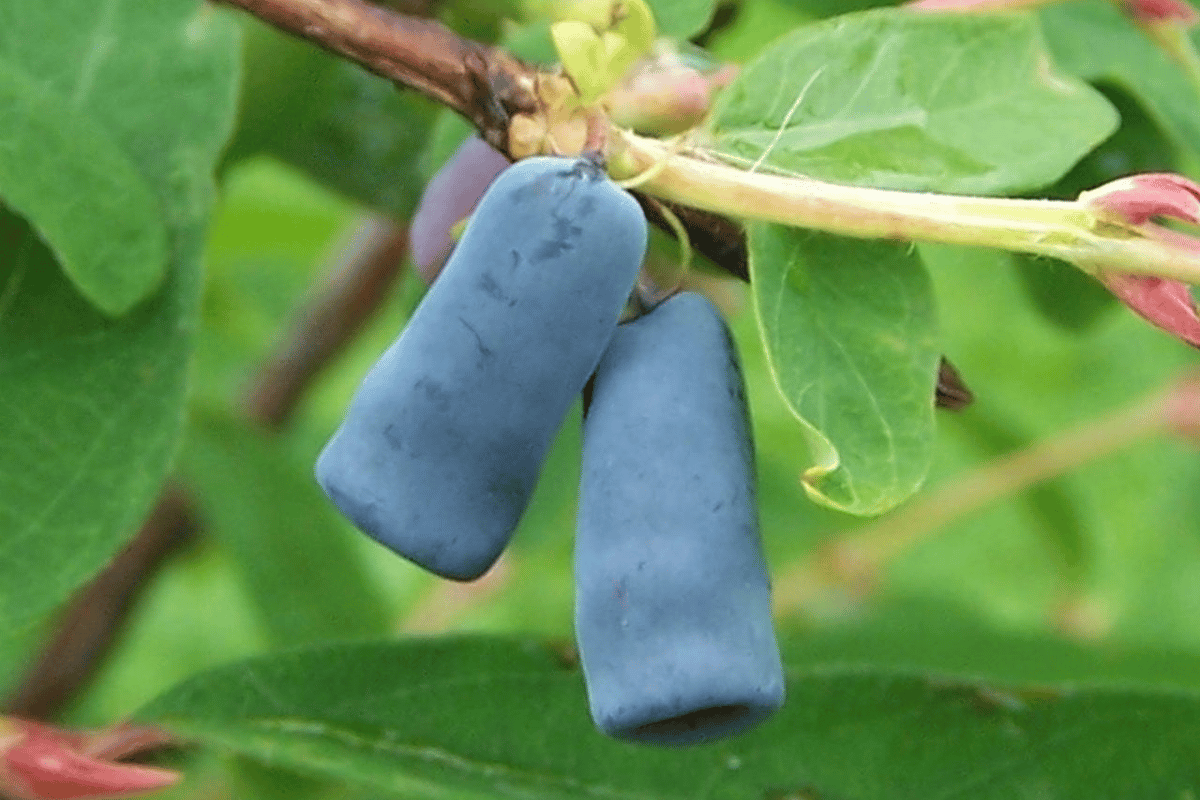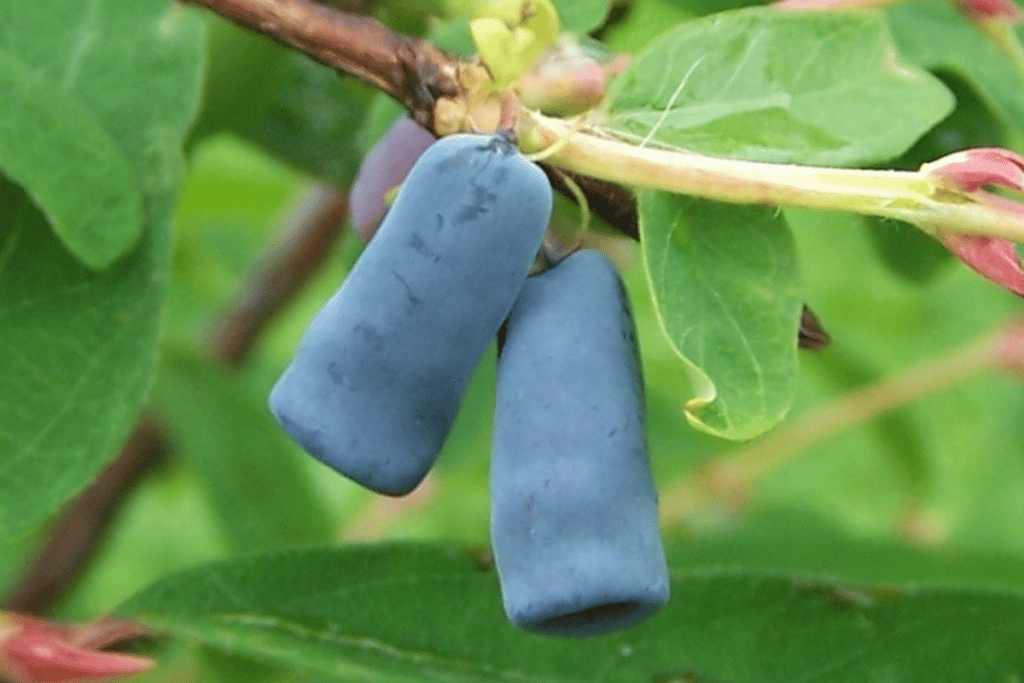 You-Pick-It Berry Farm
In the Interior and craving some delicious, fresh berries? Head to You-Pick-It Berry Farm.
Browse their 250 honeyberry plants, 180 raspberry bushes, or over 1,000 strawberry plants.
New to their lineup and ready for next season will be elderberries and currants, too. With this many berries, you are guaranteed to go home with something sweet.
Just a short drive from North Pole, Alaska, located in Moose Creek, this is a great small farm that the kids will love. And the owner will frequently come out and talk to you about the berries, including the best ways to pick them and plenty of friendly advice.
These berries are so good they go fast. Watch their Facebook page for picking alerts, and make sure to make an appointment. It's a popular farm that books out picking reservations far in advance.
They offer 15-20 slots a week to pick berries, and the slots usually sell out within minutes. Slots are released weekly, and can be booked by messaging their Facebook page.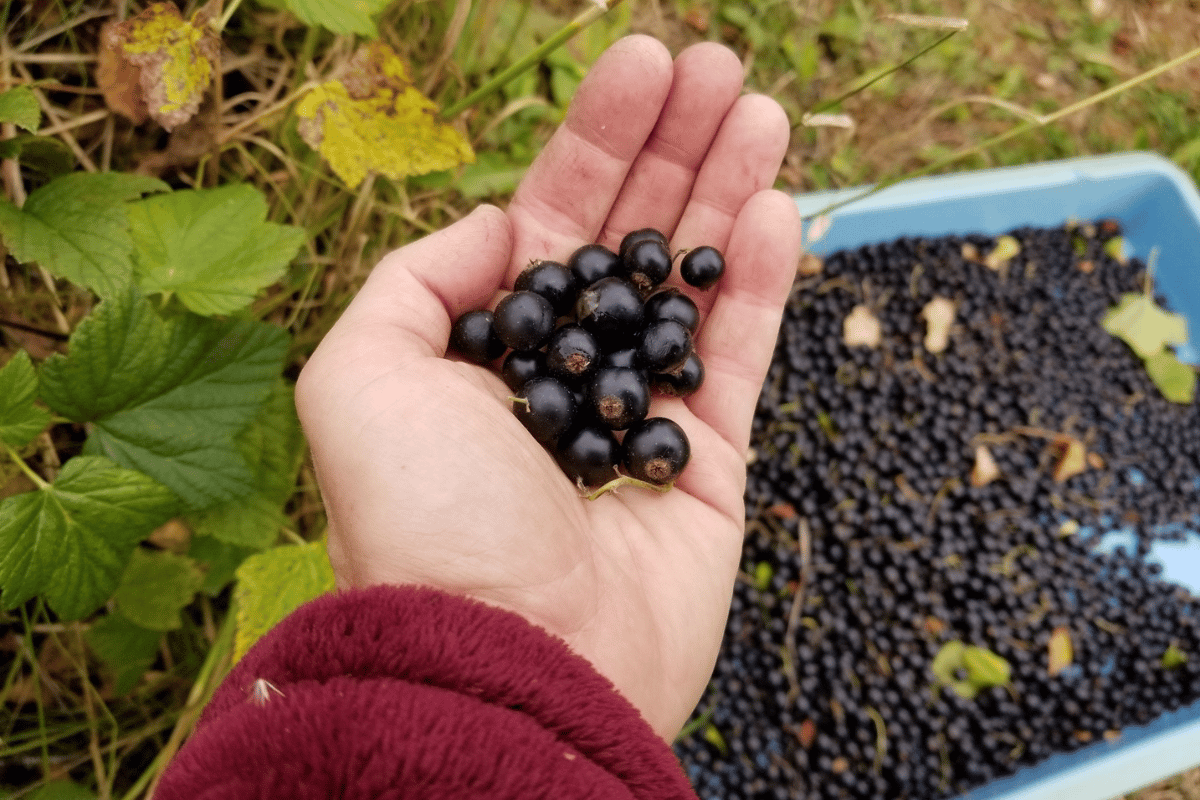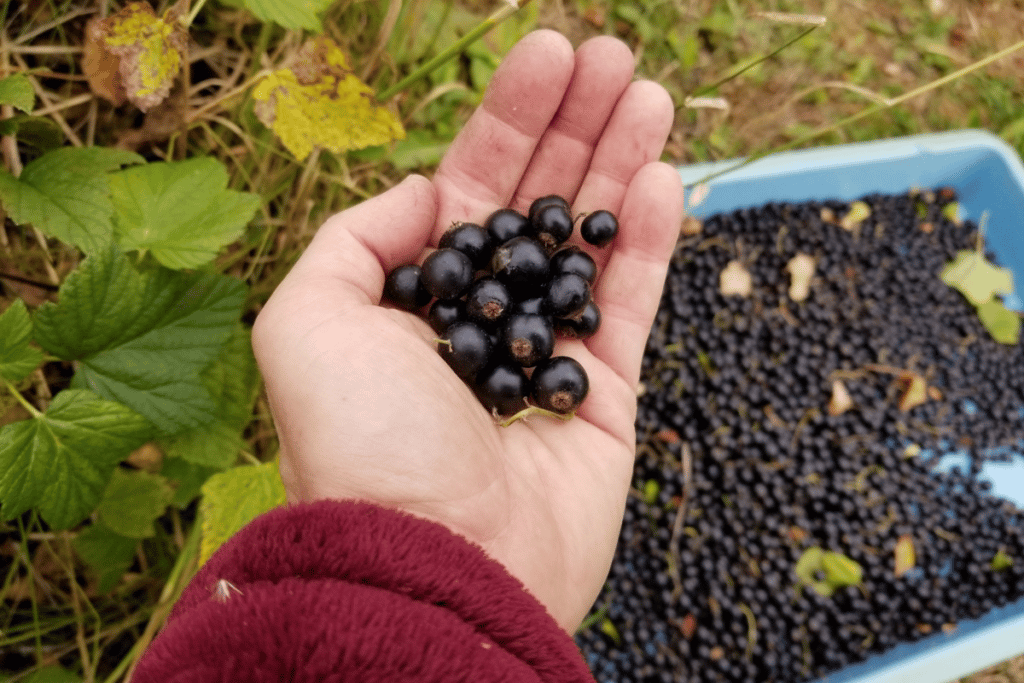 Birch Creek Ranch
Birch Creek Ranch is a small semi-remote farmstead in Alaska. In business since 1981, this gorgeous little farm is located right outside Talkeetna.
Bird Creek Ranch offers four delightful options for picking fruit yourself. You can pick from currants, both black and red, raspberries, and rhubarb.
The rhubarb is ready for harvesting in late June, but the berries aren't ready for picking until at least mid to late August.
They encourage you to call ahead before driving out to pick the berries, just to be sure that there are some available.
Beyond the option to berry pick in their nursery, they also offer a CSA, a retail greenhouse, and flower and vegetable starts.
If you can't make it out there, they also sell their produce at Flying Squirrel Bakery and Willow Farmer's Market during the summer.
Dearborn Farm
This small farm in Palmer, Alaska offers a nice spread of berries including raspberries and red and black currants.
Located off of Trunk Road, it's an easy 45-minute drive from Anchorage if you would like to stop by and stock up.
They also offer catnip, tomatoes, potatoes, and a beautiful variety of apples. They even host a free u-pick potato day. Make sure to follow their Facebook page to keep up-to-date with all of their specials and events.
Address: 980 Trunk Rd Palmer AK 99645
Phone: (907) 745-3501
Social Media: Facebook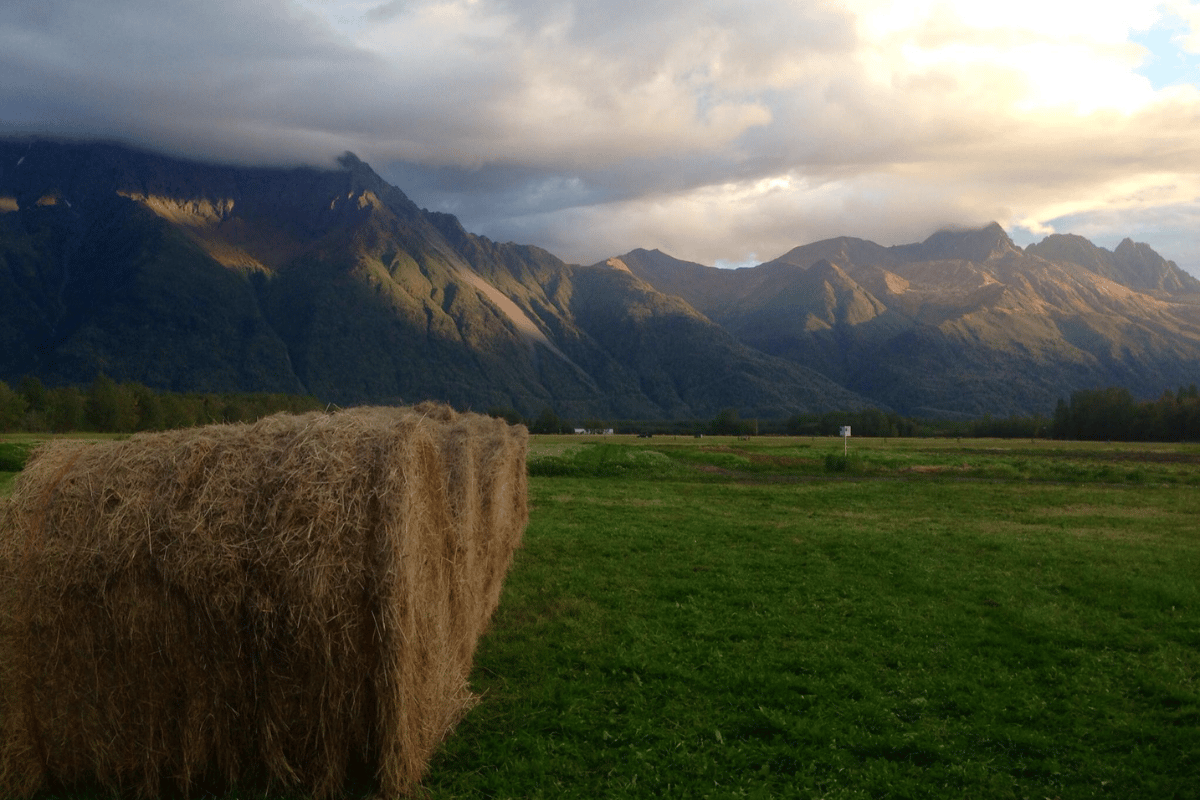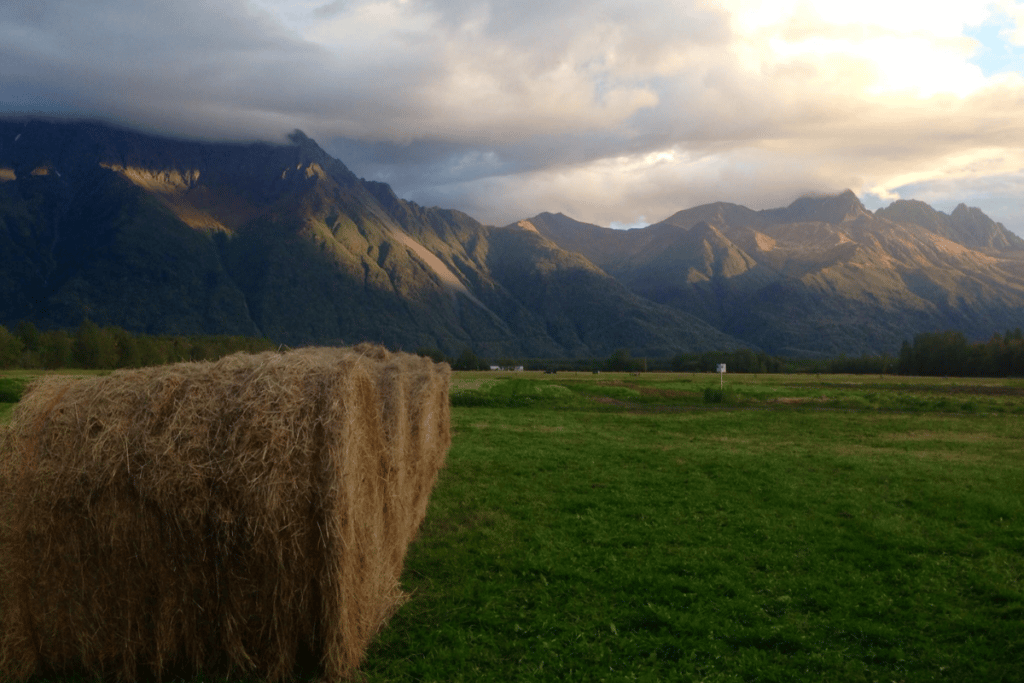 Pyrah's Pioneer Peak Farm
Easily one of Alaska's most recognizable u-pick farms, Pyrah's Pioneer Peak Farm is located in Palmer in the Matanuska Susitna Valley.
The property has been run as a farm since 1979 when it grew vegetables for the church, and by 1988 their u-pick style of selling fruits and vegetables was firmly established. The church discontinued its program and the Pyrah's took over and still run the farm today.
They offer both strawberry and raspberry plant options for berry picking in Alaska. But you can also pick dozens of other types of vegetables and even flowers.

Beyond u-pick, they also offer fun farm events all summer and autumn long. Make sure to check out their website for fun future events.
They are open from 9am through 5pm Monday and Tuesday, and Wednesday through Saturday they are open from 9am through 9pm. They are closed on Sundays.
Want to put those berries to good use? Eskimo ice cream is a fabulous way to utilize those sweet berries in a traditional Alaskan dish. You will want to make enough to share.