There is always something happening in vibrant Anchorage, so you will probably come across food trucks at events, festivals, and concerts. With so many options, how could you possibly choose?
Looking at customer reviews, food quality, and ease of access, here are some of our favorite food trucks in Anchorage!
No trip to Anchorage, Alaska is complete without a trip to one of this city's incredible food trucks.
We love the versatility of food trucks – guests can sample many different types of great food, and all on the go. There's no need to sit in a restaurant for great food!
And it is a meal that tourists and locals alike will enjoy.
You are sure to be able to find your favorite cuisine around town at one of these iconic vehicles.
Stop by for a quick bite at one of these delicious can't-miss Anchorage food trucks.
1.) Mammoth Cheesesteak Co.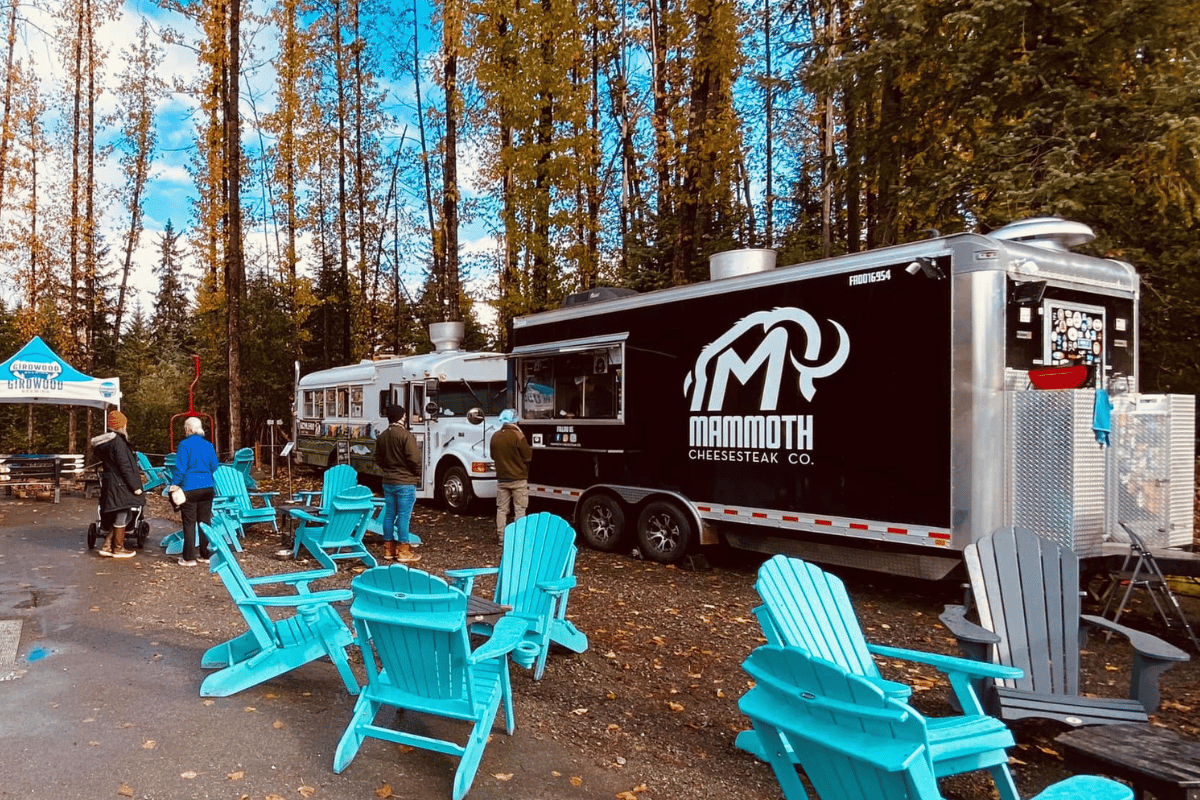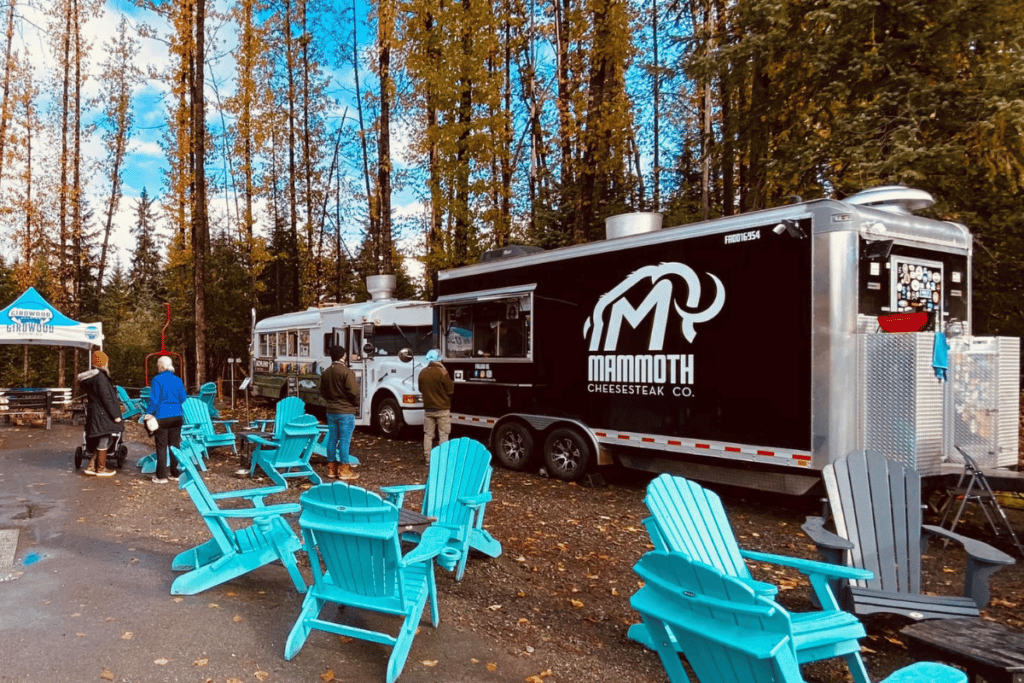 Delicious cheesesteaks and truffle fries await you at Mammoth Cheesesteak C!
Their menu includes three variations of the classic hot sub. The Mammoth Cheesesteak is crafted with ribeye steak, bacon, and the traditional cheesesteak fixings.
If you are looking for a bit more spice, you might lean toward The Pepper Steak, prepared with jalapeno peppers and pickled red peppers.
Of course, you can always get the classic Philly Cheesesteak as well!
Unless onsite at an event, this food truck can be found at 230 East Potter Drive. Check their calendar before you visit to make sure you are headed the right way!
Contact Information
2.) AK House of Birria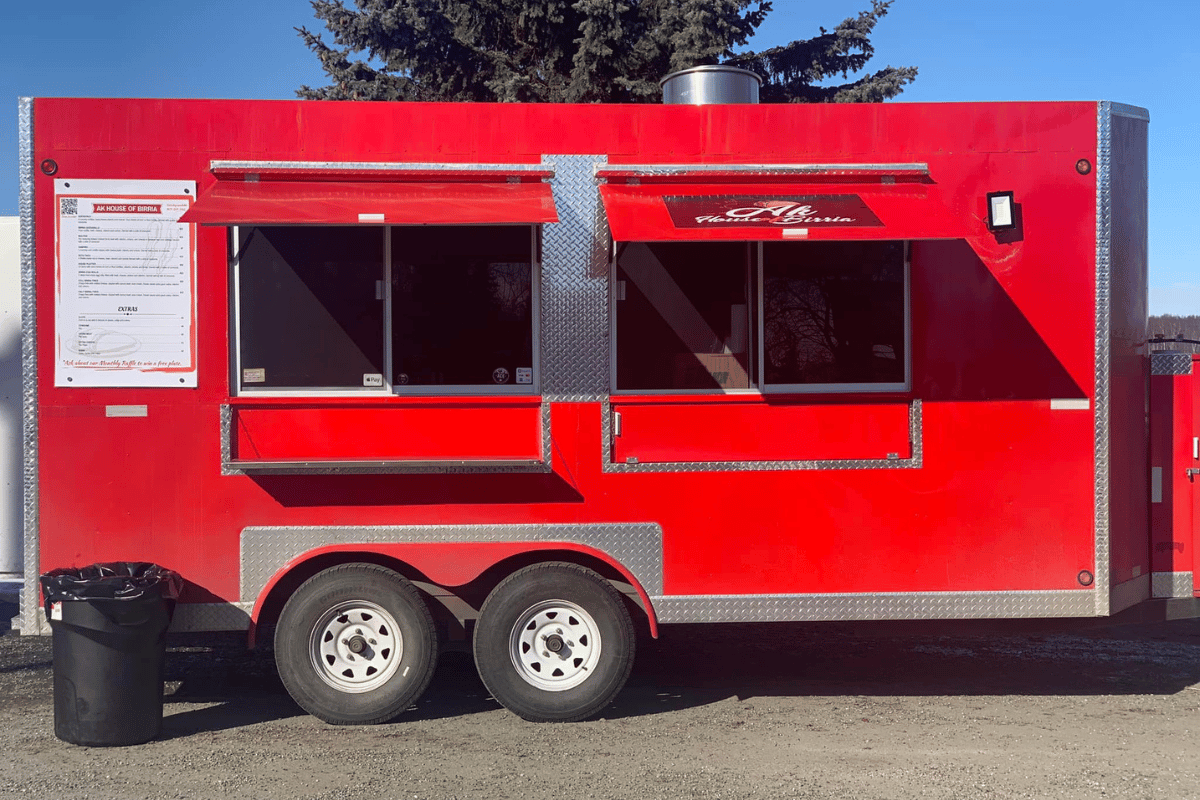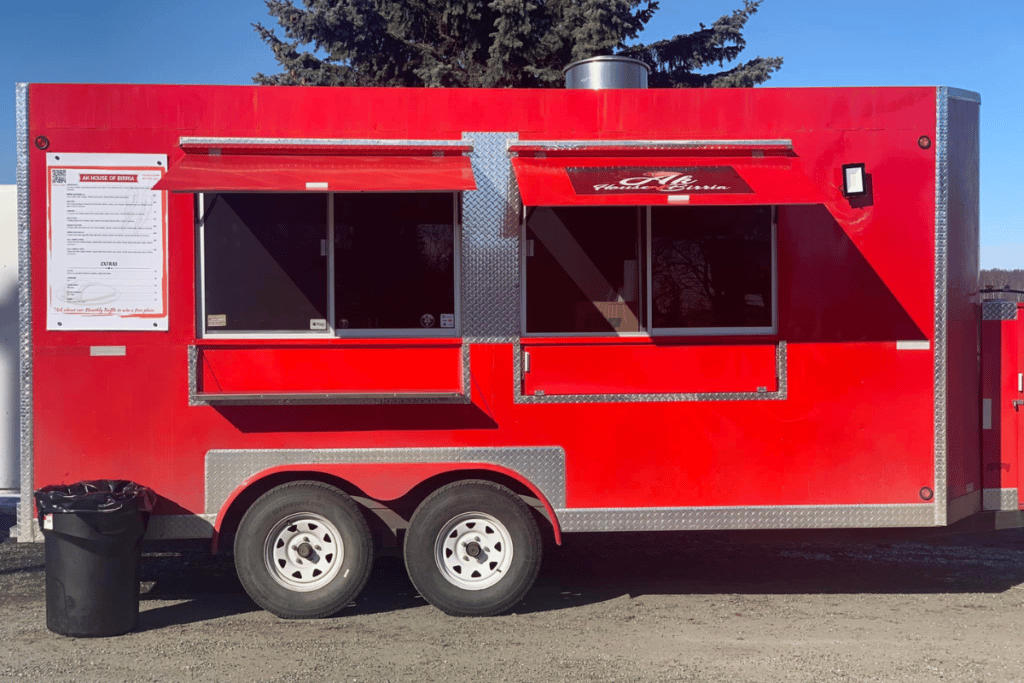 Is there a more classic food truck cuisine than tacos? AK House of Birria serves up a variety of hot and crispy tacos to fulfill your cravings.
Offering their namesake, Birria Tacos, among other tasty items like the Quesa Tacos, chimichangas, and muritas, you need to head here for delicious authentic Mexican fare.
This food truck can be found at 4800 Spenard Road, and is closed on Saturdays and Sundays. So you'll have to get your fix during the week!
Contact Information
3.) Papaya Tree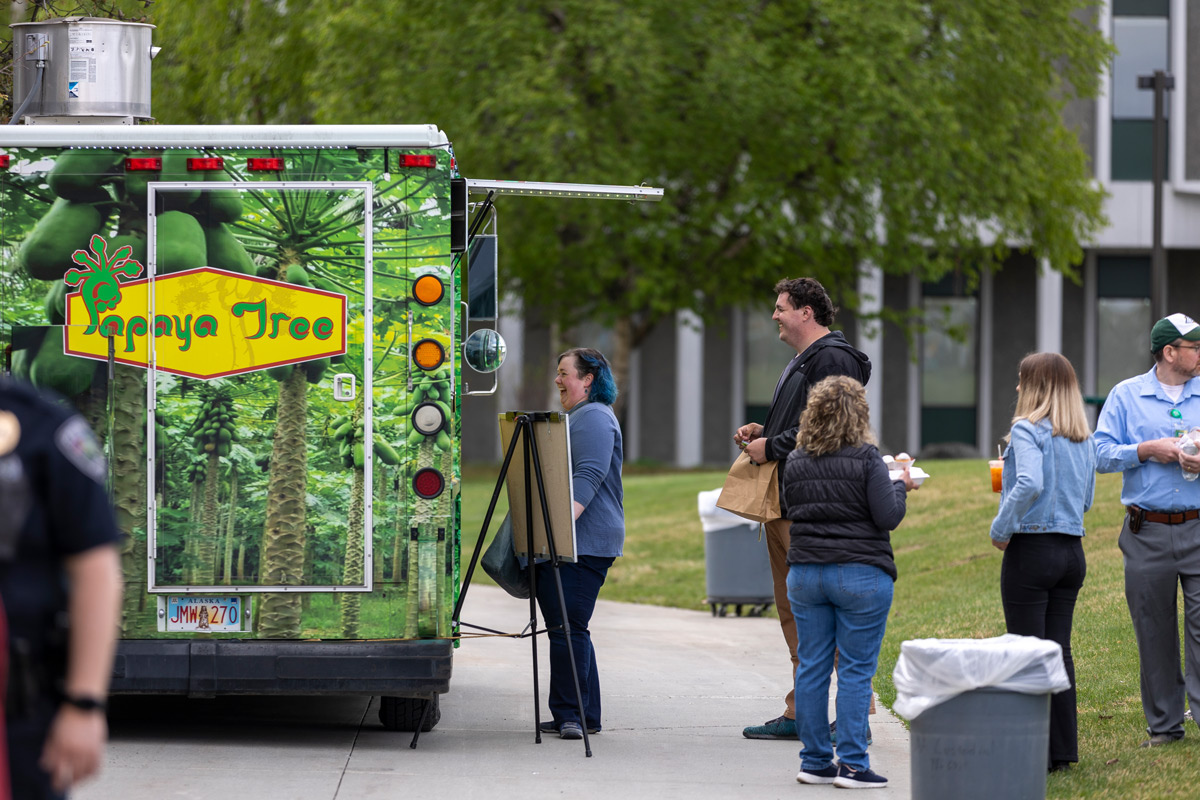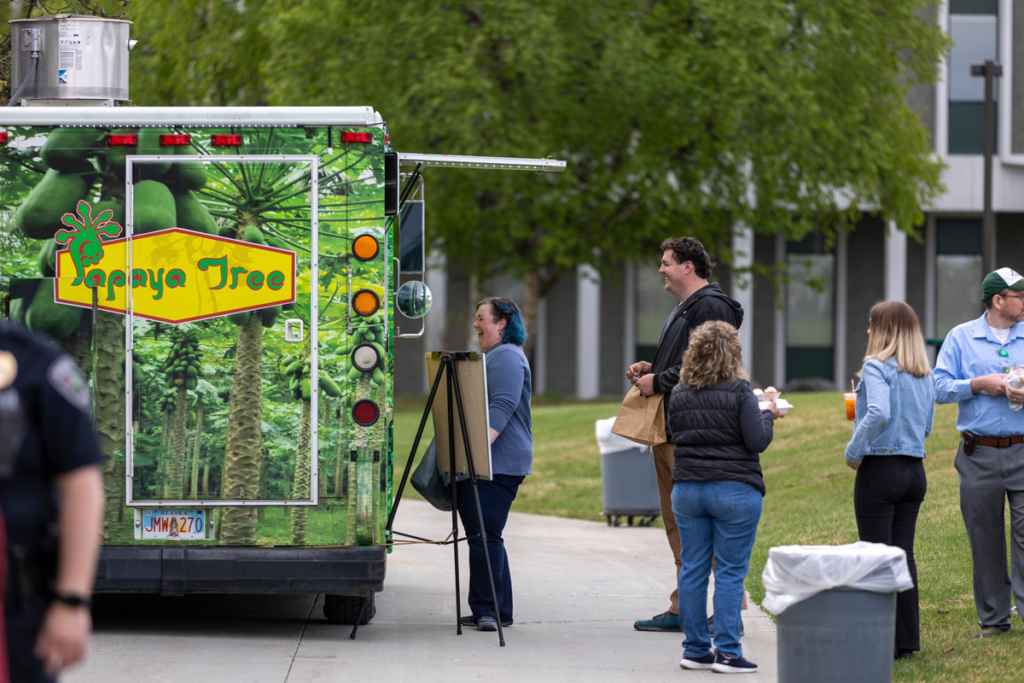 Papaya Tree is your new go-to food truck for Laotian and Thai food on the go! They are passionate about Southeast Asian street food and serving it just how you would have it in their countries of origin.
Their menu includes: Pad Thai, Thum Mak Huung, Lao spicy green papaya salad with sweet rice, skewers with pork, meatballs, or chicken wings.
You will also find spring and fresh rolls, as well as Vietnamese Iced Coffee! The real question is: what are you going to order first?
Make sure you check out their social media to find out where they are currently located!
Contact Information
4.) The Hungry Deckhand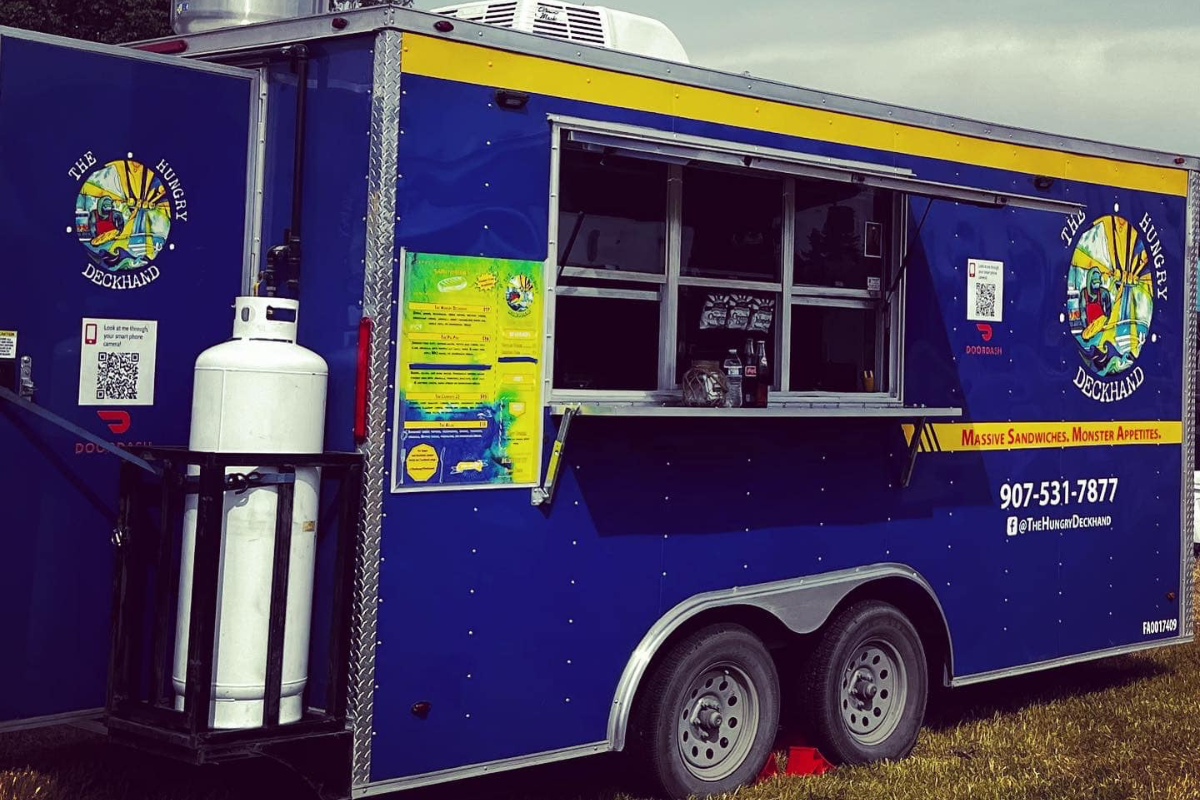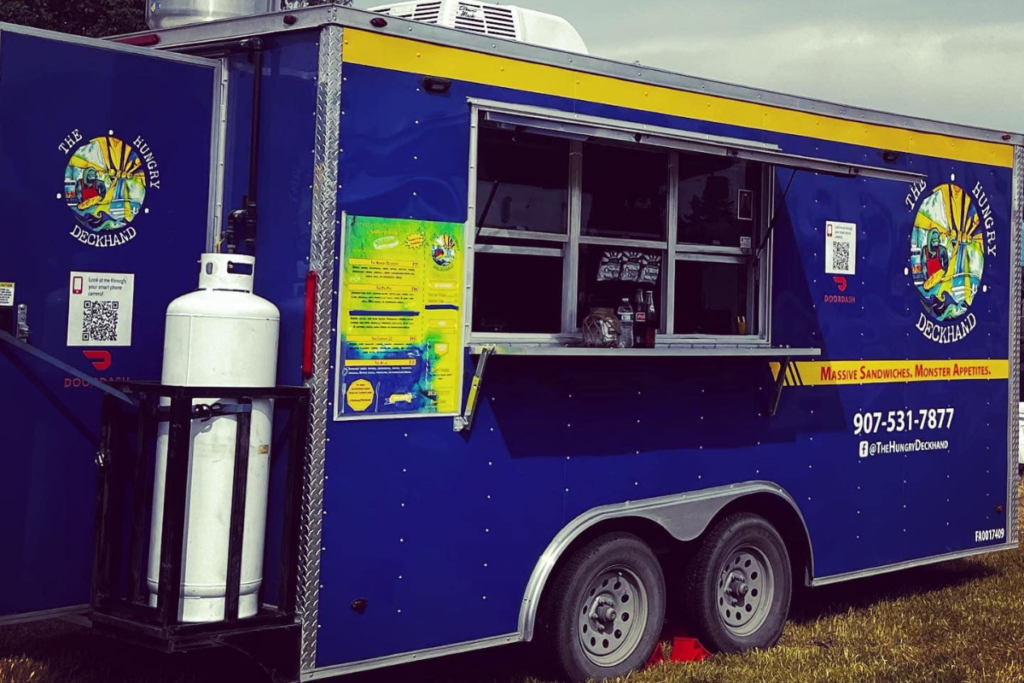 These are sandwiches like you have never seen before! With breakfast and lunch options, The Hungry Deckhand can satisfy any food craving you may have.
Chow down on a monster sandwich like the namesake creation: The Hungry Deckhand.
Made with a savory steak blend, gruyere, provolone, and sweet caramelized onion jam, this one is a must-try!
Contact Information
5.) El Green-Gos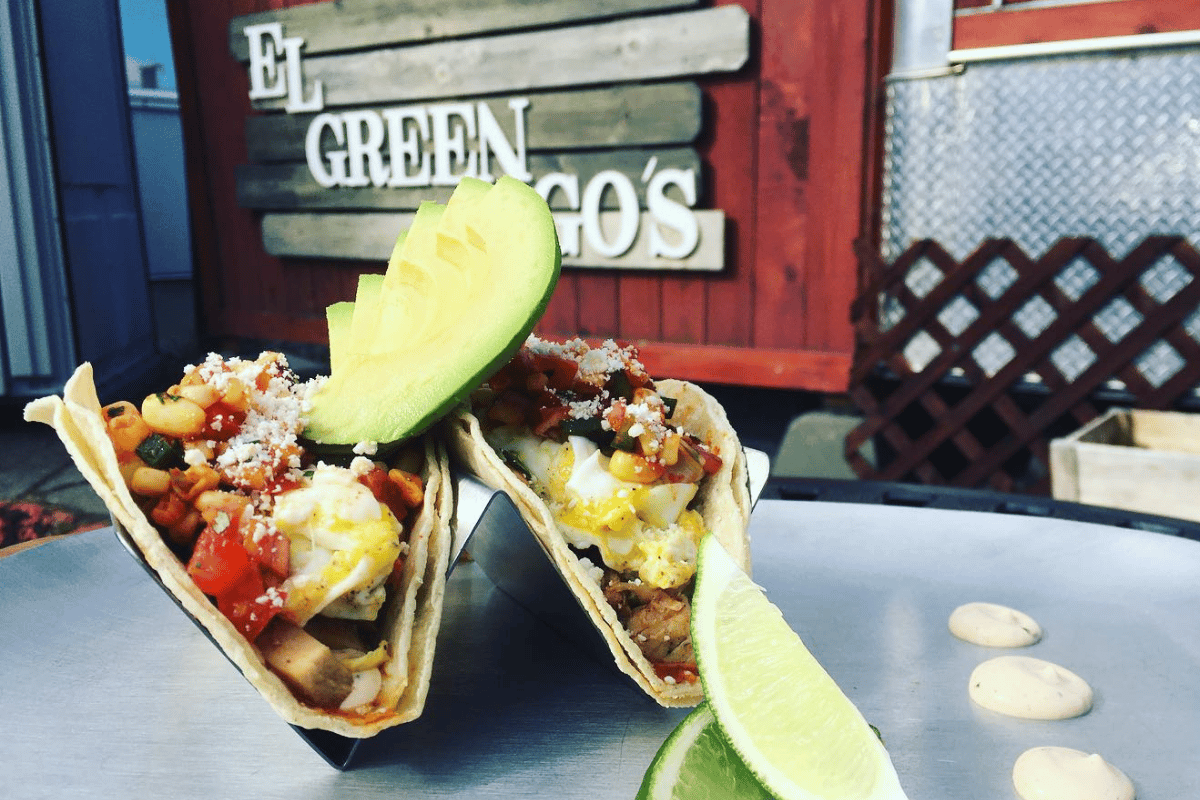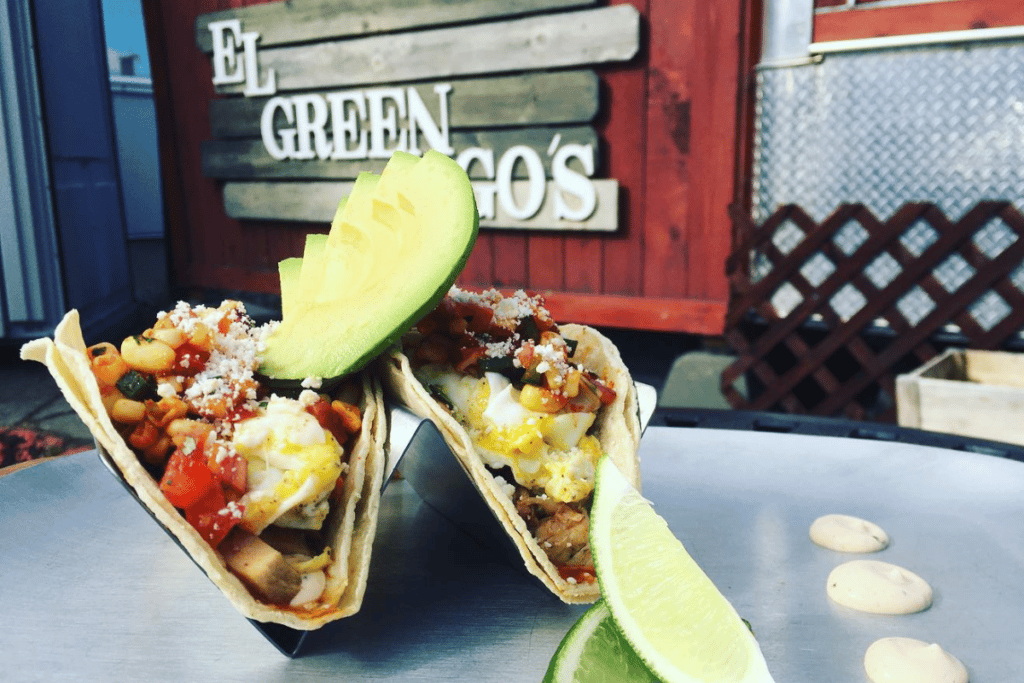 Named Best Food Truck in Alaska by the Food Network, El Green-Go's is one you cannot miss!
Anchorage-based chef Tyler Howie was inspired to start his taco truck after noticing that vegan or omnivorous, people loved Mexican food.
Vegan and meat-based options are available at this stop, which can be found in downtown Anchorage on 4th and L Street.
There's plenty of picnic table style seating nearby!
Contact Information
6.) Mochileros Street Food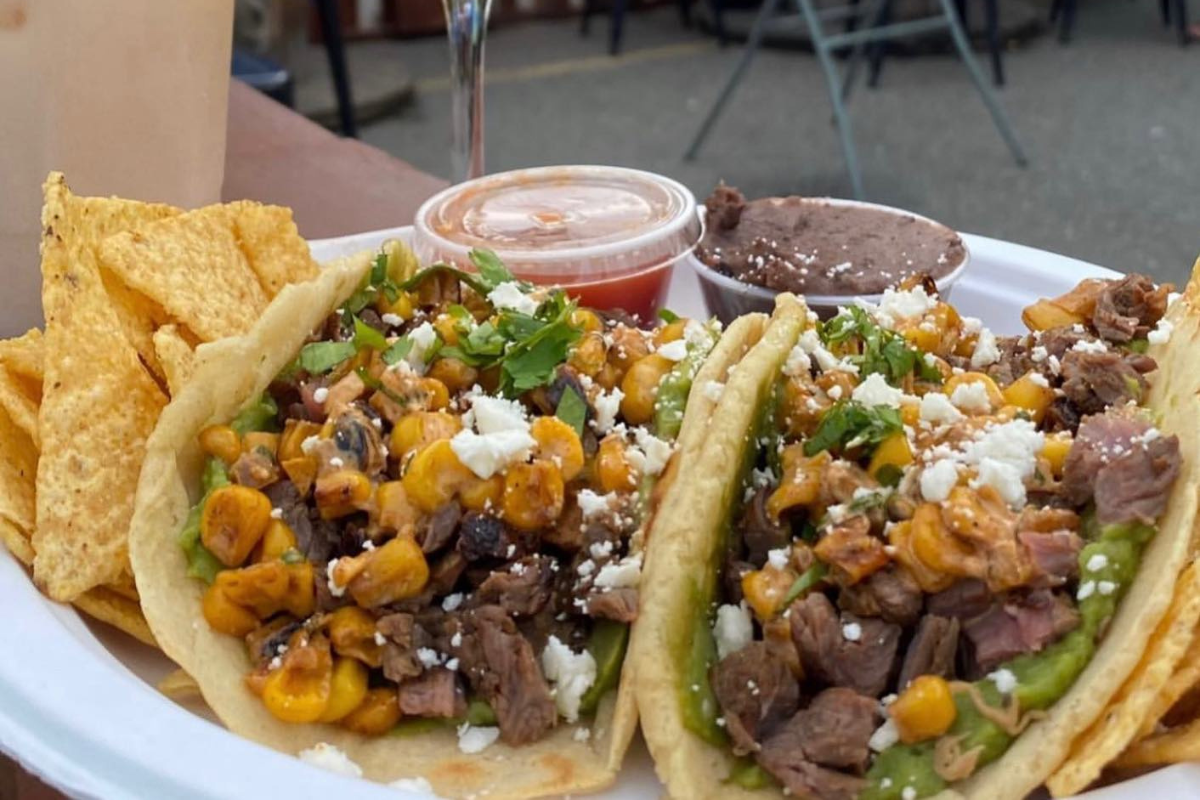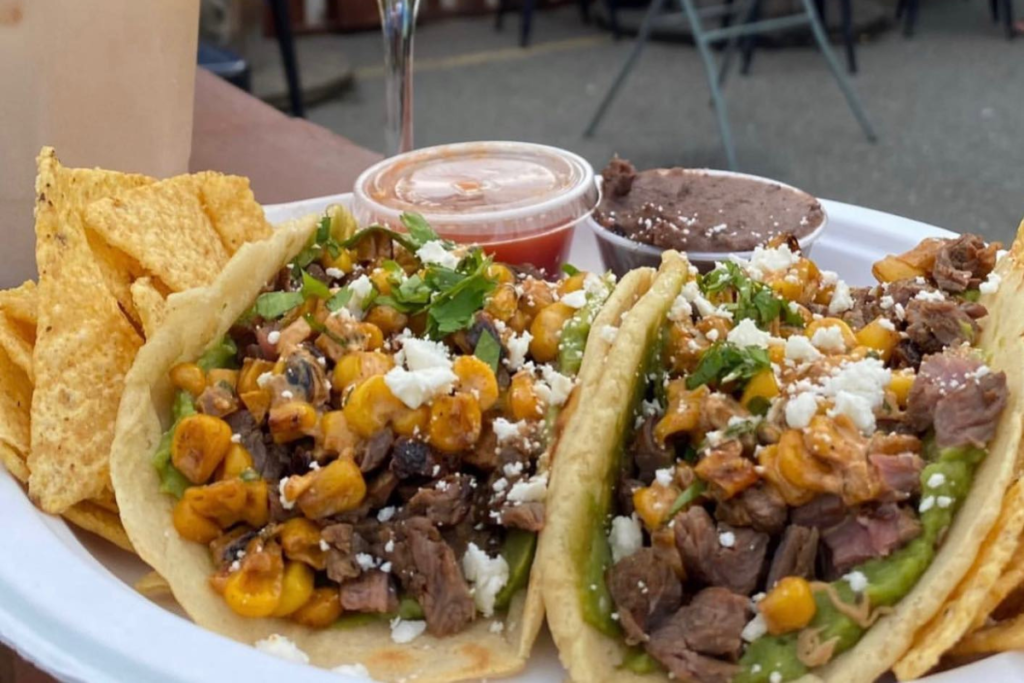 Grab some of the best Guatemalan grub available at the Mochileros Street Food truck!
All of their eats are fresh, homemade, and gluten-free, making ordering a breeze for those with dietary restrictions. 
Grab a pupusa or Mochileros' signature dish: BBQ pulled pork tacos with/bacon wrapped jalapeños  stuffed with queso fresco tacos.
Contact Information
7.) Bake My Day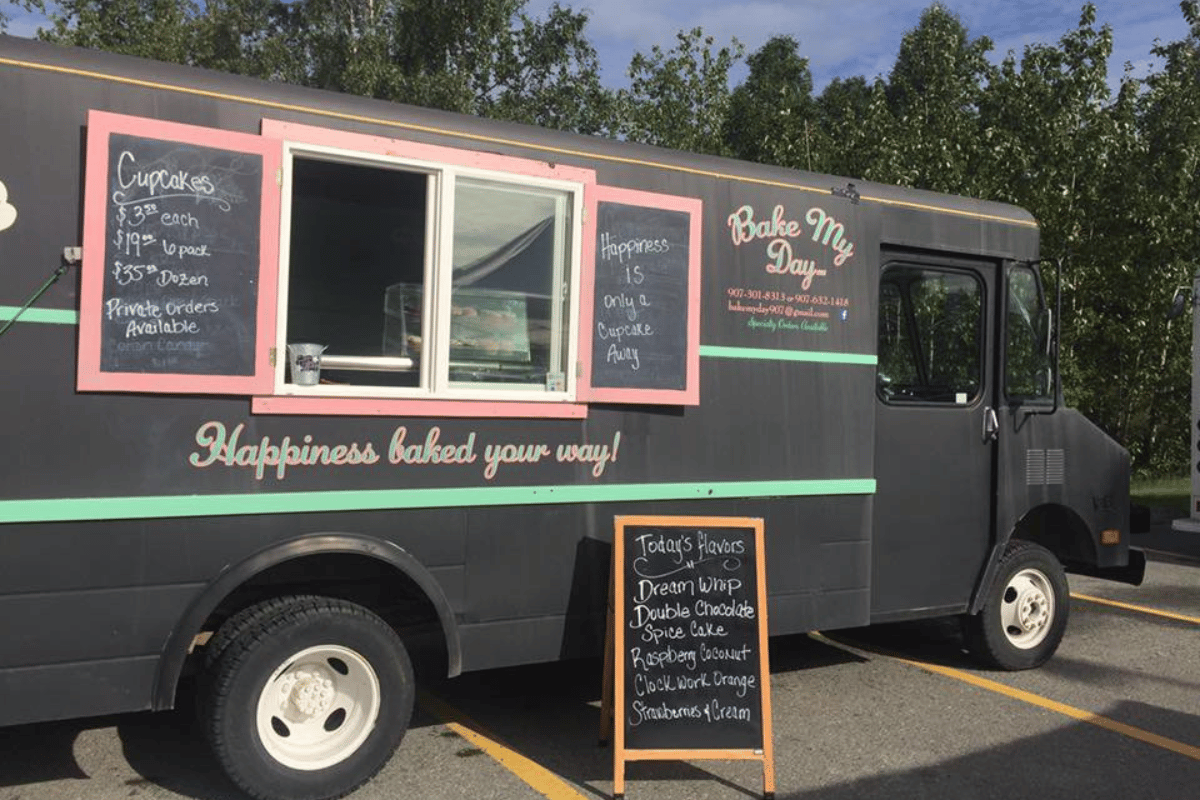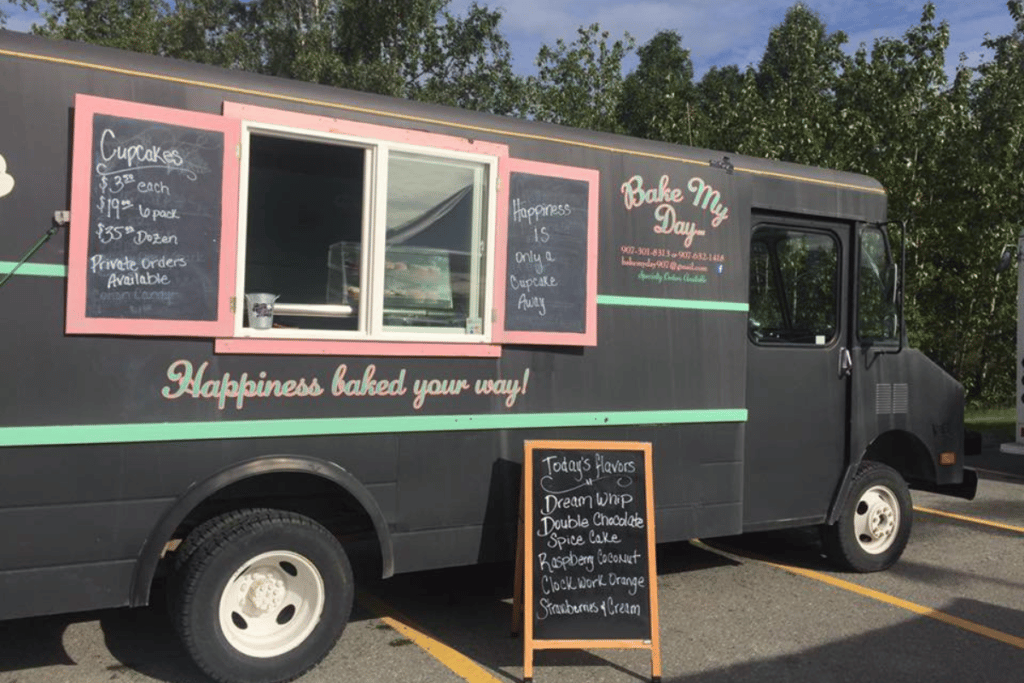 Who doesn't love a homemade baked good? Satisfy your sweet tooth with one of Bake My Day's sweet treats.
You will love a sugary pick-me-up with one of their lemon raspberry, Oreo, sweet strawberry, "Planetary Pear", or "A Clockwork Orange" cupcakes.
Contact Information
8.) Benny's Food Wagon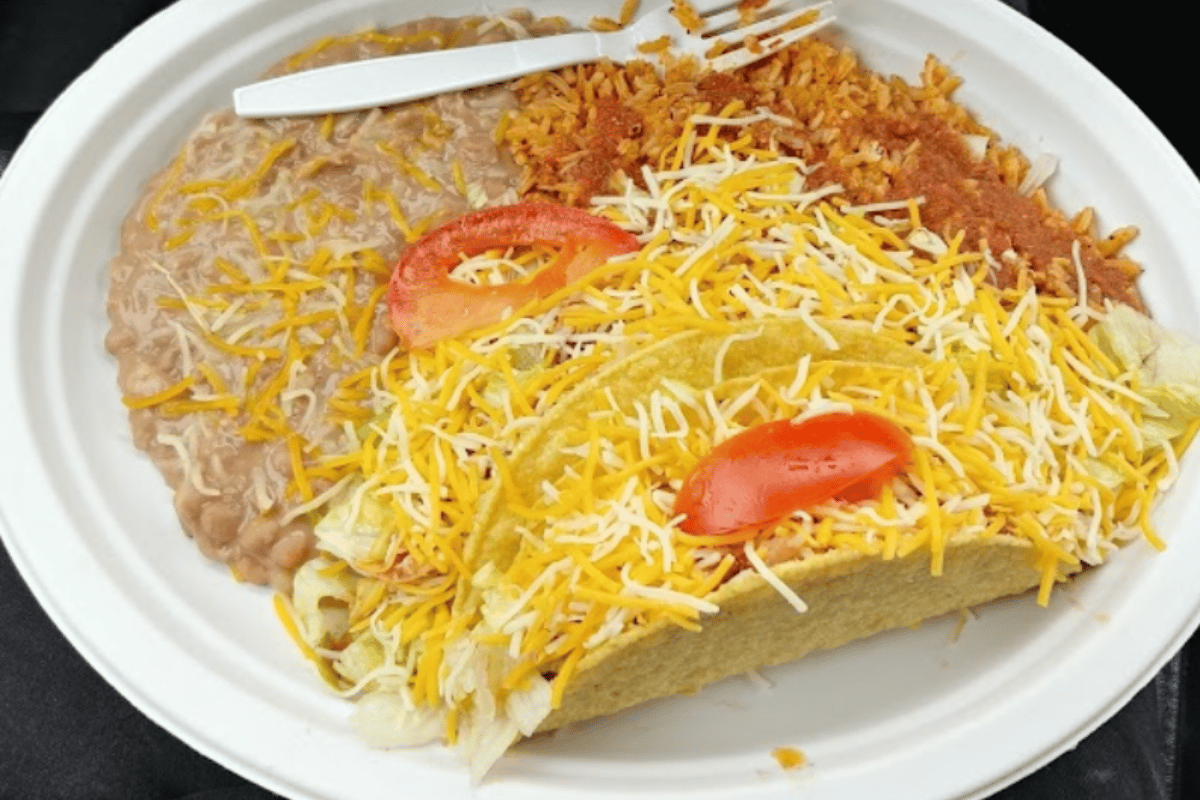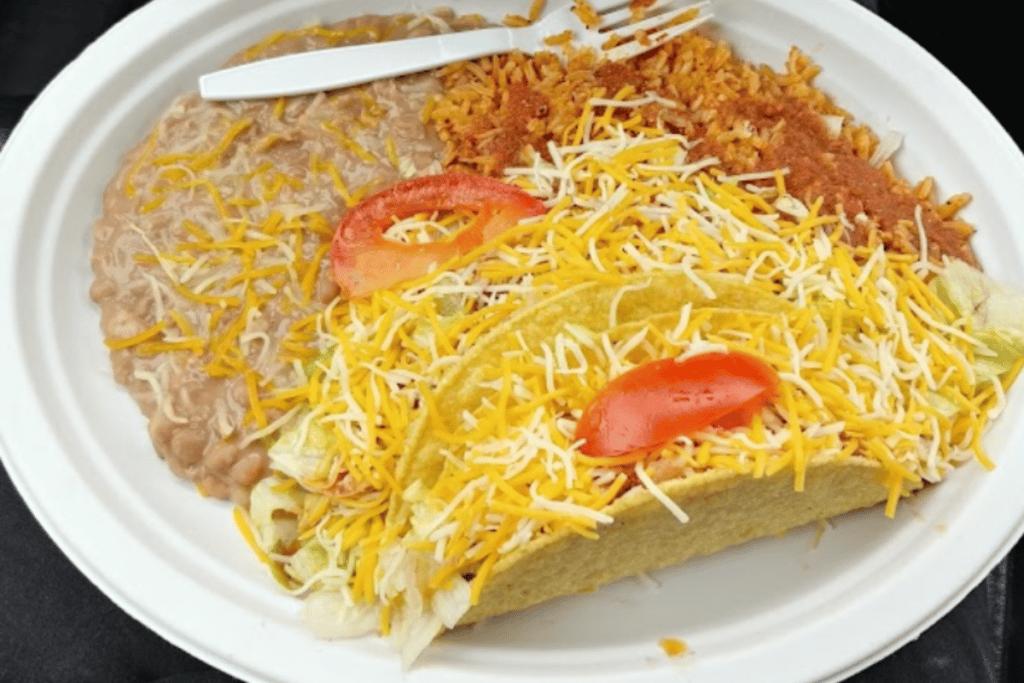 On the hunt for some great Mexican food?
Hit an Anchorage food truck staple – Benny's Food Wagon! Locals rave about the salsa, so make sure to get a big scoop.
This food truck is cash only, so make sure to have some on hand before stopping by.
Benny's Food Wagon was opened in 1969 by Benny himself, and the restaurant is currently running out of the same truck to this day!
Contact Information
9.) Da Poke Man Express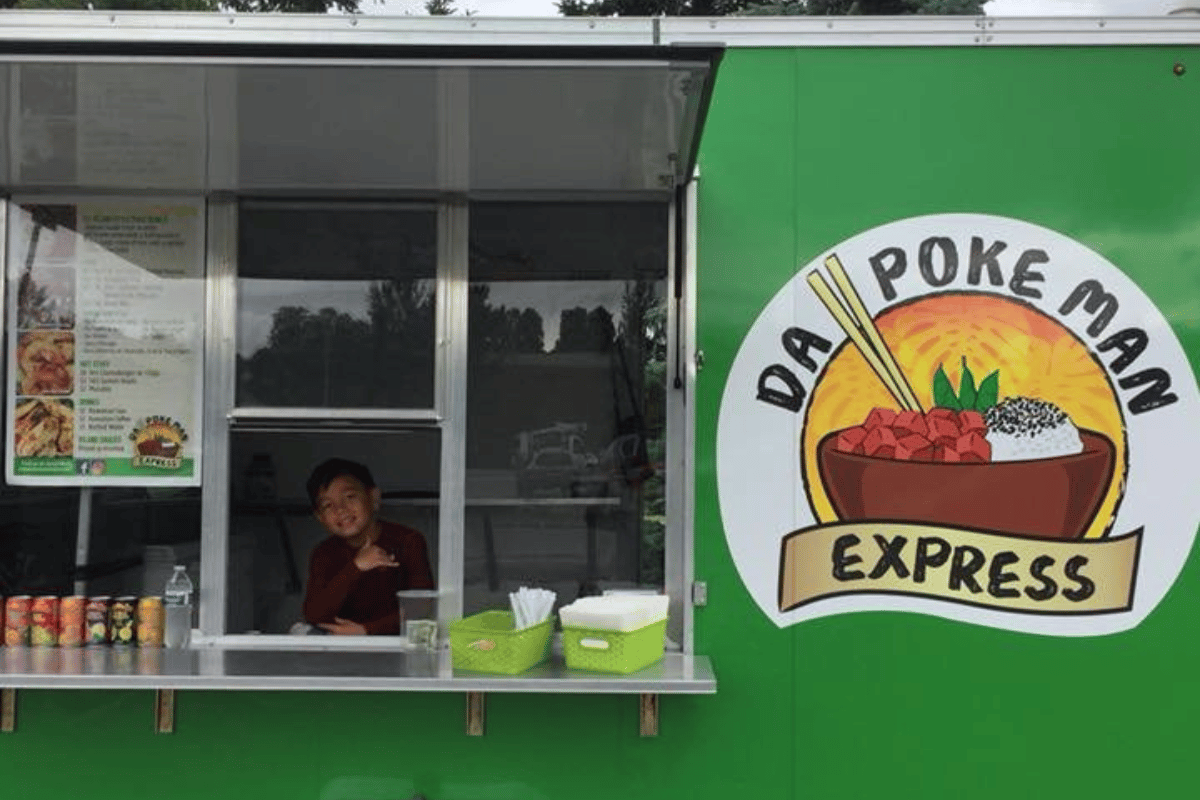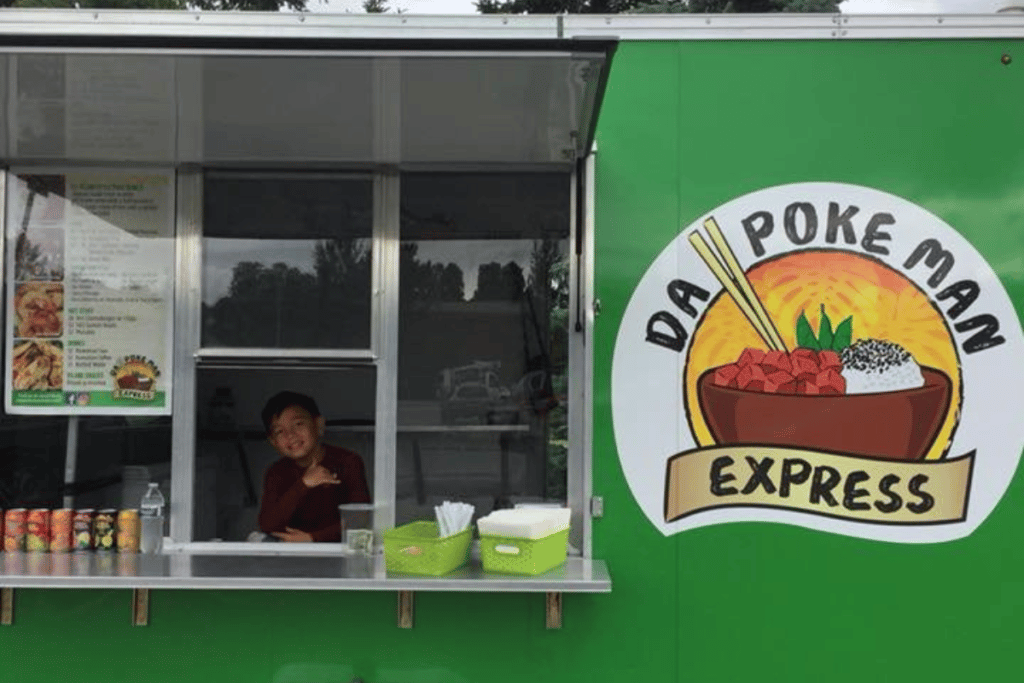 Fans of Hawaiian cuisine, this is the food truck for you.
Premium cuts of fish, the freshest ingredients, and exciting flavor options, you have never had a poke bowl like this.
They offer the classic ahi tuna bowl as well as salmon, shrimp, white crab, and mussel options so you can curate a bowl you will love. Be sure to get an authentic shaved ice for dessert to top it all off.
This food truck can be found all around Anchorage, or rented for a catering event.
Contact Information
10.) Simply Southern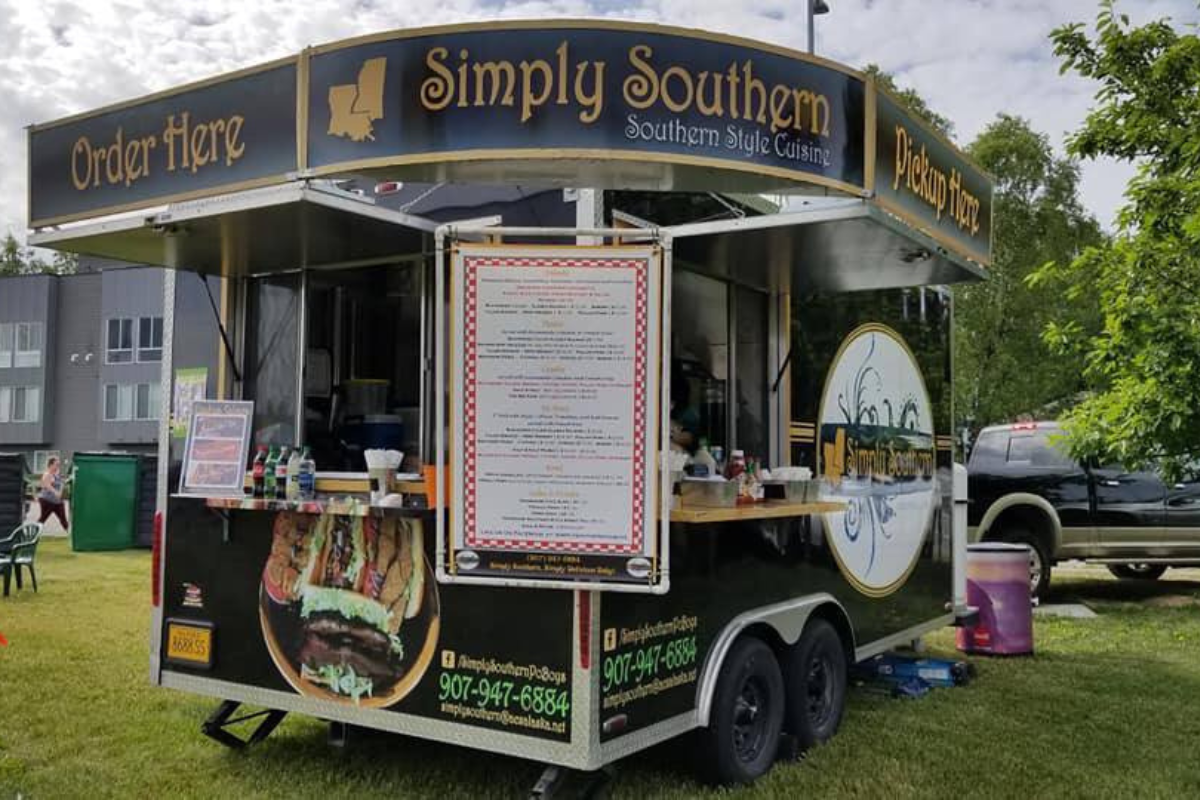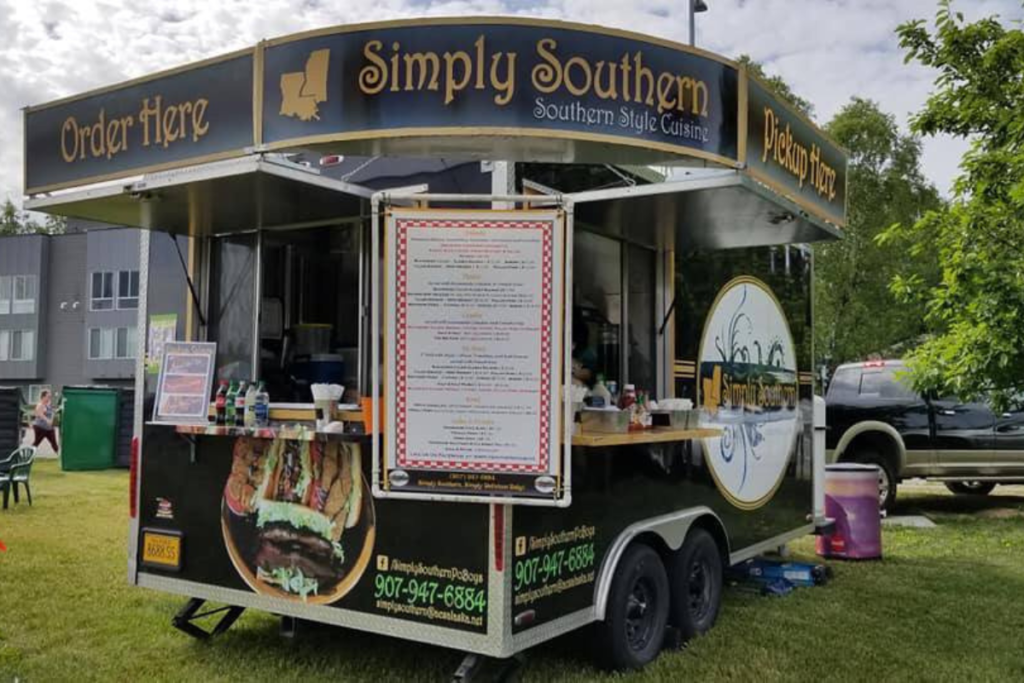 Though the American south is about 4,00 miles away, this food truck brings all the flavor and comfort foods that you would find south of the Mason Dixon line.
Try a hot bowl of New Orleans style jambalaya or a Cajun Smoked Beef Brisket.
Contact Information
11.) Jerome's Kitchen Streatery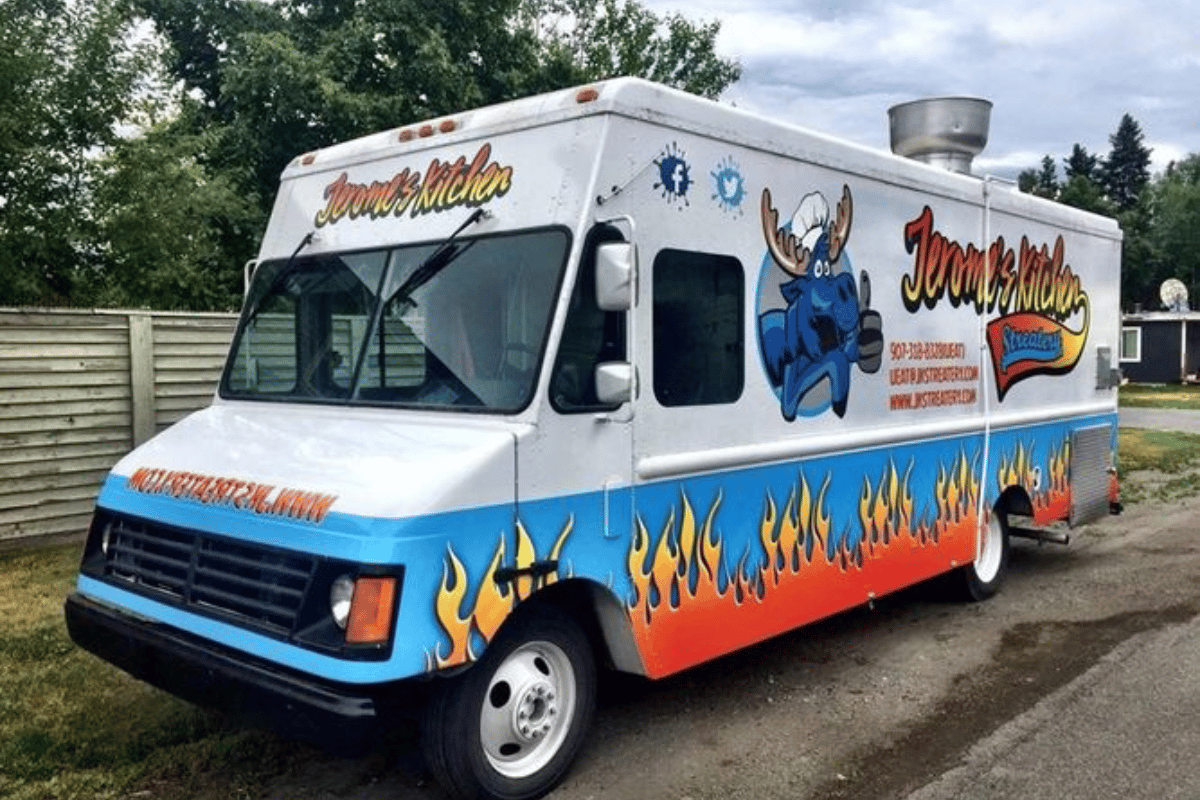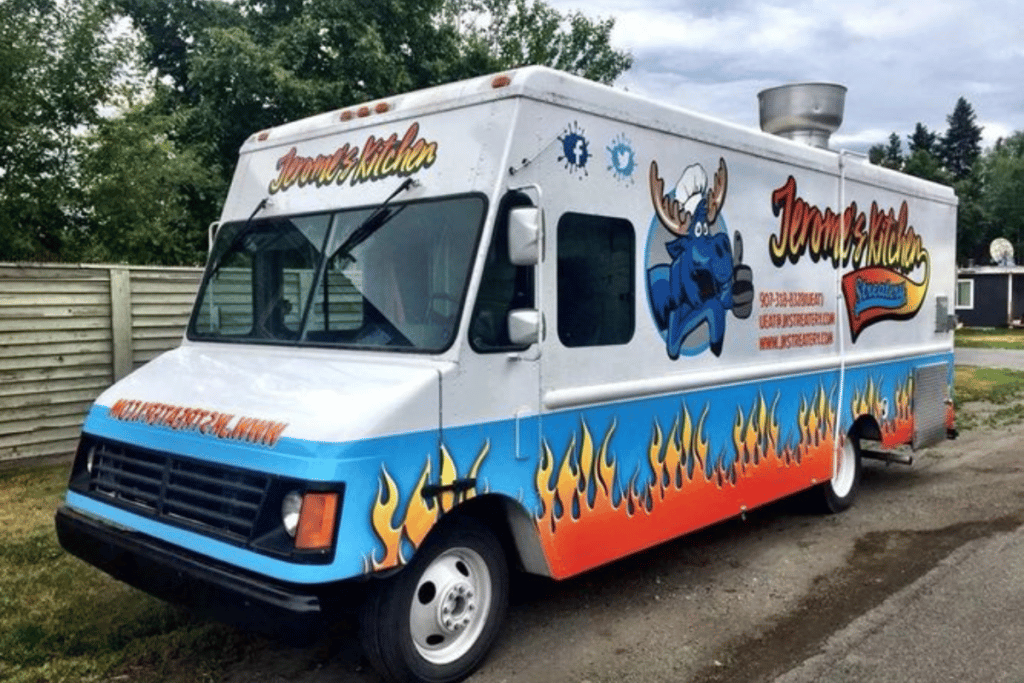 This food truck made its debut in 2014 after the owner inherited their 92-year-old grandmother's Southern recipes.
The menu offers an array of classic southern eats like po'boys and pulled pork sandwiches, but you will find other delights like a Miami Pressed Cuban sandwich, and English fish and chips.
Don't forget the Thunder Crunch fries!
Catch Jerome's Kitchen Streatery all around town – check their calendar to see where they will be.
Contact Information
12.) Boom Ba Laddy's Bistro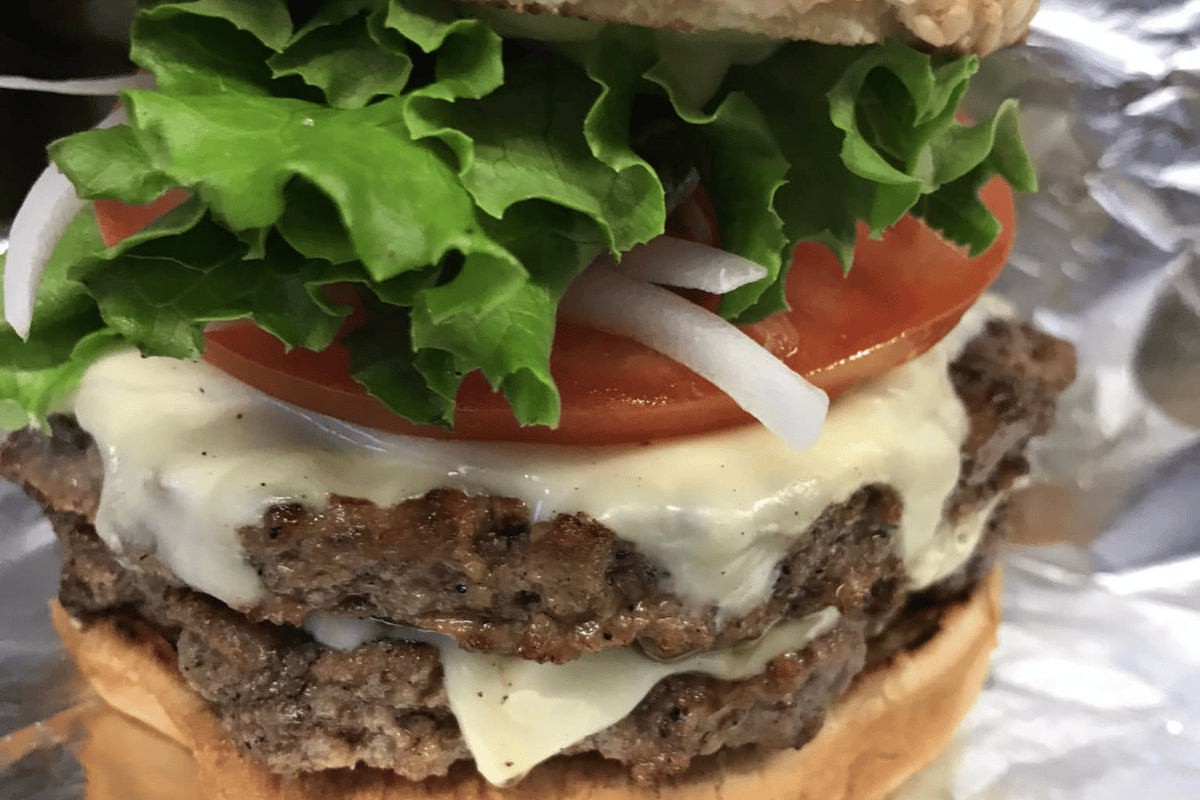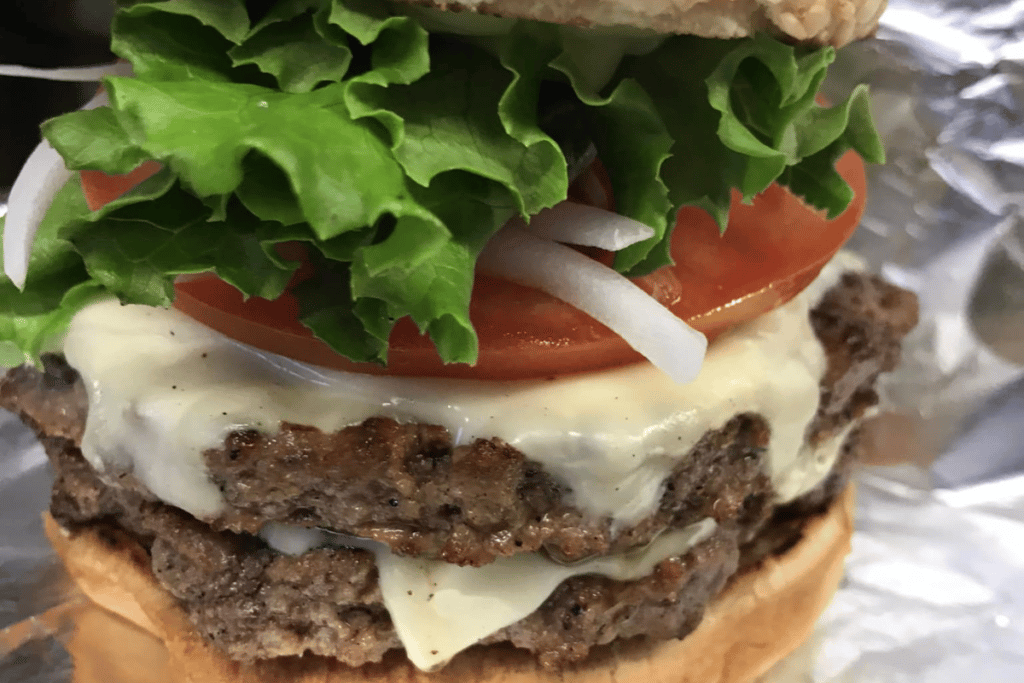 Boom Ba Laddy's has a great variety of eats on the menu, so there will be something for everyone at this food truck!
Nosh on a hot sandwich, hot dog, nachos, or a teriyaki bowl. This truck is always on the go, so be sure to check their routes on their website to see when they will be near you.
Pro tip: this is a great option to grab some of those late night bites.
Contact Information
No matter which food truck (or hopefully trucks!) you visit, you are sure to have a great experience with some of the best food Anchorage has to offer.
If you are on a budget during your trip, do not forget to check out our round up of some of the best free things to do in Anchorage, Alaska!