Every year, visitors and tourists travel to Alaska hoping for adventure. They are hoping to get an up-close look at some of the wildlife, take a cruise they have been saving for, or go on some of the most beautiful hikes in the United States.
The thrill seeking adventurer, however, comes to Alaska to enjoy world-class white water river rafting.
Alaska's natural roller coaster is the rafting experience, and for aquatic enthusiasts there is no shortage of rafting excursions available across the state.
Never been rafting before? Not to worry – there are plenty of raft tours for beginners, and even kids.
There are tours that gently guide you down the river, so it is not always the intense white water rapids experience that you might have seen on TV.
Of course, if you are an experienced rafter and are looking for some high-octane adventures with a bit more adrenaline and danger, there are plenty of white water rapids to brave as well. Oftentimes, a company will offer both types.
Pack up your oars and strap on your helmets. Here are some of our favorite rafting trips in Alaska.
6 Mile Creek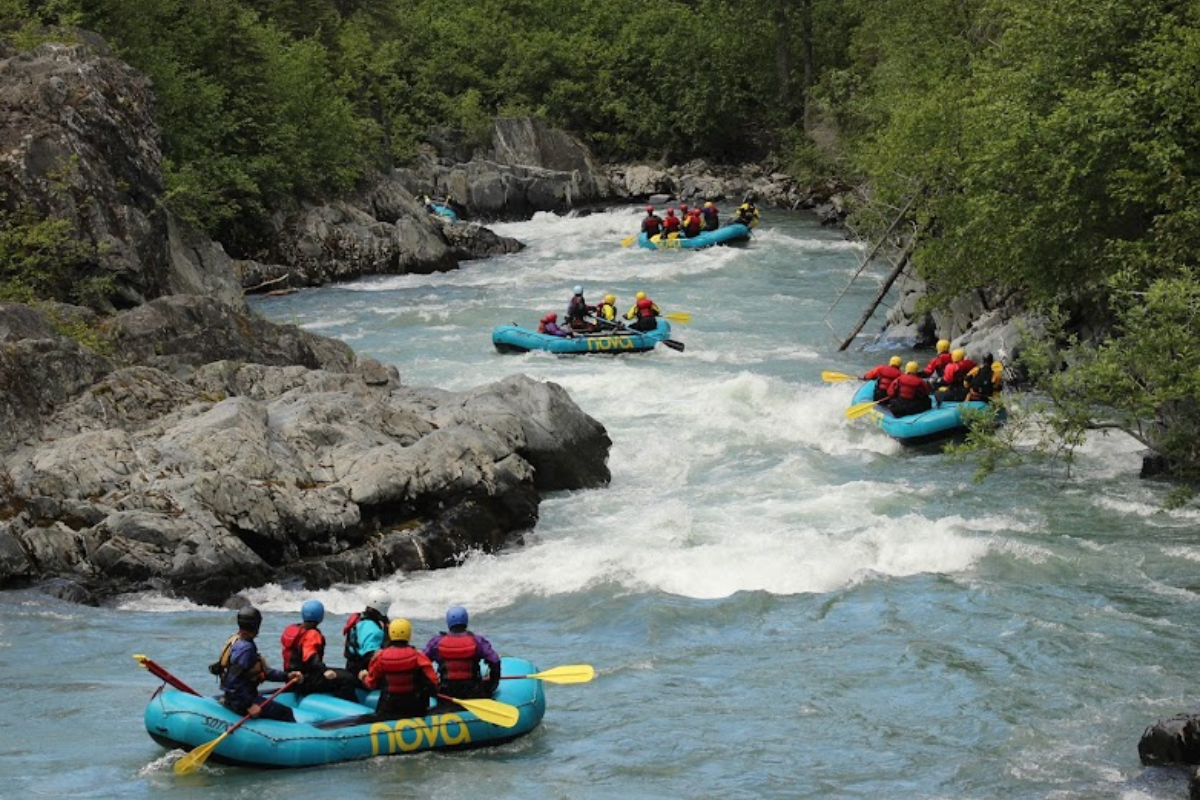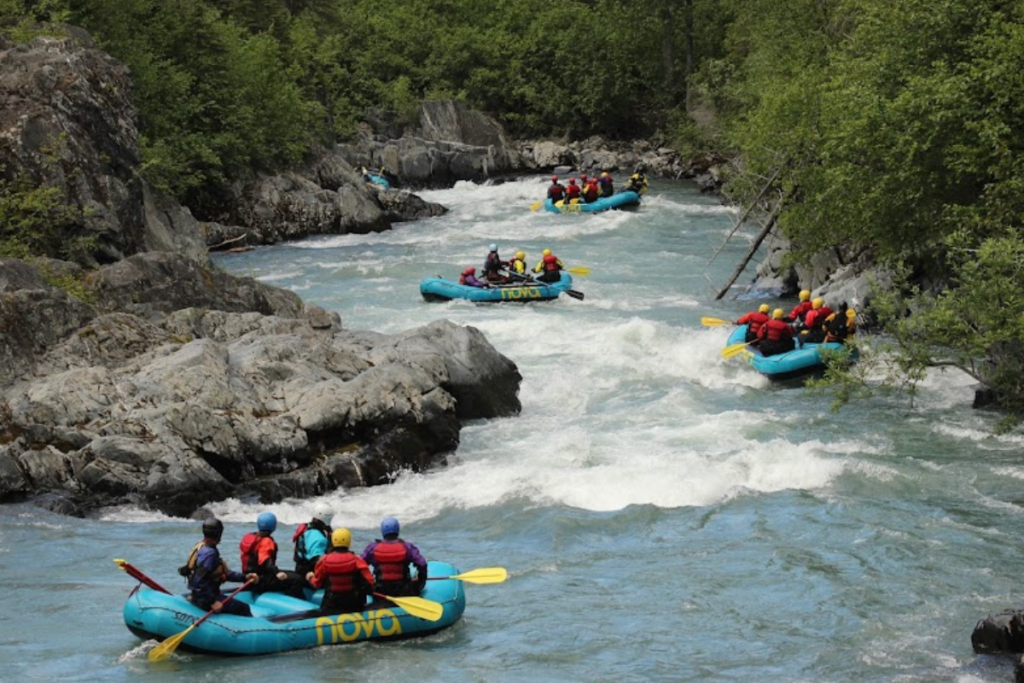 6 Mile Creek is known to be legendary! This incredible route attracts whitewater rafters from all around the world.
Narrow routes, tight drops, and white-knuckle adventure is waiting for you at Six Mile Creek.
The creek cuts through the Chugach National Forest and spills out into the Pacific Ocean south of Anchorage, giving its brave rafters a quick Alaskan sightseeing experience.
Traveling through three canyons, dress to get wet. One of the wildest routes in North America, parts of it have been pioneered by the incredible NOVA Alaska group, so you will be in good hands.
The ride starts in Hope, Alaska, and is the perfect half day adventure. You get to enjoy some of Alaska's hidden beauty, and a big dose of adventure, all at the same time.
Looking for those extreme Class V rapids – this is the place!
Contact Information
Denali National Park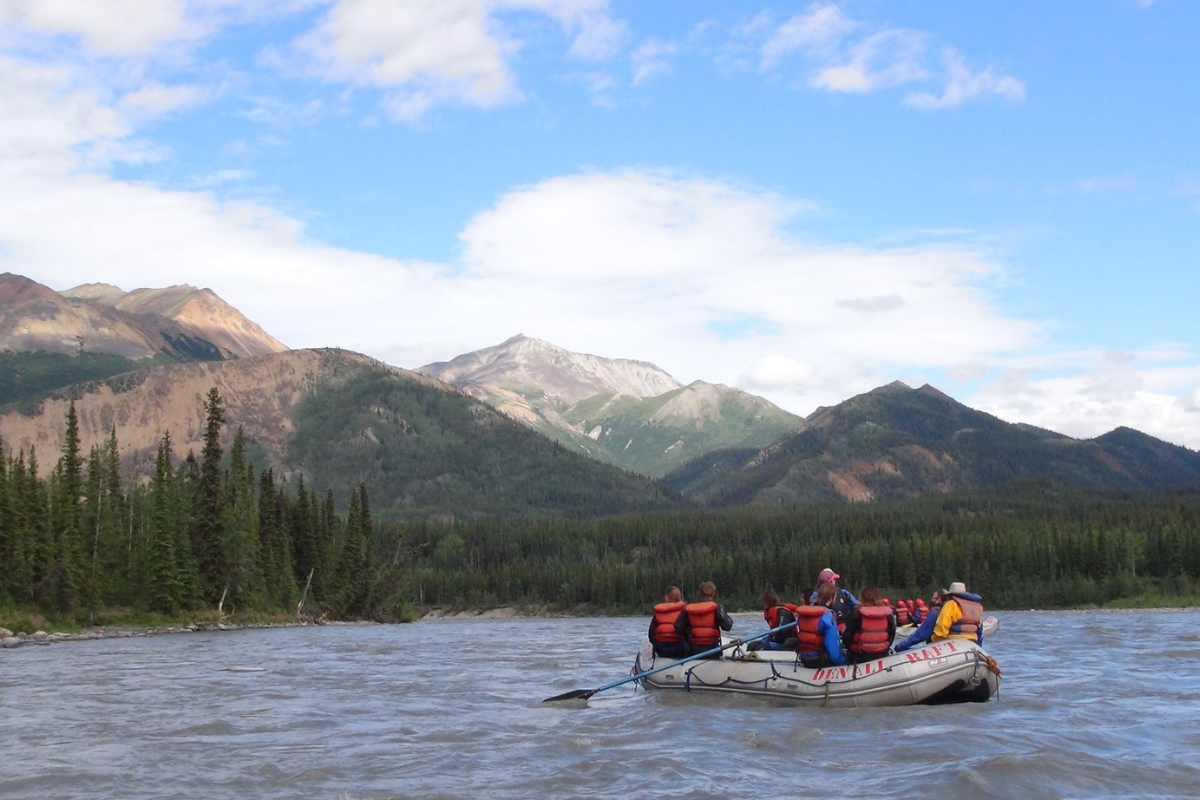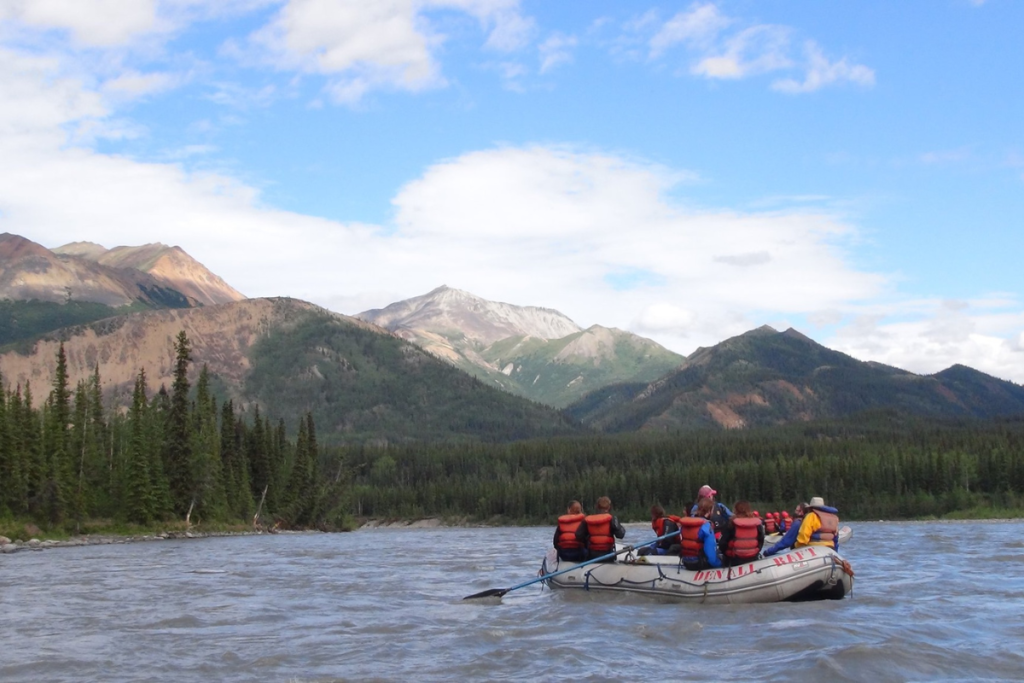 Denali Raft Adventures Inc is stationed at the entrance of Denali National Park and is your go-to company for white water rafting down the Nenana River.
Located in one of the most scenic spots in the world, this is a river rafting tour that is packed and popular.
And the best part? Regardless of whether you would like an easy, mild float, or a jam packed adventure, they have a river run for you.
Enjoy one of two adventurous river runs: Canyon Run or the Healy Express Run. Both are about five hours, and filled with white water adventure.
Or choose the milder, family friendly Wilderness Run, for families or beginners on their first rafting experience.
Contact Information
Talkeetna River Guides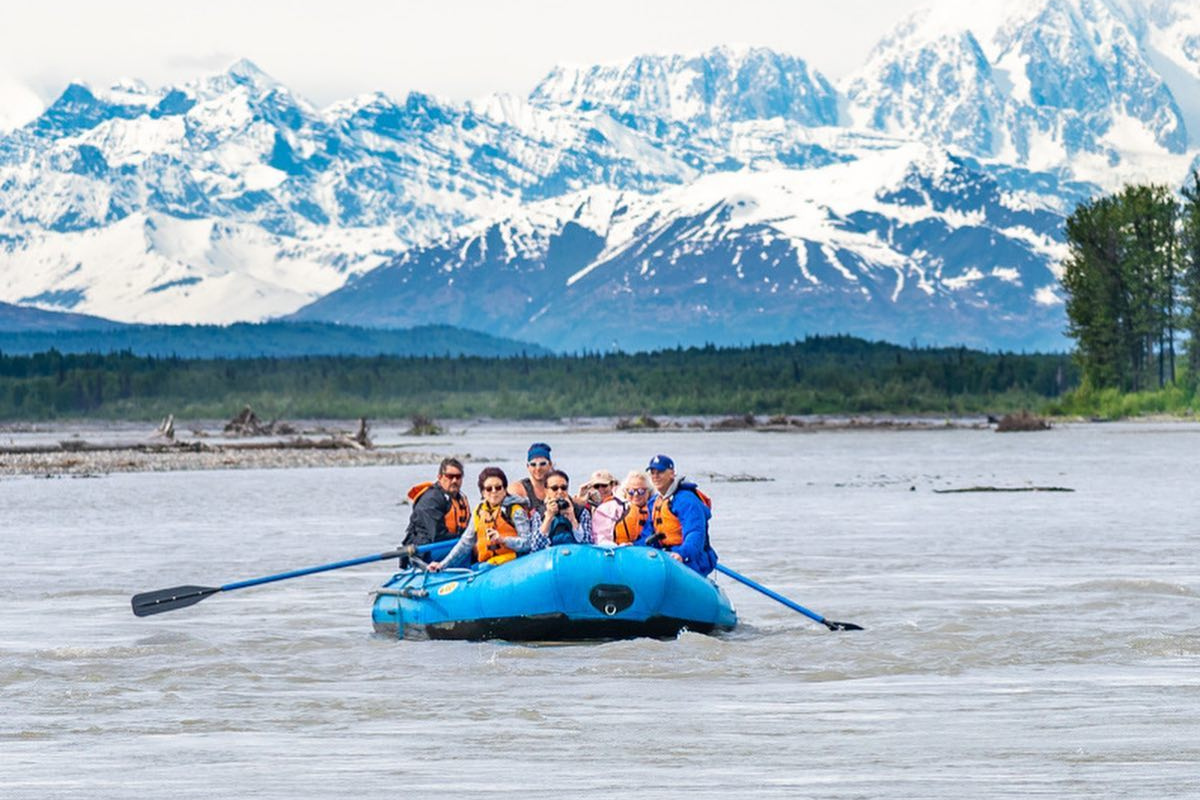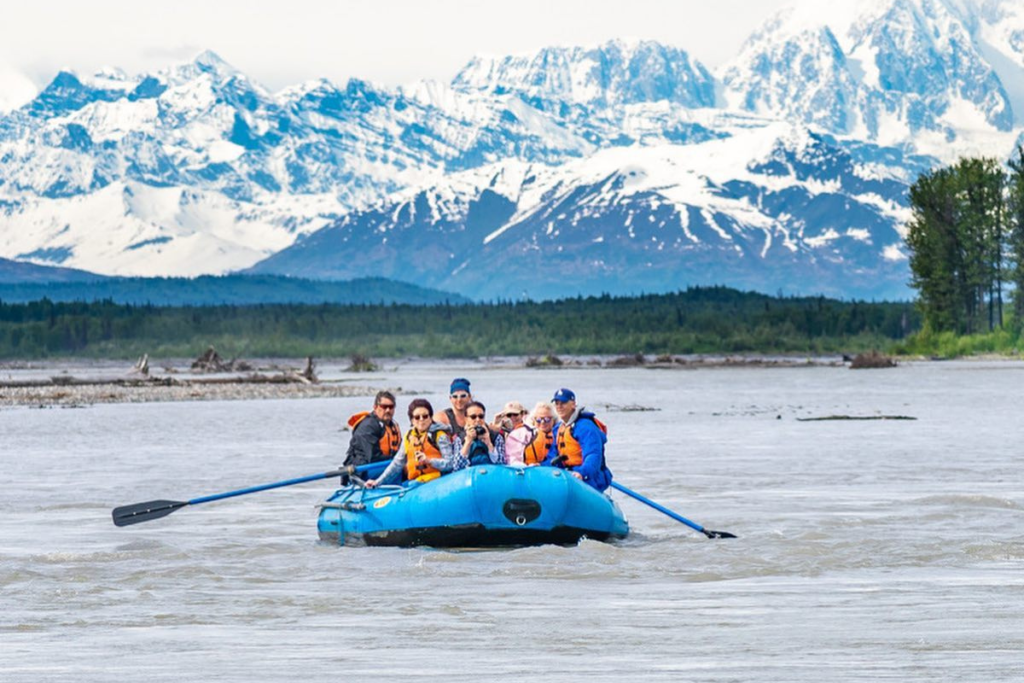 New to white water rafting and adventure? Talkeetna River Guides is a family owned raft company with tours for everyone and every taste.
Take a two hour natural history float trip for some breathtaking scenery, or a four hour leisurely float on the south side of Denali.
If you are looking for something a little longer, Talkeetna also offers overnight trips that run up to three days on the water.
Contact Information
Copper Center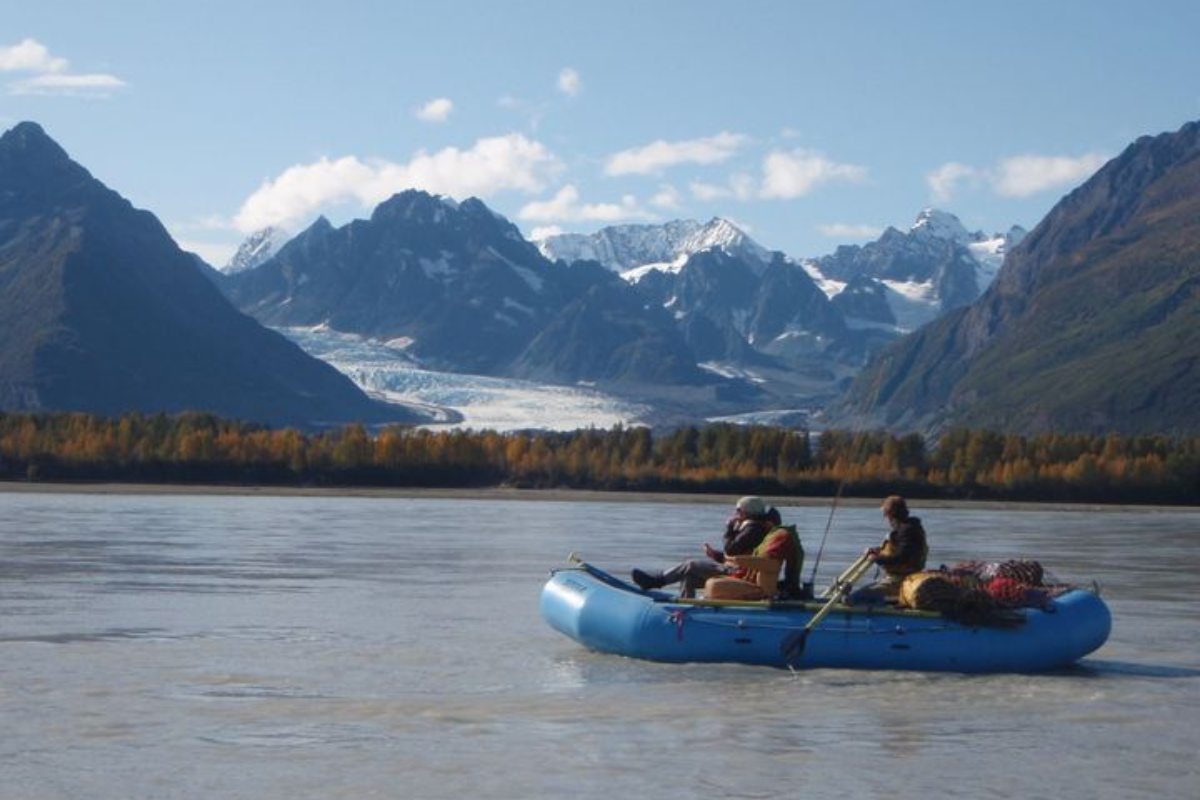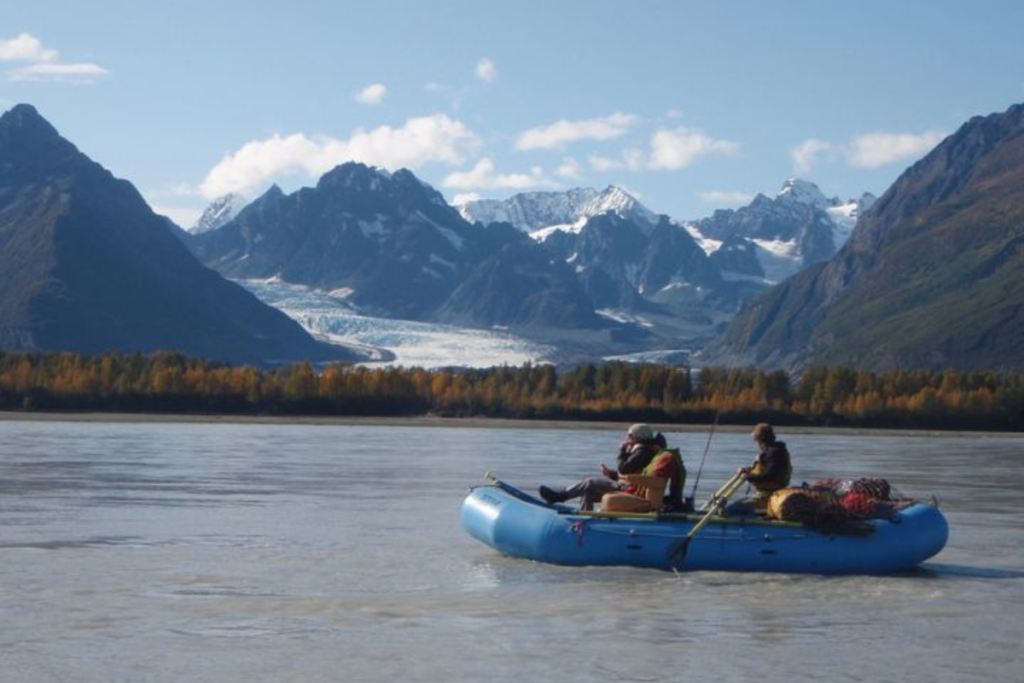 Float the rivers of the Copper River Valley or take on the whitewater with Copper River Guides. They offer both gentle floats and whitewater rafting, but don't worry; even beginners can do the whitewater tour.
And if you can't bear to get off the water, make sure to book one of their multi-day rafting adventures.
Float the Copper River Basin, and take your adventure to the borders the Wrangell St. Elias National Park.
Contact Information
Mendenhall Glacier Float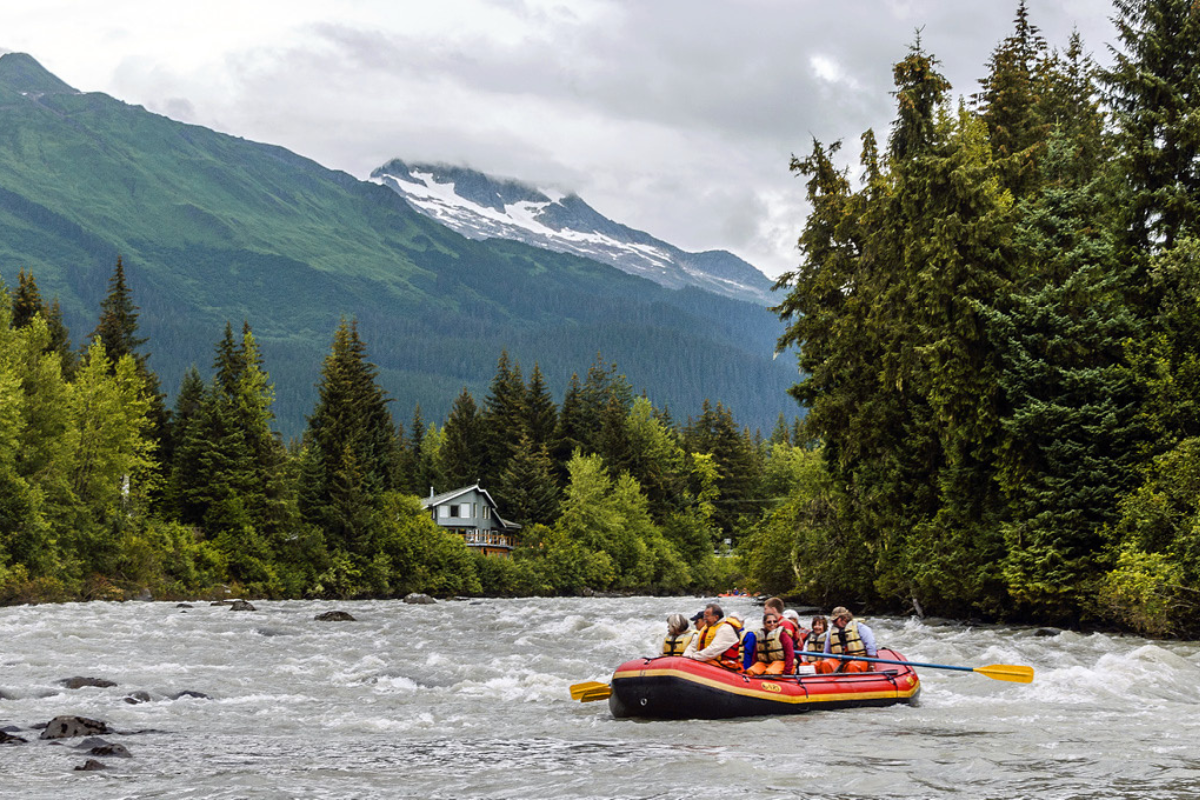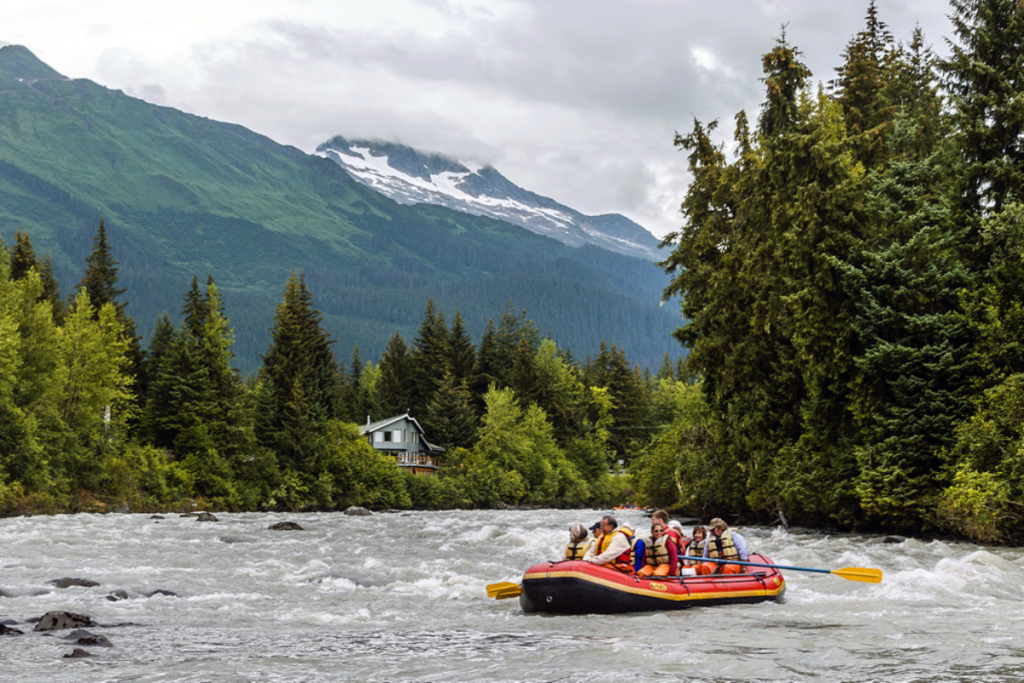 Glide through the Mendenhall Valley aboard your raft for incredible views of the Mendenhall Glacier with Alaska Travel Adventures.
This three and a half hour tour is very mild, with options to paddle or just take in the scenery.
It's $165 for adults and $124 for children. You will also receive an "I shot the Mendenhall" pin after you complete your trip.
Running through late April to early October, this is a must-see if you are visiting Juneau and the infamous Mendenhall Glacier.
Contact Information
McCarthy Alaska White Water Rafting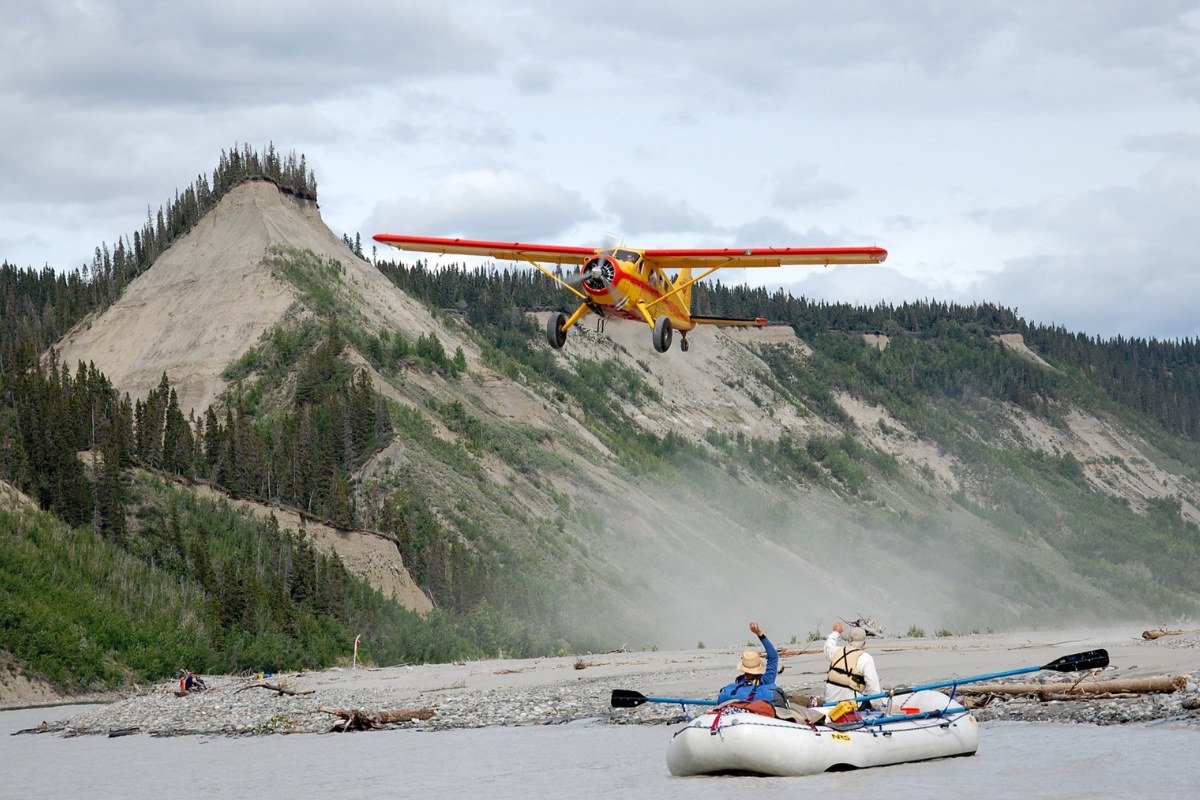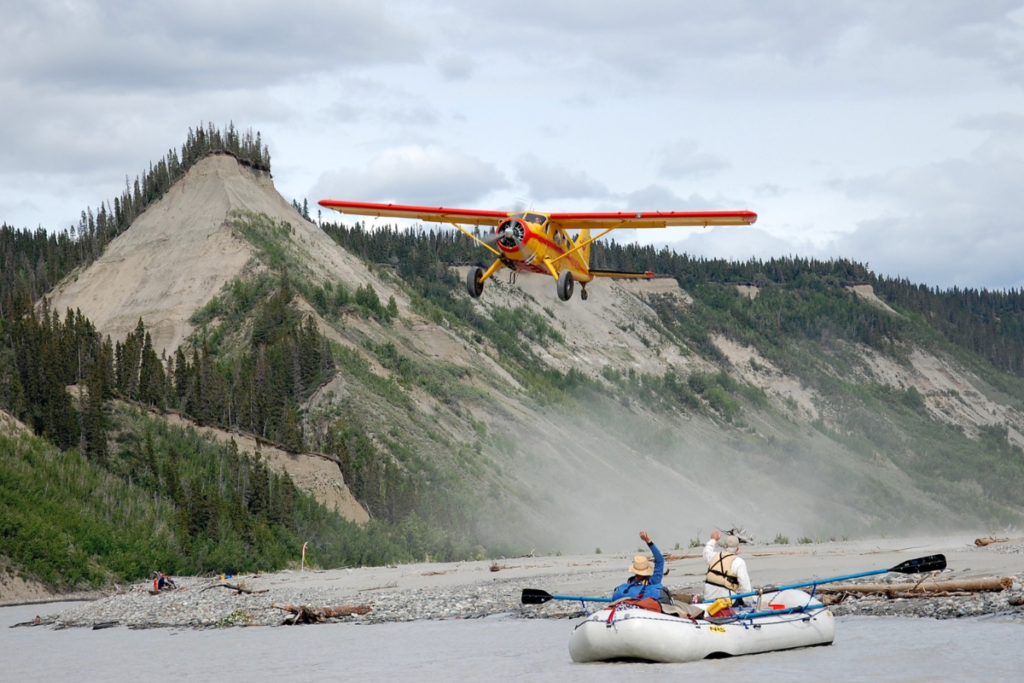 Head off the beaten path with McCarthy River Tours And Rafting.
The waterways are set in Wrangell – St. Elias National Park & Preserve. With only two roads through the park, the best way to see it is via raft.
Check out the four hour Kennicott River Raft for floating and adventure, which includes jumping off of a glacier.
The adventure never stops inside America's largest national park.
Contact Information
Tana River Rafting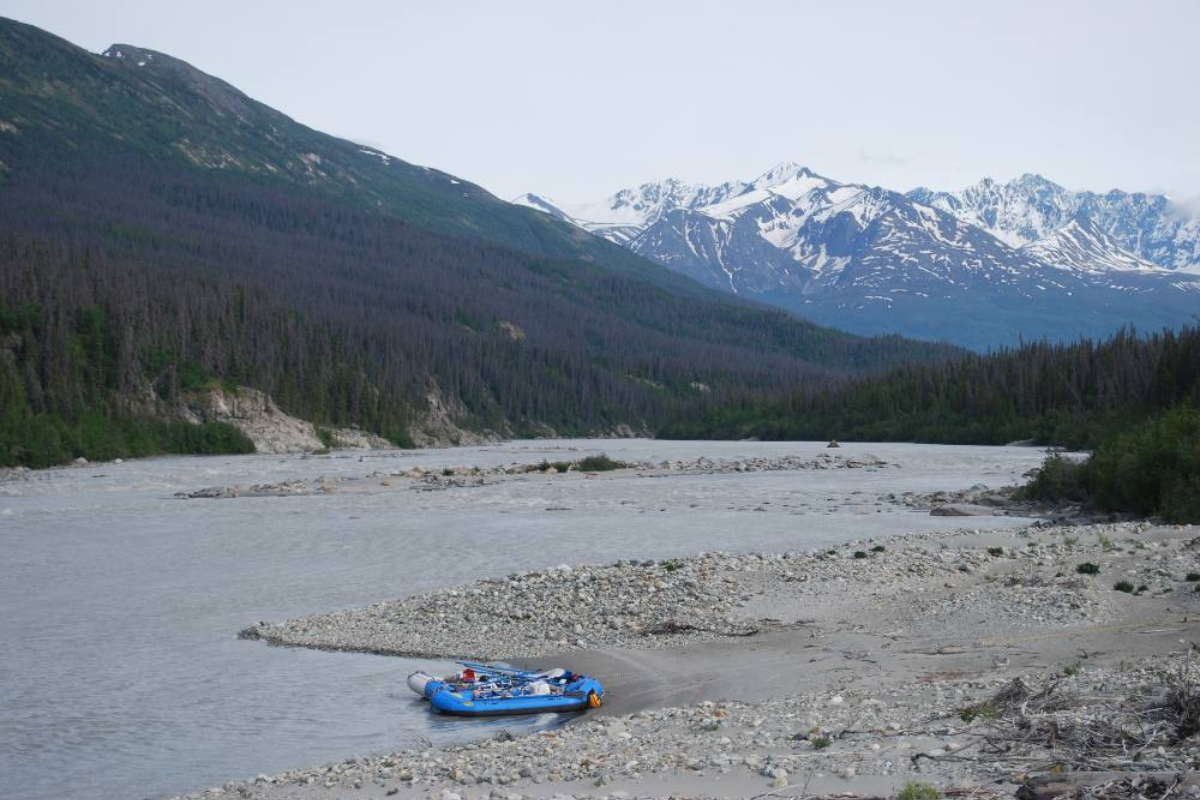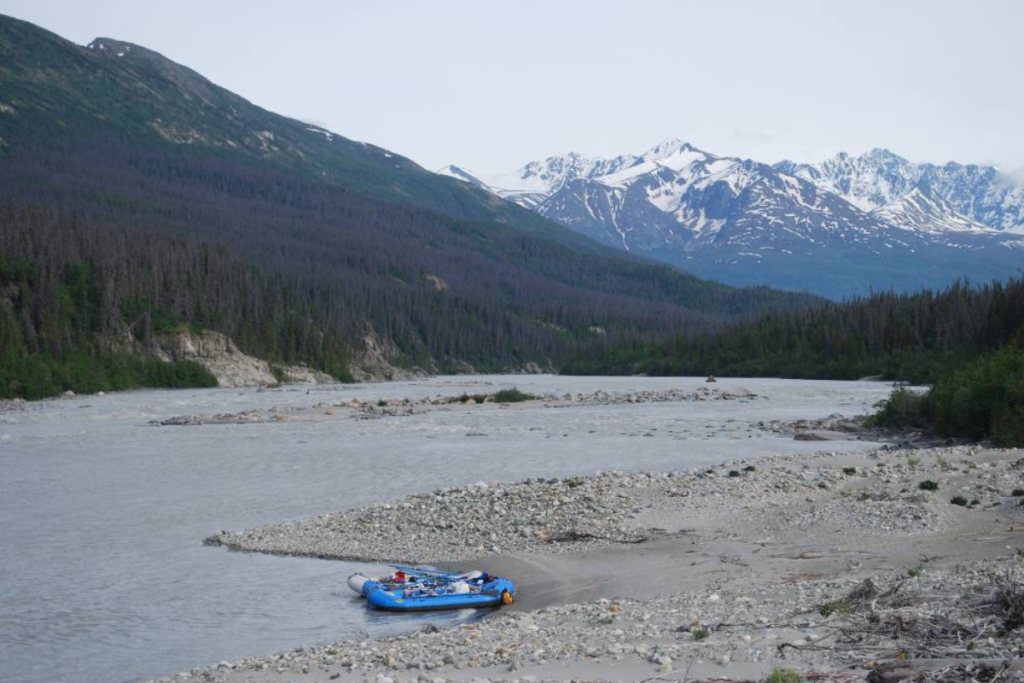 Often compared to the Grand Canyon, the Tana River is known for its size and incredible rapids, so a memorable experience is just an oar away.
Tana River Rafting offered by McCarthy River Tours And Rafting is another exceptional adventure in Wrangell – St. Elias National Park & Preserve.
Both four and six day expeditions on the Class IV whitewater rapids offer views of iconic Alaskan wildlife like Dall Sheep and Grizzly Bears.
Contact Information
New Wave Adventures Alaska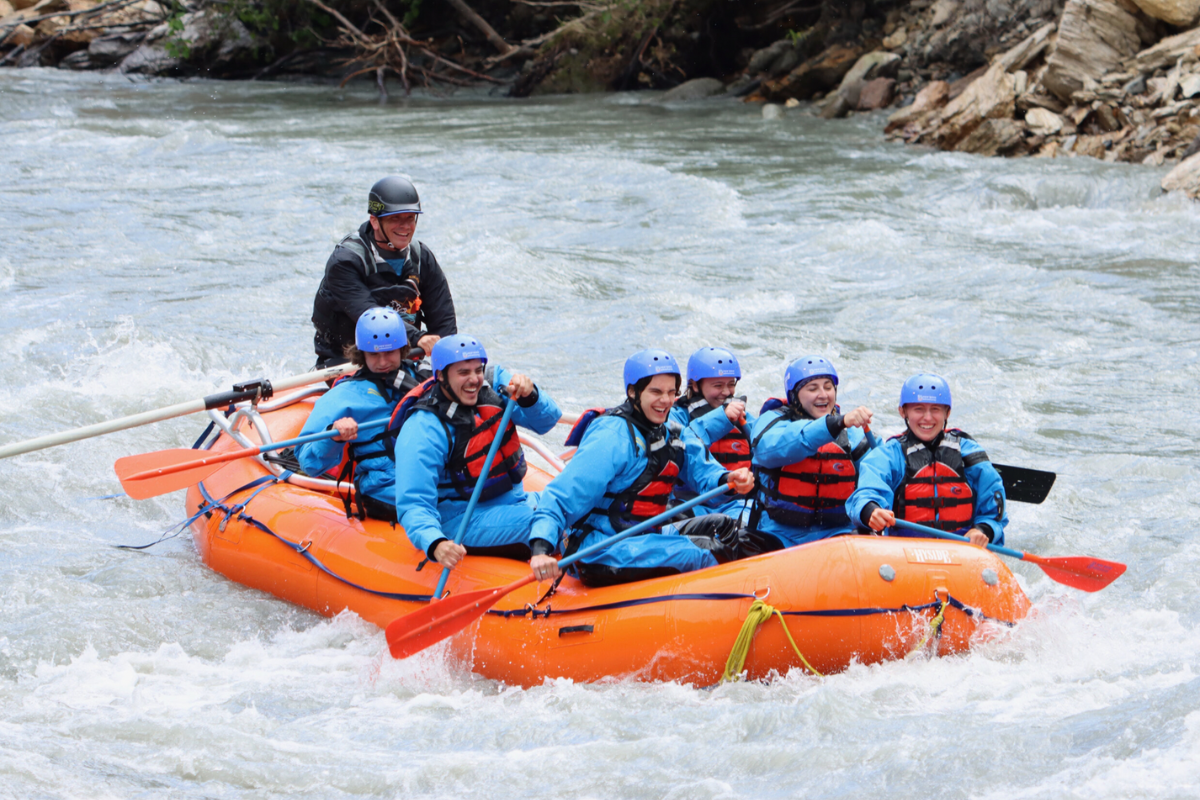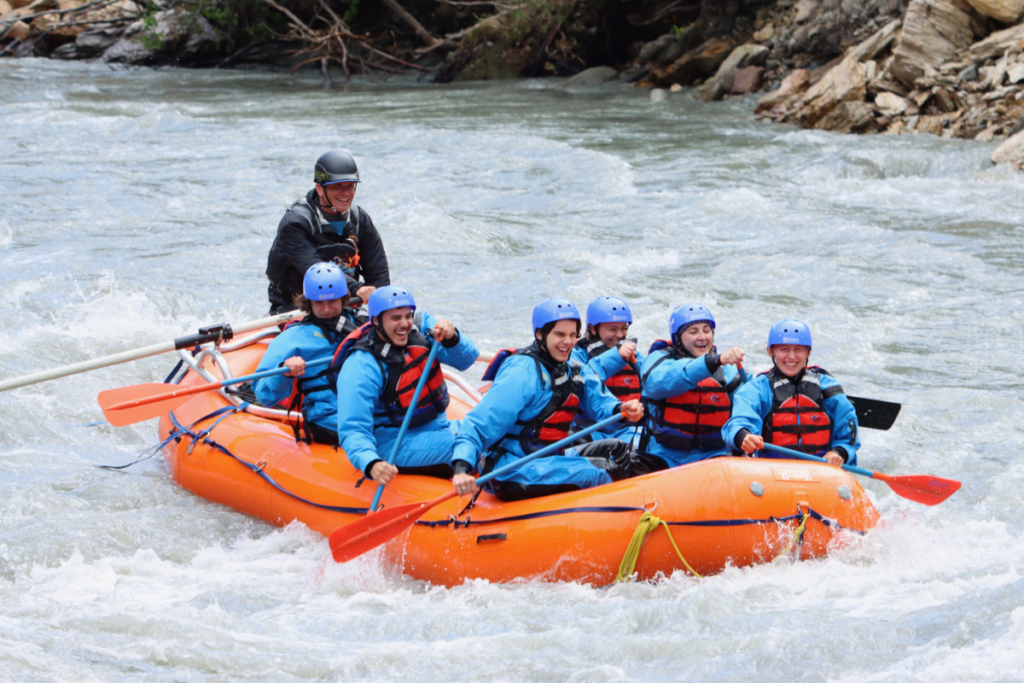 Choose between holding on or paddling as hard as you can on a rafting trip with New Wave Adventures. You will be riding beautiful Nenana River, and some of the rafting adventures are gentle enough for ages as young as five.
Based in Denali National Park, New Wave Adventures Alaska strives to encourage conservation, environmental responsibility, and leaving a minimal impact on the great outdoors. That is a message we can get behind.
Contact Information
Ocean Raft Alaska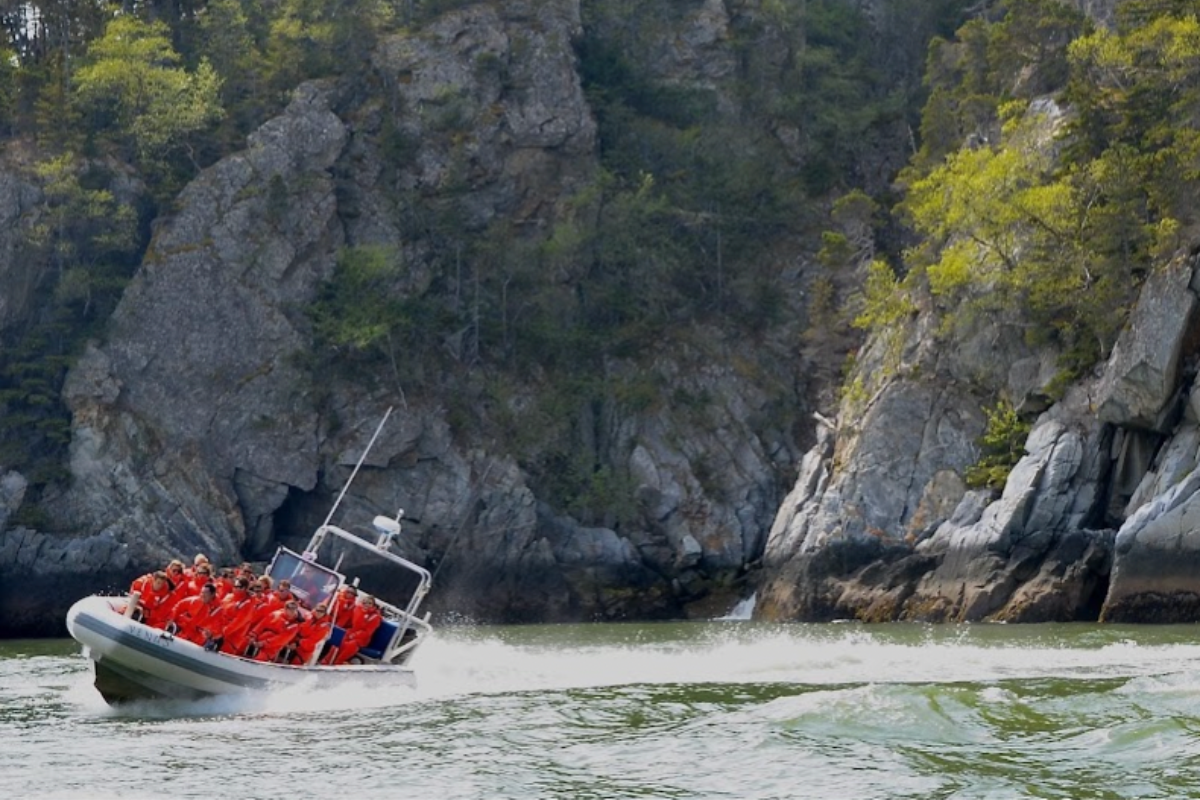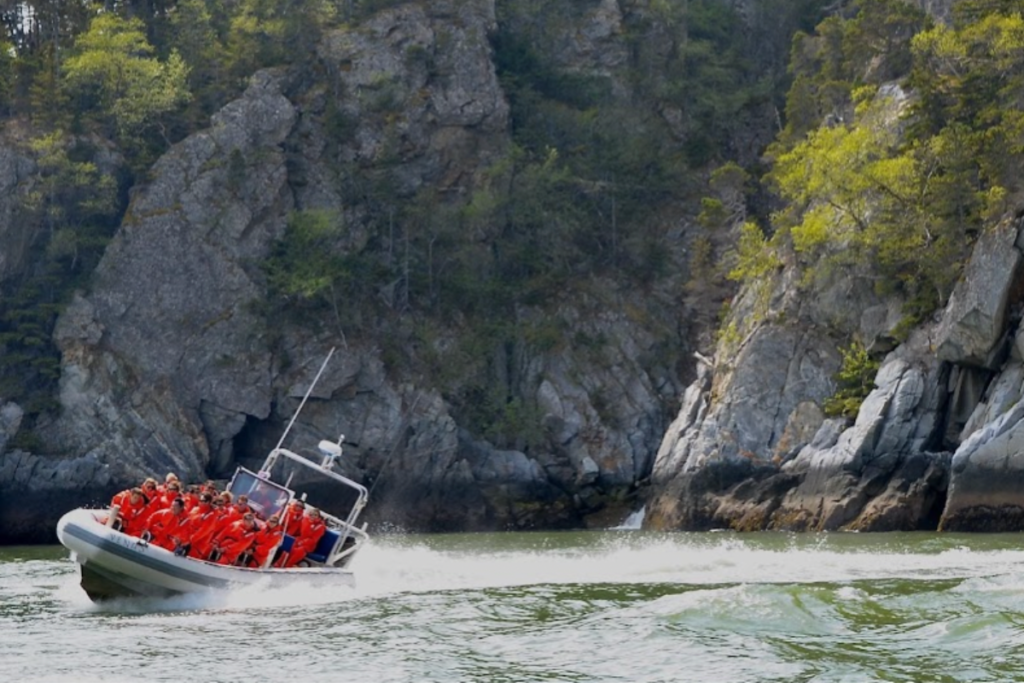 Looking to hit the waters in Skagway? Ocean Raft Alaska offers a two hour boat rafting adventure in which guests will explore hidden coves, waterfalls, and of course, the wildlife.
Not your typical adventure when you think of rafting. This is ten times better. You will be exploring the Pacific Ocean on a marine tough ocean raft offering a unique experience.
You will be on the same type of boat that the US Coast Guard and Navy Seals use for search and rescue missions – is that cool or what?
Contact Information
Canyon Wave Trip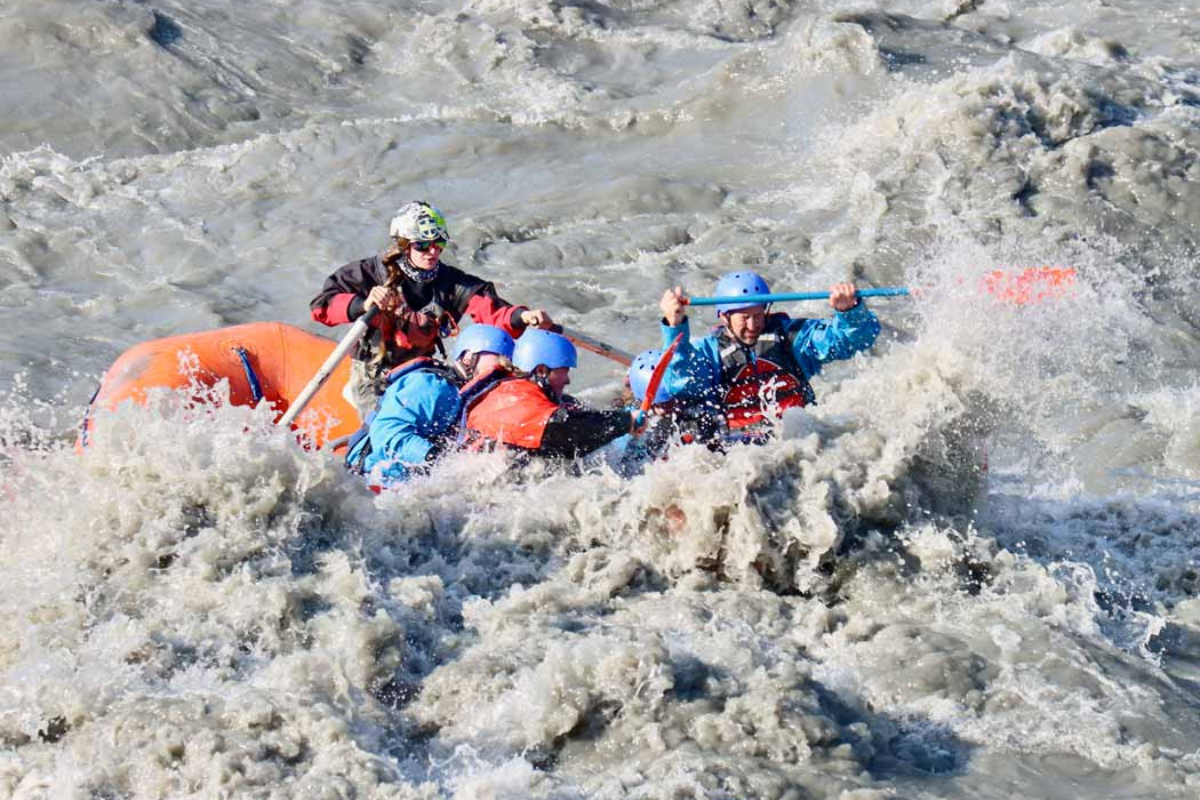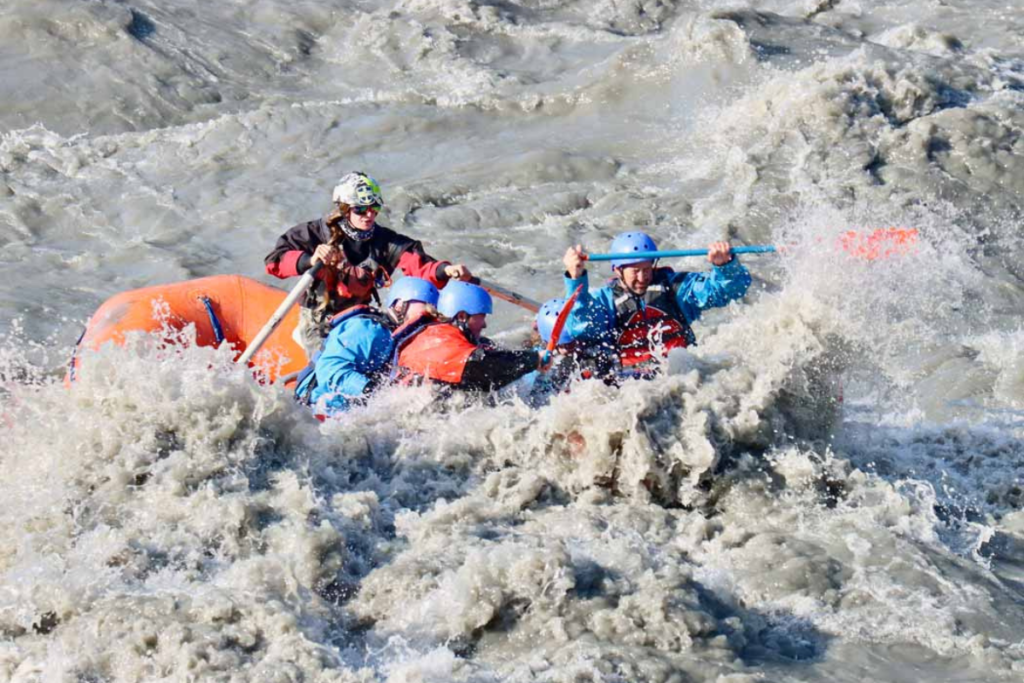 Enjoy a three and a half hour excursion on an 11 mile float down the Nenana River. "Coffee Grinder," "Razorback," and "Ice Worm," are just a few of the rapids you will power down with the Alaska Shores Tours, and that should give you a good idea of the excitement level you can expect.
Another Nenana River adventure, this white water thrill includes Class III and Class IV rapids on the river. Be prepared to get wet.
When you book with Canyon Wave Trip, they will also pick you up and bring you back to your lodgings. Talk about full service.
Contact Information
Eagle Preserve Float Trip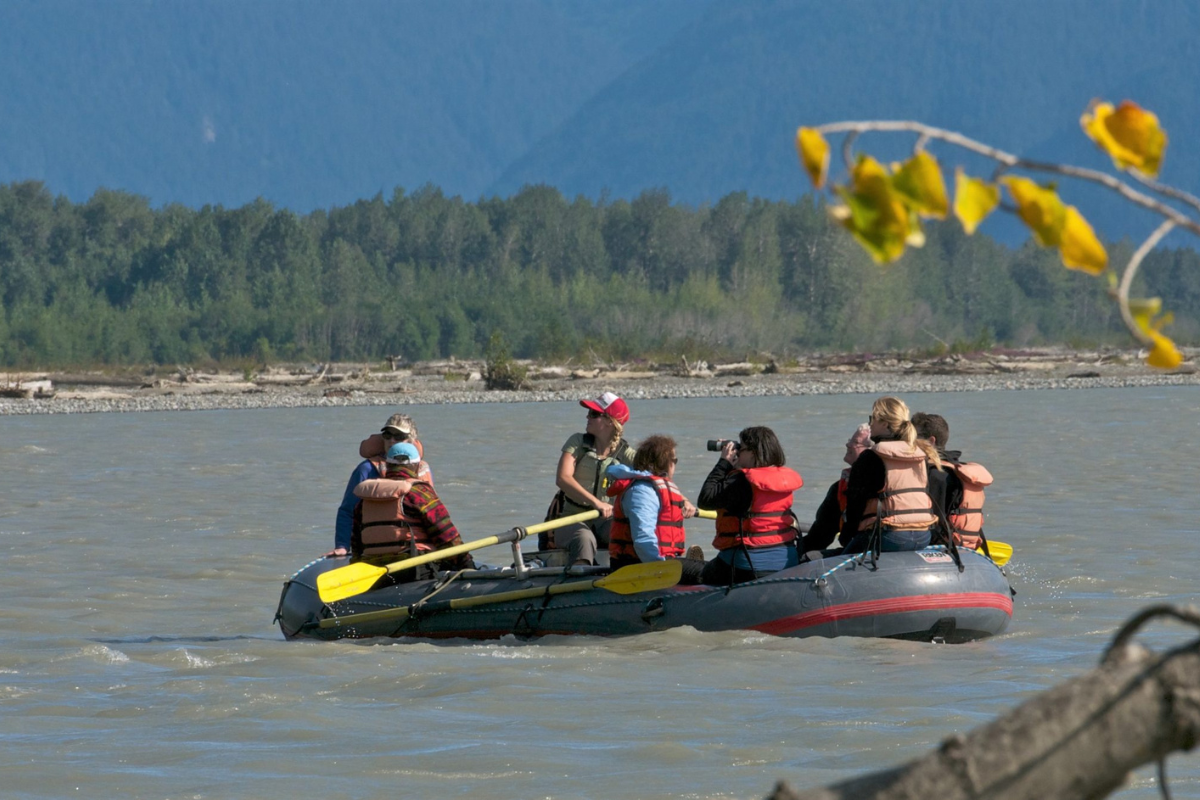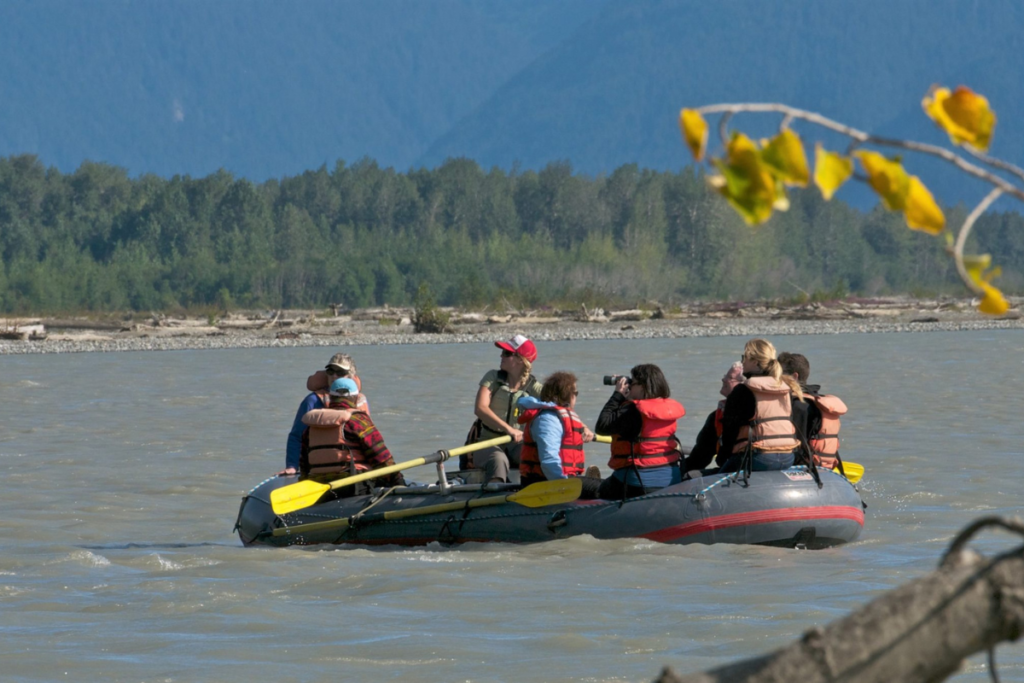 Head into the heart of the Alaska Chilkat Bald Eagle Reserve for a half day float tour with plenty of eagle and wild bird viewing.
This unique adventure is a great experience for the bird lover in your life.
Based out of Haines, this is a great family friendly water excursion for the animal lovers in the group. Chilkat River does not have white water, so this peaceful rafting trip is perfect with a picnic lunch.
Contact Information
If you want a water based adventure, any of these rafting trips will be sure to fit the bill.
Not ready to end the adventure? Check out the 11 best beginner hikes near the Mat-Su Valley for the whole family.
After living over 14 years in Alaska, Megan McDonald can confidently state that there's not much of the state on the road system that she hasn't visited. From the Brooks Range to McCarthy, Homer, and everywhere in between, every nook and cranny of Alaska is always her new favorite place.
As President and co-founder of Alaska-based boutique media agency HuMu Media, she spends her work time writing, photographing, and traveling, and her off time writing, photographing, and traveling. They say do what you love, and she is lucky enough to do so!
You can follow her travels on Instagram at @theitinerantginger